They were the perfect team, said Jaime Lara after setting the record for rowing around Hong Kong with his partner Adrian Miramon.
"Adrian is so crazy and coastal rowing is so good," Lara said. "He got me to the finish line! We were in a worse condition than fighters."
Lara and Miramon were a pair in last weekend's rowing Around the Island Race, which sees competitors tackle the 45-kilometre circumnavigation of Hong Kong.
The pair, originally from Spain, finished in three hours and 32 minutes. They were just 20 seconds ahead of second place and less than a minute-and-a-half ahead of third.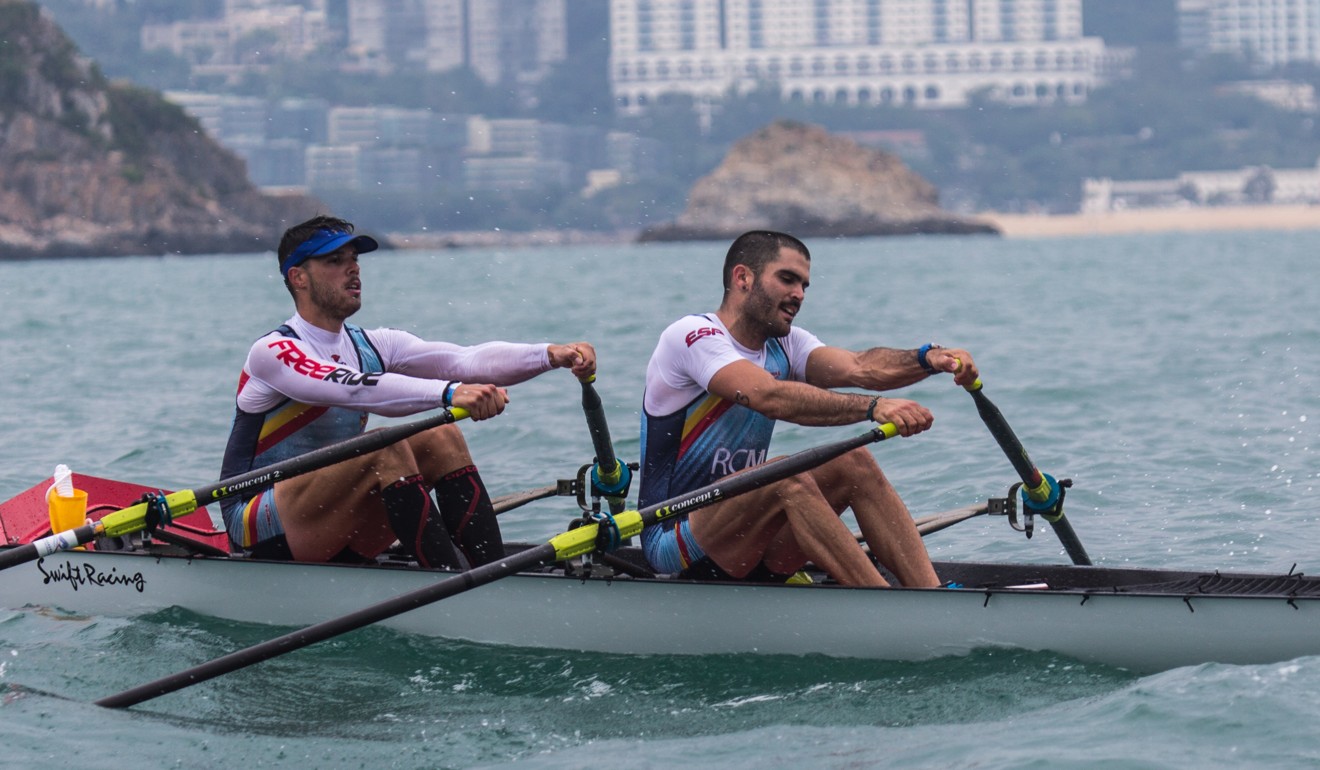 Fellow Spaniards Belen Garcia and Irene Arbeo set the women's record in 4:23.
Meanwhile, Guillermo de las Casa, Pete Welles, Charles Clarke, Mark Hughes and Jonna De Vries from the Royal Hong Kong Yacht Club and Tyrian Rowing Club set the quad record in a time of 3:36.

Female Chinese quartet defy traditional expectations and set out to row the Atlantic in Li Ka-shing's Talikser Whisky Atlantic Challenge team
"The toughest part was about 37km to finish," Lara said. "There were a lot of waves and wind. Ours hands were covered in blood. We have never felt something like this. It was terrible."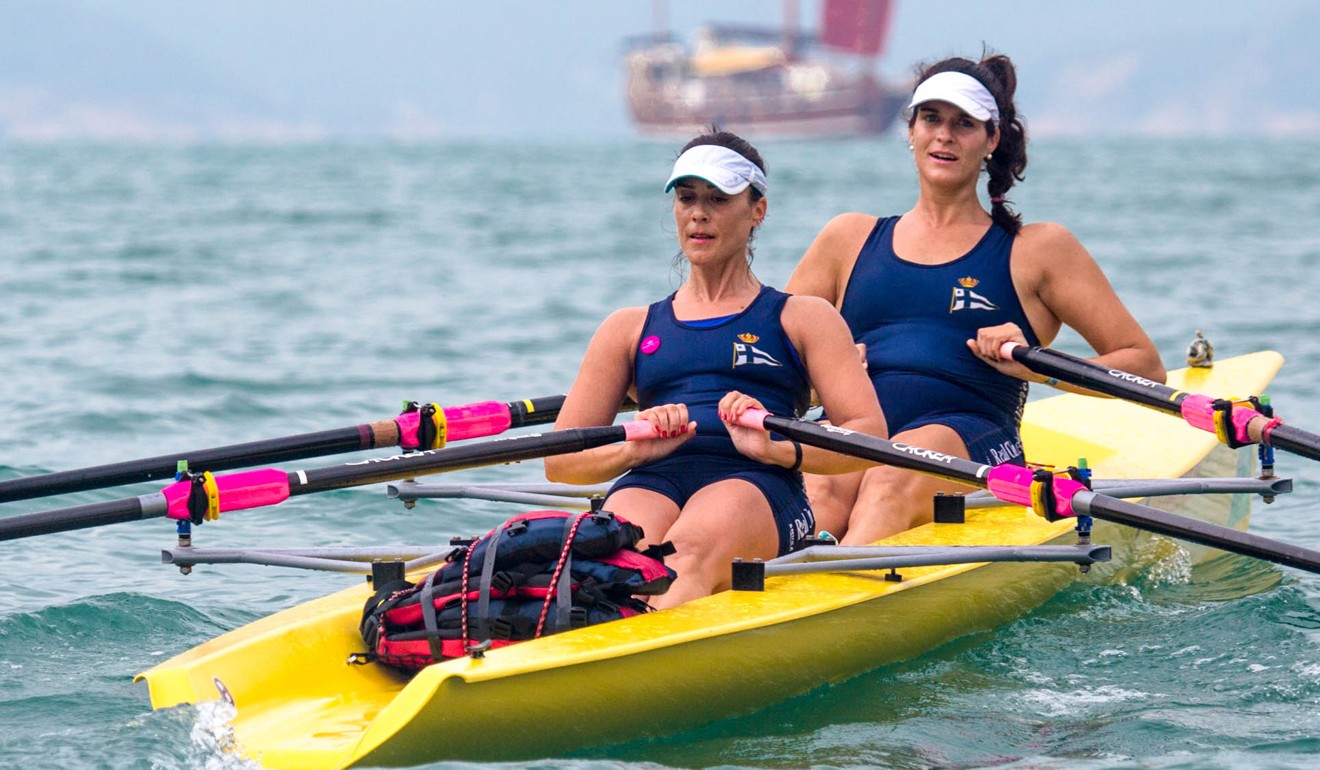 Lara is used to flat conditions on lakes and rivers but Adrian was the coastal rowing world champion in 2015 and 2016.
"Adrian is a bull, and he is so strong," Lara said. "He trains a lot in Zierbena [northern Spain], and is very resistant for this type of regatta."
Lara rows for the Spanish national team and is currently in the midst of pre-season training.
"But I feel so good, and so strong," he added.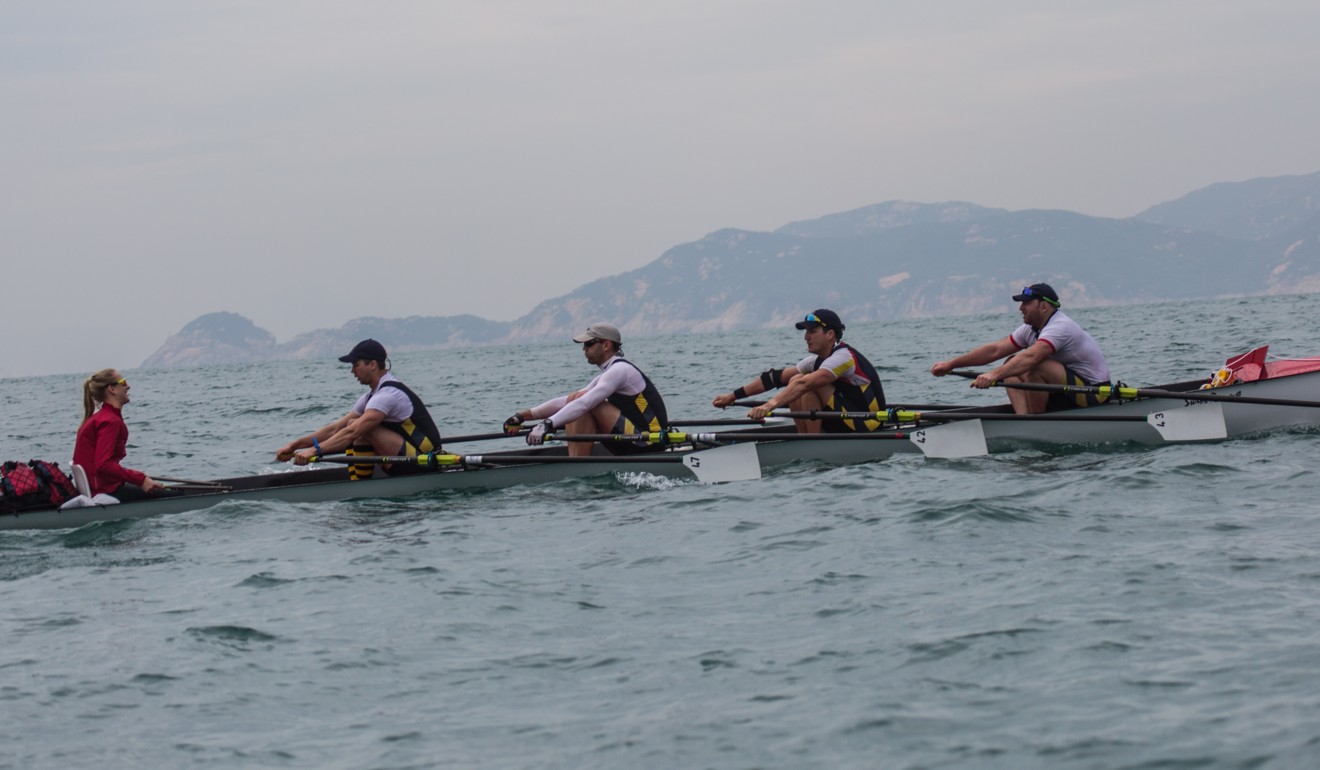 Despite their impressive rowing CVs, they laughed at the idea of intending to set the record.
"We row 2,000 to 6,000 metres, not 45km, it's so different," Lara said. "It was so great to beat the record."
The Four Oarsmen of the Atlantic brace for 40-day torture test in the name of spinal research and mental health
"We have never done something like this. And we knew that it would be so hard and difficult. But we fight," Lara added.
Also rowing was Ajmal Samuel and Daniel Yau, who became the first para-rowers to complete the 45km route.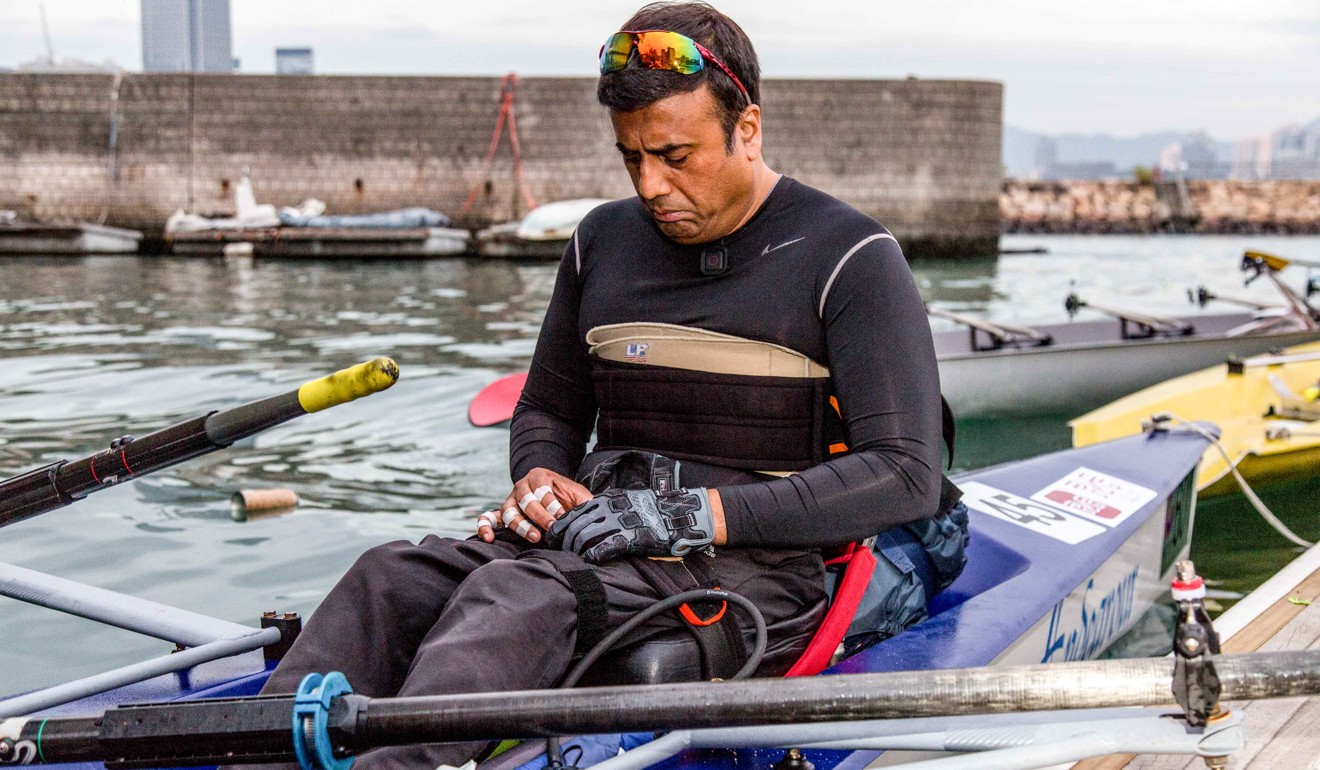 Samuel is paraplegic and Yau has had polio since he was a child.
'Self-inflicted torture' – disabled duo to row around Hong Kong Island in unprecedented challenge
Yau said passing Ap Lei Chau was the hardest part of the race because of strong headwinds.
"We moved inch by inch," Yau said.