Picture yourself as a youthful athlete with limited funds. You do not have a coach, you do most of your training on a machine at home, and you teach here and there in between studying full-time for a degree.
How do you focus on top-level competition when money – or lack thereof – is at the forefront of all of your decisions?
Welcome to the paradoxical life of 23-year-old Tsang Ka-hung, the first local Hong Kong woman to qualify for the Ironman World Championships in Kona, Hawaii, this October, where she will also be the youngest ever competitor to represent the city at worlds.
"If you gave me a choice, obviously I'd go abroad to train, but I prefer to stay at home and save money," said Tsang, who qualified for the world's most prestigious triathlon after finishing first in the female under-24 age group at the Korean Ironman this year.
What's more impressive is that this was Tsang's first Ironman event.
"I can't quite believe it because I qualified on my first try," she said. "My objective was a podium finish because it was so competitive, but when I dropped my bike off, I knew the top spot was for me."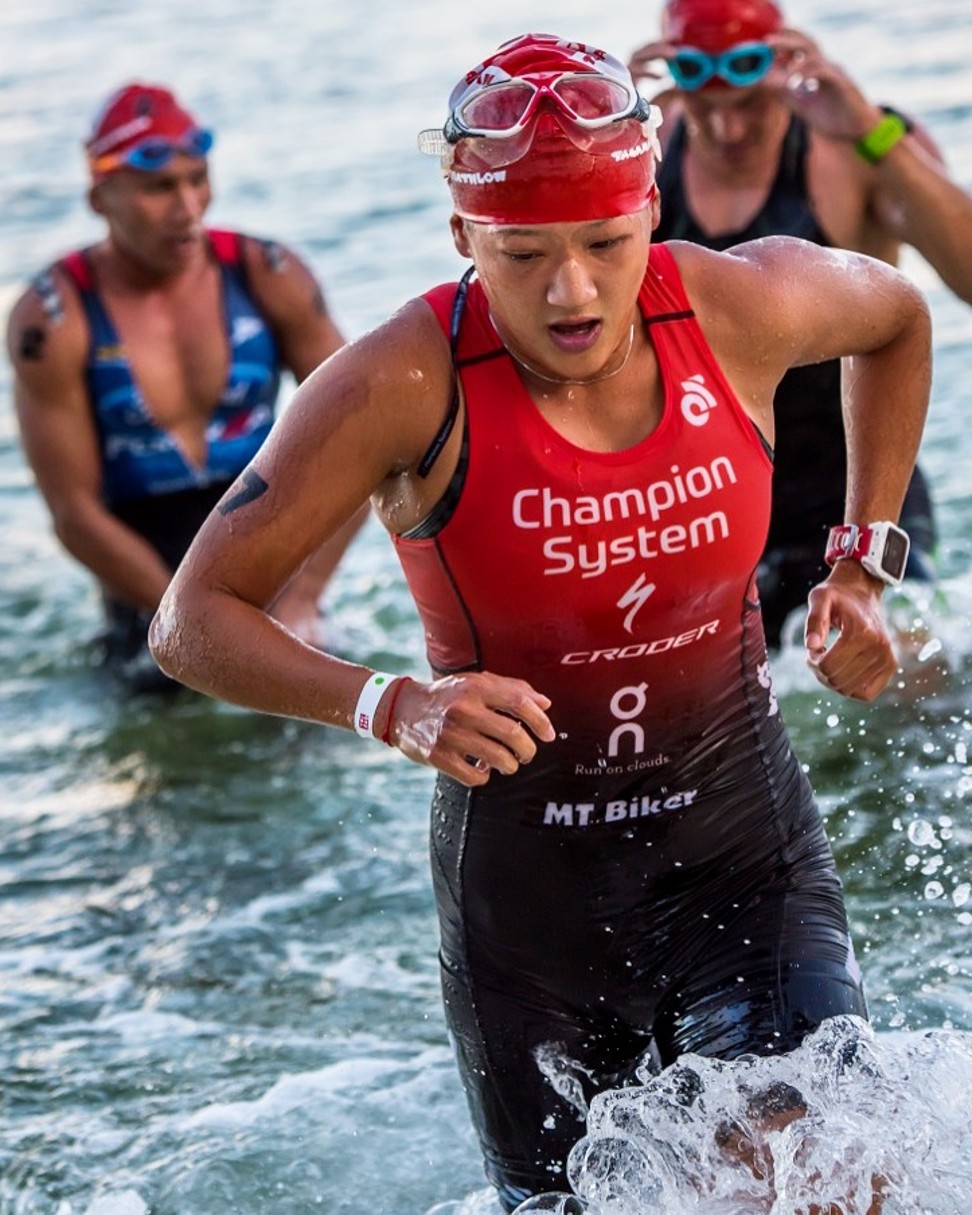 Despite bearing the Hong Kong flag during her events, Tsang does not represent Hong Kong via a club or institute. She is an individual athlete, meaning she does everything a sponsored or elite athlete would do, but without the financial support.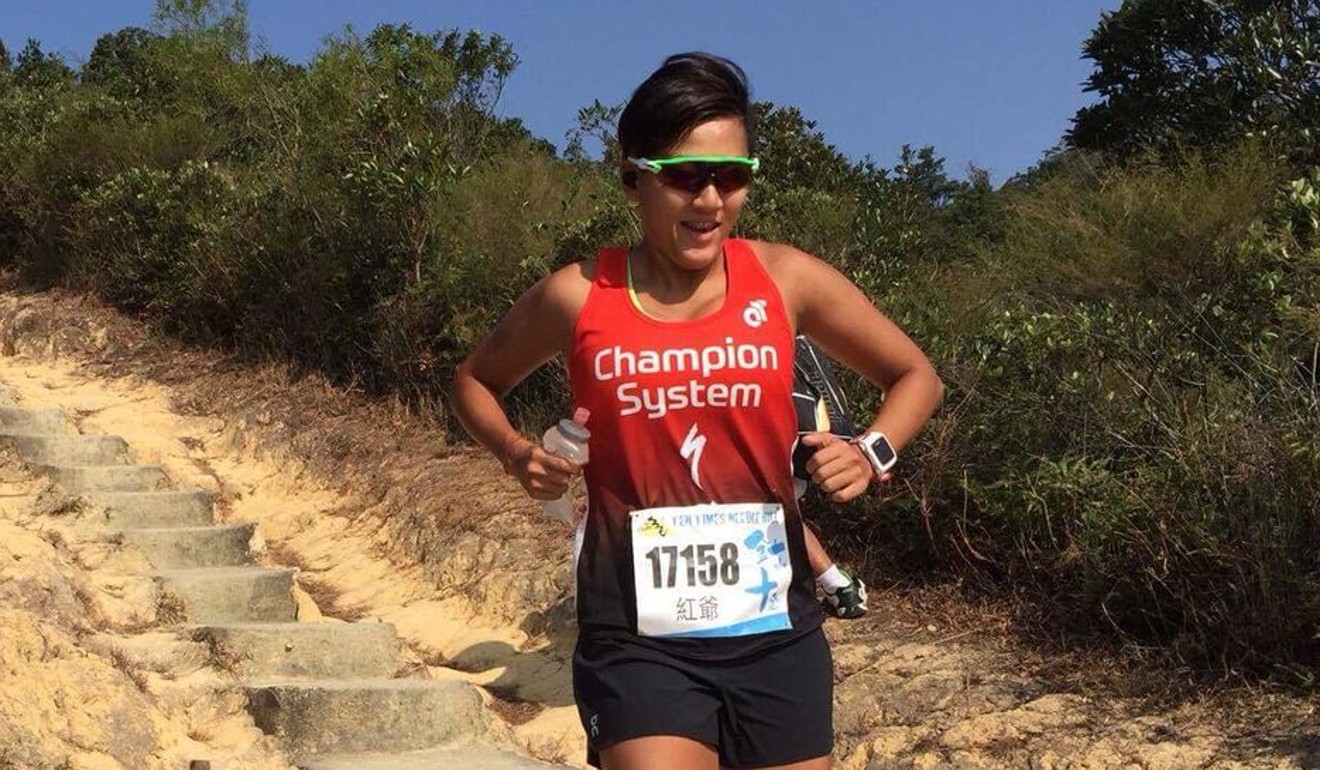 "Representing Hong Kong individually and with an institute is different," said Tsang, who started competing in triathlon at 13. "When you're with a group of people, they support their athletes when going abroad. We're funding this by ourselves.
"It's give and take. Training with a group of people is happier, but you don't get much family time. I find training by myself is more convenient."
As a result, the Tai Po native must constantly be thinking about the big picture – that is, not just her ascent in the triathlon world, but her economic stability and well-being.
"I have to earn money … I've been thinking about applying to be a police officer," said Tsang. "You have to study for the exam. I won't be applying this year due to Ironman training so I'll apply after the world championships. Their starting salary is really good."
Signing up for the Force is no part-time gig, however. It requires both physical and mental discipline, not to mention the added risks and dangers which come with the inevitable adverse situations.
Tsang is aware of the magnitude of the career swap but insisted her current trajectory to being the city's top female triathlete will not be harmed. Quite the opposite.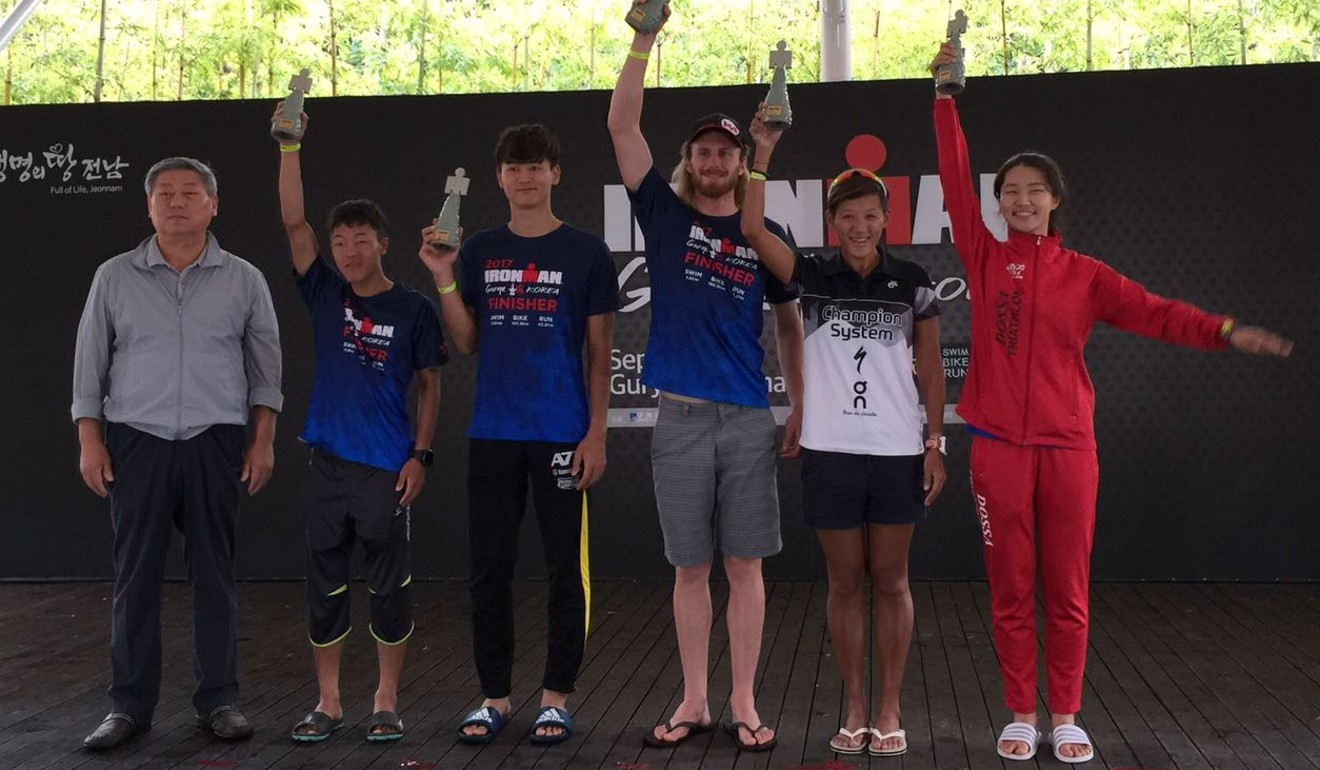 "It's a busy career, but this is definitely not my last world champs," she said. "By 2019, I want both Ironman world championships – the half and the full.
"Just look at [British triathlete] Lucy Charles. She is only 24 and came second overall at the Ironman world champs last year. she is amazing. "
For now, Tsang's body and mind are firmly set on Kona. She will travel to Australia for her second Ironman in June "for practice" and maintain her intense six-day-a-week, two-times-a-day training regime up until the big race.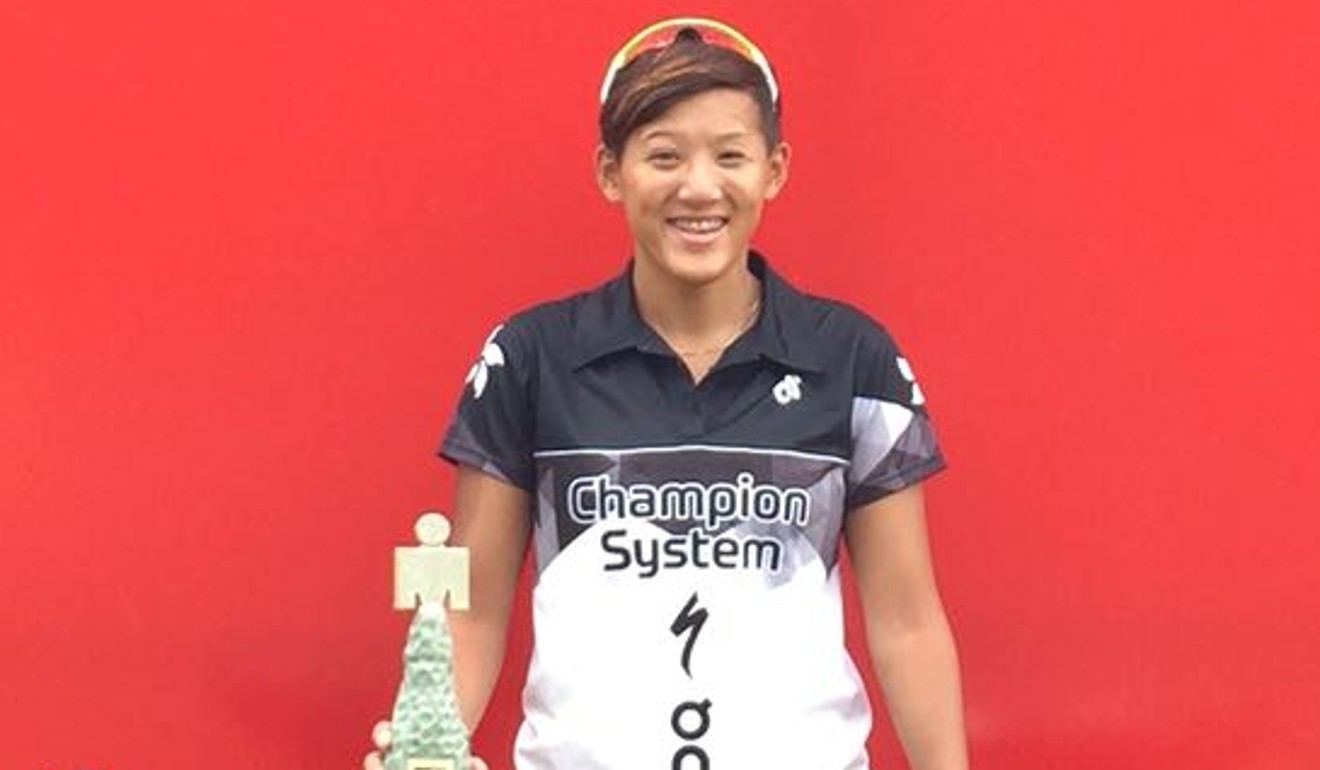 And while some familiar faces, such as Hong Kong lifeguard and fellow Kona qualifier Ying Ying, will be around to help her out, Tsang continues to pursue her dreams without a coach and with a full-time study schedule.
"My teachers support me but my classmates think I'm crazy," she said. "They often go on holidays but I don't do that stuff.
"I'll go to celebratory dinners but will skip the karaoke and alcohol. It's a bit of a waste of time and money.
"Of course I can still improve [my triathlon abilities]," added Tsang, who decided to revisit academic life for better job opportunities. "Hopefully the time I clock in Australia won't be difficult to look at.
"To me, running is the purest of sports. You can see improvements, it's affordable and everyone can do it. You don't even really need shoes to run!"