Married couple Brendan and Jade Hunt showed that tying the knot only made them stronger after winning the elite men's and women's races at this year's Spartan Race Hong Kong Sprint on Saturday.
The Australian pair, who clocked times of 55 minutes, 23 seconds and 1 hour, 12 minutes, 38 seconds respectively on the brand new 8 kilometre course in Ha Pak Lai, won last year's Asia-Pacific Championship Hong Kong leg and used some of the prize money to fund their wedding.
"It's amazing because we met through obstacle racing in Australia," said Jade, a high school health and PE teacher back home in Sydney.
"Our relationship grew with racing and to take it to an international level leading up to and after our wedding, it's great."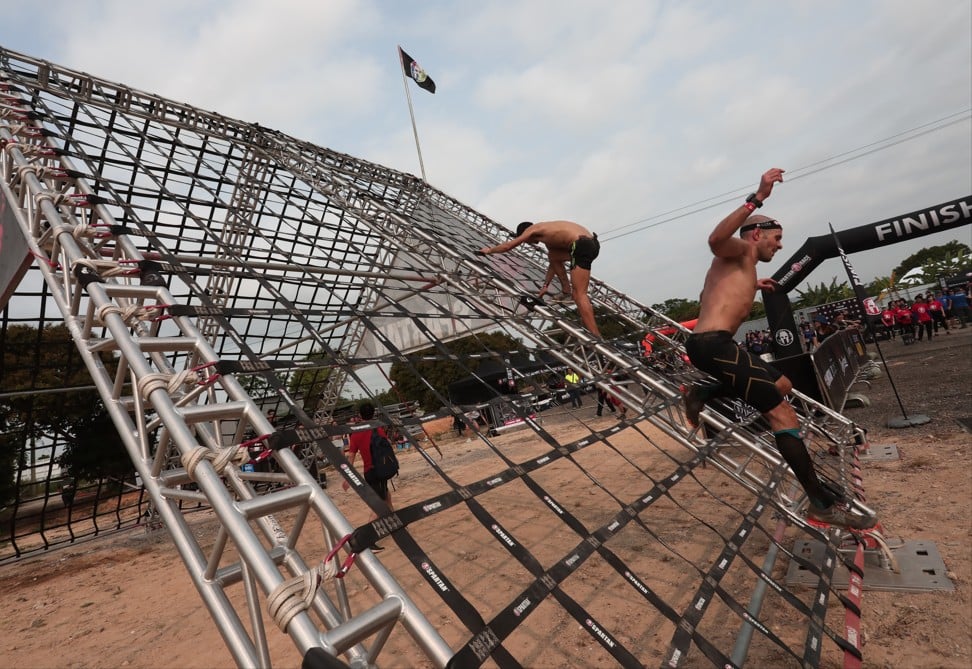 "Now that we share the same last name, it's quite special when people see us on the podium together," she added.
"We share so much together and to share a win is great, but when we succeed together is even better."
Nicky Inge bitten by dog after missing marker again as her Hong Kong Spartan Race woes continue
Firefighter Brendan crossed the finish nearly three minutes ahead of anyone else, even doing a cartwheel over the line.
The course saw a mix in terrain – hills, beaches and rocks – and the introduction of a never-before-seen obstacle called 'bamboo crossing'.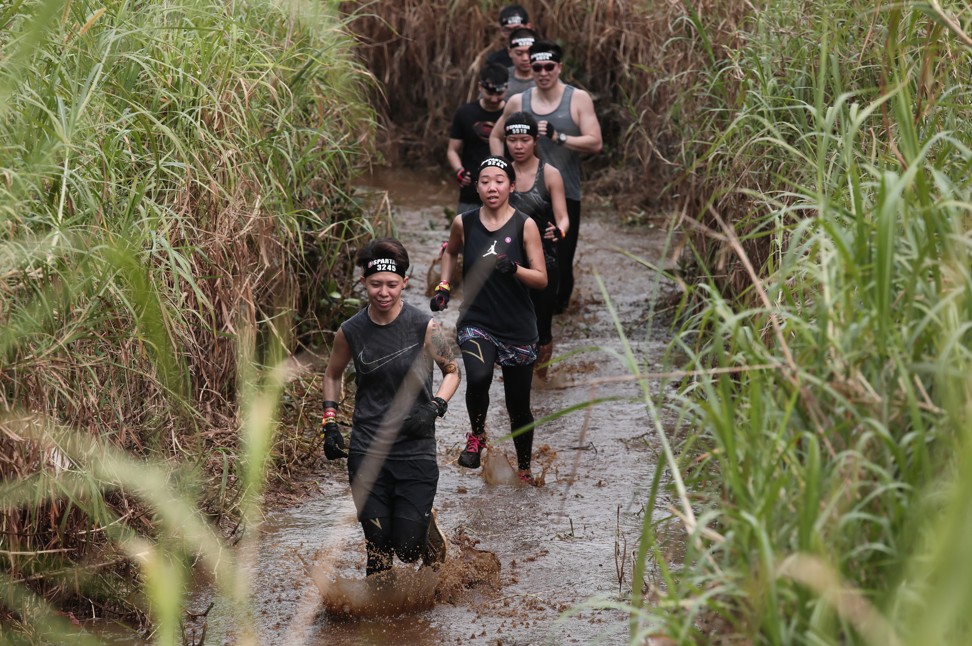 "It was an amazing course," he said. "The first half was quite hilly, a lot of big climbs and steep downhills which then flattened out. "We don't really get this kind of humidity back home but it was a good one this year."
Brendan held on despite a minor mid-race hiccup.
"There was one section where you could go left or right at the tape and the police were directing me one way but I misunderstood," he recalled.
"I ended up on one side that took you up a rocky gully with water and moss running down it … apart from that it was a well-marked, beautiful course."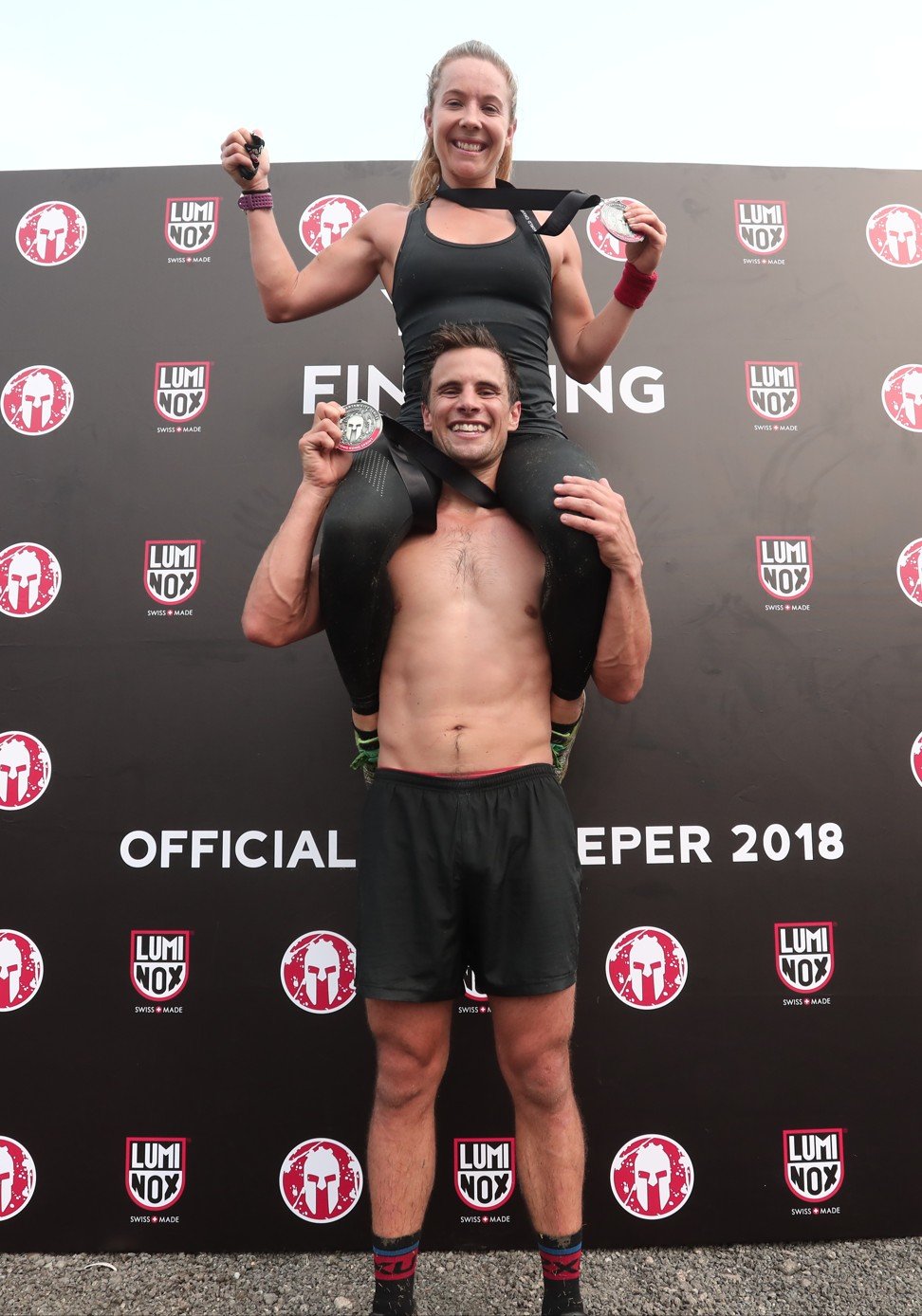 Having got married in August last year, the Hunts look ahead to competing in future Spartan editions around the world.
"I do a lot of training with my wife," said Brendan. "After this, we fly to Malaysia and race tomorrow morning. Because it's such a short race we'll have [enough time] for recovery.
"We like to ice bath before every race so after that we'll be all right to go."
Jade – who owns two fitness businesses with her husband, added: "We really love participating in Asia. It's really special to see other people making healthy changes in their lives.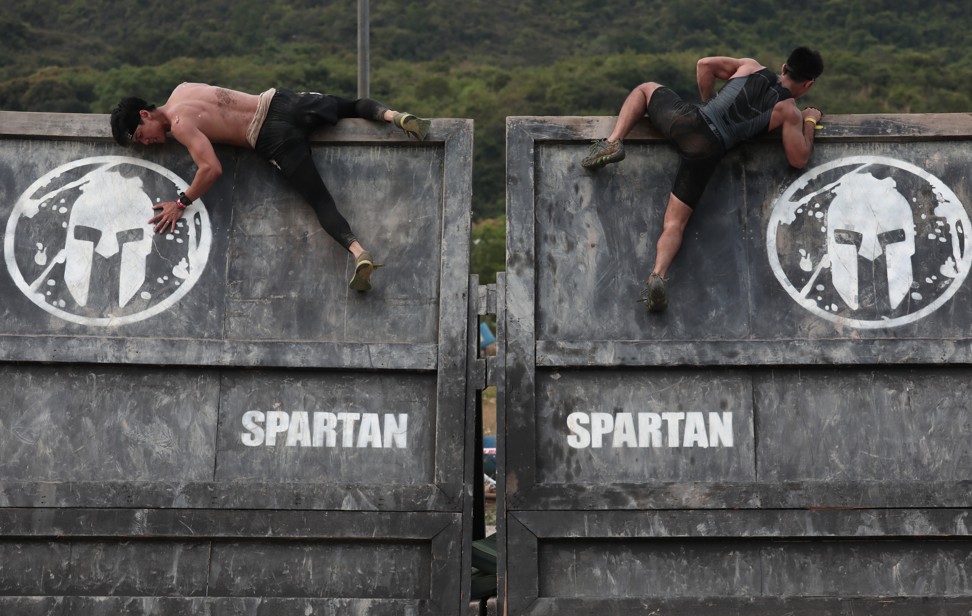 "We'd love to come here and run some workshops or teach people how to overcome obstacles.
"At the end of the day, health is your biggest wealth and if we can spread that throughout Australia and Hong Kong, we're happy to keep going!"