Mayank Vaid and David Gething reached the Arc de Triomphe in Paris early on Friday morning [Hong Kong time] after an epic run, swim and cycle from London that totalled 463 kilometres.
"There were moments of self-doubt and moments when I thought it would be impossible," said Vaid. "I thought I may have taken more of the pie than I could eat."
The swim across the English channel was particularly hard. The pair were unable to train in cold water, so the temperature sapped their energy. Then only a few kilometres off France disaster almost struck.
"There was a flooding in from the Atlantic," Vaid said. "None of us anticipated it, not even the boat captain. It pushed David up towards Calais. He had to dig deep and we felt finished when we got to shore."
Hongkongers' endurance sport challenges motivated by charity fundraising
But there was still cycling to come. The pair hopped on a tandem bike and made towards Paris.
"The tandem was so big and heavy, it was so hard to push uphill," Vaid said. "And it couldn't pick up speed downhill. But it was symbolic – we picked a tandem, we could have gone one bikes, but it reflected the teamwork, not just in our team but for the charities we were raising money for."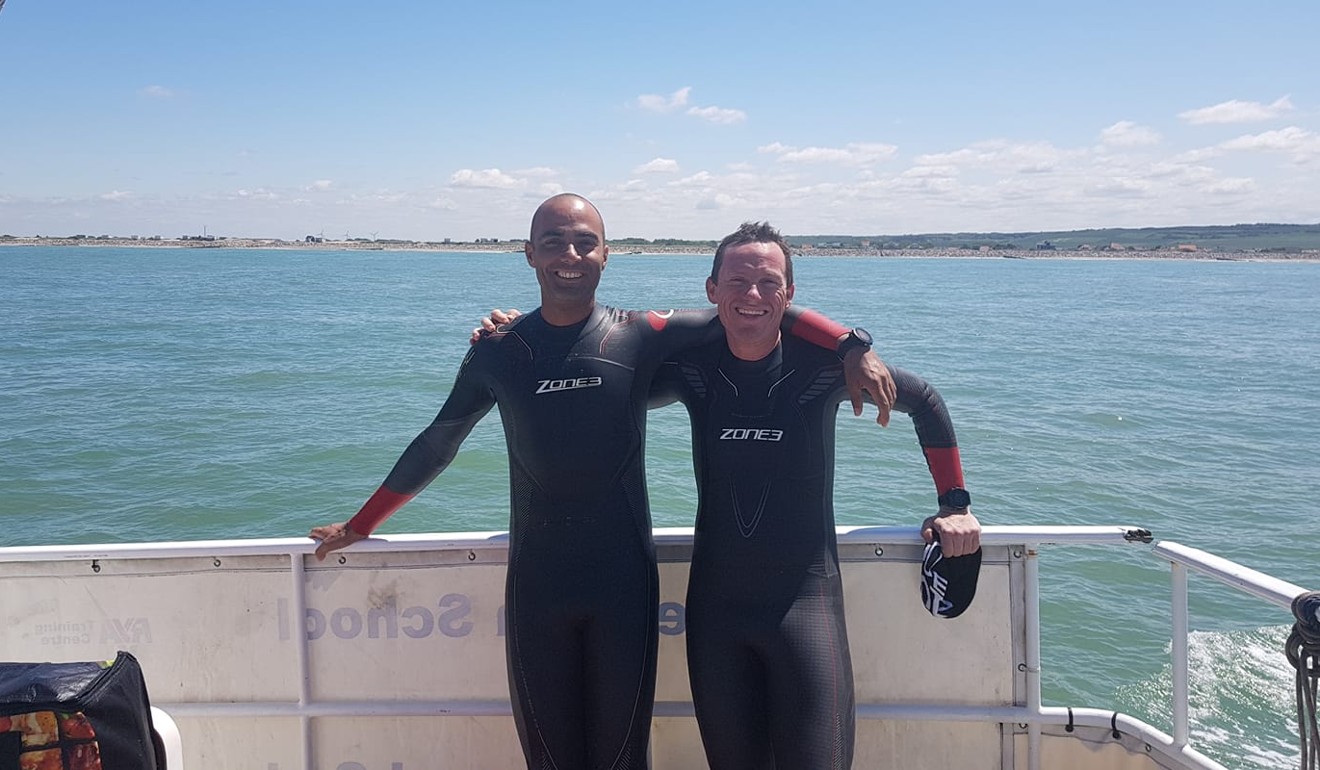 Vaid, intellectual property director for Louis Vuitton, and Gething, a veterinary surgeon, are raising money for Zubin Foundation and Outward Bound Hong Kong.
The former supports vulnerable non-Chinese speaking children with learning disabilities, while the latter helps children find their potential outdoors.