After a week of competing at the CMAS (World Underwater Federation) free diving world championships, three Hong Kong divers are returning home with new records and some much welcomed international experience.
They are also bringing back some first-hand knowledge of safety measures geared towards a sports that is, in Hong Kong at least, still in its infancy.
For a week, Kas, a small town on the Mediterranean coast of Turkey, lived by the beat of the apnea competition.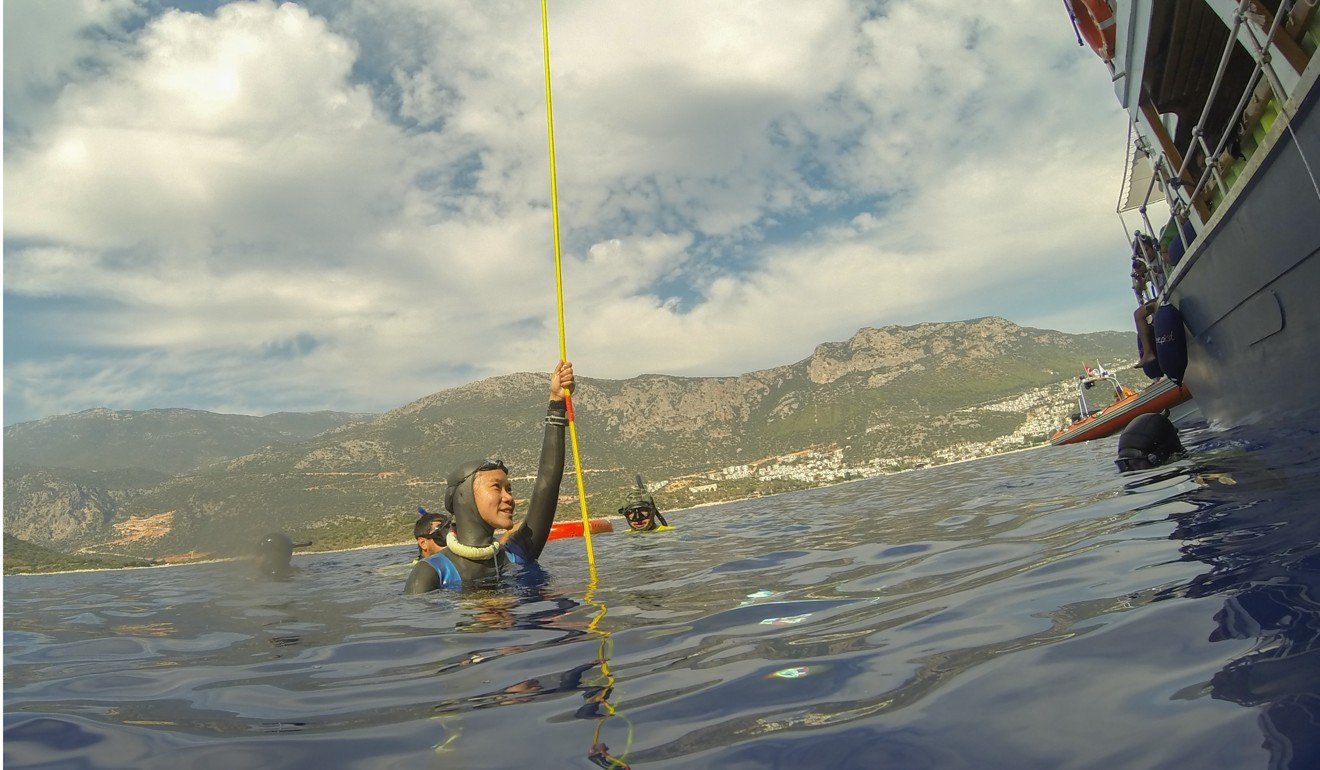 Around 150 athletes took part and among them were Suzanne Lim, a French permanent resident in Hong Kong, Chris Cheung Lap-hing and Tracy Lau Chui-mei, all representing Hong Kong for the first time in the competition's history.
To Lim, a former pharmacist who now runs Free Diving Planet, a diving company with centres in Hong Kong and Philippines, the team were there to get as much experience as they could and promote a good image of an extreme sport where the worst can happen at any time.
"We are here to promote the sport, we are not here to black out, so we are very conservative about the depths we announce. My personal best is 65 metres; I announced 55m," Lim said, referring to the constant weight mono fin event, where divers use just a mono fin and their arms. Only one hold of the rope is allowed, to stop the descent and start the ascent.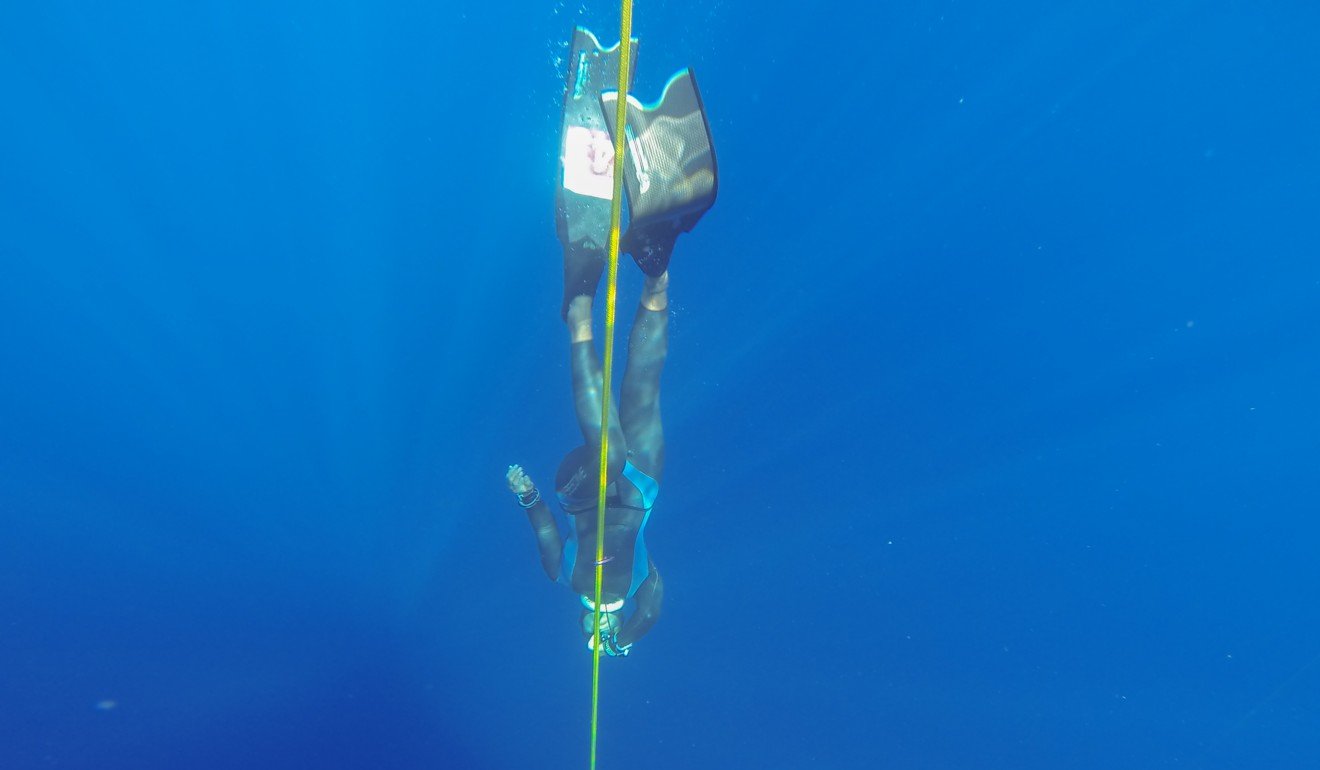 Each night, competitors formally announce the depth they will attempt to dive the next day. Diving beyond or below results in a points deduction from the diver's total, thereby encouraging them to stick to the rules, be realistic and dive safely within their limits.
The competition was rocked by an incident on its first day, when a Spanish diver blacked out at 45m. Initially a safety diver was deployed to check on the contestant but ran out of air himself and was forced back to the surface leaving the stricken diver struggling before he was eventually returned to the surface. The whole incident lasted more than five minutes.
Organisers then agreed to let two professional free divers take over safety supervision, and the competition halted for two days to allow enough time for the new safety team to implement a new protocol: two dive lines employed on either side of the boat, with at least three safety divers for each line, including one with a motorised underwater scooter.
Free diver urges Hong Kong to rethink shark fin soup to give hope to the oceans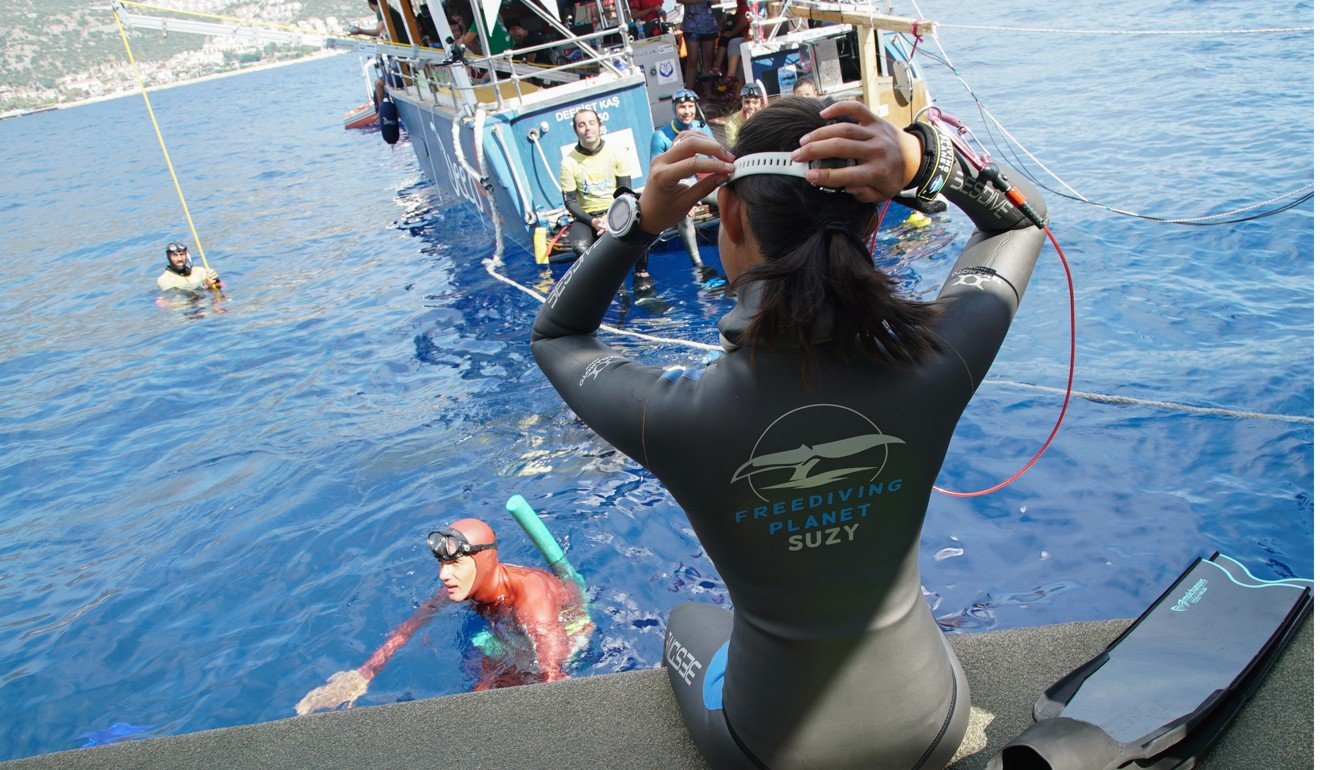 For the Hong Kong divers, the new safety measures changed everything.
"The main difference was in the reactivity," Lim said. "The divers are now fast to react both in depth and on the surface, to make sure that we are out of the water as fast as possible, and that if we black out at the surface we can breathe as fast as possible.
"We saw a lot of quick response," added the 36-year-old. "I now feel like I am in a world-class competition. In a world championship, you can't cut costs on safety."
Chris Cheung Lap-hing, president of the Hong Kong Free Diving Association, concurred.
"I feel more confident because I know that someone is next to me. When I see the second safety diver, I know that I am already at 20m below and almost at the surface. It gives you the courage to continue," said the 39-year-old after a successful 65m bi-fin dive on Friday, another record for Hong Kong after his successful constant weight mono fin dive at 80m and free immersion at 70m.
Hong Kong free-diving: where to learn, and why it's catching on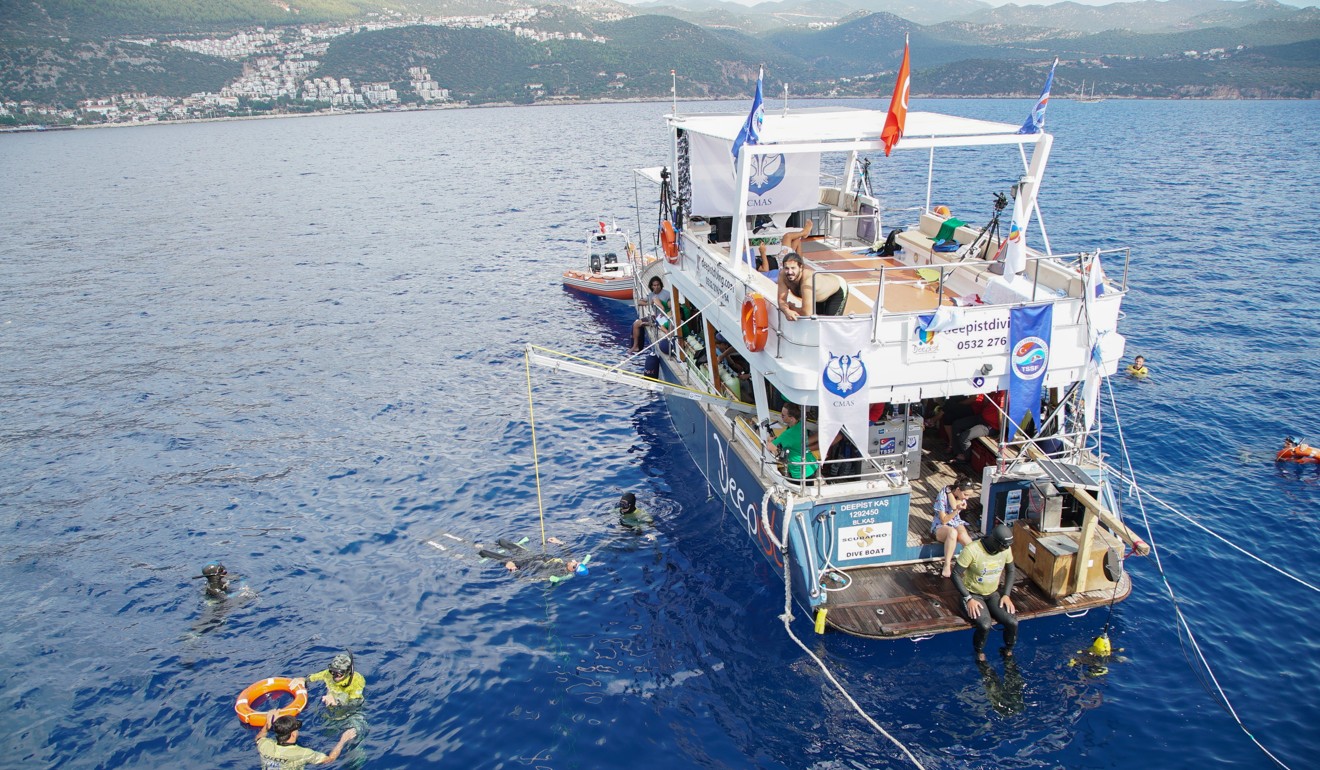 "In free diving you must feel very safe, and confident that you can complete your performance," added Cheung, who also works in a medical equipment trading company.
He is all the more thankful for the international experience ahead of a Hong Kong Free Diving Association-organised pool competition at King George V school on October 14.
"I can bring all this experience back to Hong Kong. I learned a lot, not only in free diving, but also in safety, preparation and medical. Despite the distance, it was well worth coming here," Cheung added.
Massive boom aims to corral some of the 1.8 trillion pieces of plastic in the Pacific Ocean