When Edie Hu attempts to swim around Hong Kong Island on November 3, it is not the physical aspect of the 45 kilometres that worries her.
"I already know most of it is mental, I think physically I can make it already," she said.
"There are parts of the course that feel like you are never going to reach the next part. Like from Cape D'Aguilar to the Stanley headland is a very long stretch and you can be a bit despondent."
Not many people have attempted the mammoth swim. In 1976, Linda McGill completed the challenge and then the next person was Simon Holliday just last year.
Hu has been training for each section of the swim.
"Just having those long stretches [between landmarks] under my belt means I know I have them in my locker," Hu said. Her team has been helping plan so that she swims with the tide.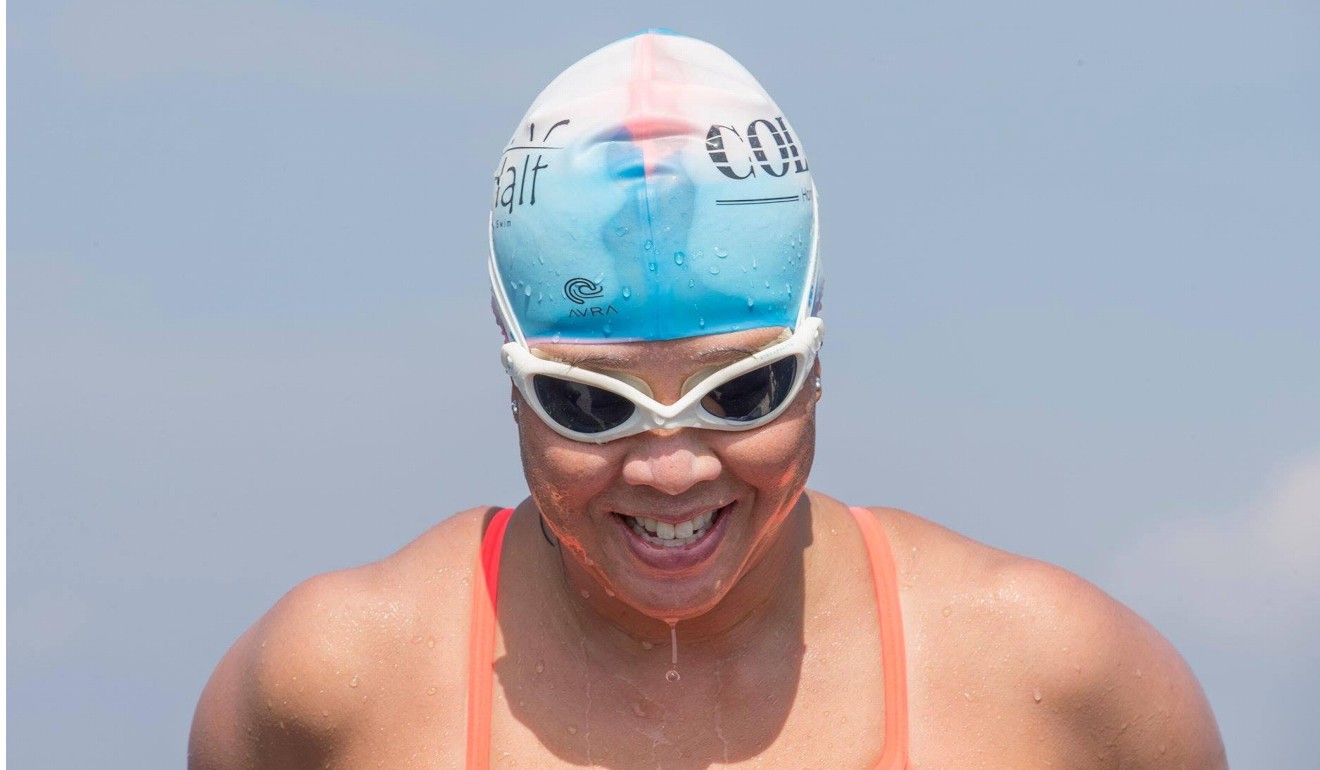 "I know that eventually the tide will take me there," Hu said. "I've tried when the tide is going against me and I haven't gone anywhere. But even then if you keep going you know the tide will eventually change."
Hu accompanied Holliday on many of his training swims and supported him on the big day. Afterwards, Hu was approached by Shu Pu, the swim's organiser, and was asked to repeat it this year.
"She had approaches from people outside of Hong Kong but she thought it was a good idea to have someone who has swam in Hong Kong and contributed to the community and she wanted a woman." Hu said. "She tried to convince me and I said OK."
Hu will be adhering to English Channel rules, which means she cannot wear a wetsuit. When she first started open water swimming everything that floated scared her. But now she is so used to it, she is comfortable without the extra protection of wetsuits – even comfortable swimming through shoals of jelly fish, Hu said.
In 2015, Holliday founded the charity Splash, which teaches domestic helpers to swim and is now also teaching underprivileged children. Shu and Hu are founding members and coaches, and Hu is raising money as she swims around Hong Kong.
'I keep telling myself it's a walk in the park' – but Simon Holliday is swimming 45km around Hong Kong Island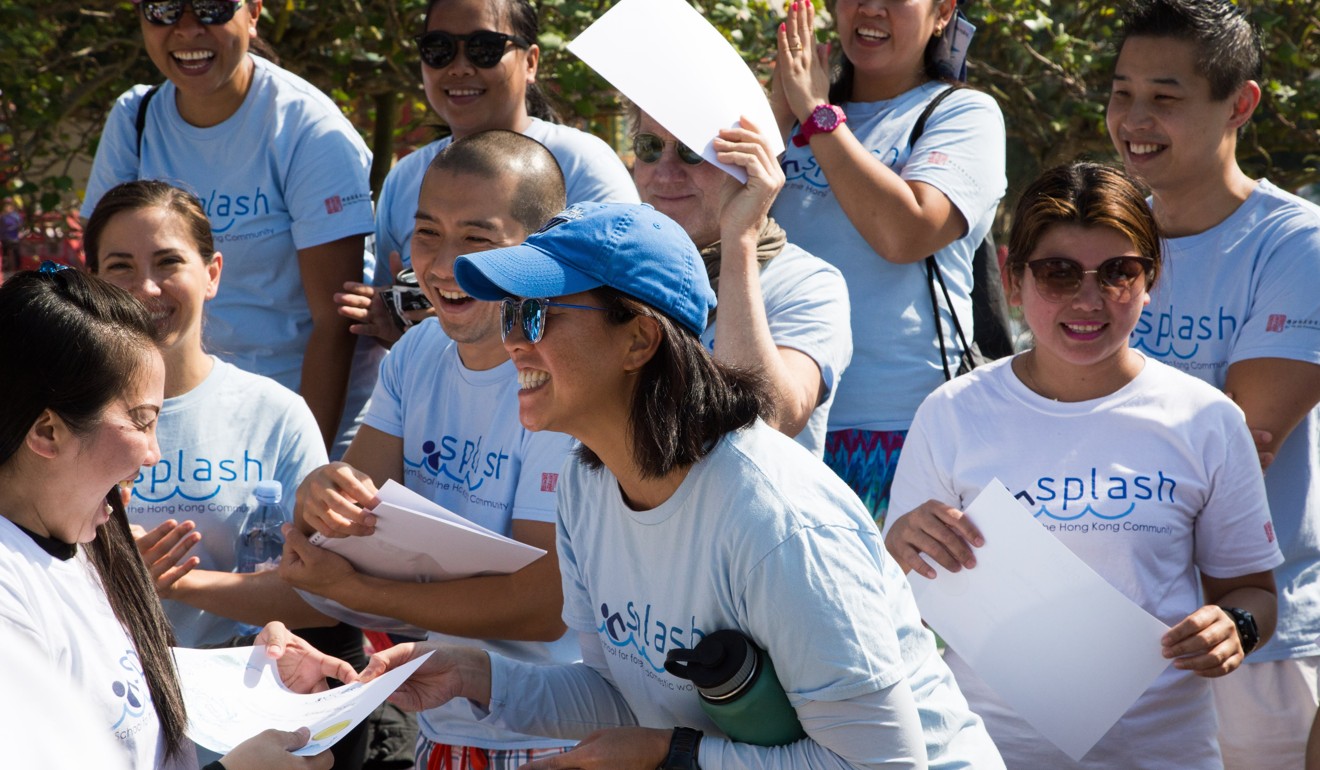 What one man did to make a difference for Hong Kong's domestic workers
Splash aims to empower domestic helpers and give them a sense of community. Hu said they can see their pupils' demeanour change.
"They feel like if they can learn to swim they can do anything," she said, adding some of the swimmers have gone on to hike to Everest base camp. "It's things we have taken for granted."
Hu hopes to do more than charity work. She will be followed by paddlers and viewing yachts provided by Simpson Marine.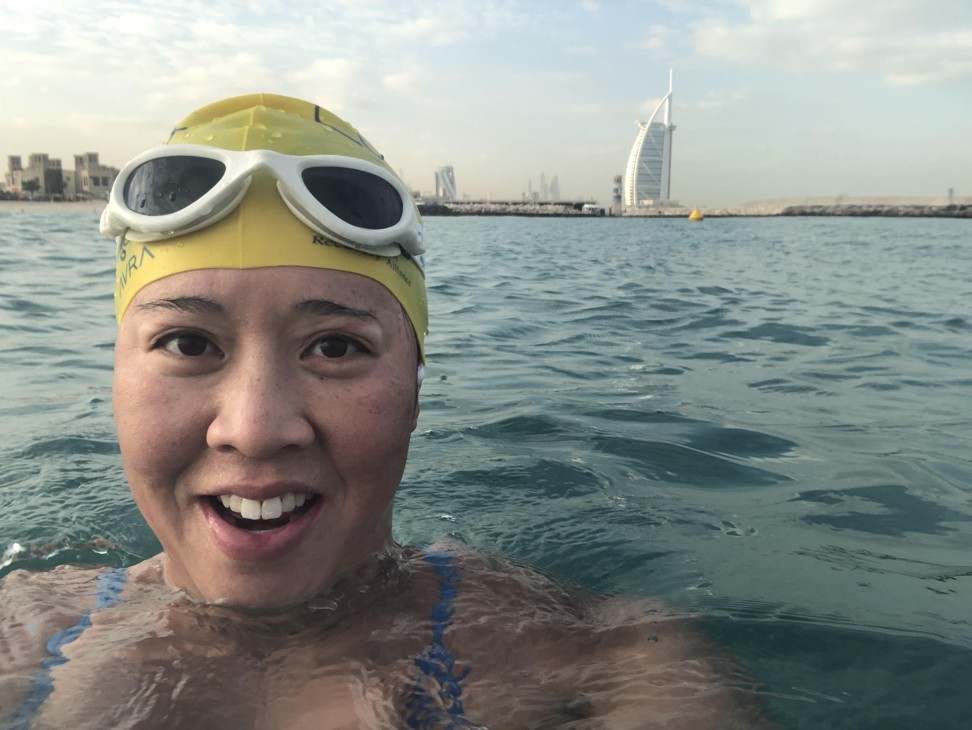 'You have to be careful not to pressure kids' – father coaches teenager to success ahead of frigid Hong Kong swim
"It isn't just to raise awareness and money for Splash but also just about the beauty of Hong Kong," Hu said. "If you aren't from here and you just see pictures of the harbour, nobody knows we have so much nature."
Many people are afraid to swim in Hong Kong due to preconceptions around water conditions, Hu said.
"It's getting cleaner every year, it's getting bluer and there are more weekends when we can see the bottom or even fish," she said. "One weekend we swam along the coast and it felt like we were in an aquarium."
Open water swimming from China to Taiwan: so close but so far for Hong Kong's Bill Thorley and Hannah Li in epic race