One of Hong Kong's leading triathletes said not only did Sunday's Asian Cup triathlon debacle badly hinder his chances of making the 2020 Olympics in Tokyo, it also damaged the city's standing as a reliable host for high-profile elite events.
Oscar Coggins was one of 22 competitors disqualified at the end of the gruelling race in Lantau after unwittingly taking a short cut during the five-kilometre run section of the race.
Coggins said the general reaction of competitors as they crossed the line before having a red card waved at them to signify disqualification was one of anger and confusion.
"A lot of people were pretty angry," Coggins said. "By that point everyone had realised something was going to happen.
"As [the race] went on, people were tired and just seemed to be shrugging, saying: 'What did they expect us to do? It's a pretty short race – we don't have the time to debate [the correct route] ... It's just poor organisation."
Coggins put the blame for the unprecedented conclusion to the elite International Triathlon Union (ITU) event firmly on the organisers, claiming that race officials actively directed runners to take the wrong route.
"We had a marshal tell us to U-turn [at the incorrect point]," he said. "The actual U-turn was 100-plus metres further down the road, but you couldn't see any of the markings from that point on the course.
"The first lap was where it happened, but on the second lap they had more race marshals down at the turning point," said Coggins, who still harbours hopes of competing for Hong Kong at the 2020 Games. "We started to turn where we had turned the previous lap and they told us that we had to keep going. That was when we realised we'd messed up and this was going to be an issue."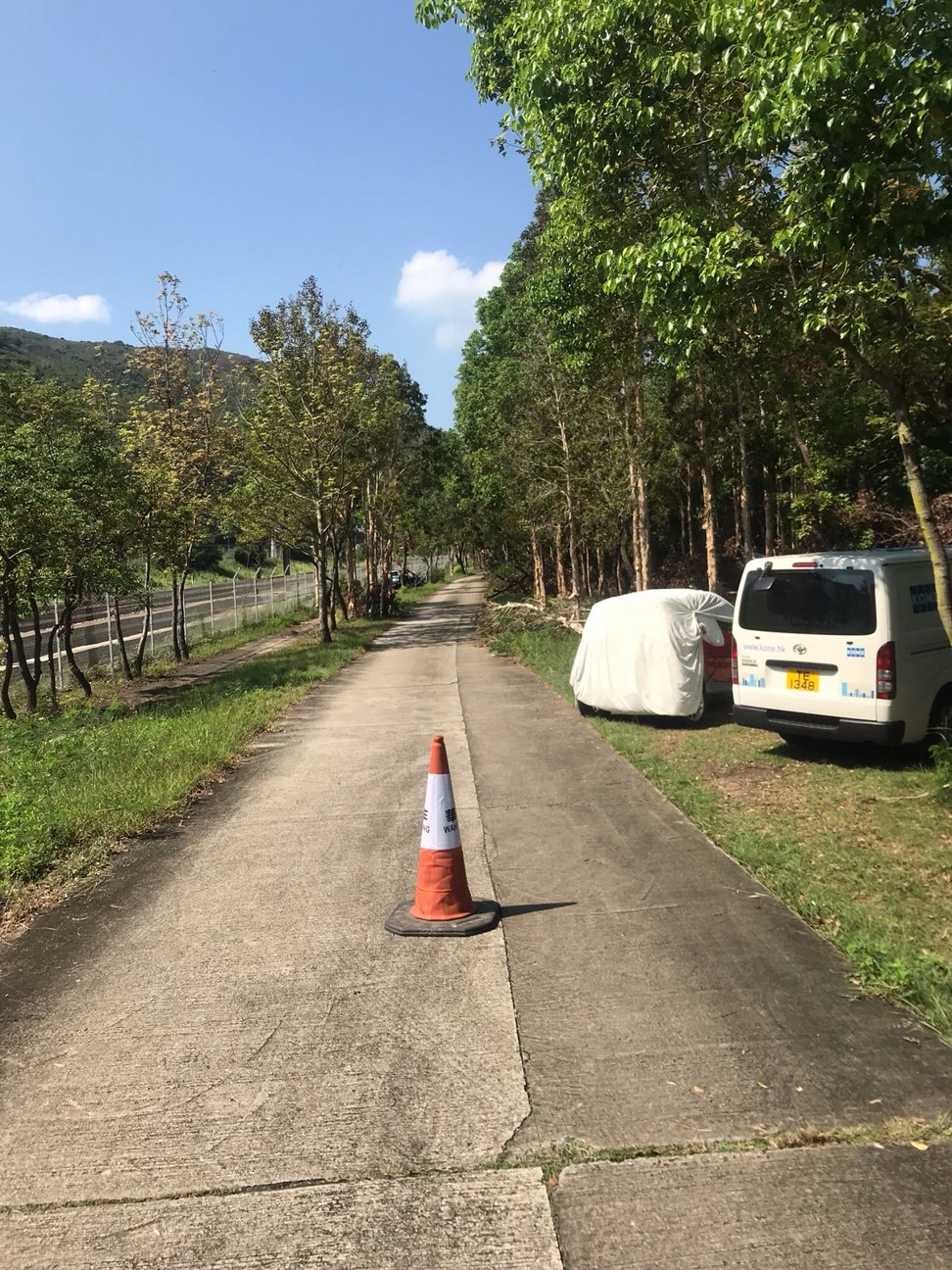 Some of the athletes who felt they were unfairly disqualified immediately lodged complaints with their national associations, an option Coggins doesn't believe he has.
"There's nothing I can really do. I could appeal to the Hong Kong Triathlon Association, in theory, but the president of the association was on the jury of people who rejected our appeal so the chances of them putting in an appeal to the ITU are low to say the least."
Triathlete Oscar Coggins is giving up his British passport to represent Hong Kong at the 2020 Tokyo Olympics
The incident caused no little embarrassment for the Hong Kong organisers. Coggins said some Asian countries on the circuit occasionally have issues, but he had never encountered such a major mishap before and compared it unfavourably with other regional races.
"Afterwards, people were saying they expected Hong Kong to have decent organisation and this has shown that that's not the case.
"You go to places like Philippines and Thailand where there can be issues. But to be honest, this is the first time I've seen this level of issue – with maybe a third of the field disqualified after being led the wrong way. And this is in Hong Kong – at home where I expected we would have it sorted out."
Later on Sunday, race organisers said they had investigated the incident and concluded that earlier races had been "completed successfully".
"Due to the fact that both the elite female open and the elite female junior categories that were held earlier this morning was completed successfully, ITU, the officiating body, confirms the course is suitable for racing," read a statement.
Coggins, who finished first in the Almaty leg of the Asian Cup series in August, explained how the disqualification left him with an uphill struggle in his battle for qualification for the Tokyo Olympics.
Hong Kong triathlete blasts organisers as Asia Cup ends in farce when 22 athletes are disqualified in Lantau race
Hong Kong triathlon prodigy shrugs off Asian Games passport misery with first senior win
"There are some athletes that didn't perform very well who now have a high-placed finish," Coggins said.
"There's an athlete from China who came 25th, but now has a podium finish in an ITU race, which is worth quite a lot of points. And I have no points. It's not even just that they beat me in a race and have a few more points than me, they've got like 200 points for coming top three and I've got nothing. It's immediately a 200-point gap.
"It definitely could have an impact," he added. "Every result counts because only six [results] per year count towards Olympic qualification. It's hard to get six good results. I was hoping Hong Kong would be one of my six, and now it's come up as zero.
"It puts more pressure on the following races. Until the end of the year there's nothing I can do. I've already had a really long season and I need to take a break.
"It puts more pressure on the future races, because I don't have any races to fall back on any more. I can't afford to have a bad day now."