A Japanese and an Australian stole the show at Hong Kong's Spartan Race, with winner Dai Suke even surprising himself by finishing first over the line.
"Last time, all of the top runners were here so I didn't think I would beat them," said Suke, who was racing for the second time in Hong Kong.
"But I didn't make a mistake. Usually I make one, maybe miss the spear throw, but not today."
Spartan Races are long distance obstacle courses and any failed task results in a 30 burpee forfeit. Challenges include climbing walls, throwing spears, lifting sandbags and moving massive boulders.
"I've raced in a few countries," Suke said on the finish line at Kam Tin Country Club. "But compared to them Hong Kong is very hilly."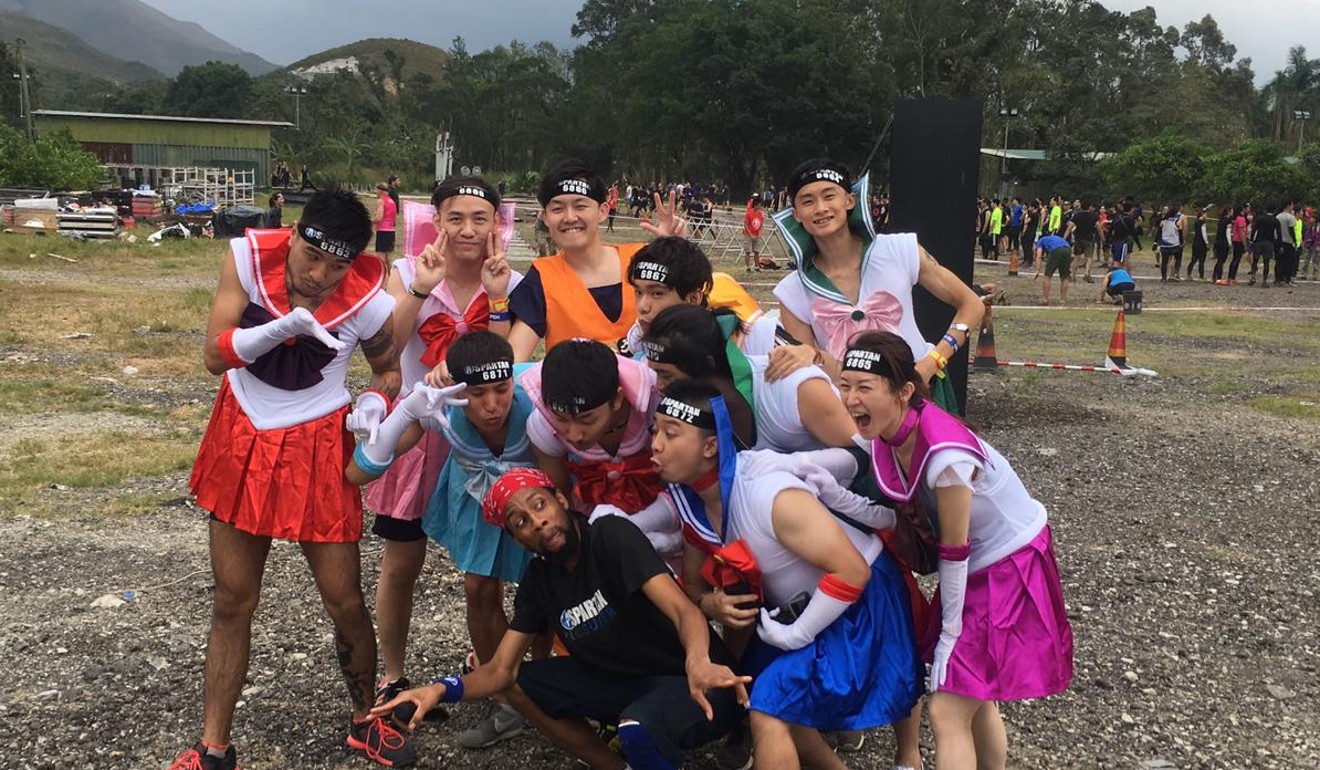 Australian Jade Hunt took gold in the women's race, her third consecutive win in Hong Kong despite having to travel from Australia to compete.
"I had a bit of a knee injury so I didn't think I'd win," she said, adding she was content to have fun instead. "I had to go slow but maybe it helped because I wasn't so puffed when I hit the obstacles."
There was one obstacle where participants had to run up and down a hill collecting small bits of paper, a very different task to the normal heavy weights associated with Spartan.
Hong Kong trail running calendar and schedule: choose from the long list of races in 2018-19
Hunt said it was the first time she had seen the paper task outside Australia.
But it was more than just man-made obstacles challenging the participants today – on the start line, the announcer and hype man blared out a strange warning on the speakers.
Apparently, there were vicious biting ants on the course and he implored runners to check the ground before they knelt to tie their laces or do a burpee.
"The race organiser said they've been getting bitten all week so they put out the advisory," the announcer said. "I've seen some of the bites and they are pretty bad."
Preparation key for amputee in Spartan Race but nothing can stop Ming Chau from conquering course
But Hunt said she hadn't seen any ants even when crawling.
Hong Kong-based Italian Simone Ferretti, a non-elite athlete taking part for the fourth time, said he assumed the organisers were just trying to scare participants for fun.
"I love to challenge myself, especially my mind," he said.
Ferretti said half of the mental battle was learning to pace himself.
"It's not common. You're not going to find these obstacles anywhere else," he said.
Spartan was also hosting a kids event and Tommy Liu was taking part with his four-year-old son Skylar.
Skylar already takes part in a host of sports and his father is a distance runner so was keen to get him involved in endurance sports.
"I want him to build up the spirit to keep going," Liu said. "At this age he is interested in the medal, which is the result. But I want him to be interested in the process."
Skylar said he was most looking forward to the climbing and running.
One groups of friends were taking part for the first time and dressed as Japanese anime sailors.
"It's just a happy event so we dressed up," Ernst Tang said. "It is just for fun. But I want to challenge myself too."