Ian Brownlee will be the oldest person rowing when he takes part in the Around the Island Race (ATIR) on December 2, but the 69-year-old said he is not the exception.
"Our generation are coming through sports and people are not stopping," he said. "I've been to the world championship for triathlons for nine years, my wife always said if I keep going until I'm 80 I'll be on the podium because everyone else will be dead. But it isn't true any more."
Brownlee played rugby for Hong Kong and then coached the team, but decided to swap his studs for triathlons.
And now, as many of his peers enter into the masters categories they are not slowing down.
"All the age group competitions around the world are serious," Brownlee said. "Then people retire, but still have some sort of income so they become full time athletes."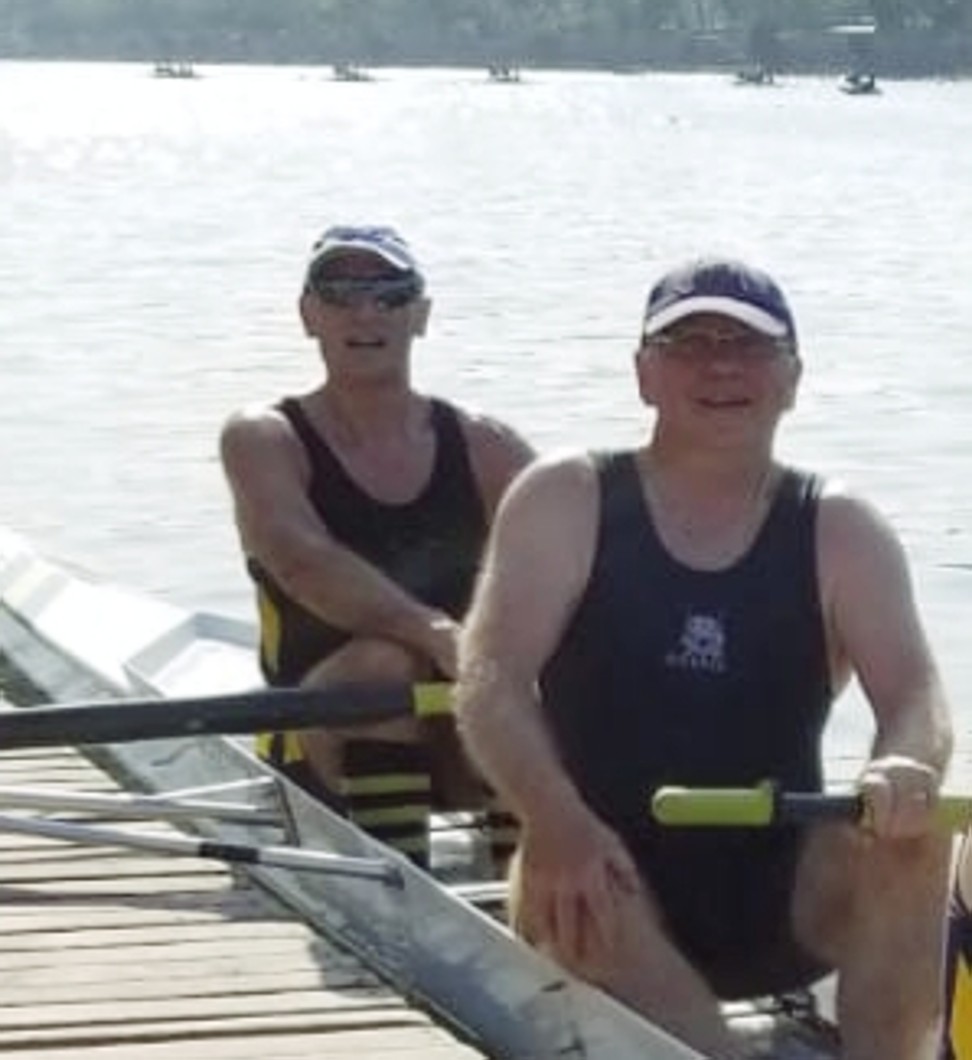 Brownlee, who rows for the Royal Hong Kong Yacht Club, recently visited Japan for a rowing regatta for masters athletes. He and his team thought "we'll beat the old guys" but finished behind a team with an average age over 80.
Record rowers hallucinate in the mid-Atlantic – why is World Cup winner Greenwood forcing me to wear shorts?
"They have five boats of guys over 80, that's almost 40 guys over 80," he said as a testament to the amount of athletes competing as long as they can.
Although Brownlee has taken part in many triathlons and rowed for years, this is the first time he has raced in the ATIR.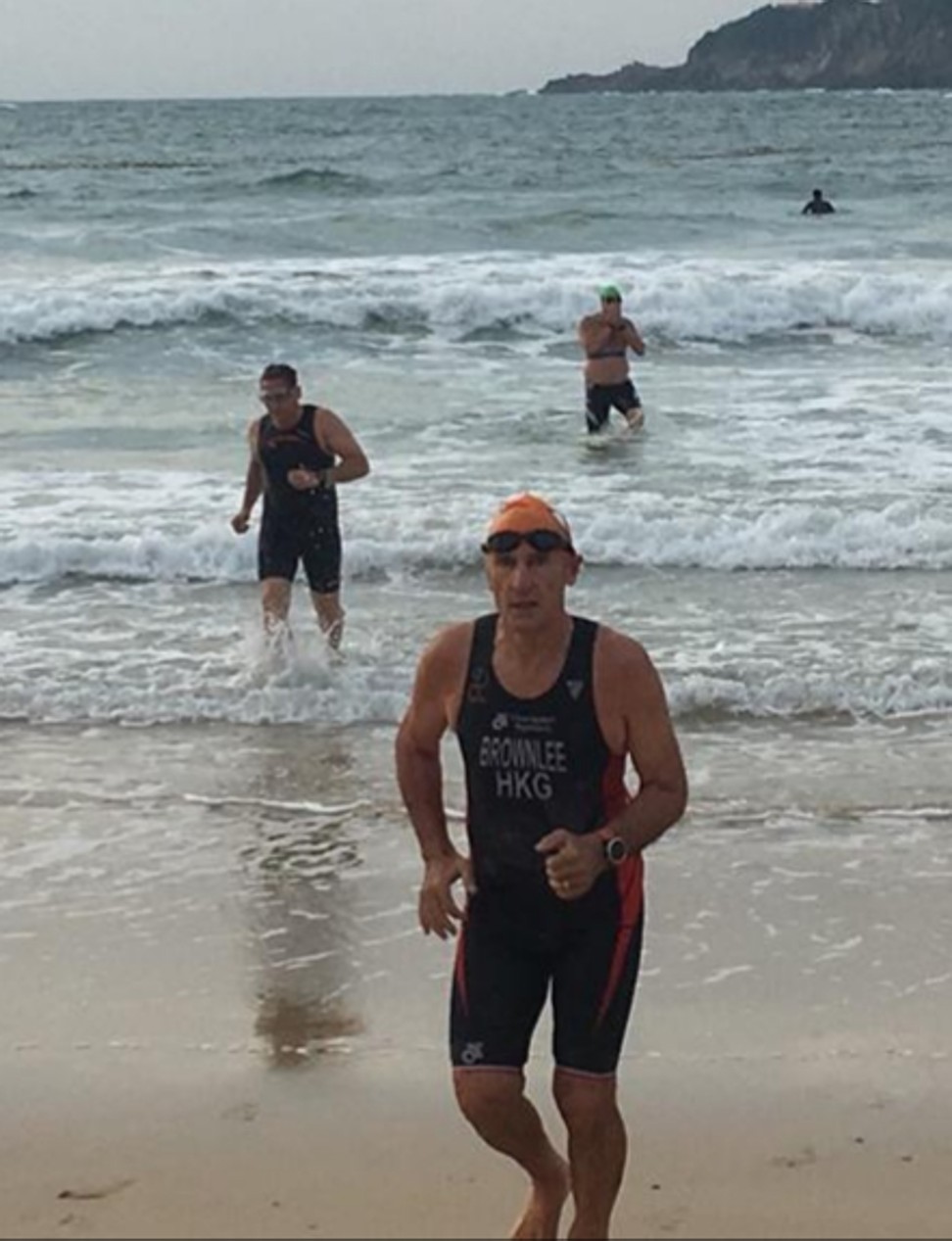 Recently, a couple of incidents made him feel his mortality. He had a hip replacement two years ago, and fought and beat skin cancer last year.
"If you can do something now, you should, because you might not be able to do it in the future," he said.
Then, as he helped operate the start and finish lines for last year's race he saw a disabled duo, Daniel Yau and Ajmal Samuel, complete the race.
"If they don't inspire you, I don't know what will," Brownlee said.
'Self-inflicted torture' – disabled duo to row around Hong Kong Island in unprecedented challenge
Brownlee is a town planner, and worries that the government's frantic moves to ease the housing crisis will eat the space needed for the next generation to take up sport. In fact, he even dislikes the term "housing crisis" because it is vague.
"No one can define what the problem is, but if you can name the problem you can solve it," Brownlee said. "There are so many reasons why young kids should be doing sport … but the government isn't providing for them."
Brownlee points to Kai Tak as the perfect area to develop water sports, host boat races and store boats parallel to the current plans to develop the area.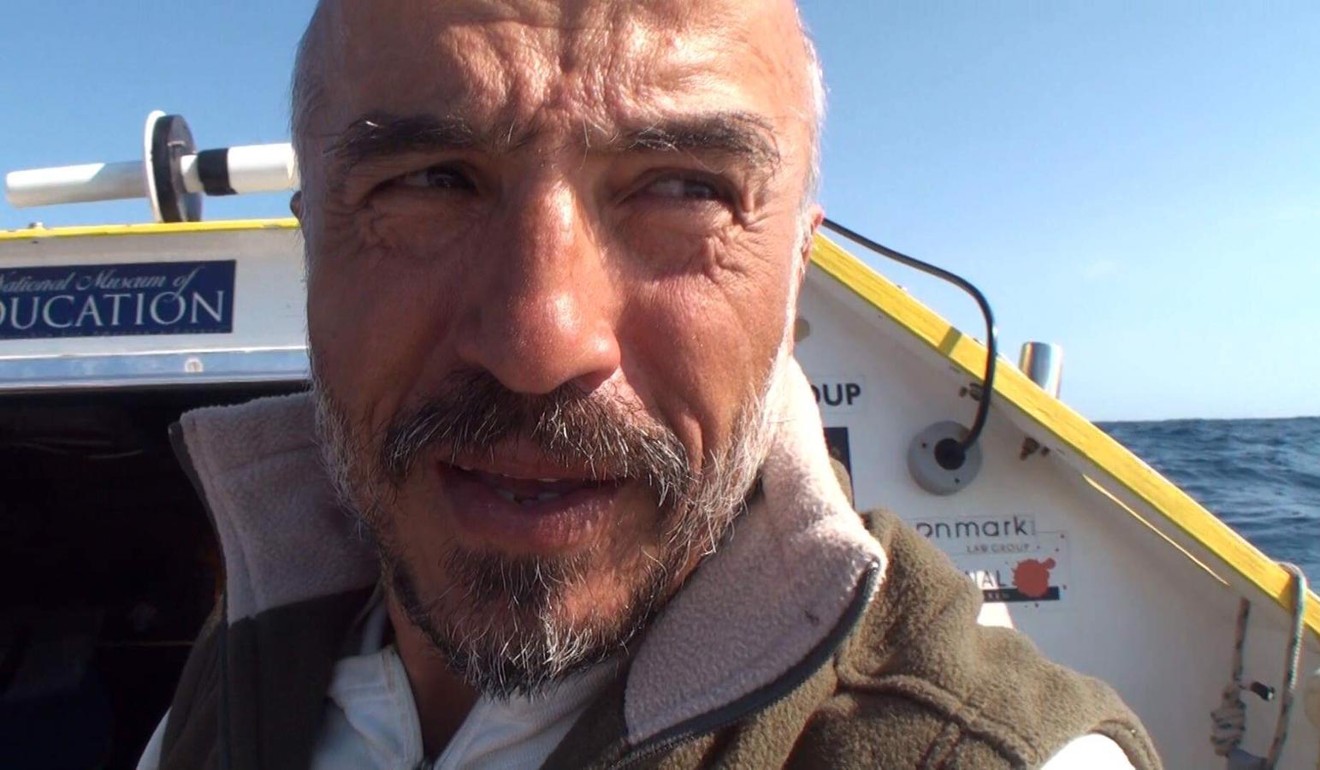 But, for some, it is not even necessary to come to the water. The ATIR is simultaneously being hosted on rowing machines. Competitors from around the world can sit in the gym and row on a pre-recorded video that matches their speed via an app called Kinomap.
One such man is Erden Eruc, who will be rowing around the Island from Seattle.
The American is no stranger to pulling oars, as he rowed unsupported across the Pacific, Indian and Atlantic Oceans.
'Am I dying? Did I buy insurance? – record-breaking Chinese rowers relive near-death boat roll in Atlantic
"I think I have the mental stamina, but I dread the experience," he said, adding that even when training for Ocean rowing he never spent more than 40 minutes on a rowing machine.
"On the oceans there are waves, I'm playing with the waves, there are birds, I can stand up. But not on an erg."
The ATIR Global Erg Challenge was started in partnership with Ocean Recovery Alliance. So, Eruc was inspired to take part as a way to promote recycling plastic and keeping it out of our ocean.
"But it is going to be quite an ordeal and a suffer fest," Eruc said.
Of course, paddling an ocean is hard but "I don't think of it as pain. I love my time out there in the expanse of the ocean," he said. "It's away from the distractions of life. I don't want to hear about Brexit or Trump. I want to be out there."