Adrian Halkes might be 61, but he has no intention of hanging up his cycling shoes and wants to encourage other veterans to keep competing too.
"Don't give up competing, or participating in events, because they give you a training horizon. With nothing to work towards, it would be very difficult," he said.
Halkes arrived in Hong Kong aged 18 and began working as a policeman. He travelled back to the UK for university, where he studied law, before returning and starting his own law firm. Since then, he has started multiple businesses, including Hong Kong's first triathlon shop, Top Gear, which no longer exists.
"The age group racing, it's intense and it's intensely competitive, but it is very supportive," Halkes said. "I'd say to older people, don't fear not doing well or struggling, or worry you aren't good enough to be up the front. People are incredibly supportive and there will always be people around you."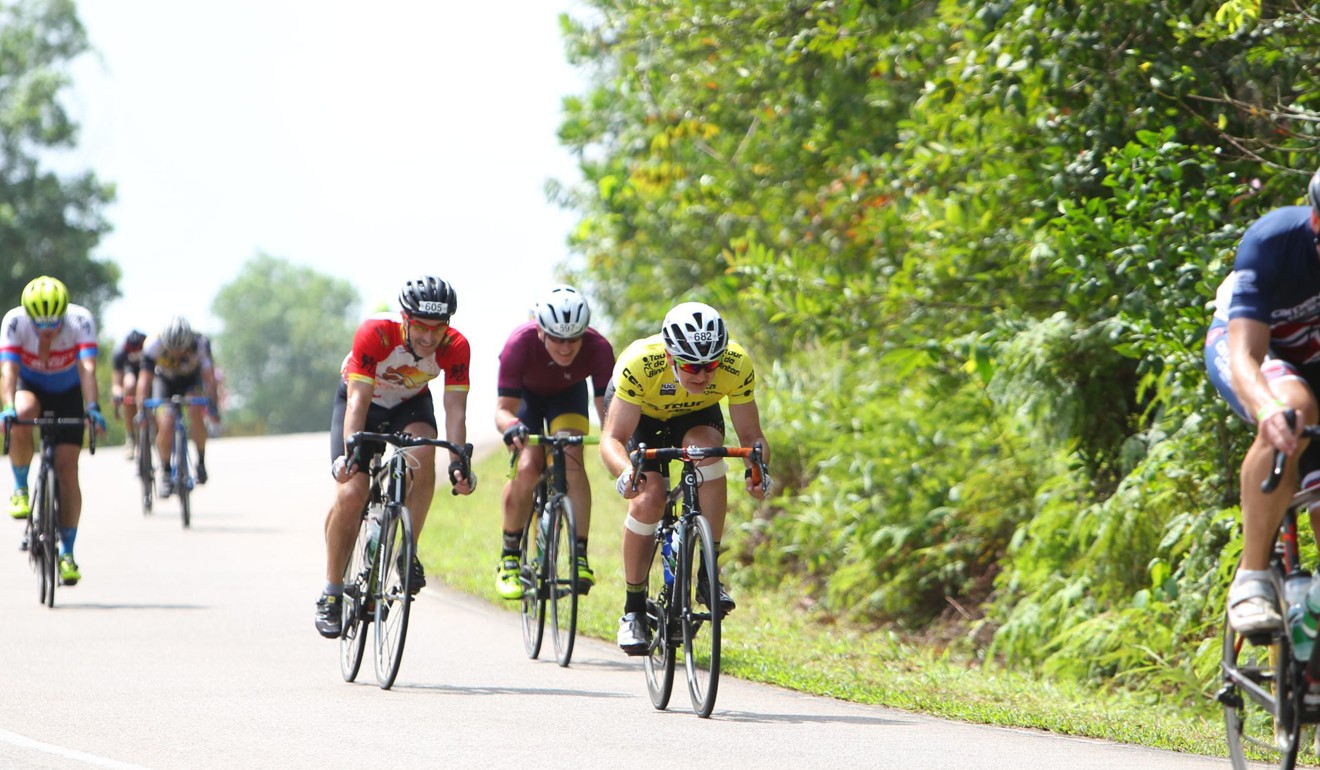 Halkes knows how hard it can be to step into a new sport. He competed in his last Iron Man in Canada in 1999 and then took a long break. He stayed generally healthy, but put on 10 kilograms.
Eventually, his son surprised him, saying: "Dad you're getting fat, you need to get fit. I've entered you in the Phuket triathlon."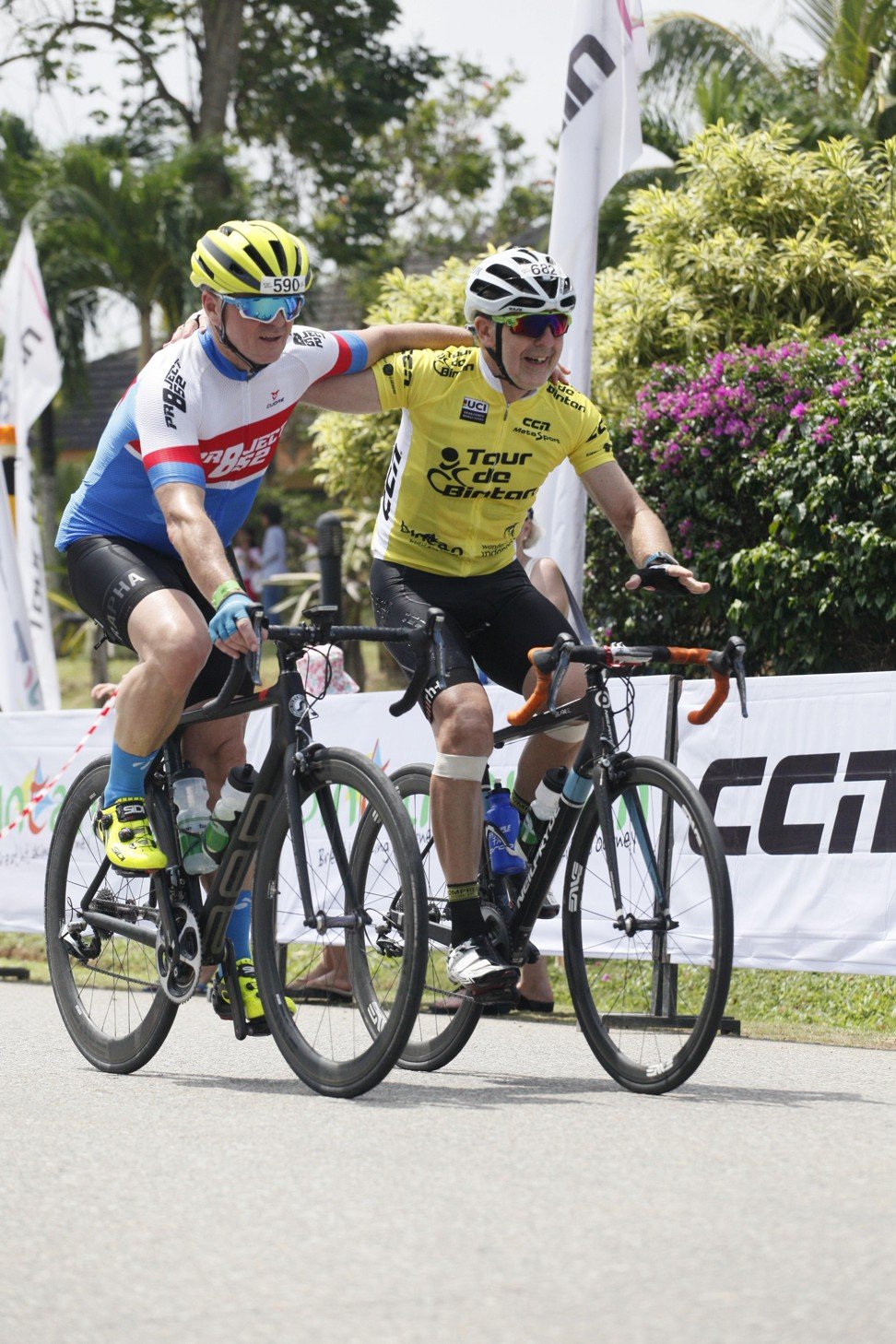 Halkes entered a few shorter races to get back in shape, but it was not until he saw how he looked in his tight tri-suit in the race photos that he understood the mountain he had to climb to get back to racing shape.
"If you're overweight, your health and fitness is not as good as it can be, but I'm not a big advocate of crash diets. I eat whatever I want, whenever I want. I did cut back on drink and alcohol," he said, adding that now, as a F&B and liquor licence lawyer, it was not easy to avoid temptation.
Despite avoiding fad diets, he does think weight is a good indicator and motivator. "Scales are the best piece of exercise equipment anyone can buy, and write down your weight every morning," he said. "If you keep reminding yourself of your weight, it's a great incentive, and when you hit your goal, it's a great feeling."
Meet the Hong Kong triathlete who rediscovered her love of the sport through competing in Ironmans and half-marathons
Since 2013, Halkes has focused on cycling, ditching the other two disciplines. He returned to form by winning his age group twice at the Tour de Bintan. He convinced himself he would then stop racing, but has since seen the light.
"I will take part in a number of events every year as you can pick the level of intensity you compete at, but you have to be in shape," he said.
As a self-confessed nerd, Halkes also thinks that gadgets are a great way to push yourself – Strava and Garmin devices can track your progress.
"I'm not talking about winning medals, but you will see personal improvements in your physiology," said Halkes, who won the Asia-Pacific Masters in Penang last year. "And this will help you live longer, so take satisfaction in that. There is a lot more to it than just winning."