Rock climbing in China owes a big debt to one man – American rock climber Mike Dobie. Over the past decade, his tireless efforts have created a world-class rock climbing destination – Liming, in Yunnan, a three-hour drive west of Lijiang. But it was not always plain sailing for Dobie. He had his demons.
Dobie, 37, first came to China in 2010, on a one-way ticket, to climb in Yangshuo. "I was an alcoholic back then," he said. "Spiritually, I had turned my back on that higher power, God, whatever you may call it … but my personal issues became resolved when I was outdoors, climbing.
"I heard whispers about this incredible place called Liming, then a friend showed me a tourist brochure with the pictures of the rock."
Together with another American climber, Austin Stringham, they turned up at Liming, in Laojunshan National Park. "We made a proposal to the government to open the park for rock climbing," he said. "We explained what climbing was, what sustainable outdoor recreation was. They agreed."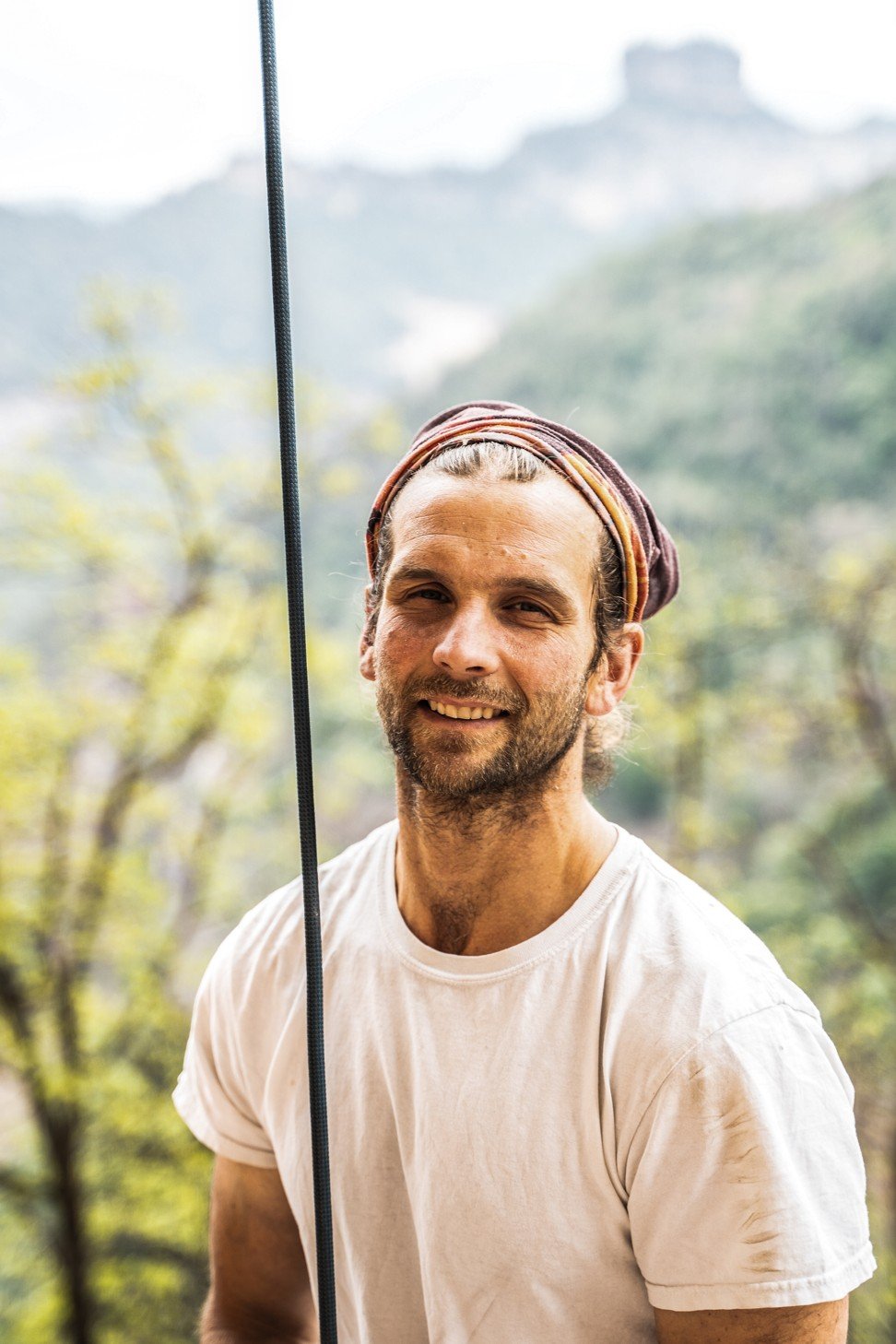 Dobie then found himself engaged in a hearts-and-minds campaign with the locals who belong to the Lisu ethnic group – subsistence farmers, wild honey collectors and, until recently, hunters.
"It is all good to get the government to give you permission and access, but then there is a dude in a valley – 'this is all my land, including the cliff'," Dobie said. "We had to learn how to communicate and build relationships with the locals.
"It was hard at first – a local person just does not understand what rock climbing is. They thought that foreigners had be doing this for money somehow."
The owner of Time Inn, a local haunt for climbers, is benefiting from the influx and said he can always spot a good climber.
"First, good climbers stay here for at least two weeks," the owner said. "Then, like Mike, they wear really old clothes, with many holes. And, their hands are always bleeding."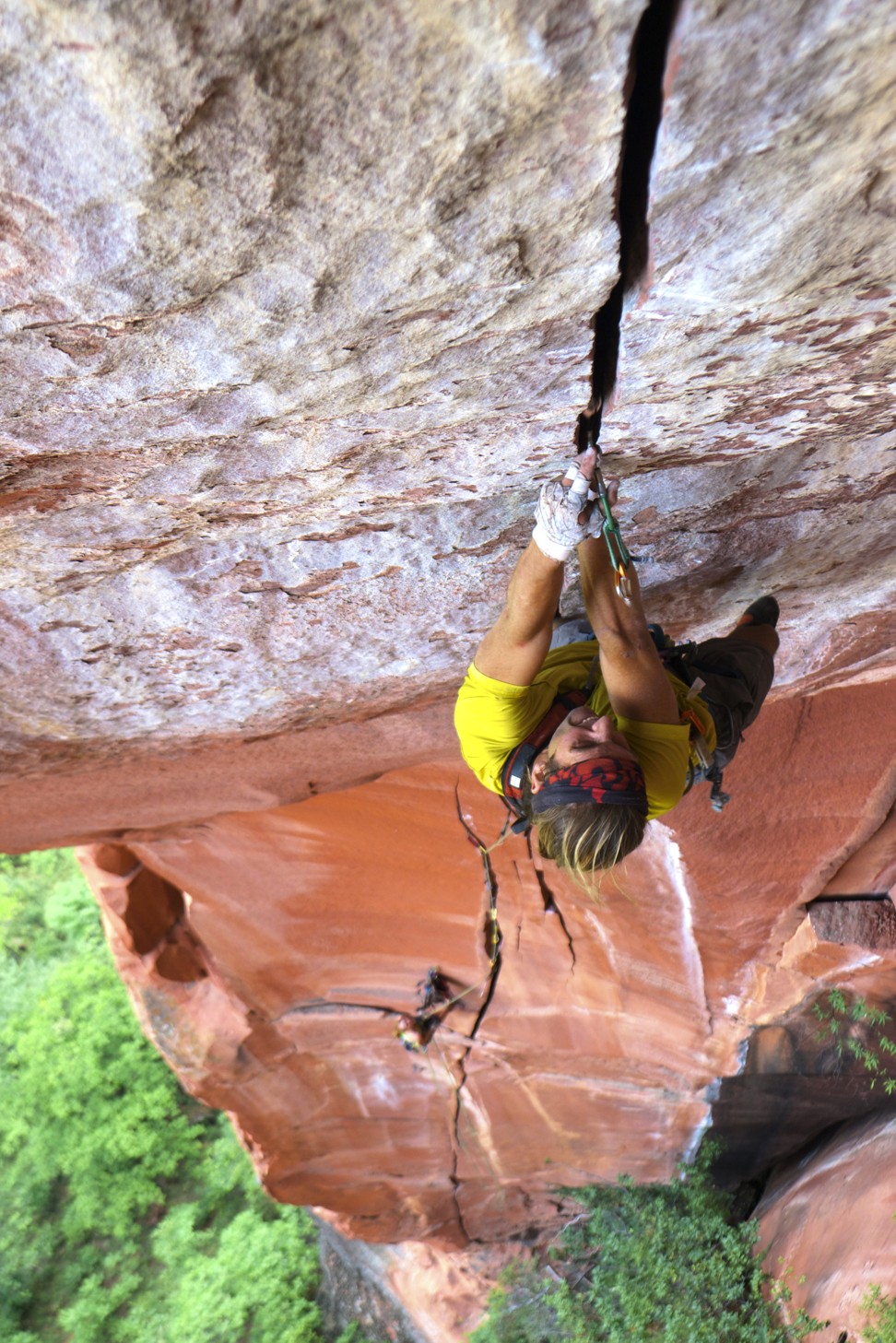 Dobie's tattered old clothes and a decrepit motorbike have convinced the locals that this foreigner is not here to make money from their mountains. "I feel very welcome," he said.
His long-term aim is to turn climbing into a pillar of the local economy. The government has previously contracted out the operations of Laojunshan National Park to several different private companies and invested heavily in infrastructure and facilities, but the expected tourism boom never materialised.
Climbers, however, are coming from countries as diverse as Brazil, Norway and Australia – to climb more than 200 routes developed by Dobie, helped by Chinese and foreign climbers.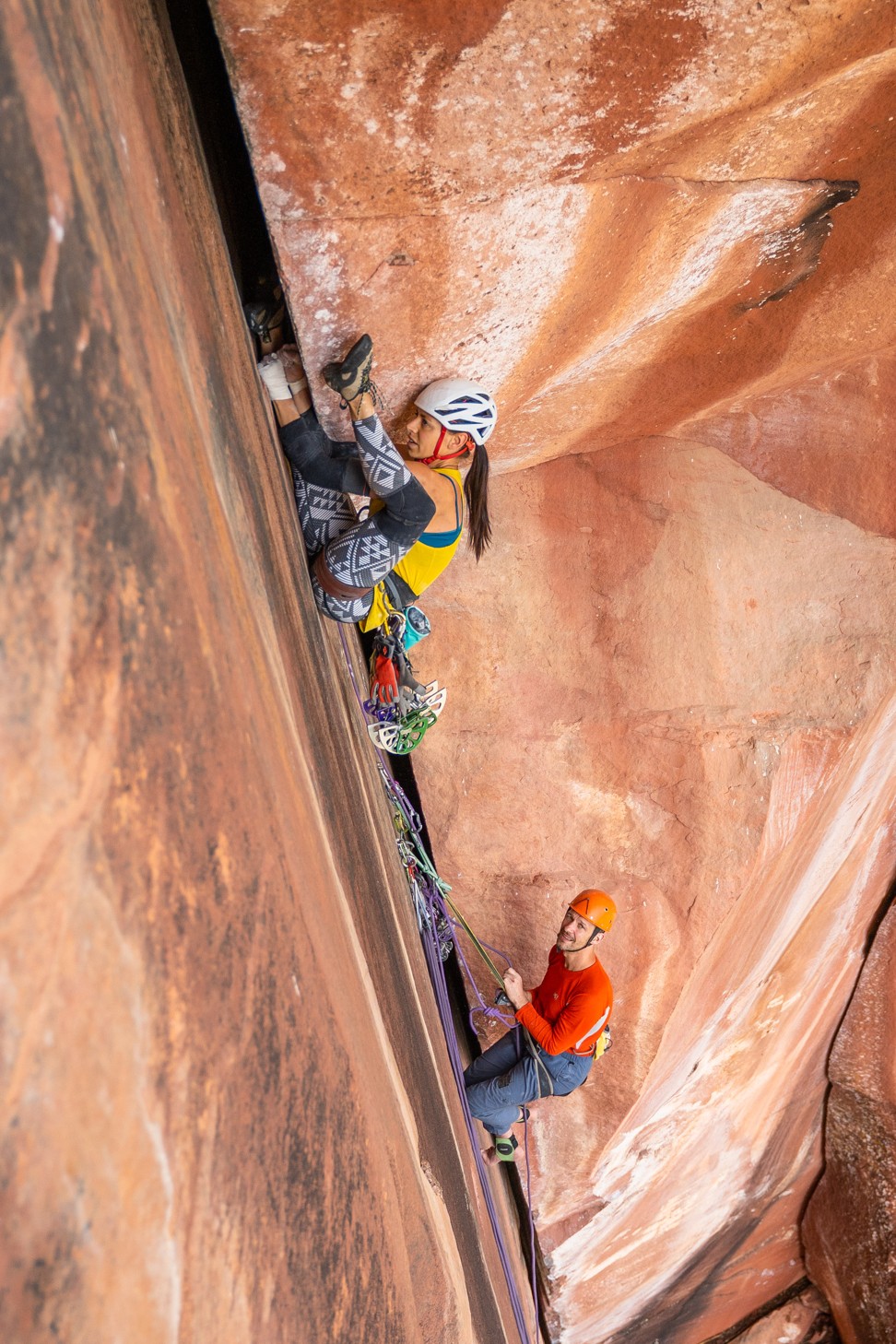 Jenny Fischer, an American climber on her second visit to Liming, said: "There is a kindness that permeates this place – from both locals and foreigners. Climbers show up from everywhere and soon a micro-family forms. We eat together, watch movies, everyone is supportive of each other. It is not like this in other places."
Dobie earns his bread as an outdoor instructor teaching international school students. In 2018, he moved to Liming permanently with his partner, Ana Pautler, but he does not want to open a business, be it a guest house or a restaurant, that would take potential earnings from locals.
"I hang out a lot with Lao Yu [the owner of Faraway Inn, a favourite guest house]," Dobie said. "We give him and his wife suggestions on how to make foreign climbers stay longer. It is simple things: sell coffee, good beer. Ana will be teaching him how to make bread. Most businesses here are still owned by Lisu. I think this is great."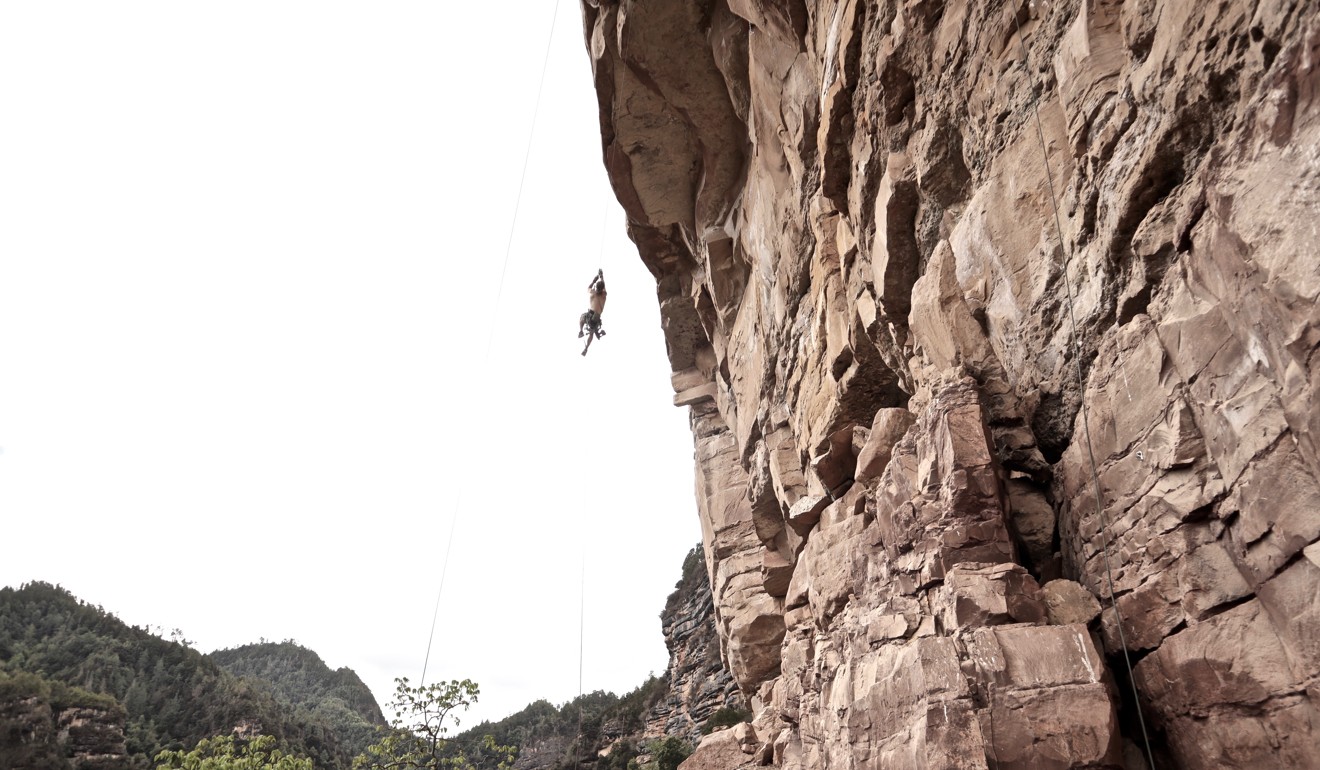 Dobie now feels confident about the future of climbing in Liming. The authorities have previously shut other popular areas, such as Baihe, near Beijing, claiming either safety or environmental concerns.
"[But] I now feel like we have the government here behind us," Dobie said. "We [climbers] are learning how to communicate better. We understand the government wants the climbing here to be regulated. We have created a Liming newsletter, reminding climbers to pay park fees, to sign a liability waiver."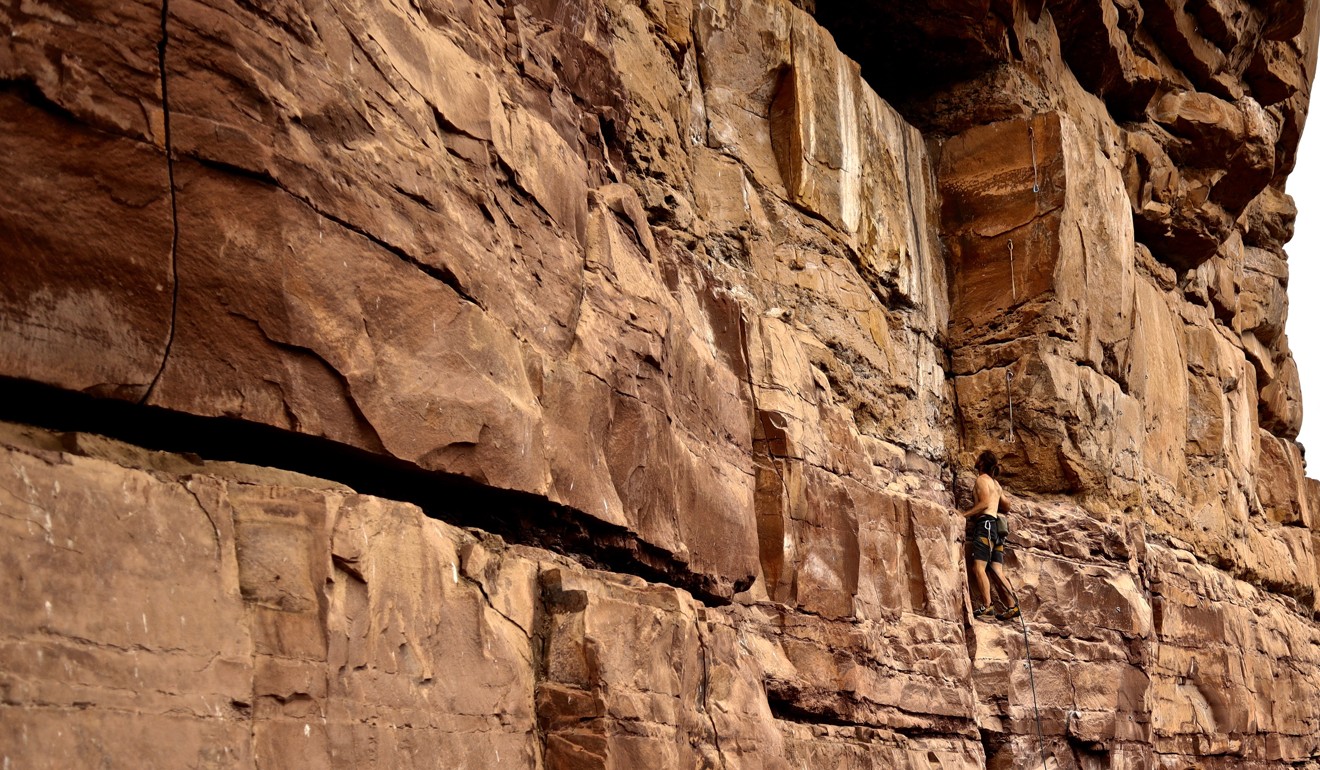 Climbing in Liming is mainly traditional climbing (trad) – climbers put in removable protection as they ascend, making trad a riskier climbing discipline than sport climbing, where a route is equipped with bolts.
Trad is still nascent in China – Dobie estimates there are fewer than 50 competent male trad climbers, and only about five women. To attract the large and ever-growing Chinese sport climbing community to Liming, Dobie and Pautler have thrown themselves into opening up sport climbing routes.
One typical morning, Dobie climbs several routes first, then spends hours setting up a new route. Suspended on a fixed rope, he cleans the rock and drills in bolts. He carries on until he runs out of daylight.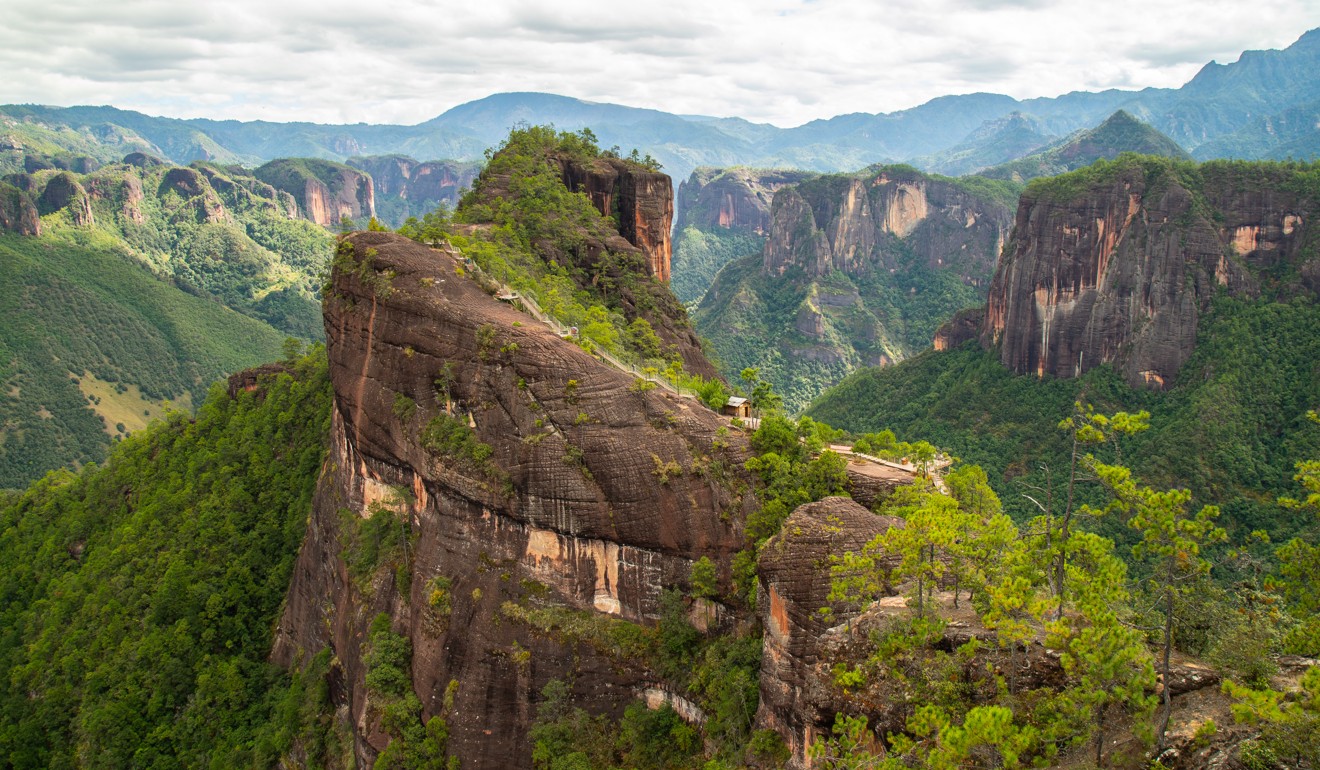 Ba Yue, one of the few female trad climbers in China and a regular visitor to Liming, is full of admiration for Dobie.
"The work he has been doing here is great," she said. "He gave us climbers a great gift, but I don't think we have thanked him enough."
Dobie just wants other climbers to have fun. "When I became sober, my life became focused on others," he said. "Developing climbing routes in Liming became a way to go beyond my selfish desires."