Three Hong Kong climbers avoided deadly overcrowding on Mount Everest last week to become the first team from the city to reach the 8,848-metre summit.
Team captain Lo Chak-sum, vice-captain Paul Cheung Chi-fai and Rocky Lai Lok-kei were among the 387 permit holders who attempted the climb in Nepal's spring season. Cheung also became the first Hong Kong climber to summit the adjacent 8,516 Mount Lhotse, completing the task in two days.
All three climbers are coaches at the Hong Kong Mountaineering and Climbing Union and said systemic preparation and comprehensive training made them physically and psychological strong for the challenge.
"There were around 80 people when we twice came across the so-called traffic jam in the final stages of climbing Everest, in the South Summit and the Hillary Step but we were able to remain calm and waited for the queue to move," said Cheung, upon the team's return to Hong Kong on Thursday.
"There was about a one and a half hour waiting time and while we were waiting we had to keep our body temperature and therefore we moved our limbs like dancing. Thanks to the sufficient supply of oxygen, we were able to overcome the difficulties to reach the summit."
Eleven climbers have died in the 2019 climbing season on Everest, with a number of deaths last week blamed on overcrowding as teams waited for hours in the "death zone", where the air is dangerously thin and the terrain treacherous.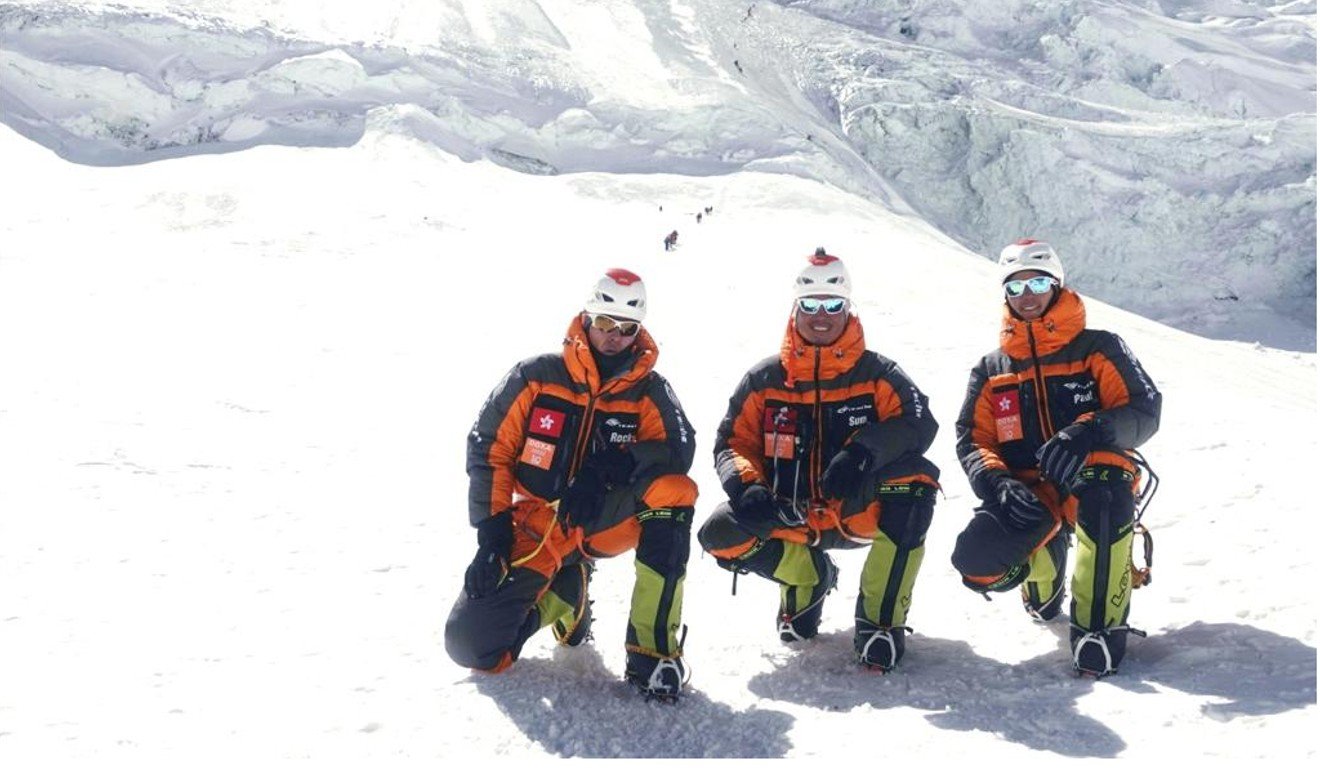 The three Hong Kong team members, along with team leader John Tsang Chi-sing, arrived in Kathmandu on April 3 and after a series of acclimatisation and preparations, they started the climb on May 1.
Tsang, who has already summitted Everest three times, the latest just 12 months ago, stayed in the 6,400-metre Camp Two on May 10 while the three members started their campaign on May 18, reaching Camp Three (7,100m) two days later and Camp Four the following day.
On May 21 at midnight, they made the final push before reaching Everest's summit at 8.45am the following day.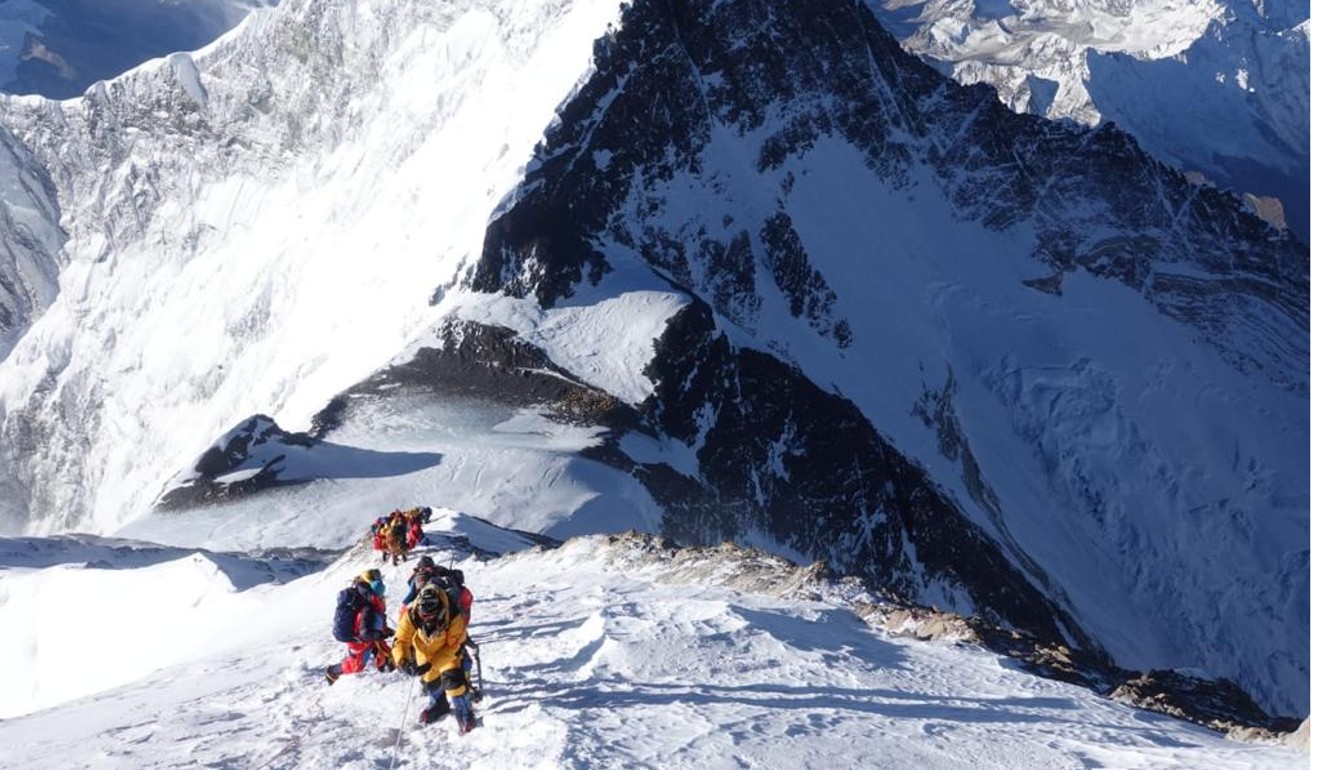 Traffic jams in the death zone: is climbing Mount Everest even a real achievement any more?
"It took us nine hours to complete the final stage. It was a fine day so we were able to see the beautiful scenery from the top of the world and felt how small mankind was," said Lo. "We hope our work can inspire more people to follow our footsteps, to have the courage to overcome challenges with strong commitment and determination."
Tsang said they started recruiting team members for the campaign two years ago, followed by an intensive training period of 18 months. Cheung also scaled Argentina's 6,960-metre Aconcagua in January, the highest mountain in South America.
Tsang said a short fine weather window of only three days (May 21-23) caused the queue and many of the permit holders were inexperienced. In addition, the quality of services provided by Nepal's mountaineering companies is varied.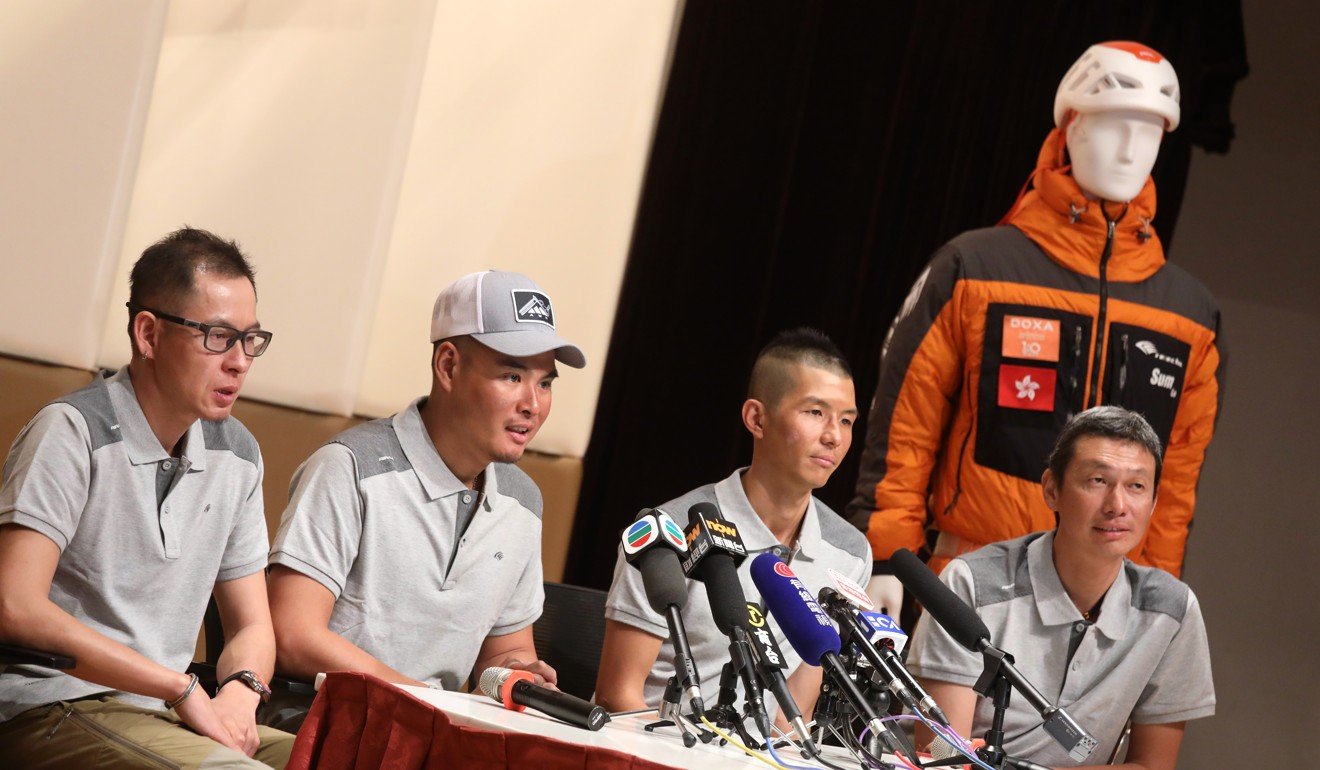 Nepal refuses to restrict Everest permits despite traffic jams and 11 deaths
"We had more than a week of fine weather in spring last year for reaching the summit and so not all people went there at the same period to avoid congestion," said Tsang, who has scaled mountains of higher than 8,000 metres six times.
"When I made my third attempt last year, I met an Indian who told me he had no experience of mountain climbing and I never saw him again. A lot of the permit holders are Indians.
"Also, many of the mountaineering companies in Nepal are competing for business, charging each customer from HK$300,000 to HK$500,000. The services they provide may also vary, such as hiring Sherpas because of the price and some of these services may not be up to the required standards," he said.