An Everest summiteer stuck in the now infamous traffic jam said other climbers were pushing her on the descent, while others sat, exhausted, risking lives as people waited for them to move.
"I could see the summit, it was minutes away, but it took almost two hours to get there," said Fatima Deryan, who successfully summited Mount Everest on May 22, becoming the first Lebanese woman to do so.
"It was horrible, stressful, dangerous – it was like waiting in a queue in a small, messy airport. You move in tiny increments," she said. "I was very cold and worried about frostbite."
Deryan said the crowds were "everywhere on the mountain." She left her tent at Camp Four with her Sherpa at almost 8.30pm for the summit push and saw "a line of probably about 150 headlamps – stacked on top of each other, going up. I told myself – this is going to be a long night. I felt really strong, no headache, and I started to overtake people quickly. It is not really right, but some of them were not even moving."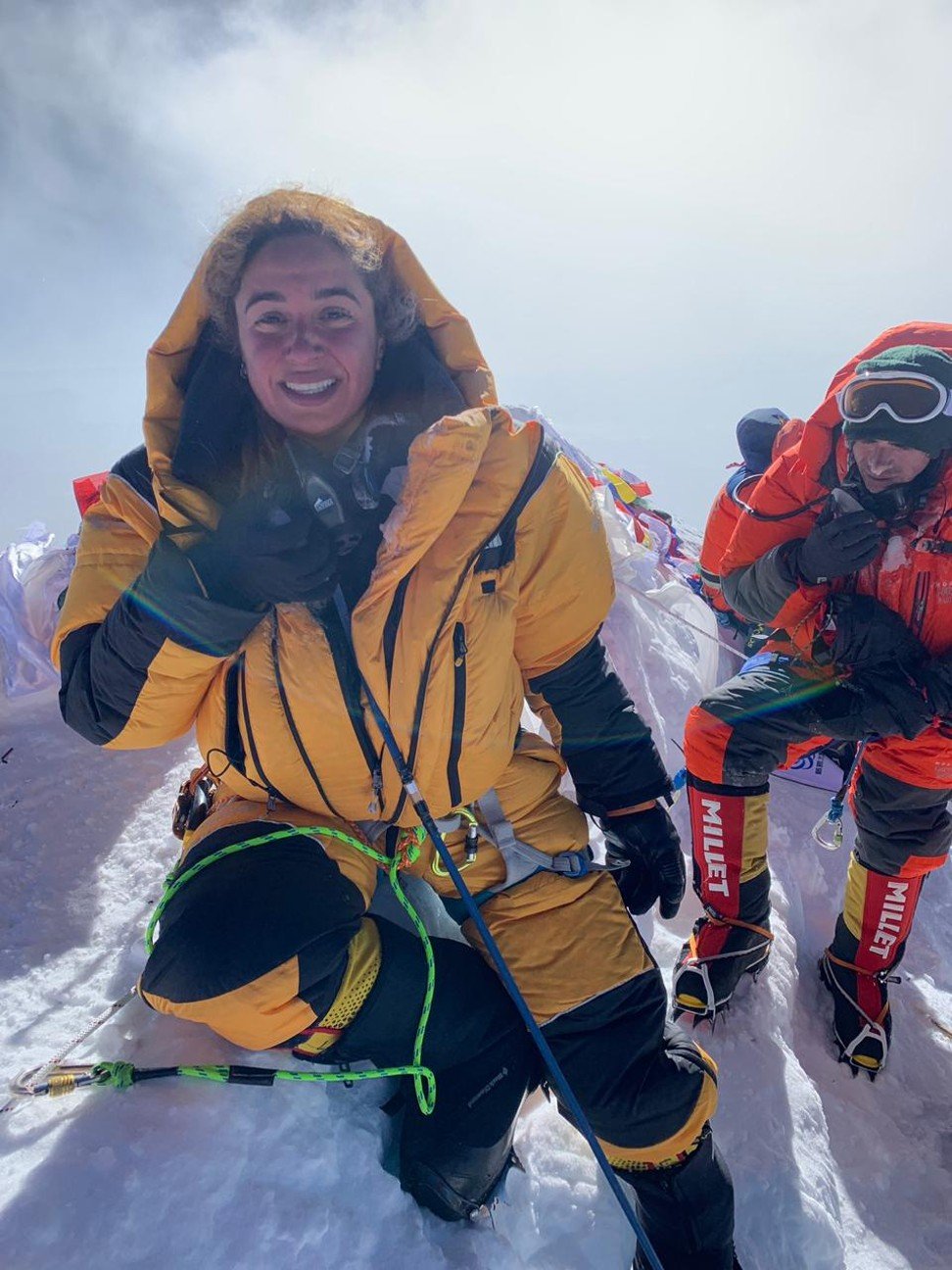 Many climbers "were just falling apart", some at very dangerous sections, like the narrow ridge traverse between the Balcony, a platform at 8,400m, to the South Summit at 8,749m.
"One guy on the traverse had a huge queue behind him, he got to the point where he could barely take a single step at a time. He stops and everyone behind him has to stop, it was all rock and ice, very slippery, we could not get around him. We lost an hour at least."
Everest awaits: Arab mountaineer defies role of women by climbing highest mountains on each continent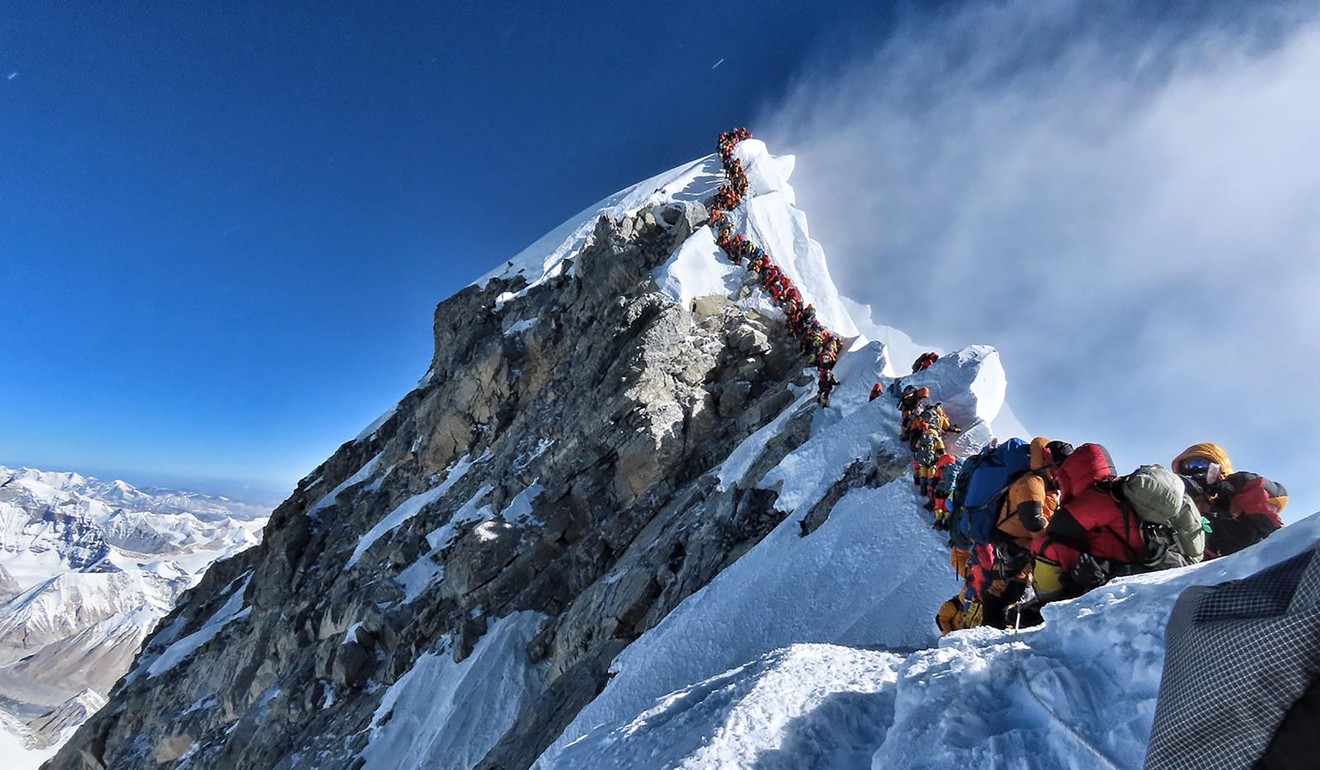 "At one point I was extremely angry – let me pass, I am cold. But then, it is a question of ethics – I asked myself: everyone moves at their own pace, what would I feel like and what would I do if I were him?"
A short weather window, too many permits and not enough experienced Sherpas, guides or climbers caused massive tail backs that sparked controversy when a picture went viral of a traffic jam. There were 11 deaths, some attributed to the queues forcing people to spend too much time in "the death zone" above 8,000m.
There was one fixed rope into which the climbers are clipped. Overtaking someone means unclipping from the safety of the rope, going around that person and then reattaching yourself again. On the narrow ridge path, this was too risky.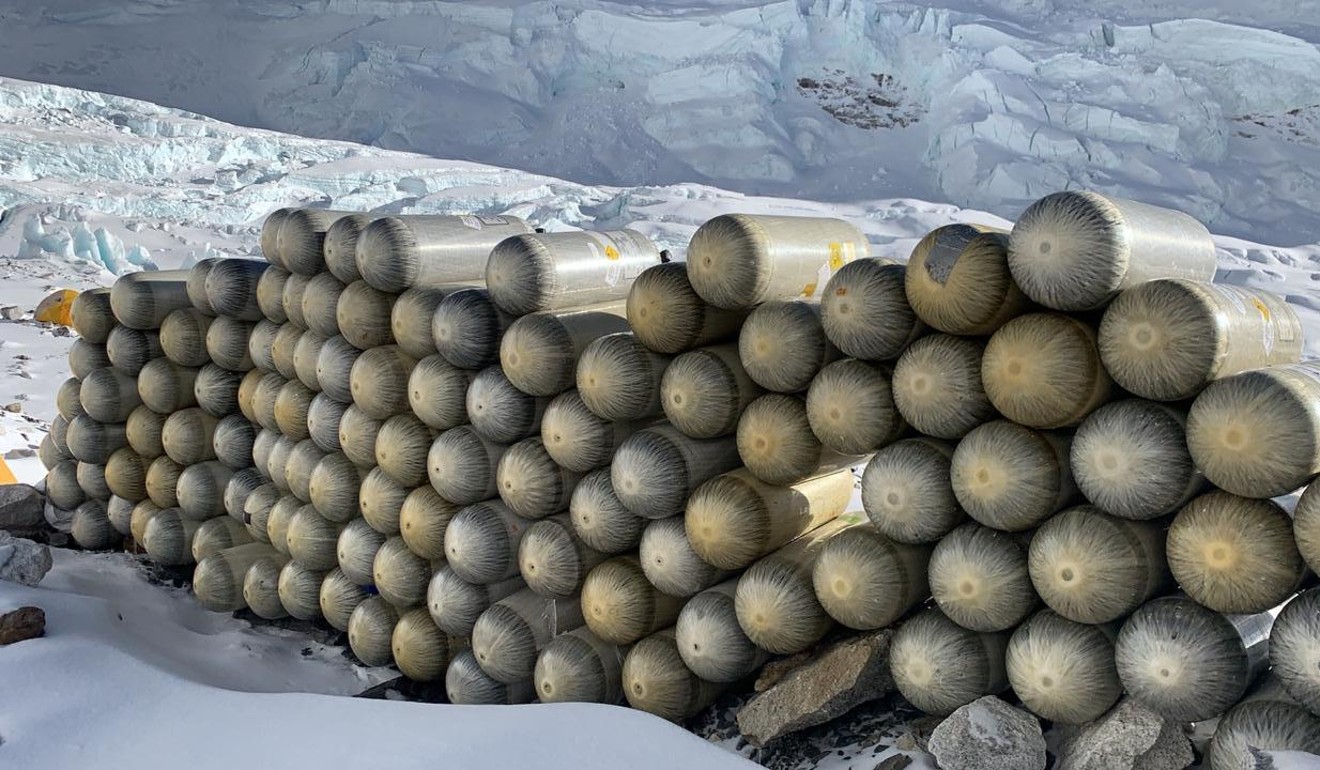 It got worse when people started to descend.
"Now people were going both down and up on the same rope, to let someone pass you have to really squeeze yourself into the mountain," Deryan said. "There was no order, no rules."
She finally reached the summit after almost 13 hours, at around 9am but her euphoria was dampened. "I was really scared on the way down, I was very tired, it had been a long night," Deryan said. "Hilary Step is very slippery, it was very messy, very dangerous. It was easy to fall on people or someone to fall on you."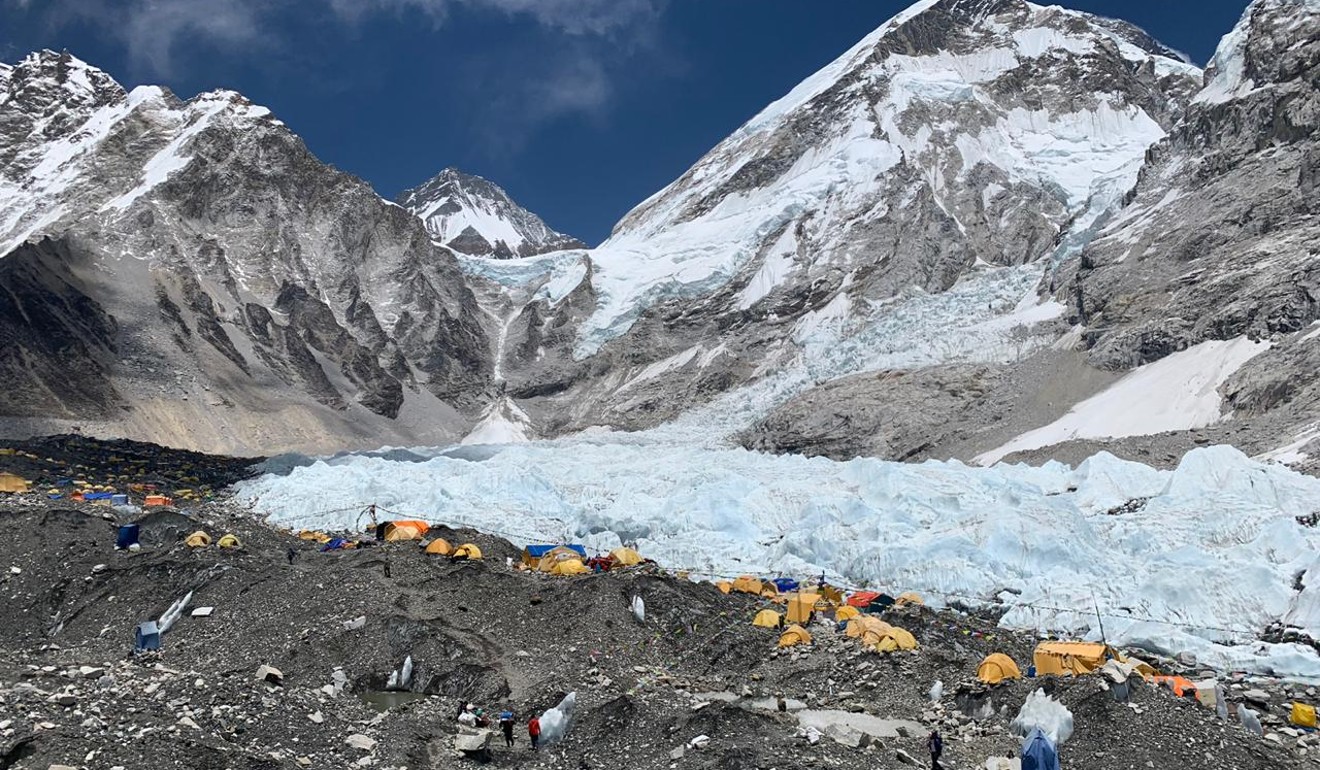 The distance between the descending climbers was at times almost nothing. "There was a lady behind me, she was not well at all, she kept leaning on my back, she was actually pulling and pushing me down.
"Suddenly some would sit and not move, just wanting to rest. But if you want to unclip going down, you can easily slip. I was thinking – please move so that you will not kill me and others," Deryan said. "But nobody moves, nobody cares, everyone thinks only of themselves. I had all those disaster scenes from the movie 'Everest' going through my head, and the wind was also picking up."
Deryan estimated that she spent over three hours waiting in queues on both the ascent and the descent.
Nepal refuses to restrict Everest permits despite traffic jams and 11 deaths
Deryan had previously summited Aconcagua, Denali, Elbrus, and Kilimanjaro and spent months training for Everest. She does not claim to be an elite climber but says that "a lot of people should not have been there in the first place. Some were supported by as many as three Sherpas, who even put their crampons on them."
She remembers a Chinese female climber, who, exhausted and crying, was being baby sat by her Sherpa. "He was giving her so much attention, constantly patting her on the back, warming her hands, taking to her. And she was only at Camp 2 (6,400m)."
For many Chinese, Everest was their first ever mountain. "I spoke to some, and they had zero climbing experience. But there were a lot of GoPros, a lot of filming," Deryan said.
Everest deaths: climber numbers manageable but low experience levels cause traffic jams, says top guide Adrian Ballinger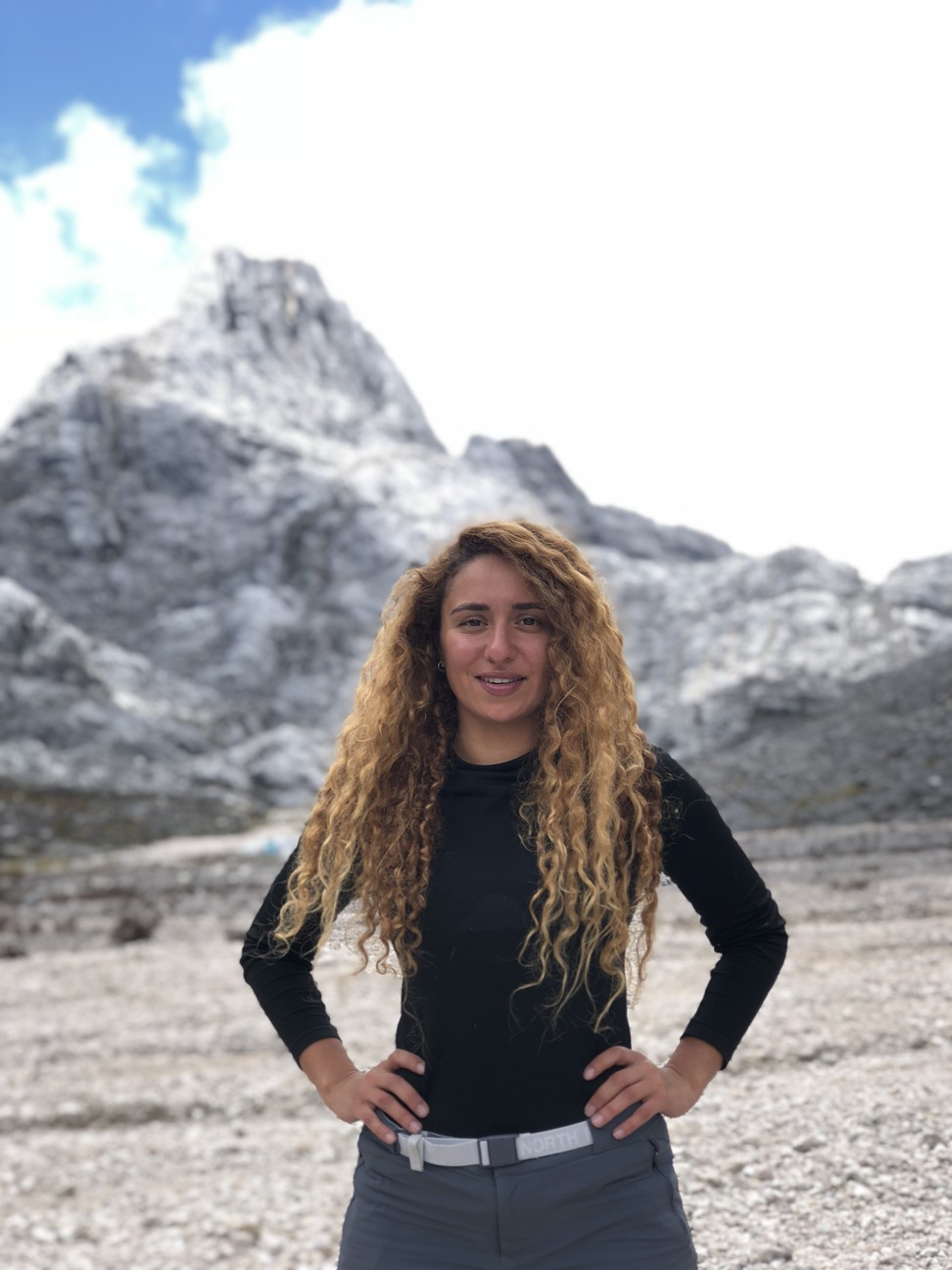 Deryan spent two months on Everest and was incensed by Chinese climbers leaving a lot of trash at the higher camps. "Almost all of the trash that I saw high on Everest had Chinese characters on it," she said. "The Chinese climbers trash Everest in Nepal while the Chinese government restricted the numbers of climbers on the Tibetan side of Mount Everest for this reason – to protect the environment."