John Oliver has mocked British TV adventurer Ben Fogle for the way he dealt with the complicated relationship between sherpas and their clients.
On the Tuesday edition of Oliver's HBO showLast Week Tonight, he explored the deaths caused by commercial expeditions creating queues high up the mountain. He pointed out that expeditions rely on Sherpa to fix lines and find routes through the notoriously dangerous Khumbu Icefall. Oliver then played a clip of Fogle during his recent climb on Everest.
"If I wasn't here, you wouldn't be here," Fogle said to a Sherpa. "And you wouldn't have to go through the Icefall. I know of the tragedies that have happened. So, I'm fascinated to know – I'd really like to hear your honest thoughts – whether you think it is wrong we are here?"
The Sherpa replied that they are like family, and Fogle proceeds to hug him.
Interviewed later Fogle said, "I love that description that we are family. It's not client and Sherpa, we are in this together."
It cuts back to Oliver in the studio where he looks shocked about the exchange.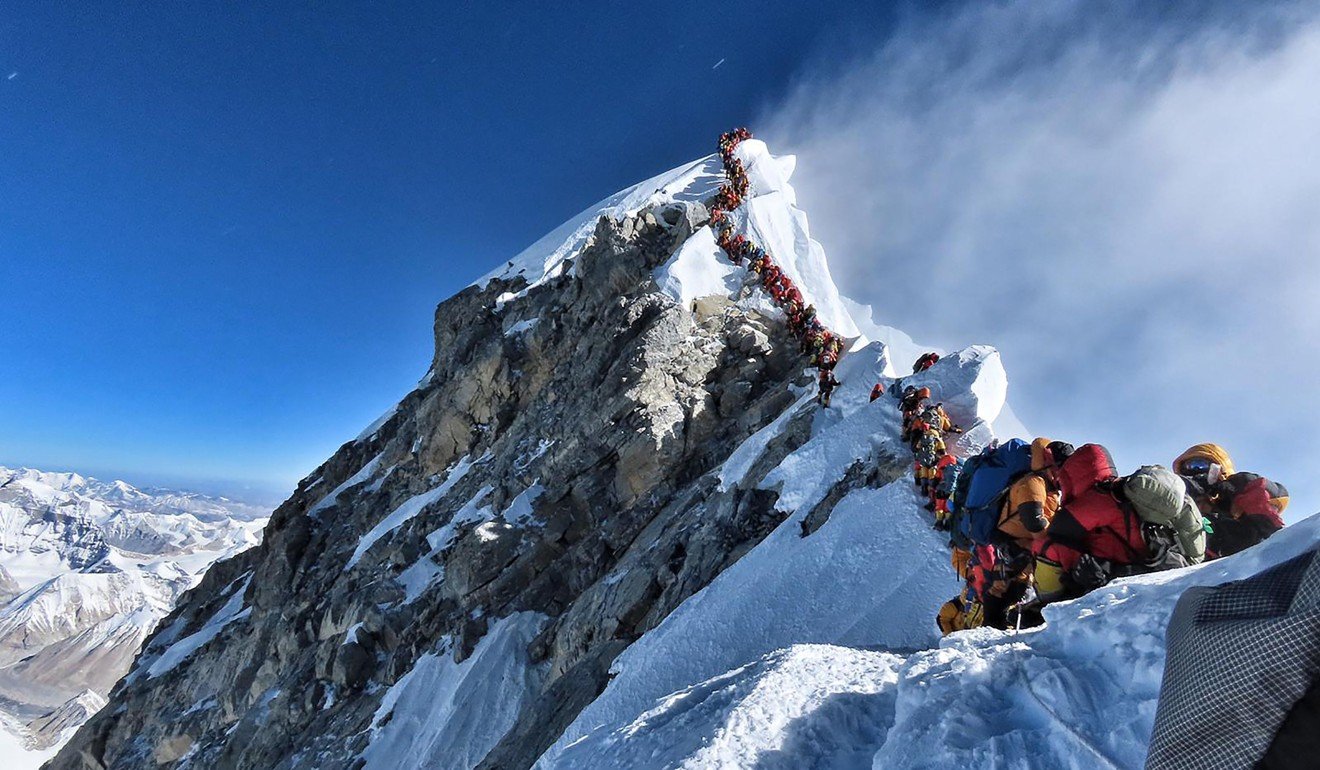 "But it is client and Sherpa," Oliver said. "And boy, you jumped on his answer real quick. That Sherpa barely had time to get it out before you were literally hugging him. That is not the warm embrace of family – that's one man physically squeezing the white guilt out of another."
Sherpa are an ethnic group synonymous with high-altitude mountaineering. Many of them are porters for Everest expeditions, create routes at the start of the season or guide clients up. Although not all Nepalese guides are ethnically Sherpa, they are often all referred to as sherpa anyway.
Oliver'sLast Week Tonight focuses on a different topic each week, exploring everything from Brexit and public shaming, to state attorneys general and Saudi Arabia.
This week he criticised management on the Nepalese side of Everest. The government gives out too many permits, some companies take clients who are not experienced enough for the mountain and luxury tour guides are taking away from the essence of mountaineering for a higher spiritual purpose, he concluded.
"Huge risks are being taken by Sherpa to give their clients bragging rights of 'conquering the ultimate mountain'," he said.
Ben Fogle came to fame via the BBC reality TV show Castaway 2000, where he was marooned on an Island in the Scottish Outer Hebrides. Since then, he has written books and presented shows on a range of topics from Crufts and the British countryside to rowing across the Atlantic, racing 770km through Antarctica and most recently summitting Mount Everest.