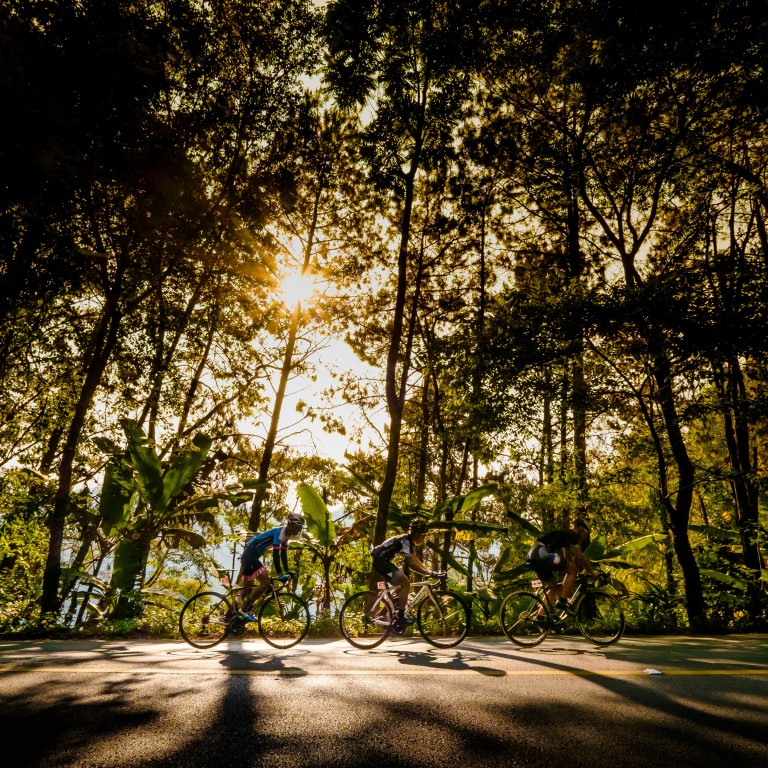 Tour de France Asia-style: seven of the best road bike climbs to take your breath away
A collection of the finest road bike climbs in Asia
For cyclists, July equals
Tour de France
. For three long and hot weeks, the entire cycling world and its fans are glued to their TV screens or lining the roadsides of France to watch the spectacle of the world's biggest annual sporting event.
This year's race is the 106th edition. It started in Brussels last Saturday and will take 176 riders on a grand tour of France. En route, the peloton will tackle the mighty mountain ranges of the Alps and Pyrenees before finishing on the Champs-Elysees in Paris on July 28.
It is these two mountain ranges that define the race; with climbs such as the Col du Galibier, Alpe d'Huez, the Tourmalet and the lonesome Mont Ventoux (in Provence) being among the best known and most fearsome.
However, you really do not need to travel halfway around the world to find gruelling road climbs. In Asia, we are blessed with some of the greatest mountain ranges on Earth. This also means we have plenty of roads to match, or even score knockout blows, when drawn against the legendary Tour climbs.
Here are seven, in no particular order, of the most punishing Asian road climbs to add to your biking bucket list.
Yela Mountain, China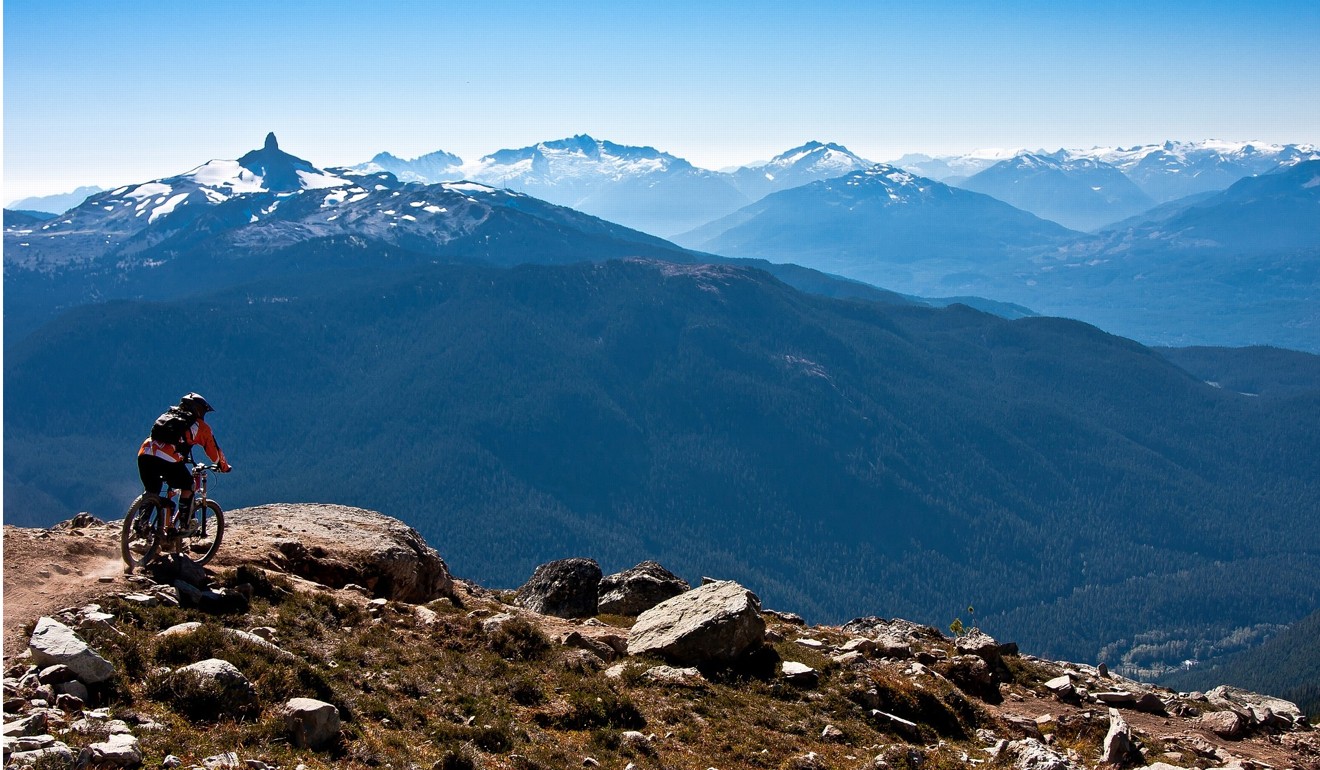 Length: 36.88km
Altitude: 2,736m to 4,650m
Start: Namu in Guizhou
Needless to say, China certainly isn't short of epic climbs. Many of the longest and highest of these are found in the highlands of the Tibetan plateau region, Yunnan and Qinghai, although there are serious slopes to be tamed closer to home. Yela Mountain in Guizhou province is one of the toughest. The (almost) 37km-long climb starts out higher than the major passes of the Tour de France, and leaves you gasping with almost 2,000 metres of altitude gain on top of that at an average 5 per cent grade, with some pitches stretching to 8 per cent.
Jebel Shams, Oman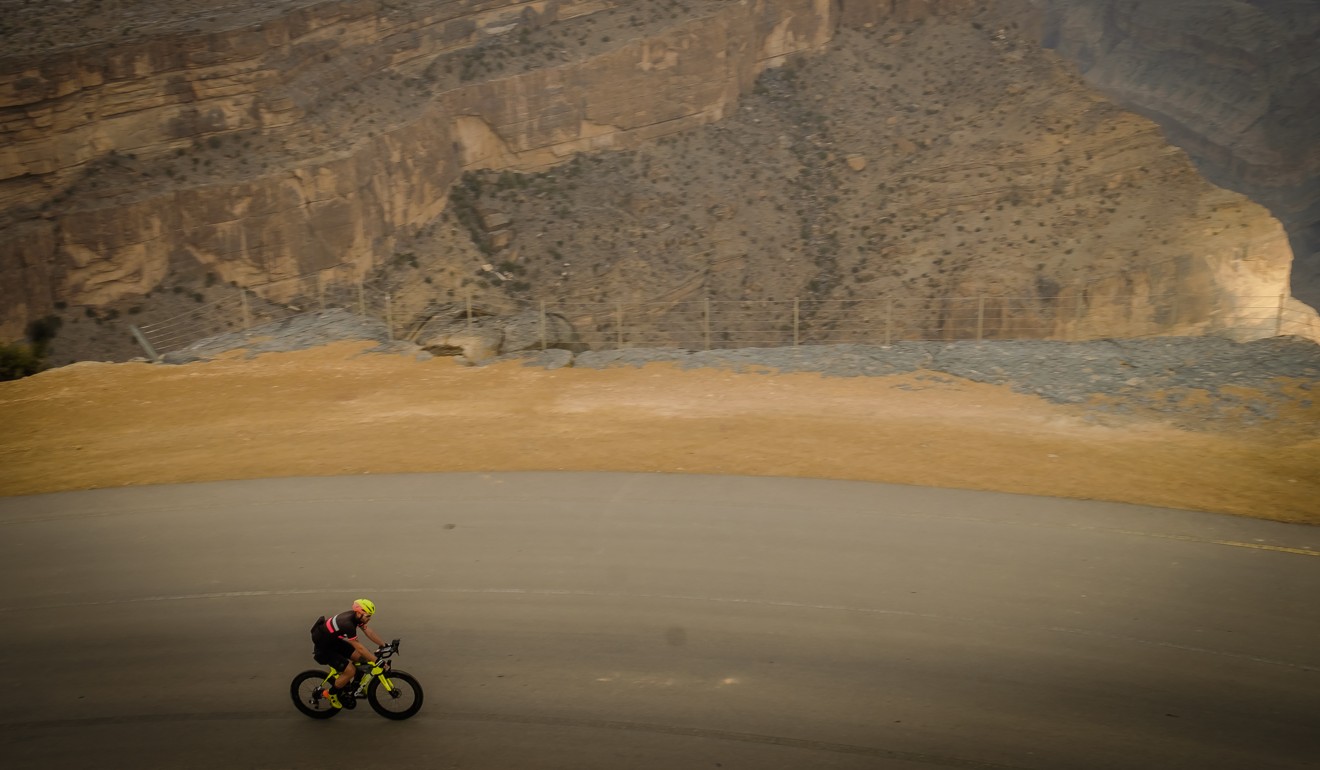 Length: 21.97km
Altitude: 876m to 2,002m
Start: Minthar, near to Nizwa
It may be relatively unknown as major climbs go, yet the steep and winding road through the Hajar mountains of Oman to the summit plateau above Jebel Shams (often referred to as the Grand Canyon of Oman) is truly exceptional. The rippling and layered mountain backdrop is awe-inspiring, and despite officially only hitting a 17 per cent maximum grade (with a 5 per cent average) this climb does seem a whole lot steeper. Not far from the summit there is a gravel sector of around 6km in length, which spices up the adventure of this desert ride.
Doi Inthanon, Thailand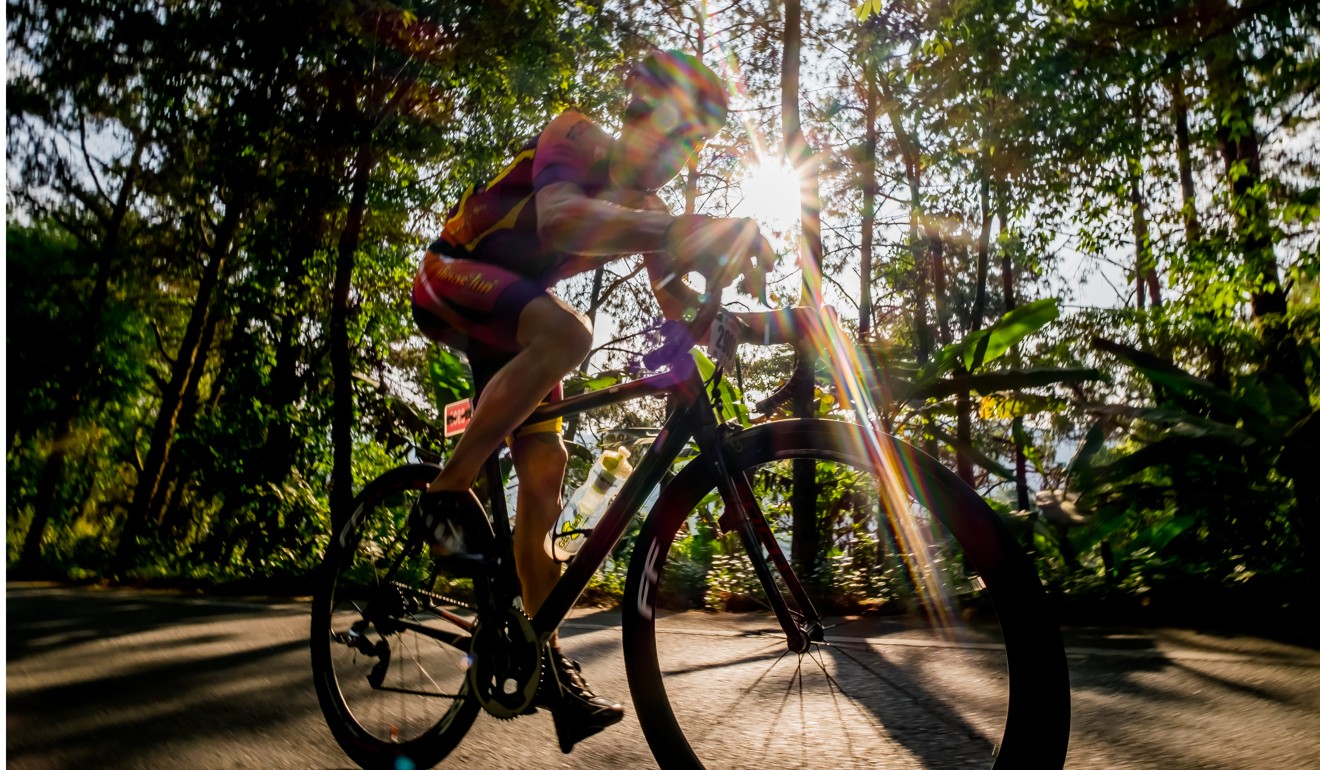 Length: 47.8km
Altitude: 96m to 2,495m
Start: Chom Thong, a 40-minute drive south of Chiang Mai
A nice and steady start doesn't last for long, with several steep pitches during the first half of the climb. As with so many climbs, the best (or worst) is saved for last, in the form of a killer few kilometres at grades touching 24 per cent. These pitches are positively brutal, especially at such a late stage of the ride, and at over 2,000 metres altitude. There is an annual massed start race up this climb that takes place in March (Inthanon Challenge).
Ijen, Indonesia
Length: 31.4km
Altitude: 94m to 1,803m
Start: Banyuwangi, East Java, Indonesia
The climbs in Indonesia are insanely steep and long, and the climb from Banyuwangi to the Ijen volcanic crater must rank as one of the steepest in the world. It ambles along nicely at first, apart from the odd steep sector. This means that the official stats list 5 per cent as the average grade, although the second half of the climb is positively vertical. In many places pitches hit a surreal 51 per cent, which famously forces even the best pro climbers in Asia to their feet when races visit here.
Kasi, Laos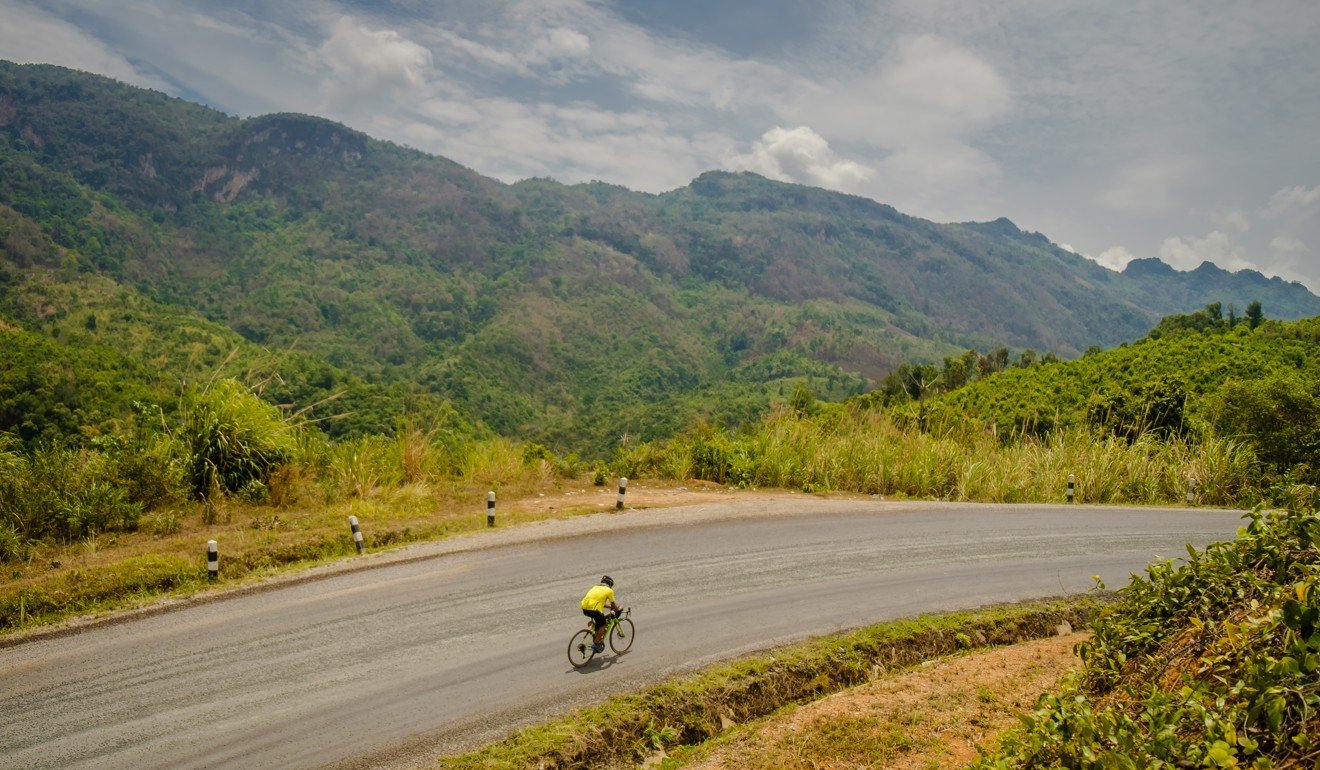 Length: 27.8km
Altitude: 587m to 1,909m
Start: A few clicks along route 4c (from Muang Nan-Kasi) in northern Laos.
Not many people know about or dare to tackle this beast of a nameless climb in northern Laos. Starting just after the turning on to route 4c (1.5 hours drive southwest from Luang Prabang) this is a relentless climb through open and green mountain scenery. The gradient average is just 5 per cent, but that's due to a rolling ridge and a dip before the summit. The steepness hits 15 per cent in many places, and the road surface is heavy, making it a serious struggle for even the fittest of riders.
Kardung La, India
Length: 39km
Altitude: 3,519m to 5,358m
Start: Leh, northern India.
Often claimed as the world's highest "motorable" road, the Kardung La is indeed one high-rise beast of a climb. The traditional ascent side is from Leh, and although it is motorable the road is not sealed, meaning a low-geared mountain or gravel bike is best. There is also a lot of military traffic on the road, thus it's not the solitary slog you might hope for. Gradients are modest (5 per cent average, 9 per cent steepest), although the ever-thinning air makes it one tough cookie.
Wuling Pass, Taiwan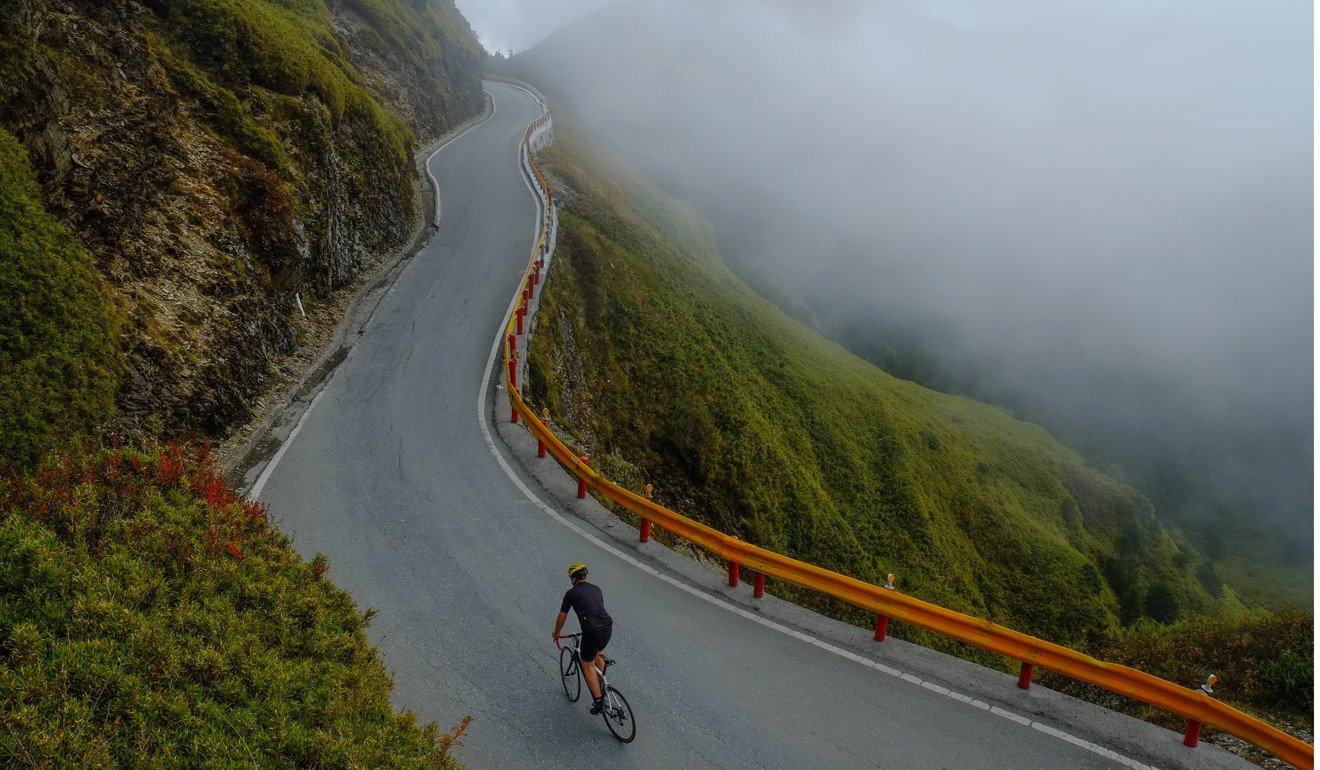 Length: 87km
Altitude: Sea level to 3,275m
Start: North of Hualien, eastern Taiwan.
This spectacular and twisted road climbs around 87km all in, passing through the dramatic Taroko Gorge on its way to the highest road summit in Taiwan. There are some crippling 15 per cent plus gradients towards the end of the ride, making for a venomous sting in the tail. Held annually (at the end of October) is the 103km Taiwan KOM Challenge, which is perhaps the best known of all single day uphill events, and it is also often considered the toughest of all.