Hong Kong climber Yau Ka-chun will engage in a delicate mental balancing act this week when he attempts to qualify for the Olympic Games' newest medal event.
Yau is at the IFSC Combined World Championships in Hachioji, Japan, this week, hoping to become one of the first 14 climbers to form the eventual field of 40 – 20 men and 20 women – to earn their spots for the tournament at Tokyo 2020.
Olympic administrators have decided on a demanding format for sport climbing's debut. There are three main disciplines of sport climbing – bouldering, lead and speed – and while many take part in more than one, it is unusual for climbers to be well versed in all three. In Tokyo, the competition will be a combined event.
"The key for me is to stay focused on the climbing rather than the results," the 26-year-old said. "A balance between being relaxed and competitive, because while a strong will to win is necessary, being too competitive can affect my direction of focus."
In particular, boulderers and lead climbers are unlikely to have tried much speed climbing.
"Before the Olympics announced the format, I actually never really trained specifically for speed, but after setting my goal as the Olympics, I integrated speed training to my routine," Yau said.
Despite only recently taking up the third discipline, Yau is Hong Kong speed climbing champion, adding to his trophies for Asia Cup bouldering champion and Hong Kong lead climbing champion.
"I find the addition of speed testing and good for fostering well-rounded climbers because speed is a major aspect of rock climbing and should be taken into account for competitions," he said.
Yau is sponsored by commercial real estate firm Jones Lang LaSalle (JLL). JLL worked with global digital marketing company Dentsu Aegis Network's experiential agency MKTG and digital agency Isobar to develop a new technology to help the climber develop his speed skills. Yau wears a suit that monitors his movements and produces a CGI video to give him an accurate idea of his climbing movements for analysis.
"The tracking abilities helped my coaches and I find minor flaws in my climbing to improve," he said.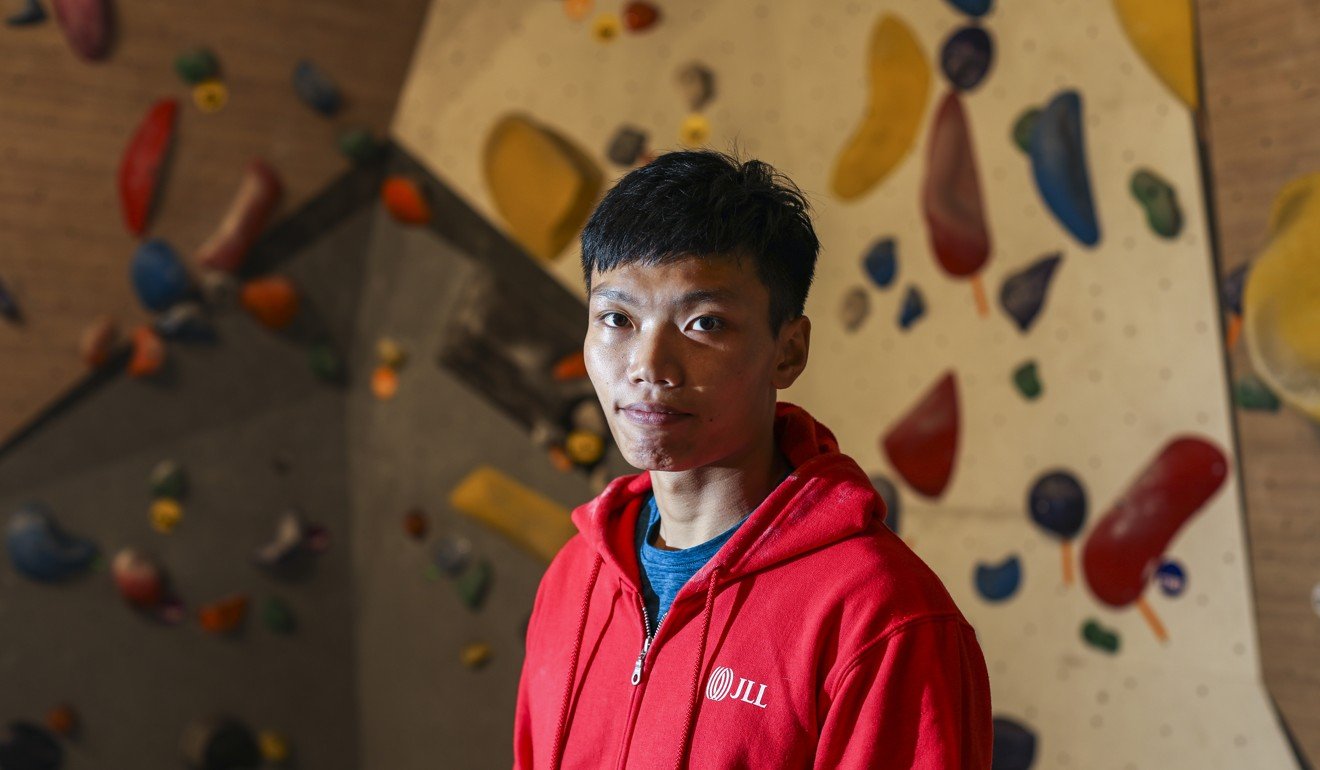 "After going over the recordings, I found out there was a quite significant distance between my body and the wall when I climbed, which I was able to fix. My time improved from 7.6 seconds before gaining access to the suit, to 7.1 seconds."
The first chance to nail down a spot for the Olympics has attracted some of the biggest names in climbing to this week's tournament.
"I have already been to many competitions where there are big climbers, so it shouldn't be that much of a difference, and I will still focus on my own performance," Yau said.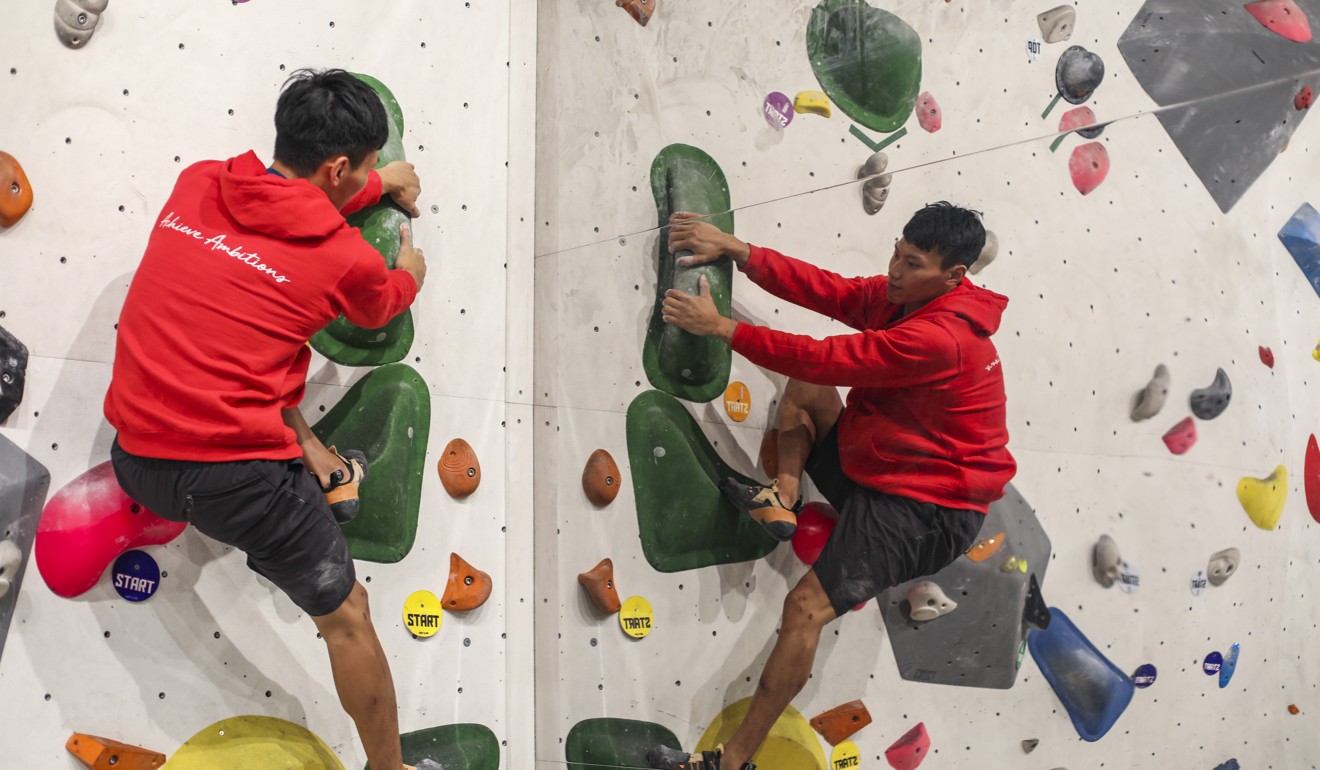 "I have learned breathing exercises and how to prepare for games on the physiological side from some talks. The most important thing still is to be well prepared."
The big names will make qualifying this week a huge challenge for Yau. He is conscious that the odds are stacked against him, so is also focused on the Asian Continental Championship in the spring of 2020, where the winner will earn one of the last 10 spots, five per gender, in Tokyo.
Yau grew up in a single-parent household with two siblings. It was not until he was 14 that a social worker encouraged him to take part in climbing. He took to it like a duck to water.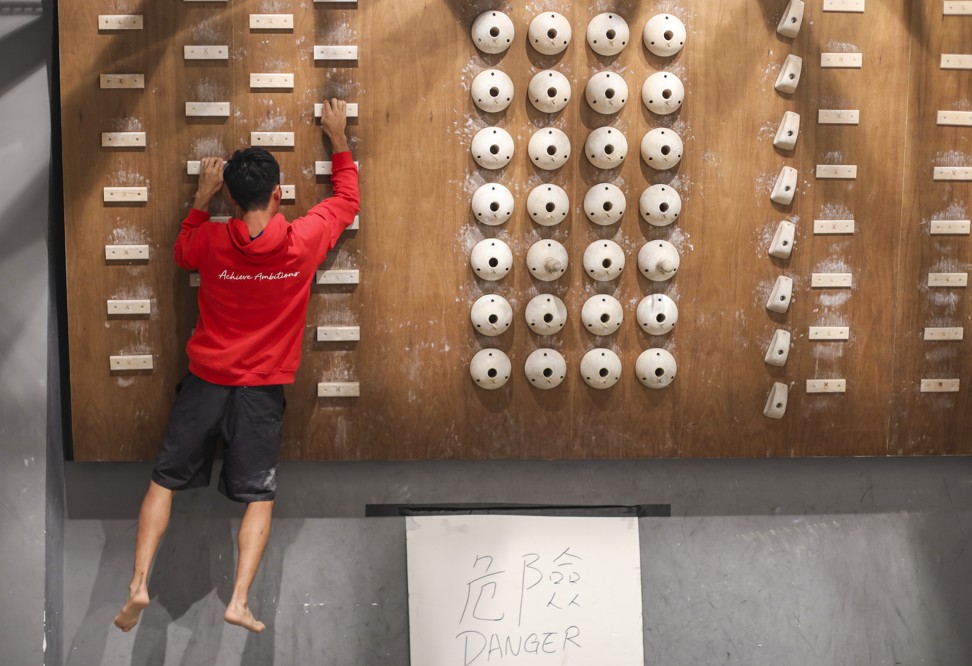 "When I went to Singapore for the Asia youth championships, I got third place, and as the people around me saw my talent, I knew it was something I wanted to pursue," he said.
"I find climbing so enjoyable because there is a different path every climb," Yau said. "When I reach a difficult section, I might not succeed the first time, but through trial and failure, the satisfaction of completing a wall keeps me attached to this sport."