China's top free solo climber forgets fear when he is focused on a ropeless climb. He has his own intrinsic reasons for taking part in the dangerous sport, and has even avoided the recent hype around soloing. In fact, just as it hits the big screens, he is turning his focus elsewhere.
"I have not watched Free Solo," said Huang Zhouwen, China's best free solo climber, when asked about Oscar-winning documentary about American free solo climber Alex Honnold. "I have been really busy with my work," he said, with a laugh.
Free soloing – rock climbing without any safety equipment – is extremely dangerous but is popular among elite climbers in the West. In China, however, despite rock climbing's rapid growth, free soloing is an extreme rarity.
The first documented free solo in China was in 2002, when Chen Hui soloed a long route in Baihe gorge, near Beijing. But nobody in China has climbed harder routes without a rope than Huang Zhouwen.
His hardest free solo was a 5.13a-graded route called Thrill Team in Getu, Guizhou province. 5.13 difficulty level is regarded as a benchmark for rock climbing excellence, a level every serious climber aspires to reach, with a rope for safety.
Huang, 35, started climbing at 20 years of age as a university student in Chengdu and it was not until 2012 that he free soloed his first route – a classic 200m long Qishi Niandai, also in Baihe.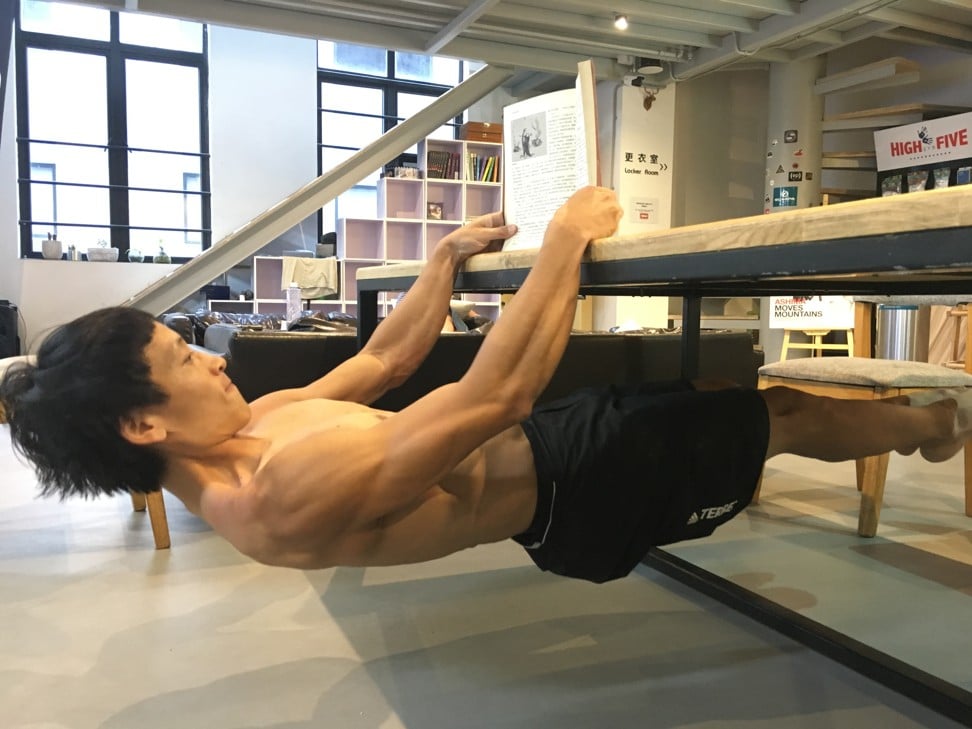 "After I soloed it, I immediately I thought – this route is long, but not technically difficult," said Huang, and so he started soloing harder and harder routes.
"I have a childhood friend, he is doing very well financially now," said Huang, justifying his choice to solo. "One day, when we drove back to his place, he stopped the car, switched off the engine, lit up a cigarette: and said – 10 minutes, please.
"He said: there are 24 hours in a day – I go to work, I am a boss – I work hard; then I come home – I am a husband, father and son. But for these 10 minutes – I belong to myself – this time is mine and only mine. Only for these 10 minutes I am me."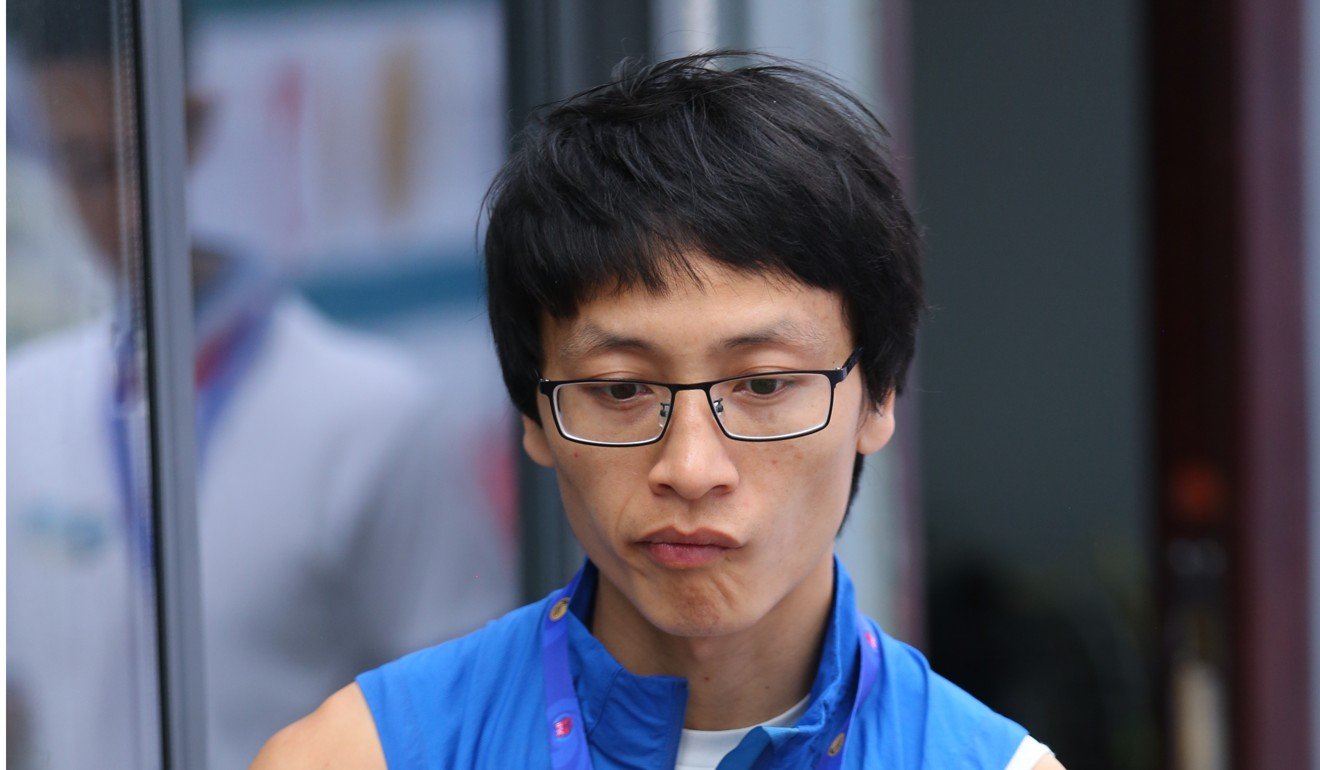 "Solos are not long, they last only a few minutes, but these few minutes belong to me only, and only during these few minutes I am really me," said Huang.
Other climbers began to accuse Huang of compensating for poor competition performances by soloing for sponsors.
"I thought – you really don't get why I am soloing."
Huang only chooses "classic, beautiful routes … if a route was not attractive, it was not worth soloing for me."
"I am an athlete, so the difficulty level of a route must be high – only then the solo feels like a real thing."
He has never kept count of his solos. On social media platform Youku, you can find videos of his major soloing achievements – difficult, classic routes such as Da Fei Ji (5.11d), The Fenix (5.12c), and Thrill Team (5.13a). He never got to solo his aim, an elite grade 5.14a route called China Climb in Yangshuo.
He does not discuss it with his family.
"Cannot tell you [what they think], because I never asked them. Yes, my family knew, but I never really talked about it with them," he said.
"Perhaps [I solo] because, since I was little, I have been independent in mind and action, I wanted to do unique things. Everyone's unique things are different – I just happened to think of soloing," Huang said.
Soloing requires immense mental control.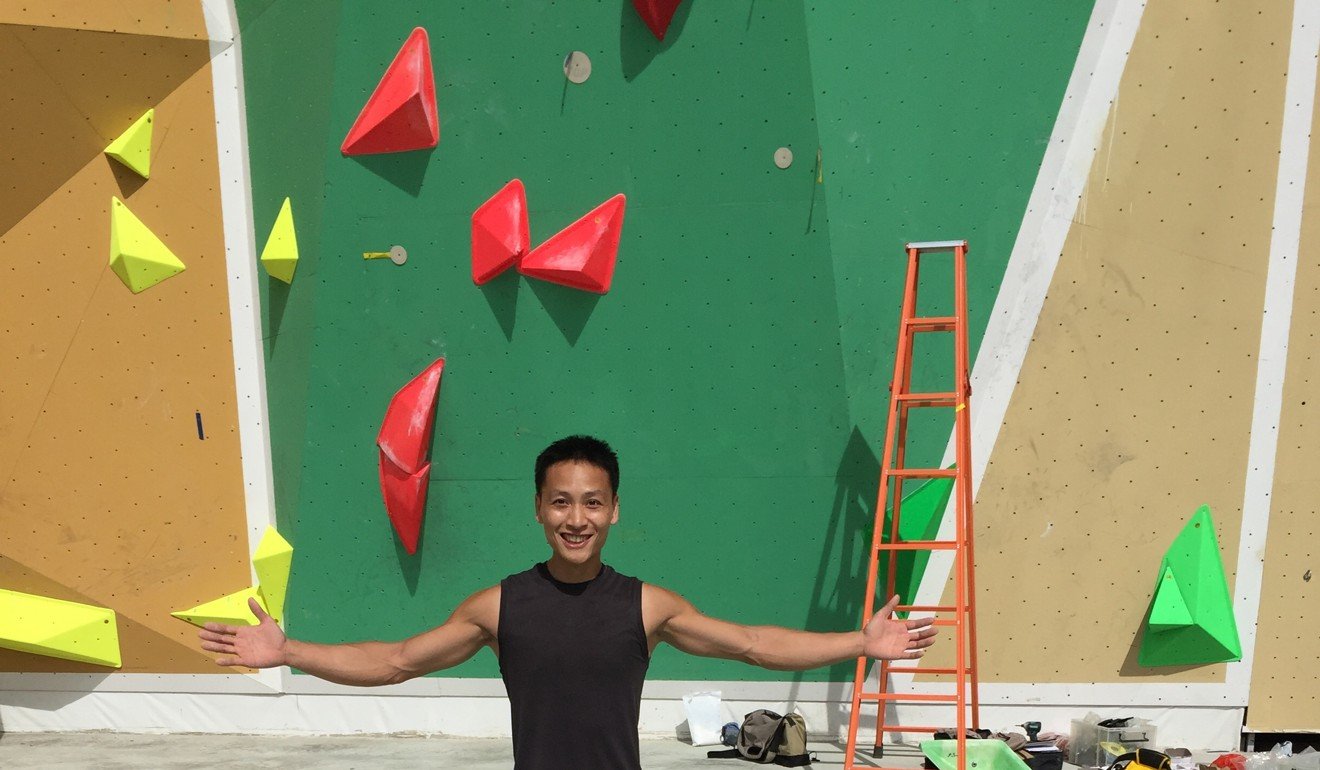 "Focus. When you are focused, you forget fear," said Huang.
It was rumoured he had been kicked out of Chinese national climbing team – he represented China in two climbing World Cups in 2012 and 2013 – for his soloing.
"This is absolutely not true," he laughed. "I had stopped soloing two years before I became a member of the national team."
"My interest turned to other things – improving my training, becoming a better competition climber, rather than just being a free soloist."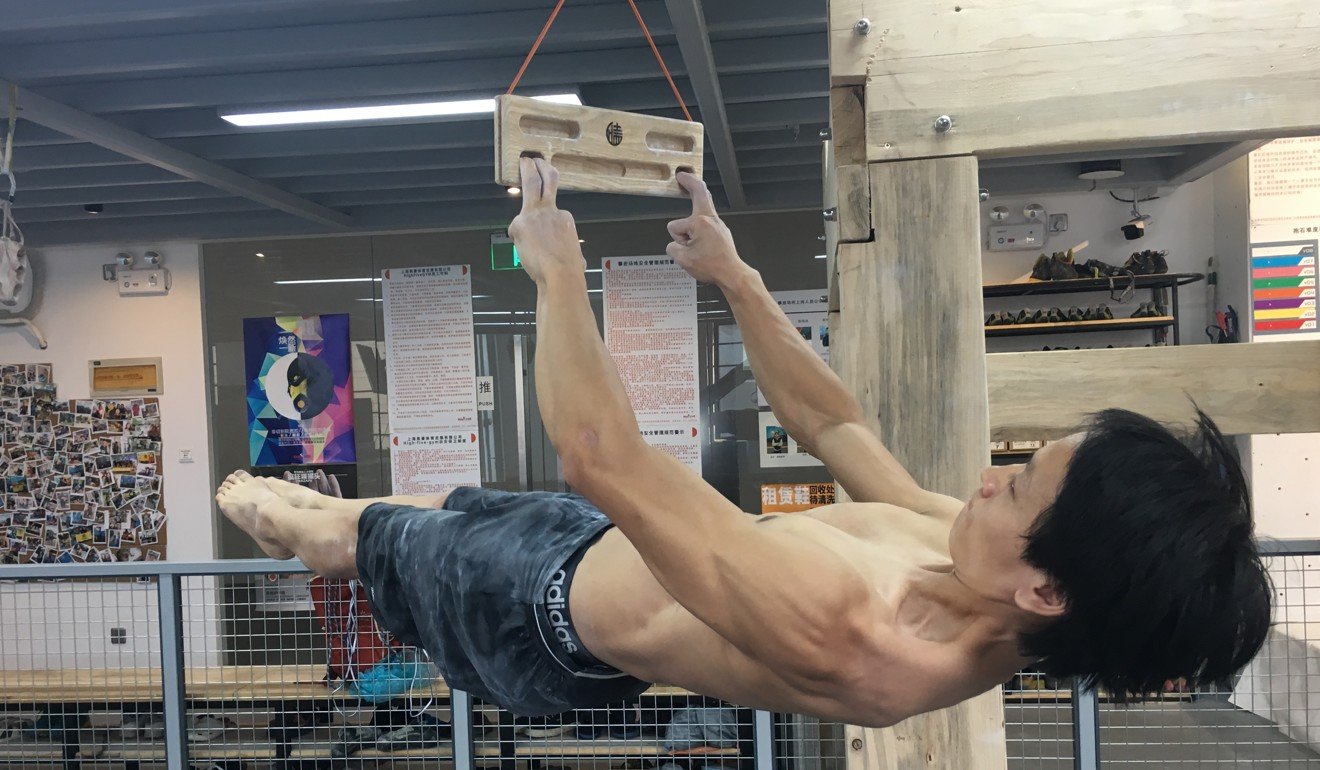 Huang now works as a professional route setter, creating climbing routes of varying styles and difficulty levels, in climbing gyms across China and also designs and sells indoor climbing holds.
"I set routes at the 2016 Climbing World Cup in China," he said with pride. Most of his time is spent on the road, travelling the length of China from gym to gym, competition to competition. Indoor climbing is booming in China, and Huang's expertise is much in demand. Indoor sport climbing has even made it into the Tokyo 2020 Olympics.
He was not originally planning to make a living from climbing. After graduation Huang started on a lucrative career path as a software engineer but lasted only six months: "It was a torture, a waste of your life. One day of this work felt like a month."
He has no plans to start soloing again. "I am not married, I don't have children," he said. "I have a girlfriend, she does not climb much, but she supports me fully".
He sounds content – his whole life, not just 10 minutes per day, belongs to him.