Two incredibly fast, but contrasting trimarans are racing head-to-head in the South China Sea, and while they will be hoping to get the edge over their competitors, they have the call of the sea in common.
Two yachts set off on Wednesday and and seven on Thursday, depending on their expected arrival time, from Victoria Harbour in the Royal Hong Kong Yacht Club Hong Kong to Nha Trang Rally, with the trimarans MOD Maserati and SHK Scallywag FUKU likely to be fighting for first place. The race was originally called the Hong Kong to Vietnam race, but the course was changed at the last minute so the name was altered to protect the integrity of the original records.
Giovanni Soldini, captain of Maserati, had just returned from the TransPac (trans-Pacific race) but was excited to get to sea again.
"I love it. I spend my whole life offshore sailing," the Italian said. "I enjoy the independence, and auto-efficiency. You need to fix everything, find your own way, it feels like a great accomplishment. In the crew, you have friends and you can share emotions"
David Witt, captain of Scallywag, echoed Soldini.
"There's no one who can help us. We're on our own devices until we get there and that's one of the good things about the sport," he said.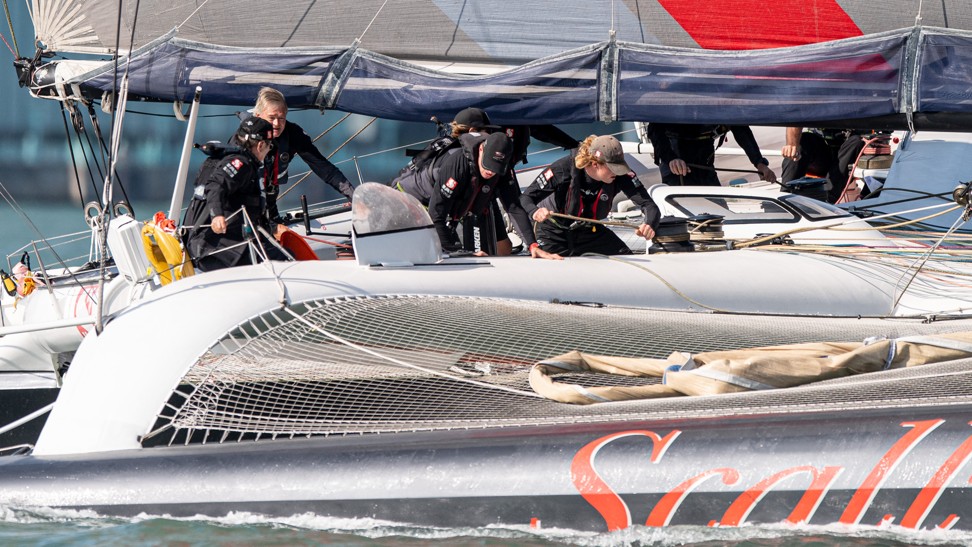 Witt remembers being just three or four years old and sailing off a jetty in Sydney, while his parents still onshore.
"I just thought 'this is so good'," he said. "I could make my own decisions, no one could tell me what to do, and that was the first thing that excited me about the sport. That hasn't changed. We get out here [the harbour] and we turn right, then it's down to us."
Both boats are capable of flying at over 40 knots. Maserati is heavier, and has foils, which are special daggerboards capable of lifting the hull off the surface of the water to gain more speed.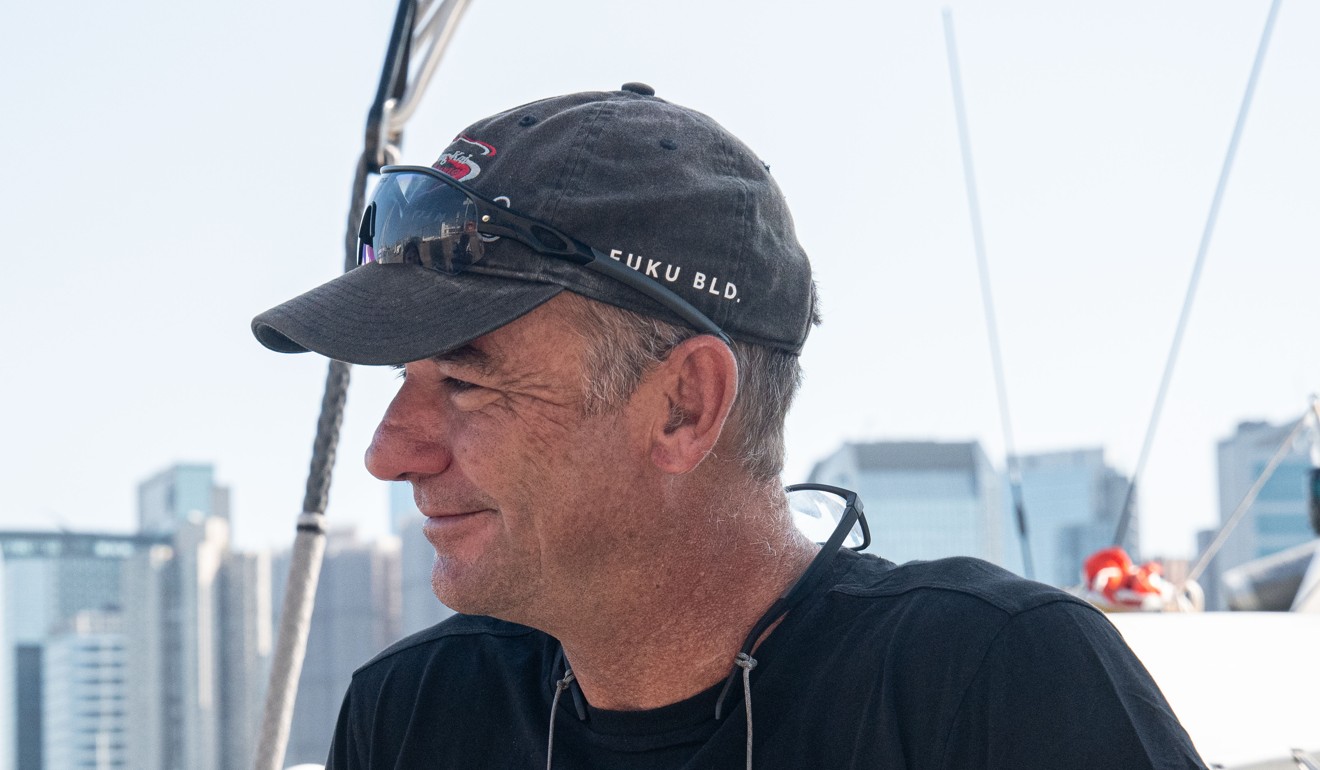 The Hong Kong to Nha Trang race typically has a following wind, with swells helping propel the competitors in the right direction. It makes for fast sailing, but the conditions this year seem set for particularly speedy travel. Witt holds the record at just over 42 hours for the original Hong Kong to Vietnam course, but thinks 24 hours is possible this year.
"The designers will tell us that they [Maserati] will beat us, but the designers haven't designed [for] the South China Sea [and its] three-metre, very short swells," Witt said.
This is Soldini's first time in the Hong Kong to Nha Trang race. He admits knowing the area, and how the wind plays in certain parts of it, is an advantage, but he is excited to test himself and his crew against another fast boat like Scallywag.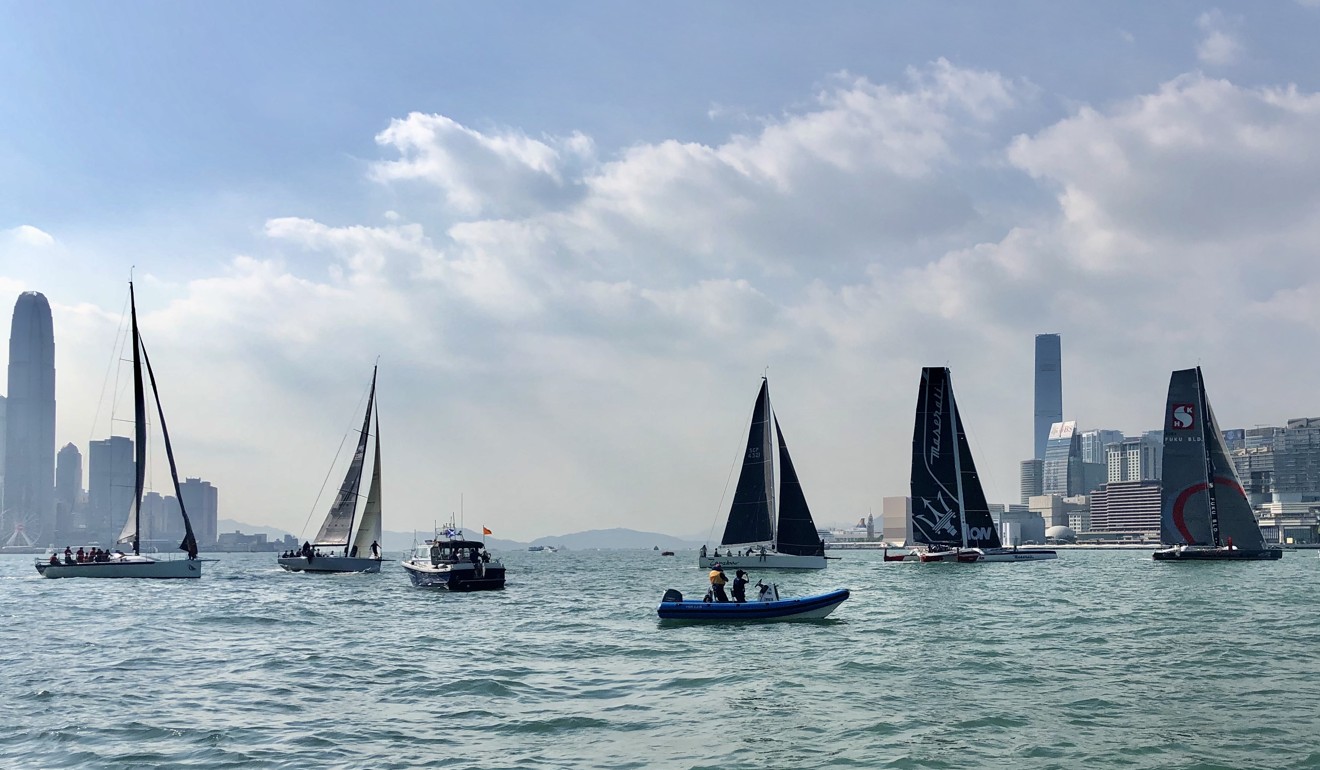 "Racing against them is better, it's much more fun," he said. "[Scallywag is] very light compared to us, very powerful and very wide, but I'm sure it will be very fun. It's just a different kind of boat. In certain conditions we are faster, in certain conditions they are faster. There will be a lot of wind, great speed and great adventures."
Witt has sailed all over the world, including around it as part of the Volvo Ocean Race. But for him, few events match the racing to Vietnam. That's why he is so surprised to see so few boats enter. Hong Kong is relatively isolated geographically in the sailing world, which makes it hard for sailors to get their boats here, but he still hopes the word will get out.
"This is the best offshore race in the world," he said. "It's downwind, it's warm, you leave Victoria Harbour, you finish in Nha Trang, what more do you want? This is as good as it gets."