The World Rowing Coastal Championships (WRCC) being held in Hong Kong this weekend represent a remarkable tribute to efforts to develop the sport in the city.
Hundreds of rowers from around the globe will take to the waters of Victoria Harbour in a variety of races for men and women, including single sculls, pairs and fours, as the event, sponsored by Dah Sing Bank, is held in Hong Kong for the first time.
Long-time Hongkonger Rob Wilson, now retired after a career in the insurance industry, helped found the Hong Kong Amateur Rowing Association (now the China Hong Kong Rowing Association (CHKRA) in 1978.
"At that time, there were only 25 rowers in Hong Kong and all of them were expats at the Royal Hong Kong Yacht Club [RHKYC]," he said. Membership of the private club in the 1970s and '80s was beyond the reach of most people. "We wanted to make rowing available to the general population, which we couldn't do if you had to become a member of the RHKYC."
The RHKYC has since introduced development courses for the general public.
Many scoffed at Wilson and his team, telling them Hongkongers would not be interested in rowing "because sport was then, and is now, very underdeveloped in Hong Kong. Participation level is extremely low," he said.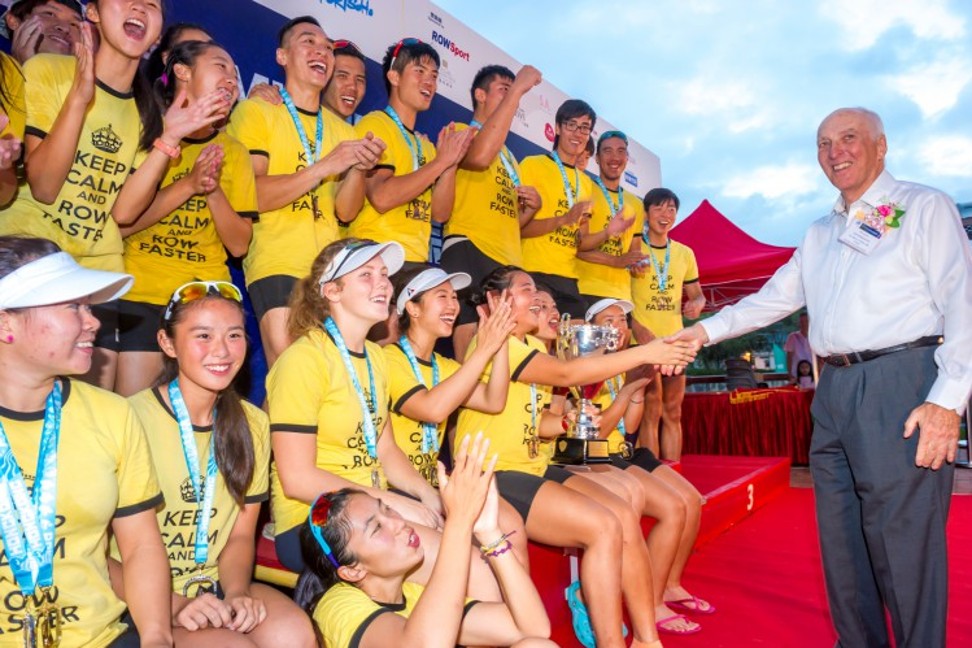 Slowly, Wilson began to prove the naysayers wrong. There was no watershed moment, but steadily more and more people turned to rowing. The organisers faced a number of challenges. In particular, waterfront property is so hard to come by in Hong Kong that there was nowhere for clubs to store their boats. So Wilson decided it was best to spread the responsibility to obtaining and maintaining boat houses not between clubs, but between areas that schools, universities and clubs could all share.
"We had no money and no boats. We wrote a development plan that proposed the [building] of district rowing centres," Wilson said. "We sent it to everyone, from government downwards. We got the impression we were the first sports club in Hong Kong to write a development plan, whereas every other sport was just thinking about managing what was already there. But we didn't have anything already there, so we had to think about growing."
Eventually, river rowing became an established sport, but it wasn't until the early 2000s that Wilson turned his attention to coastal rowing. In 2003, after he wrote a proposal to the RHKYC, the club bought the first coastal boats, which tend to be a bit wider than river boats to deal with the waves and swells common on the sea.
"Hong Kong is a very suitable place for coastal rowing – it has all this water, these islands, these beaches, it would be great to explore," Wilson said.
Wilson sees the WRCC as the latest milestone in the sport: "I think it's fantastic that we're having this event in Hong Kong. It was ambitious to bid for it."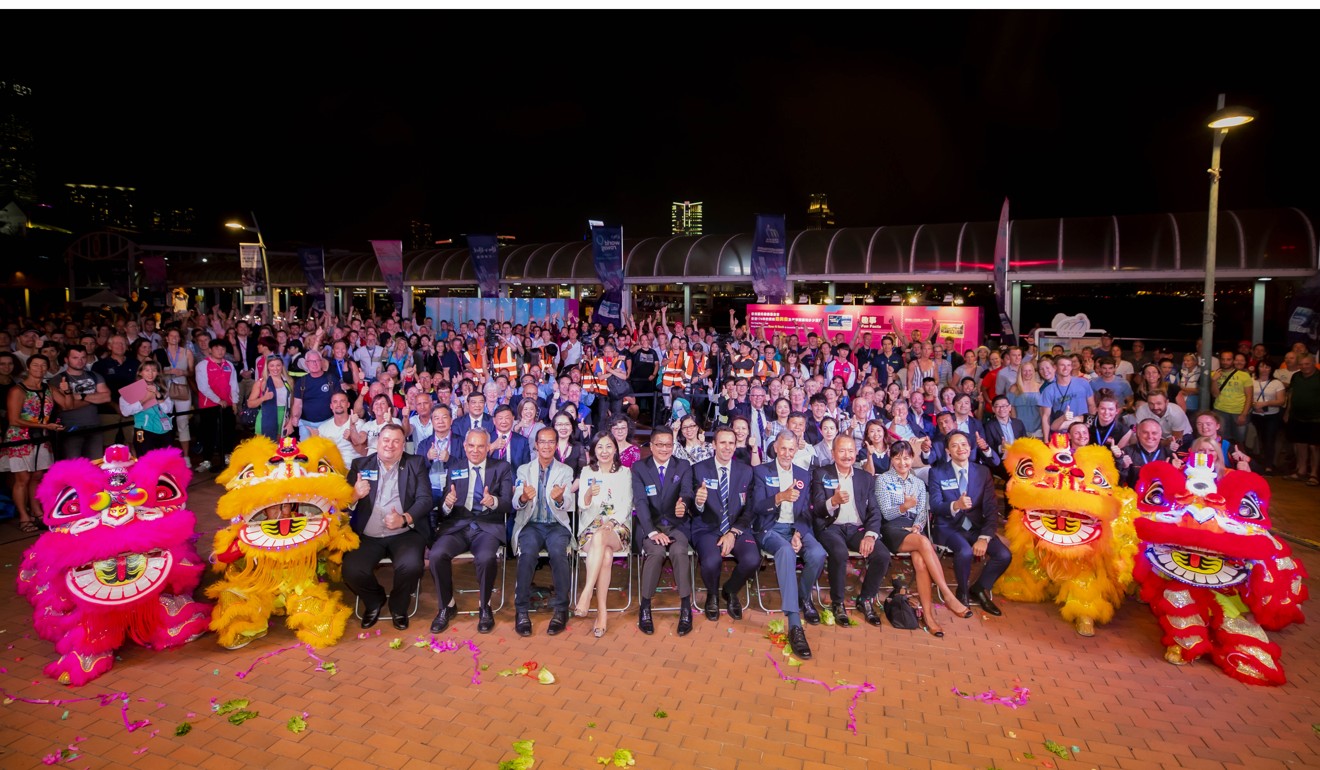 He wants to use the championships as a springboard to get more people into rowing. There is already the annual Around The Island Race (ATIR), where rowers and outriggers paddle over 40km around Hong Kong.
"We want to build it up and make it a major international event," he said.
"We want it to be like the Monaco Grand Prix of F1," Wilson said. "It has the potential to be something every serious coastal rower in the world does at least once. We hope this will kick-start the growth of ATIR. Until recently, it only involved Hong Kong racers, but gradually overseas rowers began to hear about it and come. This year we hope a huge amount will be here."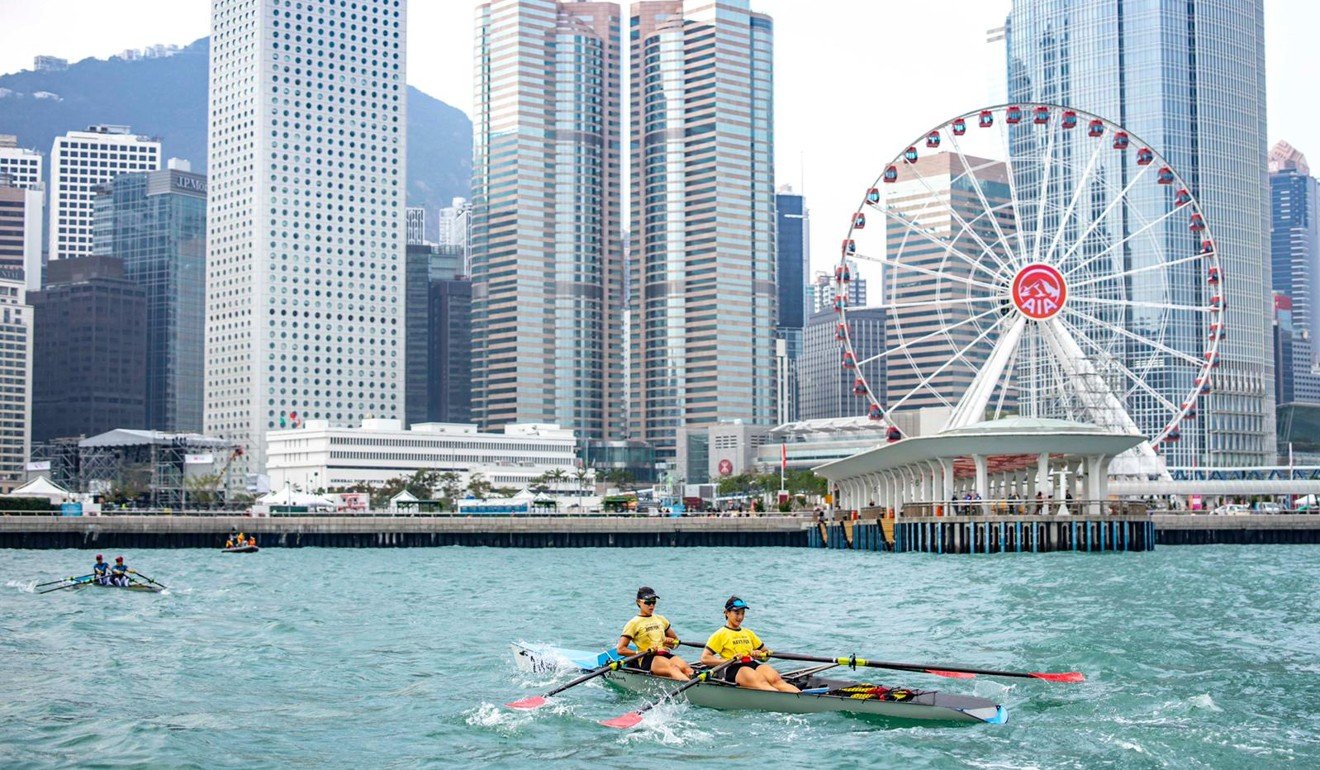 However, there are more barriers to the growth of rowing. Wilson laments the government's attitude towards sport. He has sent a detailed document to the government, and even had one-on-one meetings with Carrie Lam.
In Wilson's opinion, the problem with sport in Hong Kong is all the facilities are run by the Leisure and Cultural Services Department (LCSD) instead of local clubs. As a result, they have no incentive to do anything but maintain the infrastructure.
"You come, you pay, you go out," Wilson said. "That's not much good for sport. The public sports facilities don't belong to clubs, so there's not strengthening of the governing body by increased membership."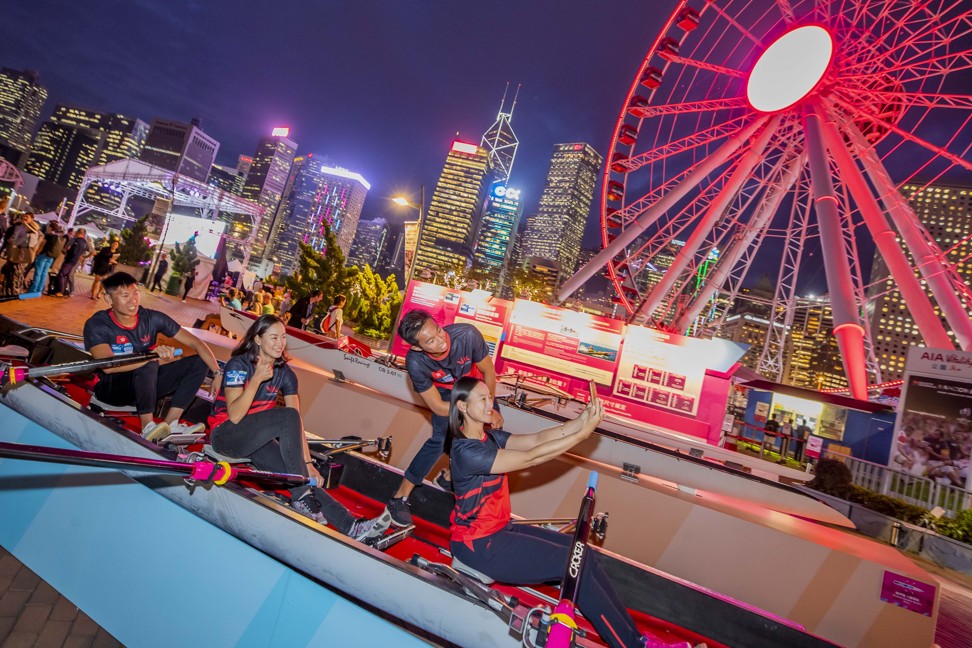 The money that could be used to grow sport is pumped into the Hong Kong Sports Institute, Wilson said. The top-down approach means they have excellent facilities for the elites, but a tiny pool of athletes coming through to use them.
"I see young men and women on the MTR and I think 'you could be an international rower' or 'you could be an international rugby player', but they just aren't involved in sport," he said.
Wilson compared Hong Kong with Denmark, an equally small territory. Since Hong Kong first competed in the Summer Olympics in 1952, Hong Kong has won three medals. Denmark has won more than 100.
Wilson believes rowing and other water sports may be Hong Kong's avenue to competing at an elite level.
"What the government has said about the harbour, it's mainly about people looking at the harbour," Wilson said. "But it's a huge resource, a recreational resource. All the water in the Hong Kong area is a huge recreational resource which is comparatively under utilised even while Hong Kong has a shortage of sports facilities for all sports, because land is in such short supply."
Well, this weekend, it will not be under utilised as Hong Kong ticks off a momentous chapter in the growth of rowing, which all started with Wilson.