Haute Route, the world's premier multi-day amateur cycling race organiser, finished its first event in China – the three-day Haute Route Qingcheng – on Sunday October 27 in Dujiangyan, near Chengdu.
High-end amateur cycling events had previously been absent from the Chinese market, and the Chinese cycling community had been eager to test Haute Route's services and race experience, especially considering its high price tag.
Equally, the pressure was on local authorities and Haute Route to deliver an event that could balance the demands of veteran foreign riders and the less-experienced Chinese athletes.
Haute Route Qingcheng attracted 110 male and 16 female amateur riders from 21 countries, with majority being mainland Chinese. Five Hongkongers were also among the finishers.
The racecourse took riders across the steep, verdant valleys of Wenchuan County, which was in the epicentre of the 2008 Sichuan Earthquake – now Haute Route Qingcheng is part of the region's economic rejuvenation. The first-day stage was 82km, the second day 132km with a 24km time trial on the final day.
Haute Route offers amateur riders an experience normally reserved for professionals – a lead car, media and photographers on motorcycles and mechanical support vehicles and an individual time trial.
The amateur cycling scene is very young in China and riders were "a very mixed bag of ability", according to one foreign finisher, but only one podium finisher was non-Chinese.
In the male category Shanghai's Wu Yunfei (six hours, 31 minutes and 17 seconds) finished two minutes ahead of compatriot Shao Junqi with UK's Tim Proctor. In the female category Liu Qianruo (7:44:13) beat Wu Yinxiao and Ye Jinghan.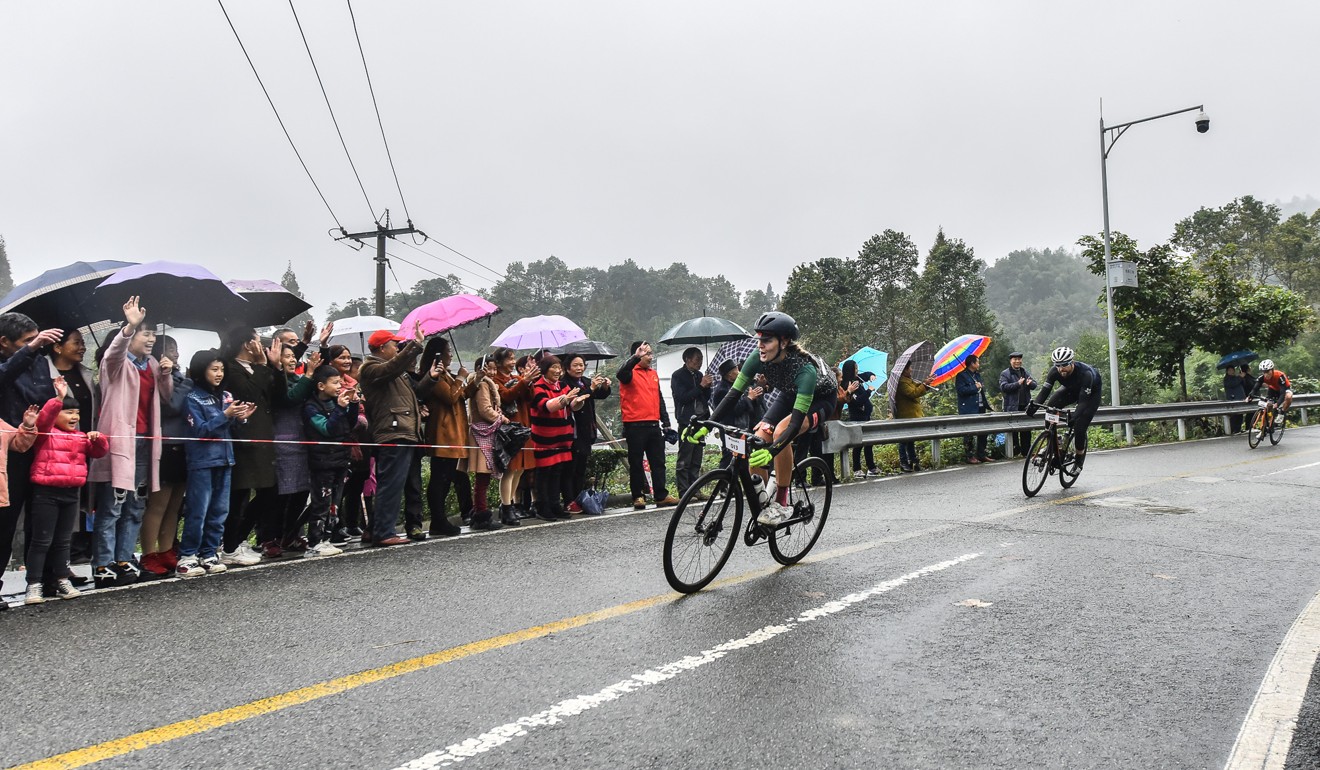 All Chinese riders commented on the difference between Haute Route and Chinese multi-day events. "I enjoyed it a lot … race organisation was very good and it was very different and harder than any other multi-day event in China. Races in China are always held on wide, flat motorways, but the road here is narrow with many turns and climbs, technical," said race finisher Liu Suwei, a stalwart of Beijing cycling and racing scene.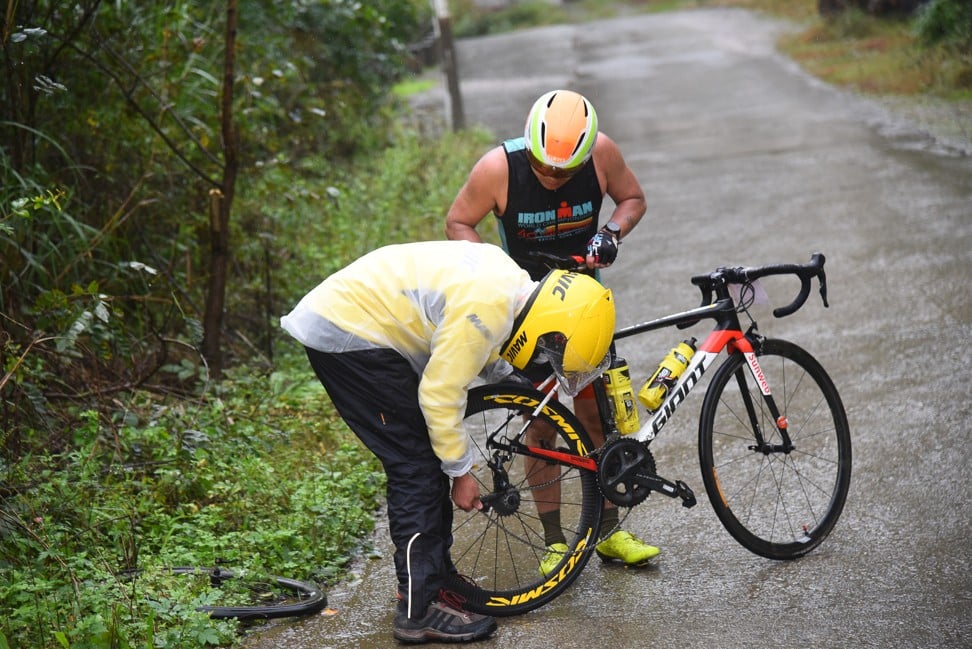 Female winner Liu Qianruo, a Chengdu rider with an MBA from a UK university, was new to the multiway format: "I really liked the organisation. Here everyone [riders] worked together, I never experienced teamwork in a race before. The downhills were very hard, I was a little scared and actually braked with my foot at one point."
The race was not without growing pains as the Chinese organising partner of Haute Route and the local authorities had to learn from scratch. "These were the three most stressful hours of my life," laughed Beth Hodge, the company's strategic development manager for Asia-Pacific, after making last-minute corrections to marshal positions and race signs during stage one.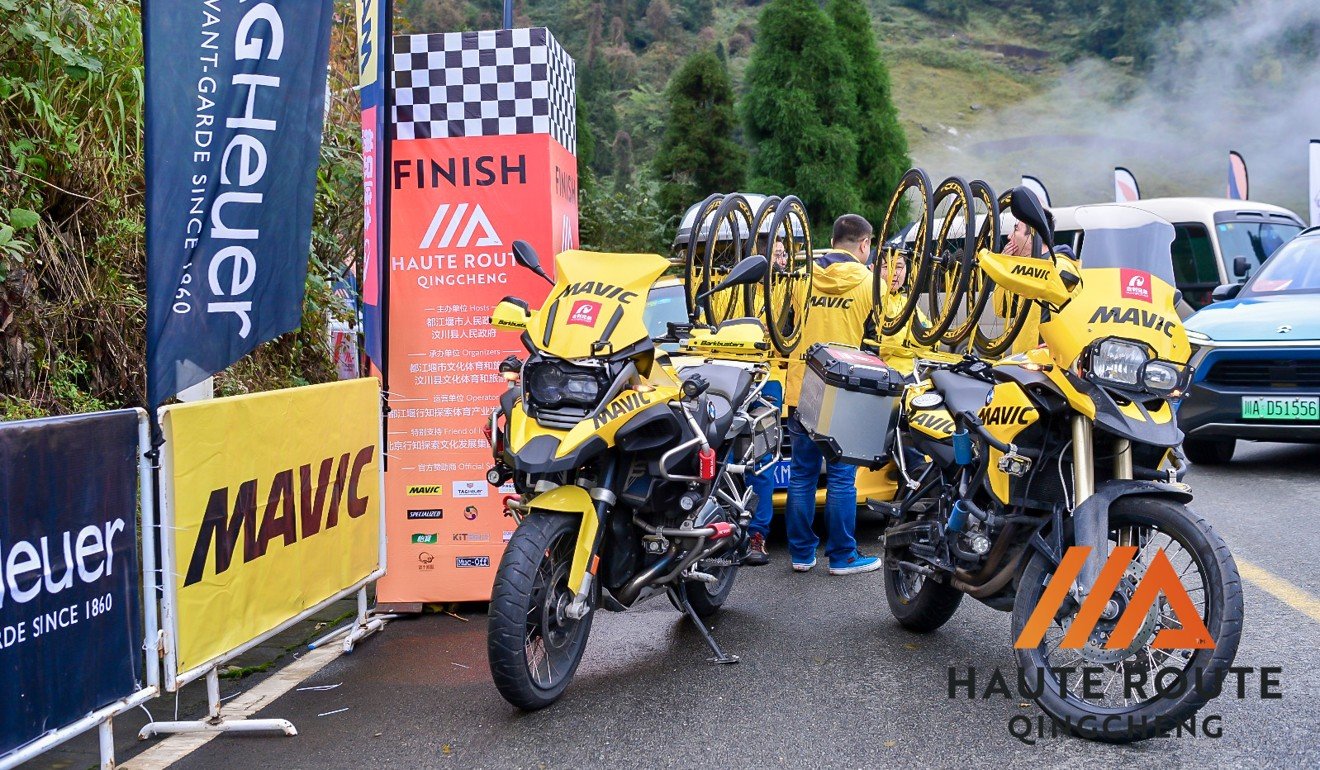 Long-term Hong Kong resident, American Michael McComb, said: "I signed up immediately when I heard about it, and this part of China did not disappoint."
Haute Route events offer no prize money, whereas Chinese amateur races often put up large sums to lure competitors. The male winner, former semi-professional rider Wu Yunfei, said: "I liked it very much that here, other riders, even though they have good level and good skills, do not put you in danger to reach their goal [prize money] … this race is not about rivalry but about helping each other."
The next instalment of Haute Route is in Oman in March.