The small town of Roth in Bavaria, Germany, prides itself on hosting the world's biggest triathlon event, Challenge Roth, where 3,500 individuals and 650 relay teams, 7,000 volunteers and 300,000 spectators come together once a year. Challenge Roth was launched by a small family business that has grown over the past 40 years to a series of triathlons with 40 annual events in 26 countries. It is called Challenge Family and in October 2019, it held its first event in China's Anhui province, over the full distance – 3.8km swim, 180km bicycle ride and a marathon (42km) run. It is one of the hardest one-day events in sport.
Why China?
Challenge Family already has a presence in the Asia-Pacific region, with races in Malaysia, Korea, Vietnam, Taiwan and Thailand, among others, "so moving into mainland China felt like a natural step for us", says chief executive of Challenge Family Zibi Szlufcik. He said there is an ever-growing demand for races in China, a country that has seen a rise (though not an explosion) in triathlons in recent years. Earlier this year, Susan Bian, a Chinese former swimmer who founded the Shanghai Elite Triathlon Club told the magazine Triathlete that athletes never used to be a common thing in China.
"Athletes were not fully respected in society" and "there wasn't a huge middle-class with disposable income to spend on things like triathlon, and there was a cultural perception about wasting time on sports. But now it's changing," she said.
Challenge Family's race director for the Asia-Pacific region, Kent Wong, said it was important for the company to show what China really is about. Many foreign athletes had misconceptions about China.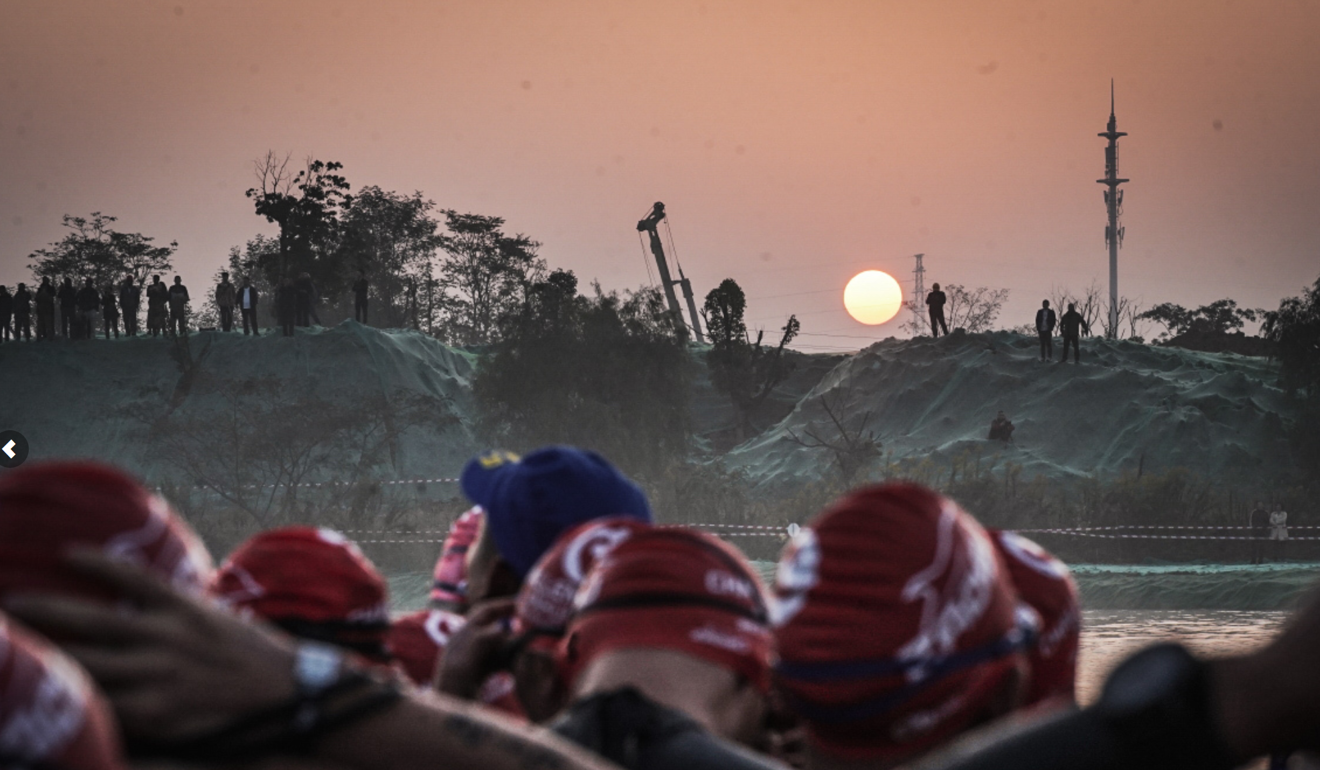 "That it was dirty and polluted, for example," said Wong. "But China has changed so much over the last decade and we were convinced that China – and Anhui province would blow participants away".
From dream to reality – step by step
The organisation of a full-distance triathlon does not happen overnight. In fact, it took Challenge Family two years of close collaboration with local partners and planning to get ready for race day.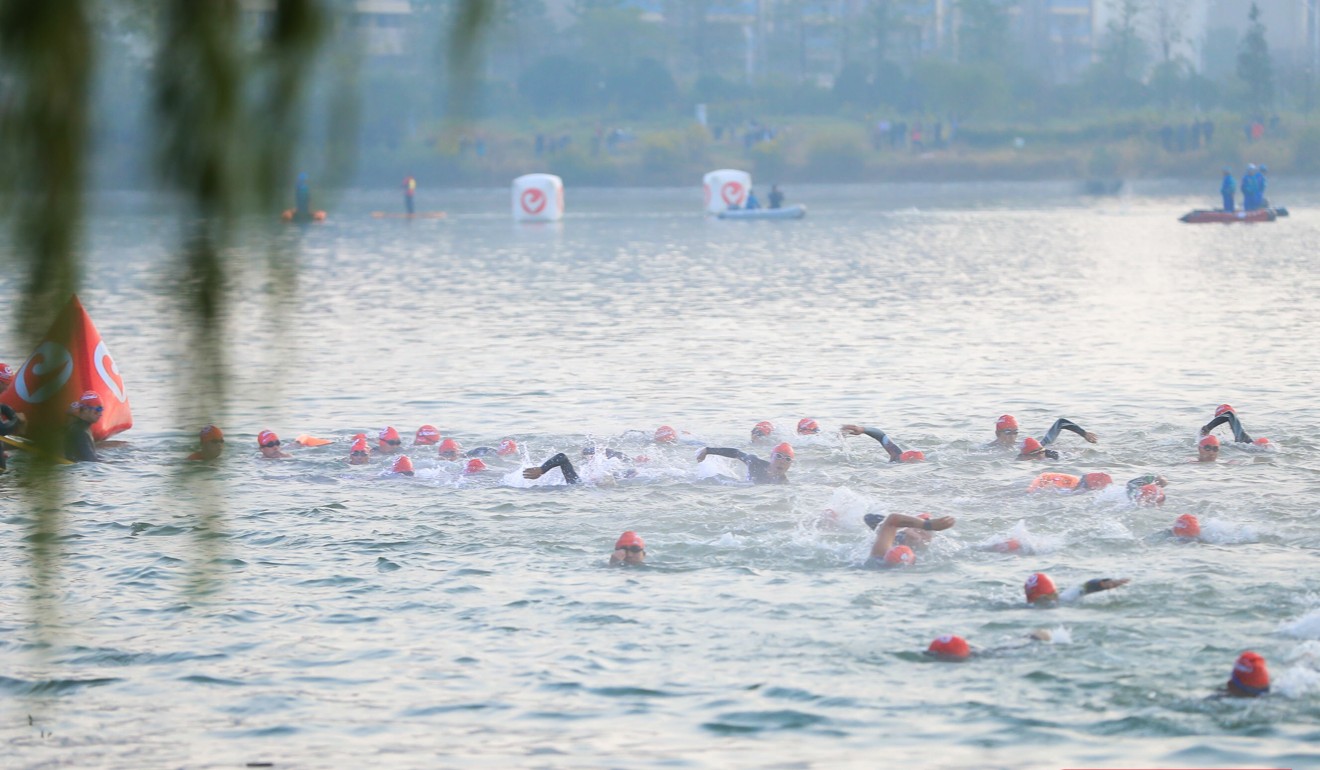 "The layout of the course is one of the most important things," said Wong. They factor in safety, sustainability and spectators' views.
Several locations in China's mid-eastern province of Anhui were proposed, but for a number of reasons, the city of Guangde seemed to fit the bill.
"When we first checked out the area, we saw that the roads were clean, the people were very friendly, the water quality was high and pollution was virtually non-existent," said Wong.
Bumps on the road
Wong arrived in Guangde one and a half months before Challenge Anhui 2019 to oversee the organisation. He first focused on the bike course. The course consisted of four laps of 45km and because of the risk of accidents at high speed, the team had to repair a number of holes in the road and remove a total of 200 speed bumps. They also had to warn local residents about the danger of crossing the road during the race – and make sure they kept their dogs, chickens and livestock away from the course.
Next came the swim course. The river of Wu Liang Xi runs through the city of Guangde and Wong became worried when he noticed there were areas with muddy water and that debris was scattered on the river bank. The local government monitored the water quality thoroughly during the six weeks leading up to the event and water levels were stabilised and the river bank cleaned up in time for the big day.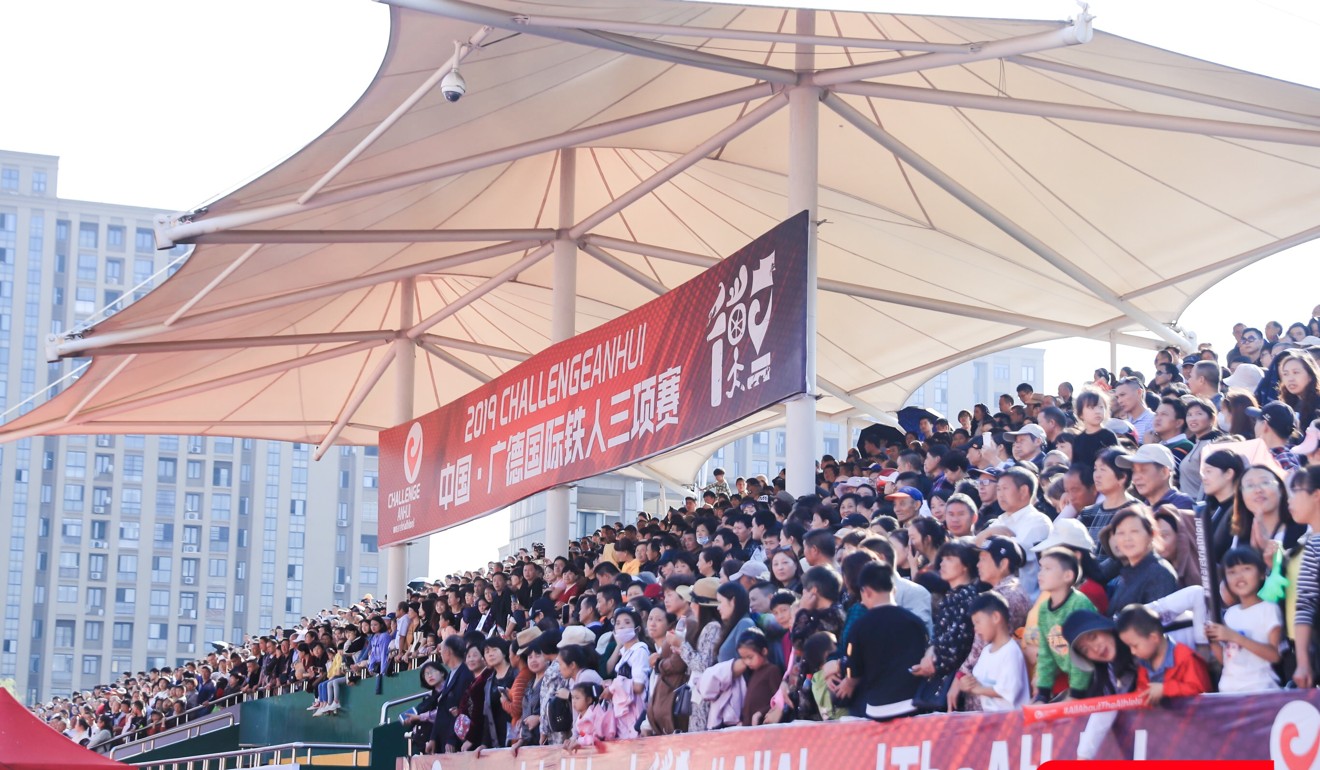 Race day
Challenge Family's inaugural race in China kicked off at 6am on October 19 when the professional athletes, nine male and four female, got into Wu Liang Xi River – followed by 1,200 amateur athletes (between the half distance, full distance and relay). The swim had a so-called deepwater start where participants have to jump into the water, then wait for the start.
Despite obligatory briefings for athletes, the deepwater start caused some nervousness among athletes and some were reluctant to get into the river the obligatory five minutes before the start, afraid of wasting energy by having to tread water. But the starter gun went off and Challenge Family, local partners, 2,000 police and traffic control officers and 1,000 volunteers pulled off a successful inaugural Challenge Anhui. A roaring audience of roughly 30,000 people cheered along the way and welcomed athletes at the stadium finish.
Australian Levi Maxwell claimed victory in the men's race in a time of 8:08:41 and in the women's event, fellow Aussie Meredith Hill came in first in 9:24:00.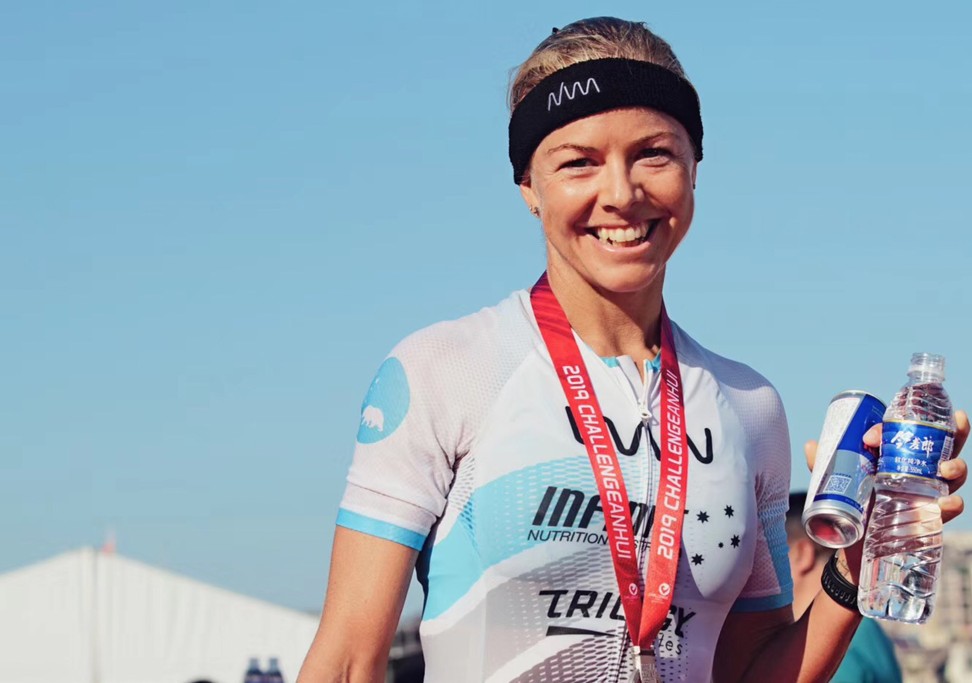 "It was our first tri in mainland China. But it will not be the last", Wong said.