Canada's top professional women's climber, Alannah Yip, says her sport's landmark debut at the Tokyo 2020 Olympics is proof of its legitimacy.
The 26-year-old Yip – a six-time national champion and three-time open bouldering champion – sealed Olympic qualification after leading the women's category at the International Federation of Sports Climbing (IFSC) Pan-American Continental Championships in Los Angeles last month.
"I am so excited and relieved to have qualified," said Yip, born in Vancouver to a Chinese father and Scottish mother. "It has been a very long journey. When it was officially announced in 2016 that climbing would be at Tokyo 2020, I decided the next year that I would try to qualify.
"2019 was definitely the longest and hardest year I've ever had. I trained hard in preparation but still wasn't ready for the endless competition season. I competed constantly from Canadian Nationals last March to the PanAms in February. Getting close to my goal in the two previous qualifiers this year was heartbreaking and made my victory in LA even sweeter."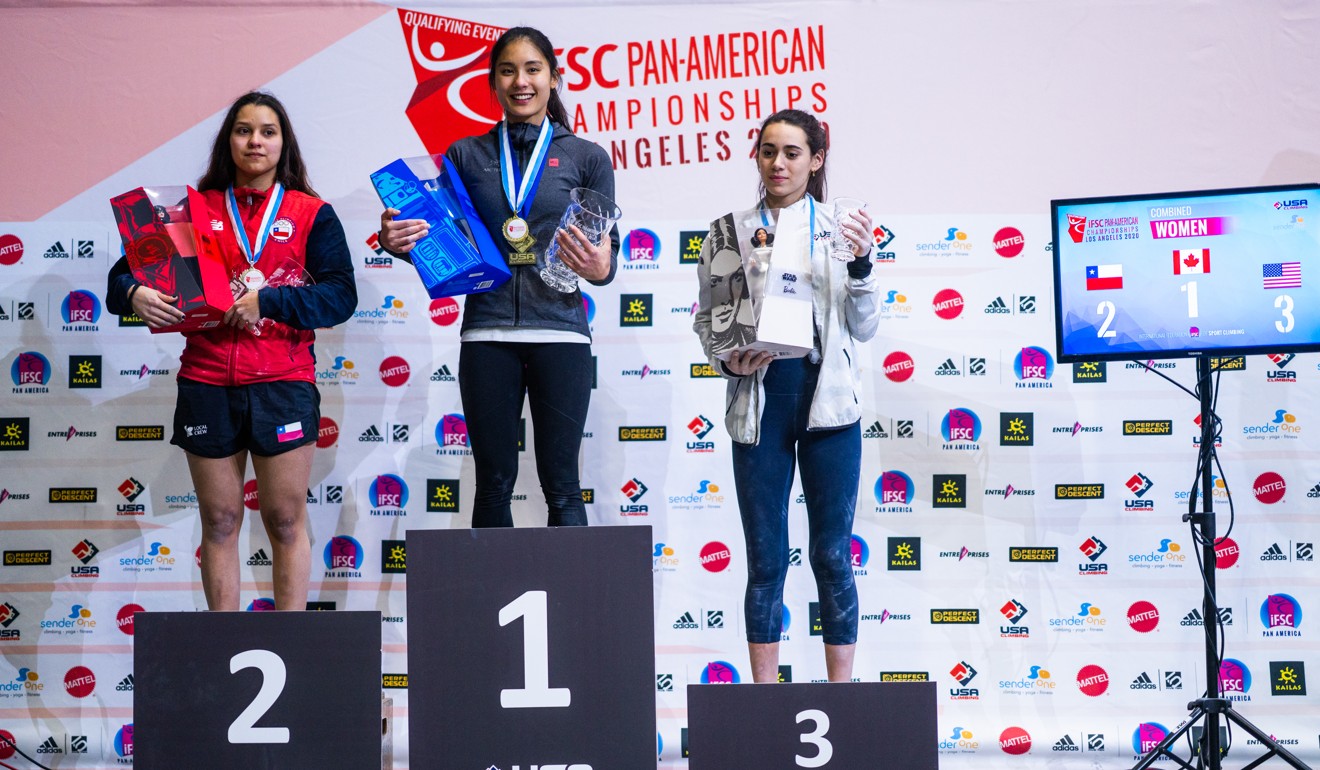 Sport climbing's forthcoming Olympics inauguration has not come without controversy. While it follows competition conventions of separating the sport into bouldering, speed and lead climbing, each athlete is obliged to take part in all three disciplines. This could be a problem for bouldering or lead climb specialists who have to learn speed climbing from scratch to compete, while others note the latter's lack of problem-solving element.
Nonetheless, Yip is excited to see her sport reach a tier of undisputed credibility. Professional climbing – be it in North America or around the world – has perhaps finally turned the corner from being a token weekend hobby.
"I've always dreamed of competing in the Olympics but gave up hope as climbing was the sport I loved and was good at – I didn't want to change sports just for a chance at the Olympics. So to have climbing finally become an Olympic sport is really exciting. It also makes me feel a bit vindicated for all the times I was told that climbing wasn't a 'real sport'!" said Yip, who won her first climbing championship aged 12 and is now the nation's top 'overall' women's climber.
"It's exciting to see the sheer number of people – both adults and youths – climbing. It has exploded in popularity and will only continue to do so once it's seen in the Olympics."
"When I started climbing it was not really seen as a 'real sport'; rather some fringe activity. It's amazing to see it become more popular and that will push the sport forward to its upper limits. I wouldn't be surprised to see more people pushing the difficulty in the coming years."
Despite its upwards trajectory, climbing is still considered a male-dominated sport that has only of late started warming to its female counterparts. Tokyo 2020 allows representative nations to bring two men and two women each, with Yip headlining Team Canada alongside four-time world champion and national trailblazer Sean McColl.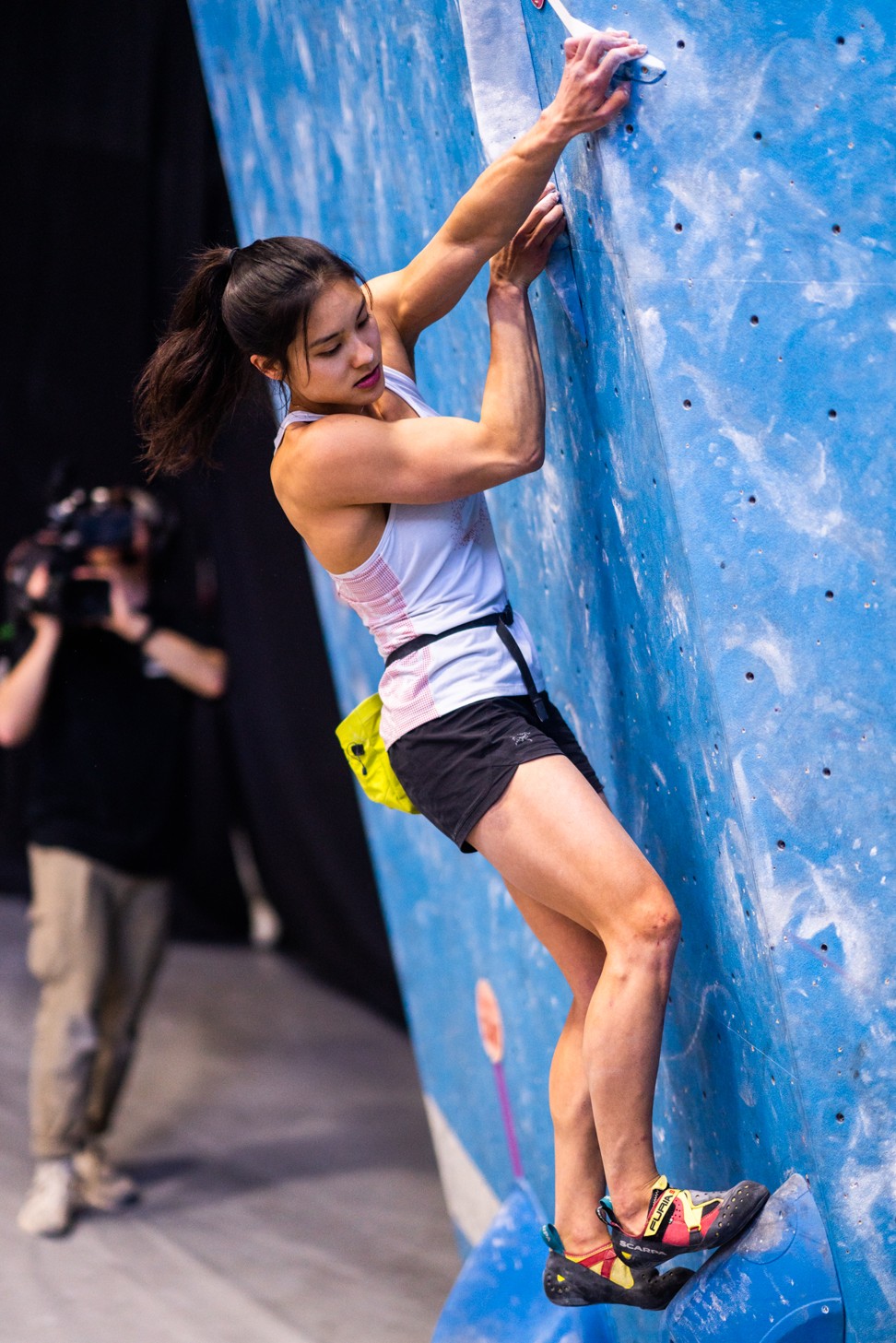 Yip, who graduated from the University of British Columbia in mechanical engineering in 2018, is the first and only Canadian woman to have made a World Cup final. She did so at a particularly memorable IFSC Bouldering World Cup in Chongqing, China.
"I am proud to hold this milestone for Canadian climbing," she said. "But it's sad to note that even since then, no Canadian female has made a final, myself included. I know we have a lot of strong young climbers and hope that, in the future, seeing Canadian women in World Cup finals will be a regular occurrence."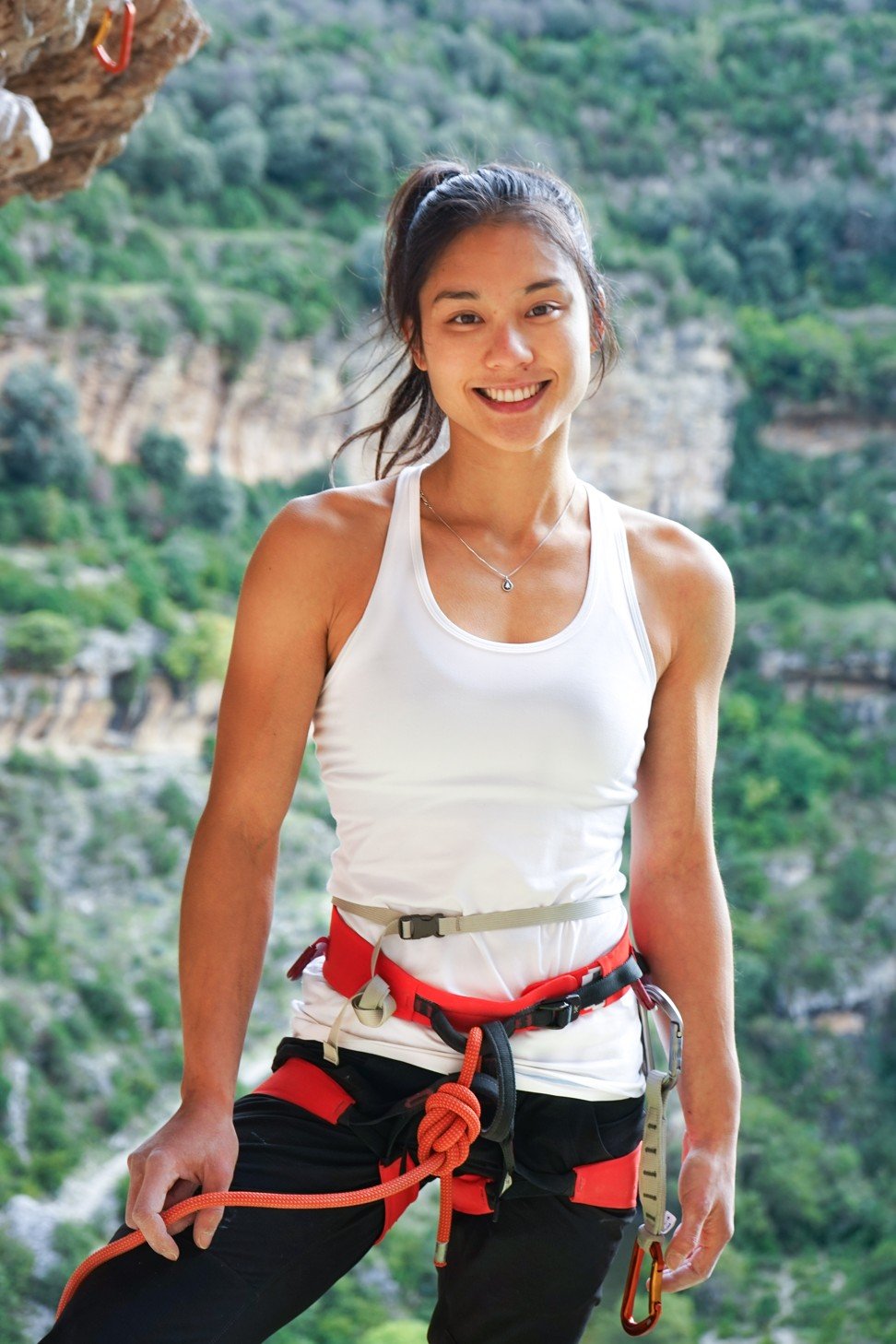 While based in her native North Vancouver, Yip often ventures to China and Japan for competitions. It gives her an opportunity to visit the homeland of her father's family, who emigrated from Guangdong province's Toisan in the early 1900s. The differences in climbing culture are evident but welcome.
"Typically, the most noticeable difference is in the brands of climbing holds," Yip said. "The hold companies used in North America tend to be slightly different than those used in Europe and very different from Asia. This means when you go to competitions in different parts of the globe, you're not always familiar with the holds used. I love competing in China because of the unique holds."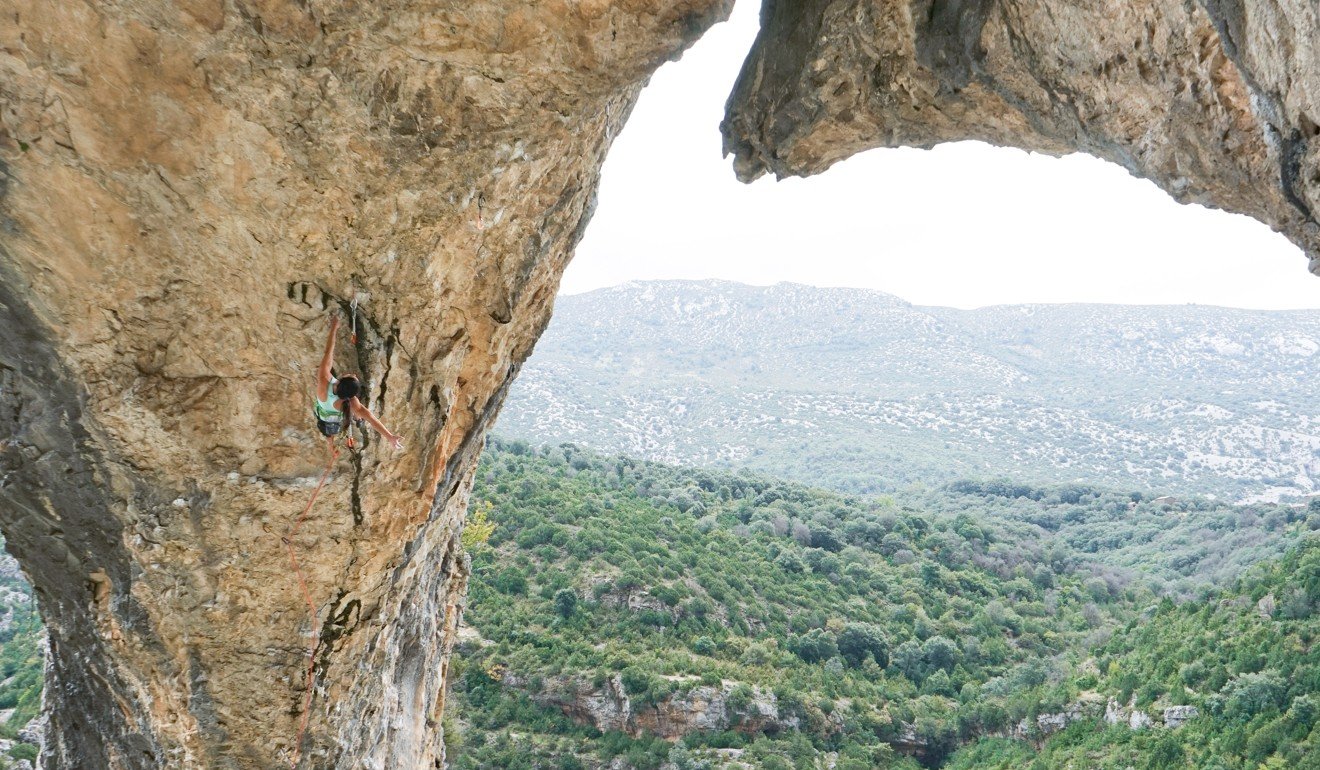 As Tokyo 2020 beckons – assuming the coronavirus pandemic has been contained and the Games go ahead – Yip is eager to demonstrate her mental prowess on an unprecedentedly big stage. She described the intense feeling of trying to solve a wall (commonly referred to as a 'problem') under serious time constraints. It is all part of the process of finding that "fire".
"It can be very stressful. In bouldering you only have five minutes with the problem and you've never seen it before. I always remind myself that the route-setters intend for competitors to climb the problem and that I am physically capable of doing so," said Yip.
"The most interesting part is the mental puzzle. You have to look at all the holds on the wall and try to deduce the sequence in which it is intended to be climbed. You then give the problem a try. If you do it – great. If not, you need to analyse the reason. Then you must rest before your next try.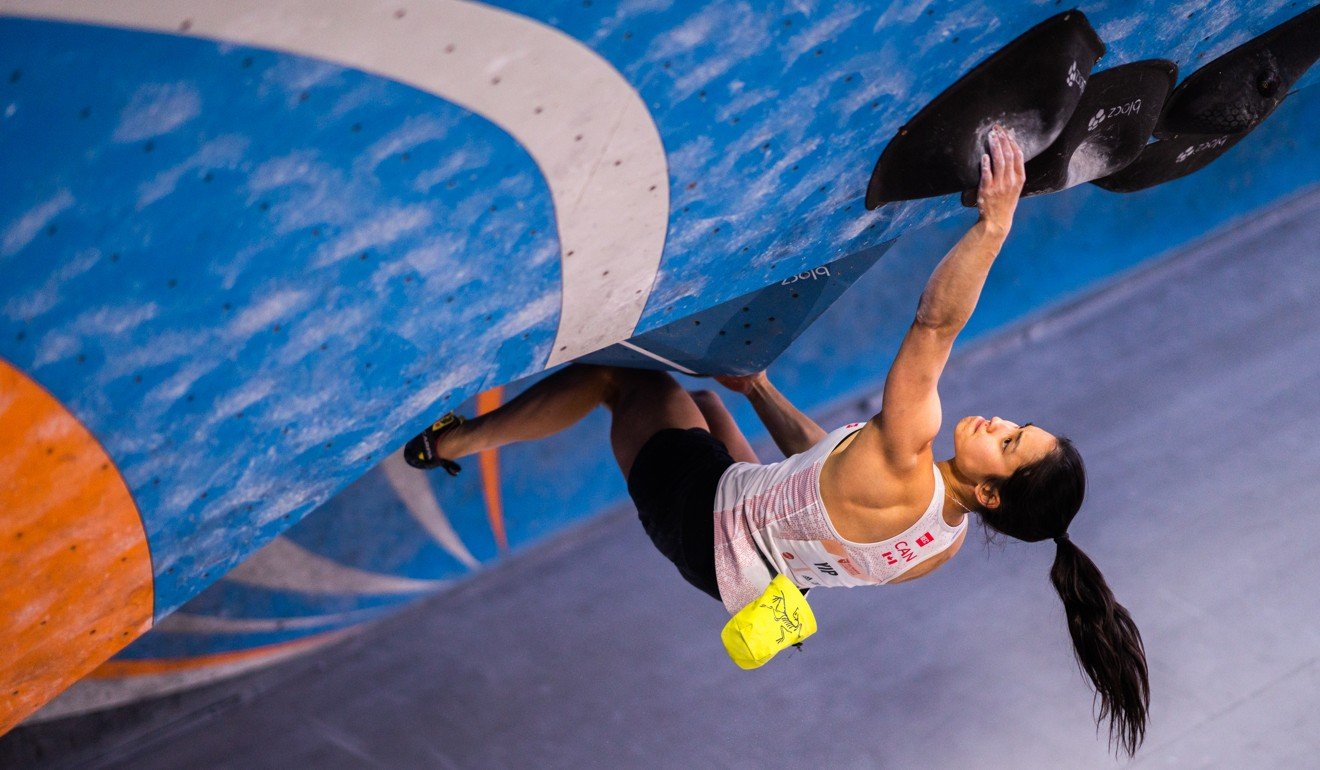 "Watching the time tick down and hearing the crowd cheering while you're resting can be a stress. You might feel rushed to give it another try, even though your muscles aren't ready yet. Hopefully, you're able to stay calm and have a clear mind to rest and analyse properly so the next attempt is successful.
"The last competition reinforced to me that my mental strength is my biggest asset and that I perform well under pressure. In the final, where the pressure was highest, I was able to keep my head focused to think clearly and find the fire."
Purchase the China AI Report 2020 brought to you by SCMP Research and enjoy a 20% discount (original price US$400). This 60-page all new intelligence report gives you first-hand insights and analysis into the latest industry developments and intelligence about China AI. Get exclusive access to our webinars for continuous learning, and interact with China AI executives in live Q&A. Offer valid until 31 March 2020.