One of Hong Kong's most promising young athletes – triathlete Oscar Coggins – continues to train daily in Phuket, Thailand hoping the coronavirus does not cause the cancellation of the Tokyo Olympics.
Coggins, 20, has all but secured the Asian slot for the triathlon portion of the Games, which is tentatively set for July 27 at Odaiba Marine Park just outside the heart of Tokyo. The event will be an "Olympic distance" race which is a 1,500-metre swim, 40km bike ride and 10km run.
Coggins gave a rundown of how his complicated journey towards qualifying is going, which right now looks stellar.
"At this stage I'm almost guaranteed to qualify for the Tokyo Olympics," said Coggins, who was born and raised in Hong Kong. "I had a strong start to the season at the Chennai Asian Cup with a second-placed finish.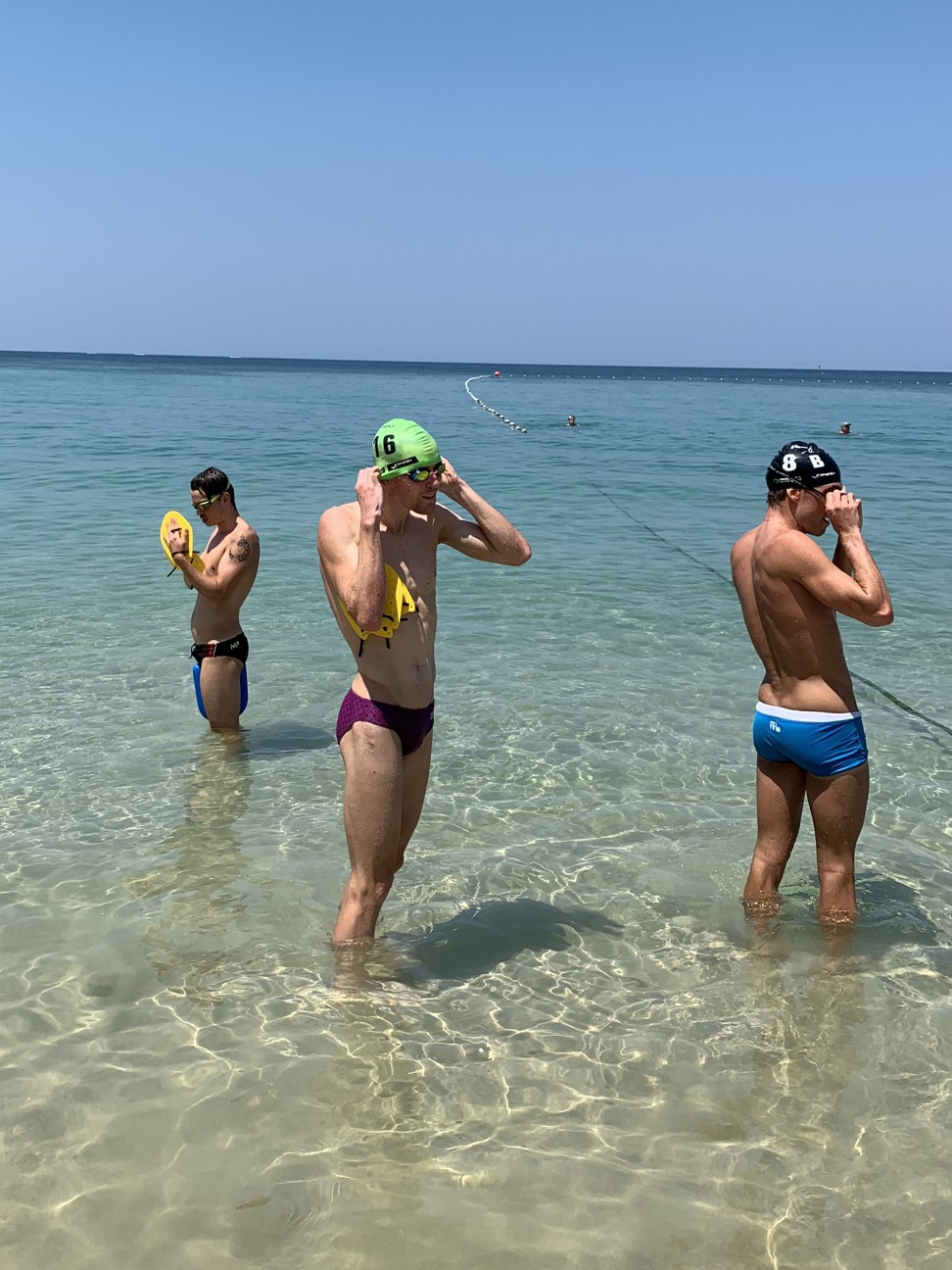 "Meanwhile my closest competitor, Ayan Beisenbayev of Kazakhstan, has failed to finish on the podium so far this year. For him to have a decent chance of qualifying he would've needed constant podium finishes, along with myself achieving poor results."
Coggins is training out of a facility in Phuket, Thailand, and said it has turned out to be a pretty good place to be stuck in during the Covid-19 crisis.
"So far my training has been unaffected by the virus due to the few cases within the country. As of today the government has closed swimming pools across Thailand, however this setback has limited consequences due to the ease of open water swimming," he said.
"Given the disruption faced by the vast majority of other athletes, including those in Hong Kong, I believe this is one of the best, if not the best, training locations at this time. Additionally the fall in tourism and general low population density of Phuket makes practising social distancing very easy."
Coggins, who stands 1.9 metres tall, burst onto the Asian scene in 2015 after he came second at the Hong Kong National Championships. Competing against men of all ages, the 16-year-old snagged a silver and was suddenly on everyone's radar.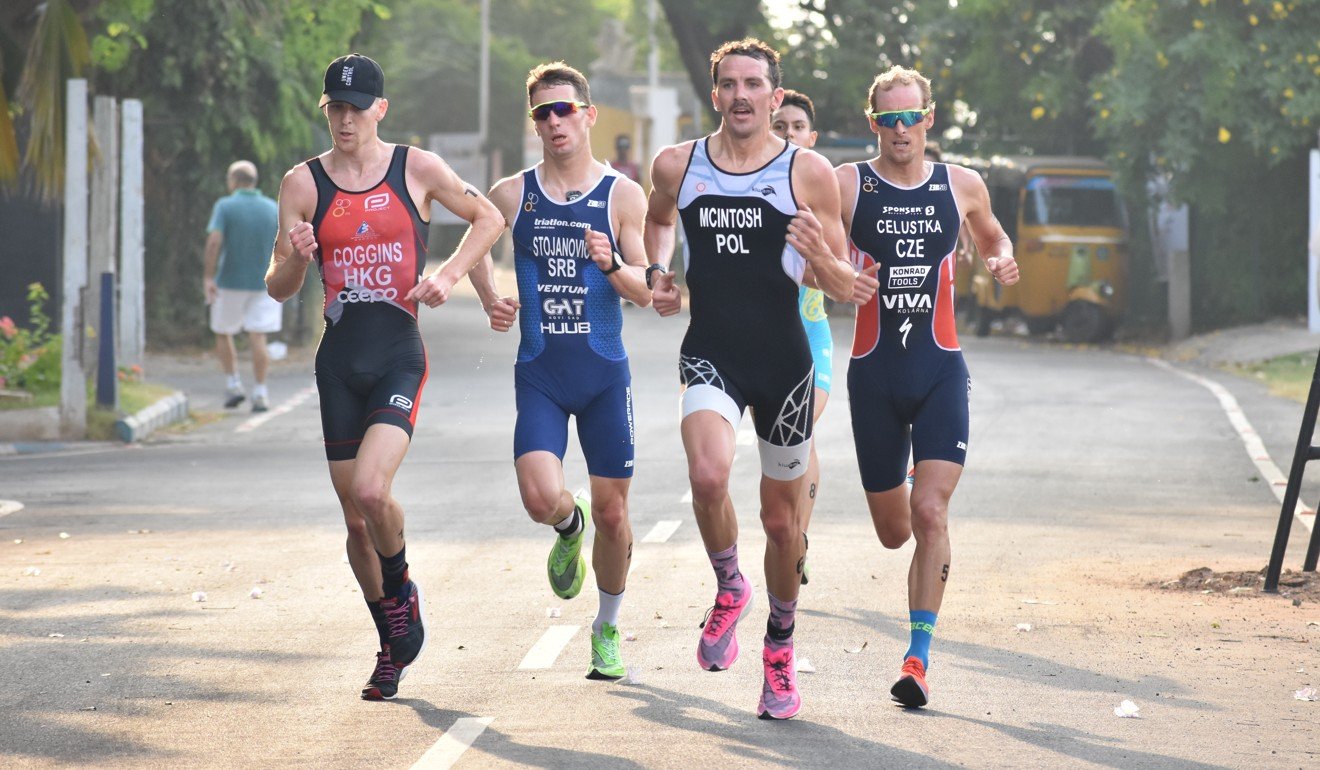 He then capped off 2015 with a second-placed finish at the New World International Triathlon in Hong Kong, once again lining up in the elite male category.
Coggins said his training is going great, however he did admit like many other athletes the uncertainty around Tokyo is in the back of his mind. On Friday, a member of the Japanese Olympic Committee's executive board publicly stated to a Japanese news outlet that she believes postponing the Olympics is now inevitable.
"There is some slight uncertainty surrounding the Olympics, as the qualification period has been disrupted and the contingency plan has yet to be announced. However as long as the Olympics takes place as scheduled, I am extremely confident that I will qualify."
Coggins is ranked 135th in the ITU Individual Olympic Qualification Rankings, and third on the entire continent of Asia.
On Thursday, four athletes tested negative for the Covid-19 disease, including Hong Kong's best chance for a medal, cyclist Sarah Lee Wai-sze. Lee and teammates Jessica Lee Hoi-yan and Law Tsz-chun, plus boxer Rex Tso Sing-yu were among those who returned to Hong Kong on a plane that carried passengers who were later found to be confirmed cases of the deadly virus.
They were not required by authorities to go through the virus test, however the Hong Kong Sports Institute paid for the test through a private hospital. All samples were negative.
Purchase the China AI Report 2020 brought to you by SCMP Research and enjoy a 20% discount (original price US$400). This 60-page all new intelligence report gives you first-hand insights and analysis into the latest industry developments and intelligence about China AI. Get exclusive access to our webinars for continuous learning, and interact with China AI executives in live Q&A. Offer valid until 31 March 2020.