Aymeric Gillard is drawing on all his experience in sailing to keep a level head as he and his team prepare for the Youth America's Cup in March. The Hong Kong-born sailor believes that staying calm allows the team to operate at their best.
"If you are calm, and you speak clearly and speak calmly, everyone around you has a tendency to calmness around the boat," said Gillard, 23.
"Some people are naturally good at it, but it tends to come with experience. The first time you go on a roller coaster it is scary, but the 10th time you know what is coming. I think I come more from the experience side."
The America's Cup is the oldest competition in sailing and one of the oldest trophies in any sport, with the first one held in 1851. The contest is between a holder and a challenger, and now the venerable event has a parallel youth competition.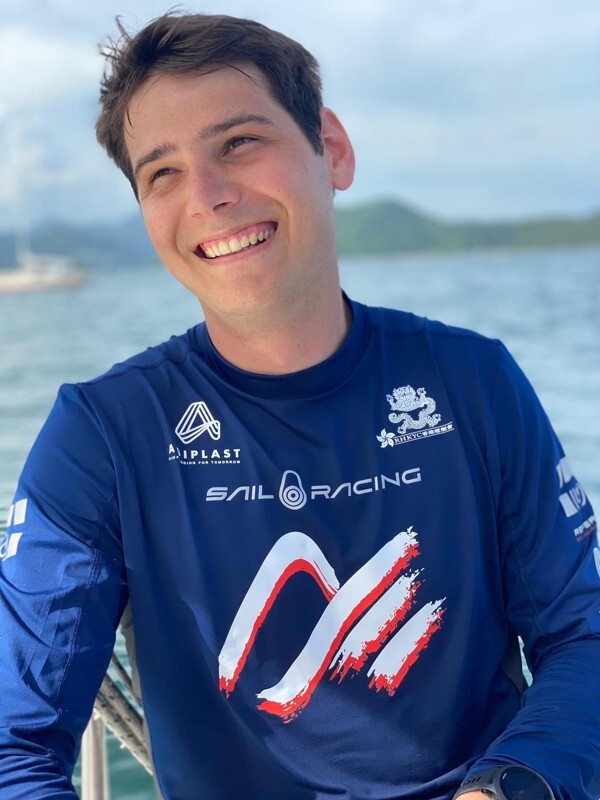 The Royal Hong Kong Yacht Club's (RHKYC's) Team Agiplast for the Youth America's Cup consists of Calum Gregor (21), Maria Cantero (22), Jackie Truhol (21), Gillard and Nicolai Jacobsen (17).
"What the team needed was a good range and different characters. What we have is a good mix. You don't just need pro sailors, you need a good mix. I like to think I bring a bit more technical knowledge," said Gillard.
He has just finished his degree in naval architecture at Southampton, in the UK. All that is left is his thesis.
"It's hugely beneficial," he said. "I think it helps so much to have a good understanding of how a sail functions properly and knowing the physics behind it.
"When I was a teenager, I loved to tweak the boat and do small changes and see if I could go a little bit faster. I love to do the same here. I love to spend time setting the boat up and getting it going as fast as possible. It helps when you are on the water and you see something you can make an adjustment to, but most of the work is on land."
Gillard is the only sailor in his family. His siblings tried it when they were younger but did not take to it like him. When he was 13-years-old, he progressed to the Shark Squad, The RHKYC team for junior sailors. He gave up rugby and concentrated on sailing.
"Initially, it was to be outside to enjoy it, because I love the water. It started to become more and more serious and I stuck with it," Gillard said. "It's a physical sport, but it's very technical. So you have to think through all the decisions you have to make. The environment, your physical and mental states – these are all factors you need to understand to do well."
For the team, doing well means finishing on the podium in March. But they have other aims too.
"To podium you need a group of people around you who support you," Gillard said. "But that is not our soul purpose, we want to have a legacy with the youth sailors and for the environment. We are coaching and we try and get young people involved in as many aspects as possible."
For example, Gillard's younger brother designed all the teams logos and badges on their kit and on their boat. For sustainability, they have placed recycling bins around the RHKYC. The team want to encourage other sailors to pick up their trash and reuse where possible.
"I'm surprised how much support we have. We are a small sailing nation compared to giants like New Zealand, England or the Netherlands. But here, we've had so much support," Gillard said.
For now, Gillard is focused on training and preparing for the race.
"It comes to a stage where everyone is very fit, so fitness is only a small proportion of the gain you can have as everyone is similar. It really becomes a mental game," he added.