The Royal Hong Kong Yacht Club's Team Agiplast Youth America's Cup competitors and organisers had three distinct goals for their campaign and intend to keep them alive despite the event's cancellation. They were focused on victory, legacy and sustainability and though each will be harder, they are still possible.
Contested by a challenger and a holder since 1851, the America's is the oldest trophy in sailing and one of the oldest in any sport. There is now a parallel youth competition for sailors between the ages of 18 and 25. It was due to take place in March in New Zealand but the government cancelled the youth edition due to Covid-19 safety concerns.
The man behind the Hong Kong team is Rune Jacobsen, a Hong Kong-based Norwegian who sailed in the 1992 Barcelona Olympics. Having seen the facilities at the RHKYC, he was convinced Hong Kong could become a mecca for competitive sailors, but believed there was a lack of ambition to shoot for the highest goals.
"In Hong Kong, sailing doesn't have medals, history or much Olympic success in boats. There are many reasons – one of them is linked to the city and RHKYC not having those aspirations and that set-up to keep the youth," he said.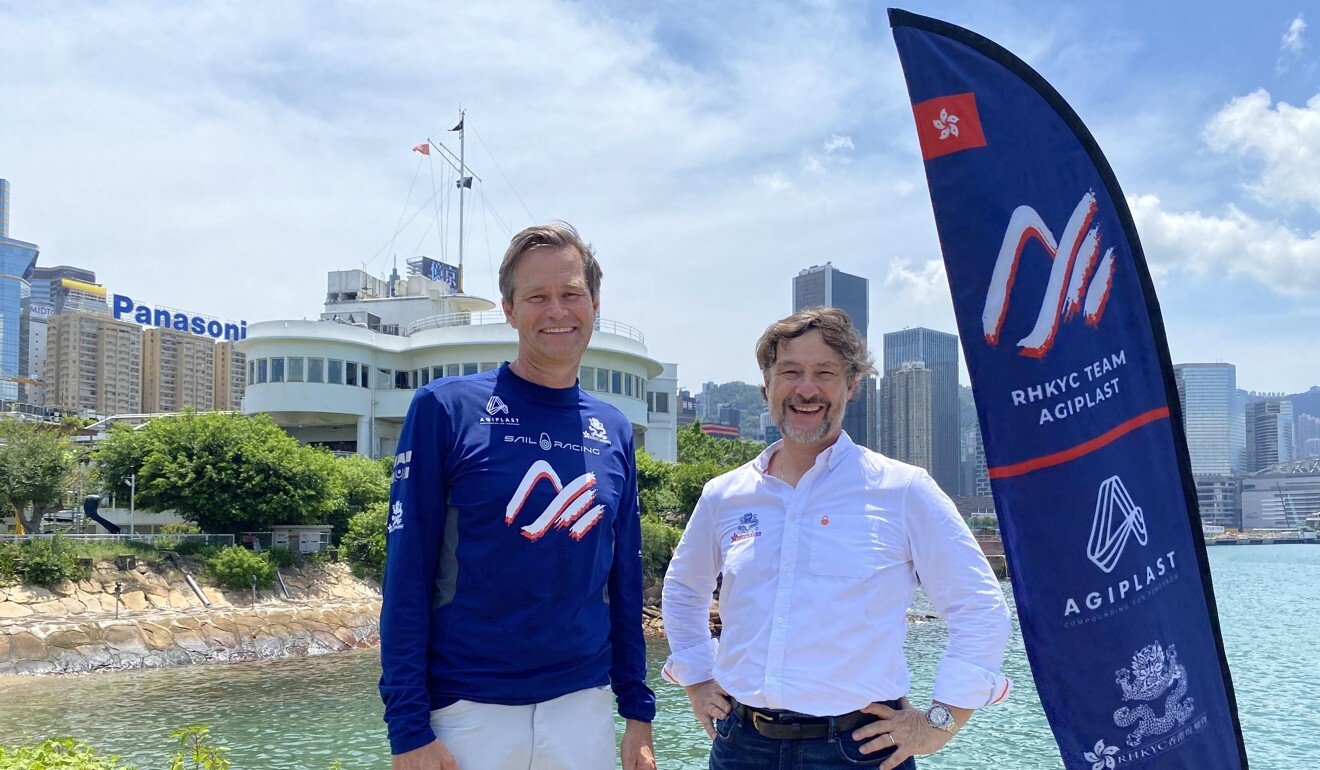 Jacobsen believed that putting in a professional structure for the Youth America's Cup, with top coaches and full-time training schedules, would shake Hong Kong out of its apathy.
"We were serious about winning," he said. "If we achieved a win, we achieve something else. As a club we become more confident."
RHKYC commodore Denis Martinet believes that the medals the team won in northern Italy at the Persico69F Revolution Cup last month go some way to achieving the first objective.
"All is not doom and gloom – RHKYC Team Agiplast has been performing to a very high level in Garda. Faced with stiff competition, they demonstrated real skills and talent, medalling in the first Revolution Cup," Martinet said.
By winning, not only would the self-imposed ceiling be shattered, but other promising young sailors would see that staying in Hong Kong can be good for their sailing careers. Too many were going overseas to study and were lost to the system. Leaving a legacy is crucial.
"The team's achievements are demonstrating that given the right tools and support our very own sailors not only acquit themselves but perform at an international level," Martinet said.
Martinet and Jacobsen have been working with companies to set up internships for promising sailors, so there are more reasons to stay in Hong Kong and train.
The team members were supposed to become role models off the back of their success, encouraging other Hongkongers as part of the legacy to get more young people sailing. In Martinet's time on the RHKYC board, the club's average age has dropped from 54 to 45, but there is still work to do.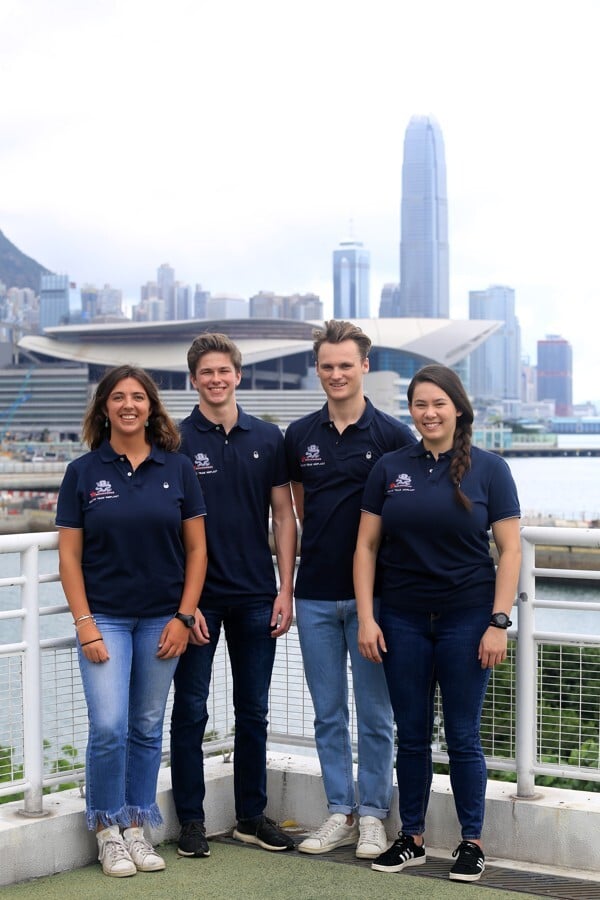 "Clearly, the lustre and allure of the America's Cup may no longer be used as a leverage. However, all team members will come back with a wealth of experience [to share]," Martinet said.
Jacobsen added: "A role model is not someone who wins and does nothing else. We need holistic people, we need people who have the right values, who care for humanity, who understand how we can work as a team.
"The biggest learning I had from my Olympic campaign was working as a team. I learned to find the best people, who were better and stronger than me. I always look for people who are better than me, and then when you put them together you can go to the moon or wherever you want."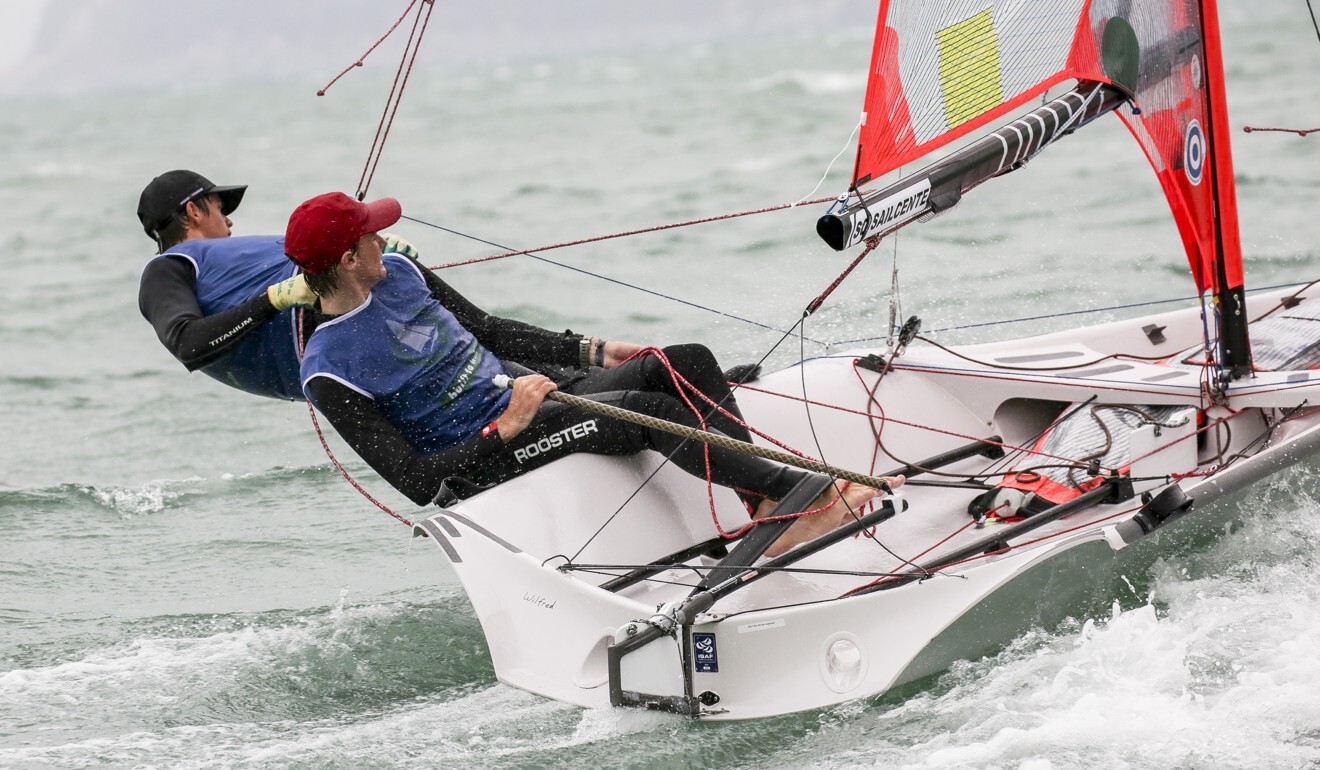 The final goal was sustainability. Jacobsen believes that those lucky enough to spend time on the water have an obligation to draw attention to the amount of plastic and damage being done to the environment.
The team has already been educating other youth sailors and placing recycling bins in accessible places around the club. They can continue to campaign for more responsible use of single plastic, but it will take time. Only 10 rivers in the world account for 90 per cent of all the plastic in the oceans. Six of those rivers are in China, including the Pearl Delta, and the Yangtze counts for around as much as the other nine combined.
Martinet said: "It is very much changing people's mind and habits and attitudes. As a club, we banned plastic bottles, but just to get that through was major. There was so many different interests."
All of their goals might be harder to push without the platform of the America's Cup, but they will have to channel the mentality they fostered when they entered the race in the first place.
"You have to set yourself high goals. Then you stretch yourself to try to achieve it," Martinet added.