Wong Ho-fai is best known for his epic running exploits, pushing his limits by running around Taiwan or the length of Japan. But on Thursday, he showed he is more than a one-trick pony and stand-up paddleboarded 45km around Hong Kong Island.
"I've run for a long time, around 10 years. I kind of want to make a switch. Not a break, but a switch. I wasn't good at swimming and I wasn't good at paddleboarding. But I trained for three months to get used to paddleboarding and open-water swimming and it made my dream come true," he said.
Hong arrived at Sai Wan Pier on Thursday afternoon, having taken 10 hours and 40 minutes to circumnavigate the island. He was expecting to take at least 12 hours but sped along.
"We had good weather, current and then the wind was on our side. I was pushed faster than expected. I didn't expect much, I just wanted to finish it. This was my longest paddle journey, so I just wanted to experience it," Wong said.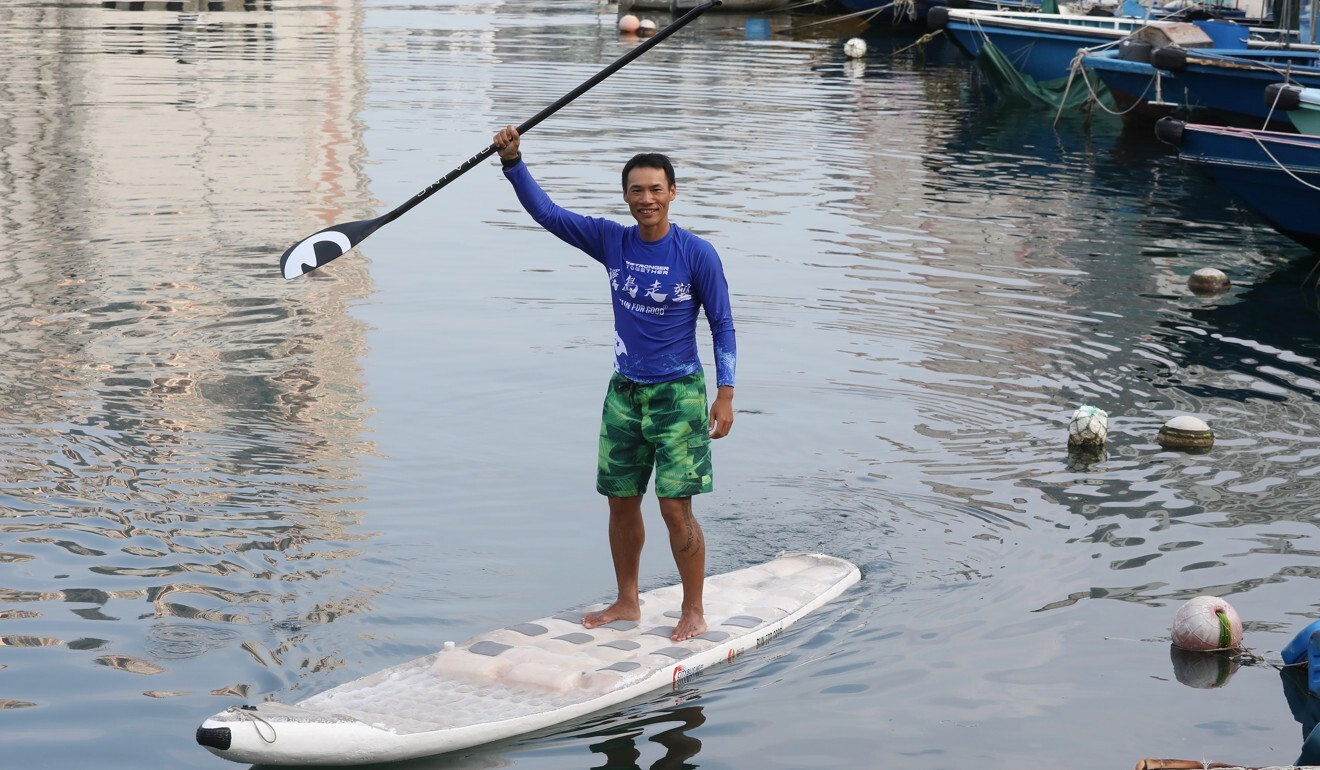 "It was actually easier than I thought because we expected the current and wind to be tougher, with rough sea and traffic in the harbour, but everything was on our side, so I was very lucky."
Wong's challenge started long before his first stroke. With the help of New World First Bus and Citybus, Wong built his own paddleboard out of plastic bottles. He had seen people on YouTube making their own boards and the idea took shape.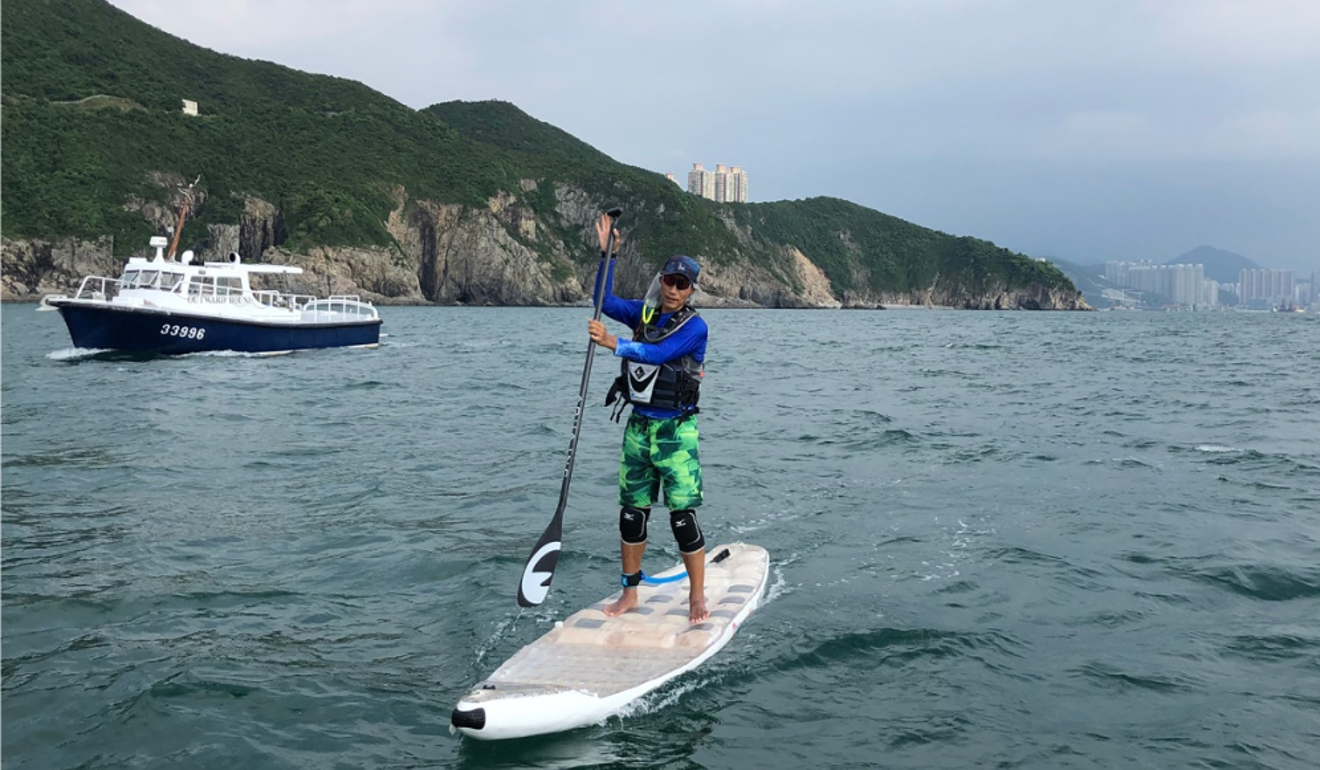 "A small percentage of our plastic is recycled. When you are out in the country parks, on the water or anywhere, there is a lot of plastic rubbish. I wanted to make use of these materials to do something people never imagined, or dreamed of, and show that anything is possible," he said.
Wong's paddle was in support of Run For Good, a project incubated by New World Development that aims to empower people with sport, as participants, spectators or supporters.
Wong also enlisted the help of Outward Bound Hong Kong and Ben Cheung, former Hong Kong windsurfing team member and Hong Kong team coach.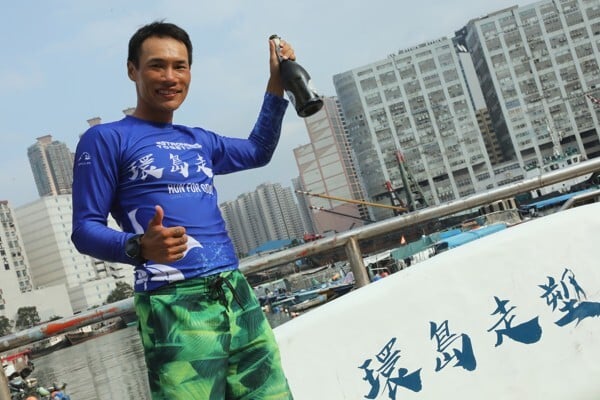 Moving forward, Wong and Run For Good will be working with environmental NGO Green Earth to leverage the paddle and engage schoolchildren on the dangers of plastic pollution.
"We want to promote our education and show teenagers how to make a better life and a better Earth. If we don't have the environment, we are not going to survive. We have to save our environment and save ourselves," he said.