Sport and gym climbers are turning to traditional 'trad' climbing in Hong Kong, as Covid-19 travel restrictions force them to look closer to home for adventures and new experiences. The inability to go abroad has accelerated a trend that Stuart Millis, operator of the website hongkongclimbing.com, has noticed for some time.
"I think a lot of the younger guys who are building their climbing skills, they now want to go to the big walls, do more of the adventurous stuff, and to do that you need to be comfortable placing your own gear, assessing rock quality, and skills like that," said Millis, a Briton who has lived in Hong Kong since 1999. "They need to become a more all-round climber to do it."
Trad climbing requires climbers to place their own protection. That means, they find cracks or features in the rock that they can hook their gear into, so if they fall the gear catches the rope. Climbers place gear called cams that expand and press against the side of cracks, or nuts that slot into small gaps.
Sport climbing is more popular in Hong Kong. On sport routes, there are bolts in the wall, drilled by the route designer. Climbers click their ropes into the bolts using quick draws to arrest their falls. Sport climbing allows climbers to do more challenging routes, with less features, because all they need to worry about is the holds, rather than whether there are enough features to place protection.
"People go to the gyms, they go sport climbing and they build up the climbing fitness, and when they want to delve deeper they go to trad," Millis said.
"It's backwards from what it used to be, when you started scrambling, then you'd do some easy trad routes, then some harder trad routes. Then when you reached a certain level you'd get drawn to sport climbing as that's what will push your climbing. It's flipped on its head."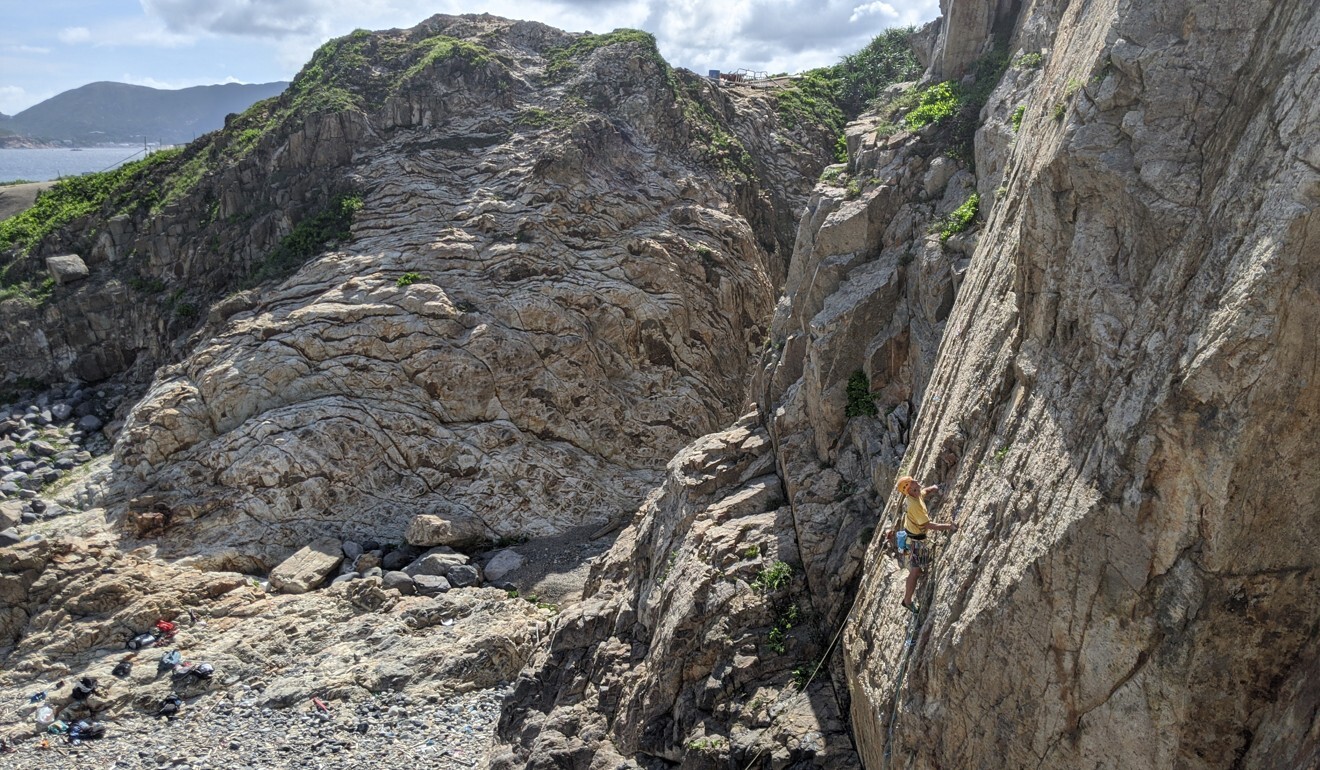 Millis has spent the past few months developing trad routes on the south side of Tung Lung Island, in an area call Tat Hong. The island is already a mecca for sports climbing, but he never considered going anywhere but the popular Technical Wall or Sea Gully.
"I'd never even hiked to the other side. It's probably the place I've spent the most time other than my flat. And now I'm wondering why didn't I got to the other side earlier?" he said.
Millis was sent a picture on WhatsApp of the cliffs and immediately thought they looked suitable for trad routes. He got a group of friends together and went exploring. They began to climb with a no-trace policy: climbing from the ground up, on their first attempt (known as on-site), placed all their gear and removed it. For some routes, they bolted a permanent anchor to abseil off, as the mix of soil and rock at the top meant exiting over the lip of the cliff was dangerous.
They shared their pictures on social media and soon there was a crowd of climbers busy developing six crags at Tat Hong.
"Anyone who showed any interest was welcome to come along. We found six crags and that is just a fraction of what could be climbed there," Millis said. "The impact of coronavirus is that 2020 has seen more new development of crags than the last 10 years combined. Keeping the website updated has been very busy.
"People aren't developing some scrappy little stuff on a rock no one wants to go to, it's really quality cliffs. This last year has been crazy. People have not been able to travel and gyms have been closed, so they are turning to new stuff in Hong Kong."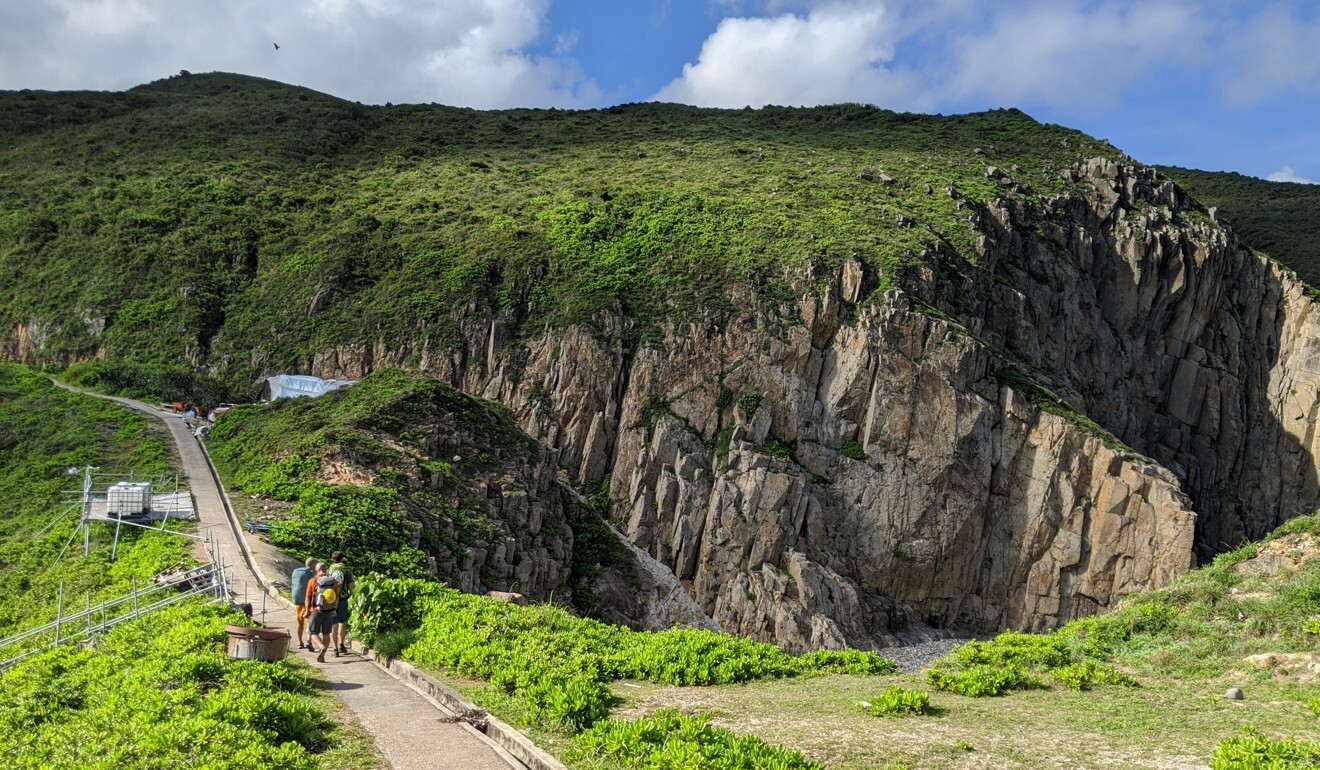 The concentration of climbers stuck in Hong Kong has given Millis a chance to share his knowledge. To become a trad climber, he recommends you start with an official course, but after that it is more informal.
"Then you are looking for someone to mentor you," he said. "You find someone who is experienced and you grab hold of them and try to convince them to show you the ropes."
One of Millis' apprentices is Ron Roy. He has been sport climbing for years and turned to trad in 2017. Now he is taking it to the next level and learning to develop routes.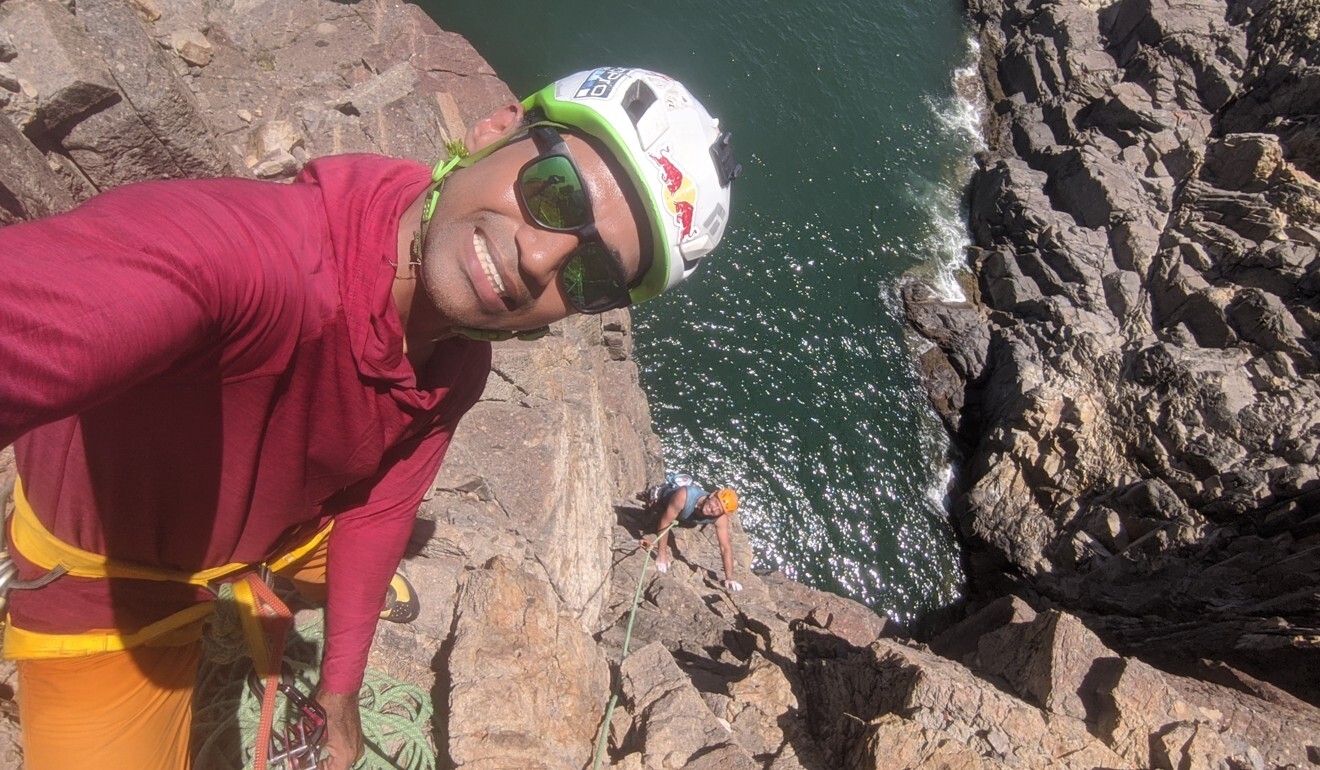 "It is so great and development has become more of an addiction. Now, whenever I see rock I think, can I develop it?" Roy said.
Roy and Millis both said trad climbing is a mental battle. It requires a head of steel to trust the protection you have placed. If you fall, you have to be sure the gear will catch you, and that takes experience to convince your mind that you are safe.
"You don't have to clip that bolt, it's up to you," said Roy. "Depending on your level, you might pass an area without placing gear. Sometimes you can climb until you are safe and secure and comfortable, so you place gear and then you look down and see how far below the last gear is and you think 'wow, I'd have fallen far'."
"If you have a rope and a partner, you can climb anything. You don't need bolts. That makes it so amazing," Roy added. "The possibilities are endless, it's based on your own understanding and creativity. Traditionally, climbing was just about going somewhere with a rope and gear, placing it and trusting it."