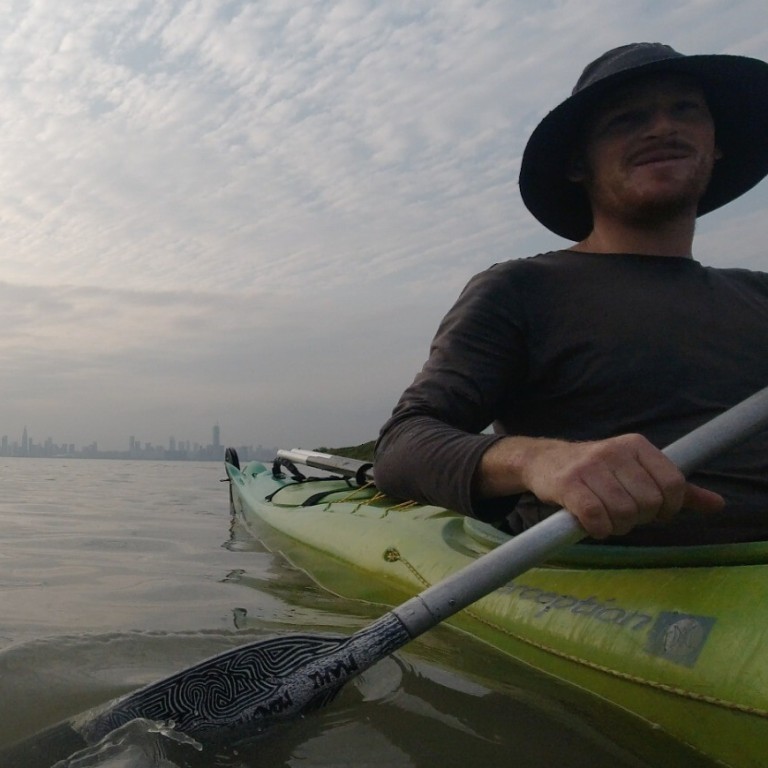 Kayaker paddles 250km around the outside of Hong Kong, filling in 'voids' on the map and battling cross winds
Rory Mackay circumnavigates Hong Kong, visiting its most remote islands gaining a new appreciation for life on the water
He concludes his trip with an epic day 50km-crossing of the wild Mirs Bay, risking being swept out to sea
An adventurer kayaked 250km around Hong Kong, paddling on the outside of all the outermost islands in an epic local adventure. Hongkonger Rory Mackay cast off from the shore just 20 metres in front of his house in Sai Kung, and kayaked in three legs – first, from Sai Kung to Lamma, then Lamma around Lantau and up to the border of Shenzhen.
He then drove the kayak to Double Haven and kayaked back to Sai Kung via Tung Ping Chau. His final day was an epic 50km all the way from Tung Ping Chau, which lies on the far side of Mirs Bay close to mainland China, all the way back to Sai Kung.
"I saw a northerly front coming in and I thought this might be the last northerly all winter. Let's get to Tung Ping Chau, into position and ride this out," Mackay said, paddling 20km from Luk Keng to the remote island to prepare for the favourable winds.
"The wind was a bit across, it was pretty sketchy getting across Mirs Bay," he said. "If you capsize in that wind, it's going to take you straight out to sea. I was just trying to stay in the zone. I kept trying to have my right side peripheral vision bang on, scoping the waves coming in."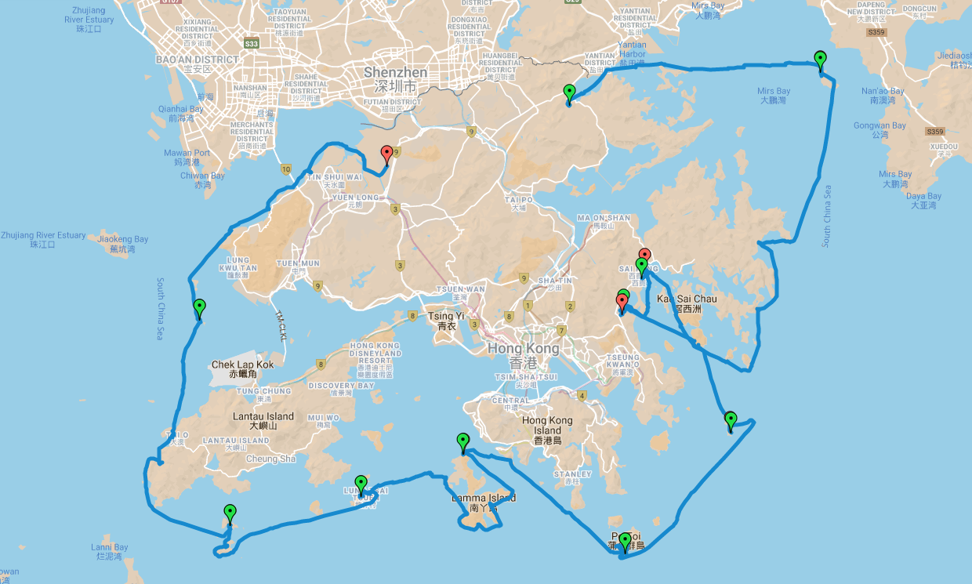 "But because they were coming in with a strong wind, my flappy hat kept folding down over my right side. I couldn't see. I was stuck in this grey area where I was trying to poke it out to see. There was one moment when I zoned out. I was thinking this is smooth. Then bang. This wave broke over me," he said.
Mackay was joined by friends for other parts of the kayak, but the Mirs Bay crossing was solo.
"It wasn't a big wave, but it's enough to flip the kayak. You've got to stay with it. Concentrate on the headland, stay with it, just get to the headland and then you can down tools for a minute."
After 20km of open water and rough seas, he reached the tip of Sai Kung Peninsular and safety at last.
"It was the biggest roar I've given in a kayak. It was a big deal to get across Mirs Bay in rough wind, even if it is kind of behind you. It was intense. I thumped the side of the kayak," Mackay said. "But then I got around the headland and it was a headwind to get into Ham Tim. I was so knackered, that 2km into that strong headwind, I got to the beach [and] I withered into the sand."
He rested, then set off for another 28km to finish his trip.
Last year, Mackay embarked on two similar adventures – one from Sai Kung to Double Haven and back, and one around the south of Hong Kong Island. Before that, he had never done a multi-day kayak tour, and it opened up a new world of possibilities.
"After the last paddle I did, I thought 'what next?' It's a case of looking at the map, looking at blank spaces – voids to fill. Some people suggested the Soko Islands [south of Lantau] and I thought, nah, I want something more out there. But then I thought, how would I do it? I'd come on the outside, then come back via a more sheltered route, and that evolved. Maybe, we could go all the way round?," he said.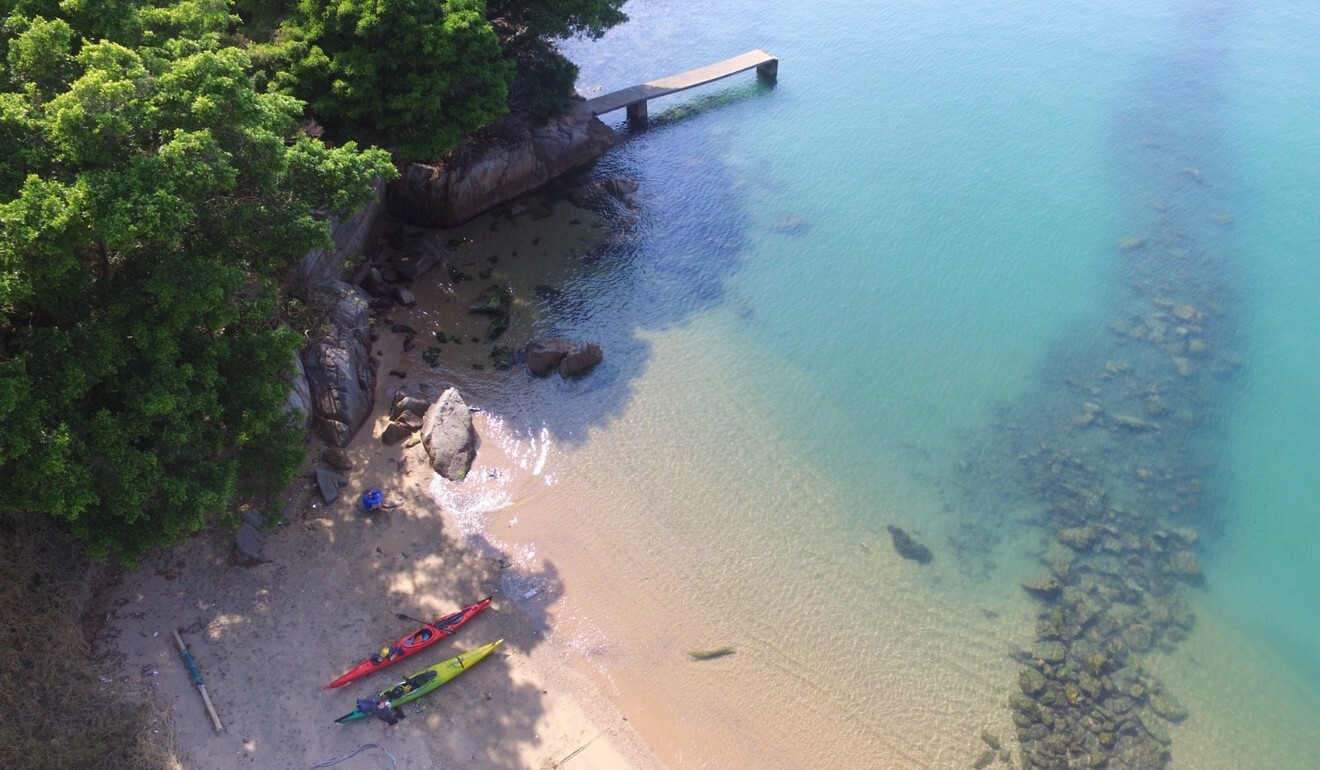 Mackay founded and runs an
outdoor guide company Wild Hong Kong.
He takes clients hiking, or on paddling trips around Sai Kung, showing them sea arches and caves carved into the side of islands only accessible by kayak.
"These three trips have given me a new appreciation of being on the water. And it's developed my appreciation of Hong Kong – I had a good idea of what was out there anyway. But sailing when I was young maybe put me off the open sea. Doing big stretches in a yacht, I had my head in a bucket and had a rotten time. But in a kayak, even if you are in rough seas, you aren't going into the galley," he said.
Approaching familiar landscapes from the water has offered a new perspective. Cheung Chau, for example, has always been busy when Mackay visited. With crowds and a long trip back to Sai Kung at the end of the day, it has been a place of stress.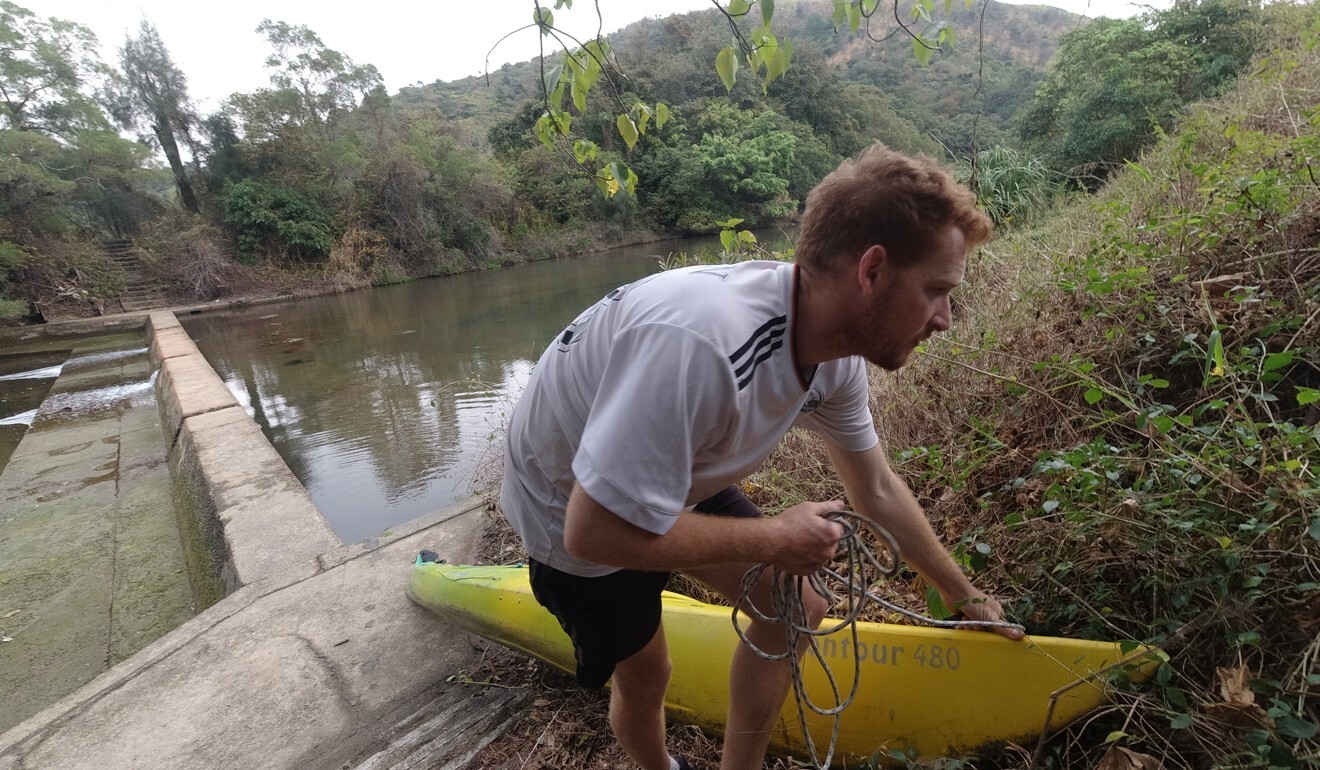 "But this time, I cruised in from Lamma. I arrived at this little beach in the evening, it was peaceful and charismatic," he said.
The Soko Islands, a place he originally thought was not interesting enough to warrant a trip, were surprising too. There are the remains of a
Vietnamese refugee camp, closed in 1996
, on one of the Soko Islands. When he camped, the bioluminescence, a plankton that shines blue when disturbed at night, lit up the beach.
"I've never seen anything like it, and I don't think I ever will again in terms of how bright and vivid it was. I wish I had some way to capture it," he said.
Another highlight was the northwest tip of Hong Kong. After paddling past the airport and the runway reclamation, a power plant and a landfill site, with the towers of Shenzhen on the other side of Deep Bay, Mackay entered Mai Po. The nature reserve is full of wild birds and mangroves, and it was a peaceful contrast to the "dystopian" industry of Deep Bay.
"I was filming myself on the last night, as I arrived home, and trying to summarise the trip," Mackay added. "I'd recommend it to anyone. Well, actually, no, I'd recommend it to anyone who's into kayaking. If you don't like kayaking, it's a lot to bite off."