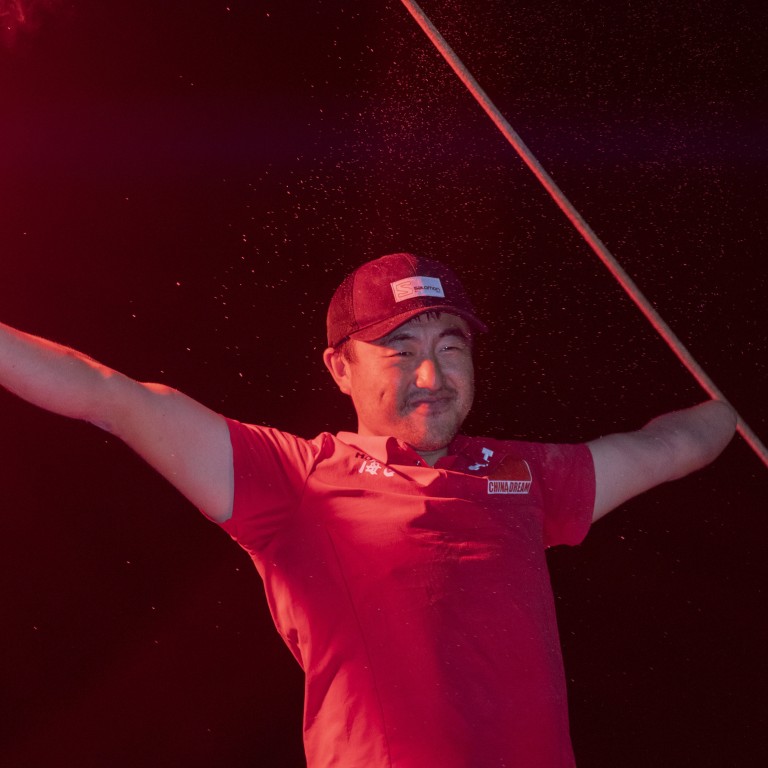 Paralympian Xu Jingkun becomes first Chinese sailor to complete epic Route du Rhum solo race
Xu Jingkun amasses a following in China, and takes his fans 'annoyances' and throws them into the ocean
Jingkun's confidence in his ability is bolstered by coming through a horrid start in a series of storms
Xu Jingkun has become the first Chinese sailor to complete the Route du Rhum solo race, finishing the run across the Atlantic in just over 16 days.
The 33-year-old sailed into Guadeloupe in 29th place in his category, after a journey that attracted a huge following across China, which the Paralympian said made the loneliness of the sea not lonely at all.
Xu said his aims extended beyond the race itself, with inspiring others and gaining experience for a world solo voyage among the forces driving him to finish.
"Although sailing alone, I am not lonely at all. I have received a lot of followers' supports and blessings," Xu said. "I am really happy to be the first Chinese captain to participate and complete the Route du Rhum.
"As a disabled athlete, to be able to participate in such a legendary event, I hope that I can be an example, open a window for others, let them know that even person like us, we have the right to have the dream and the ability to achieve dreams."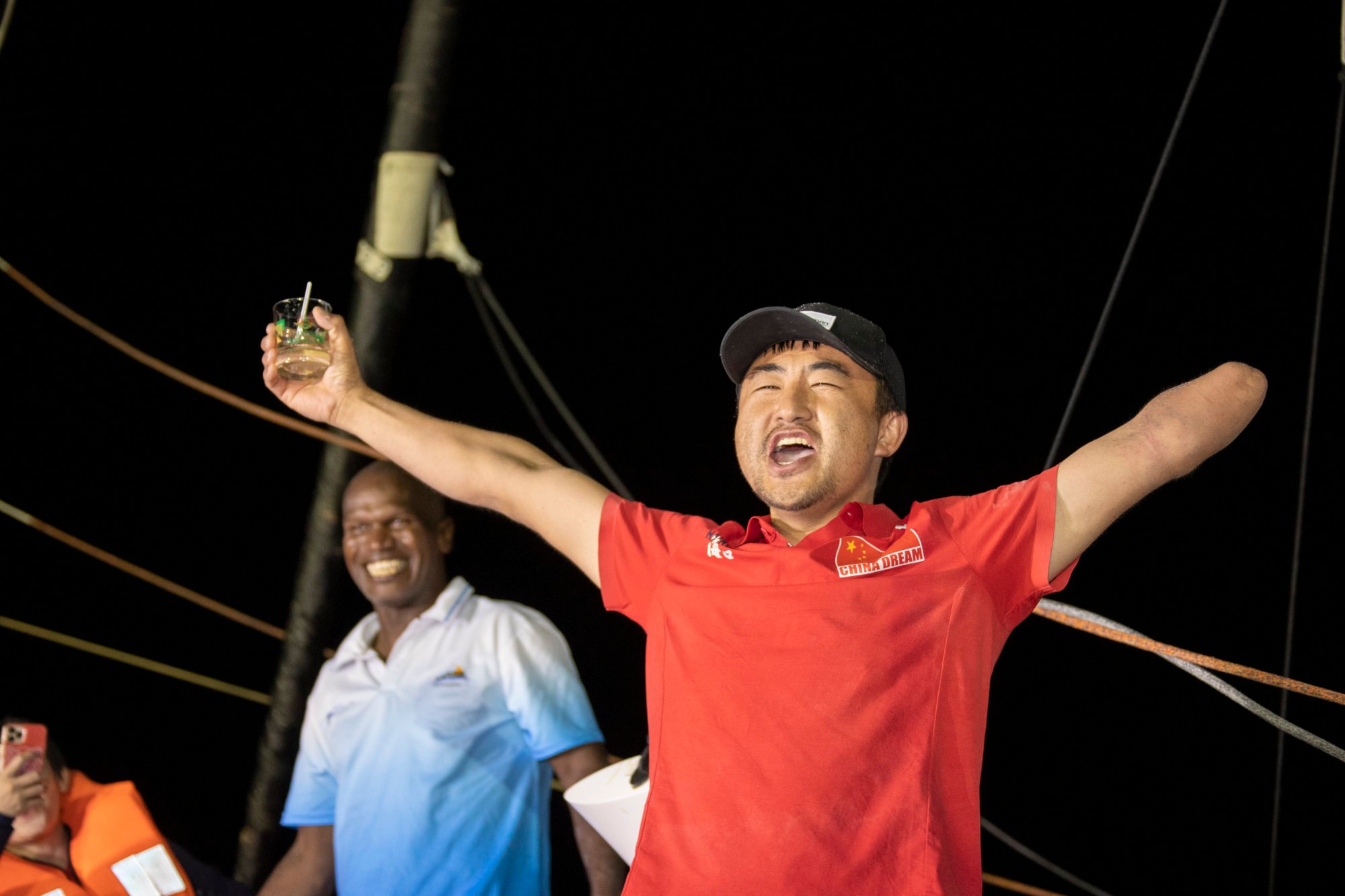 Xu, who lost part of his left arm in a firework accident at the age of 12, has amassed a following back in China. Before the journey, fans sent him their trials and tribulations, so he could discard them into the sea on their behalf.
He said when he was sailing alone, he felt the sea accommodated all his unhappiness and also all his hopes. He wanted to share that feeling with others.
"I can help other people take away their annoyances by reading their annoyances to the Atlantic, leaving them in the middle of the Atlantic and they can be happier ever after," Xu said.
The start of the race in France was hectic, with the fleet battered by storms and a number of other skippers were forced to abandon the race.
"There was nearly no sleep in the first three or four days, no dry clothes were changed in the first seven days, and the first hot meal was eaten on the eighth day. It was indeed a very difficult start," Xu said, after arriving at the finish early on Friday morning.
It was a big learning curve for Xu as he continues his journey towards his own round the world Vendee Globe race.
"I'm so proud to pass through three big storms and that my boat is not damaged," he said. "I succeeded to protect my boat, from that moment on I finally felt like it's my boat and I could control her. It's very important to me."
Xu reiterated several times the importance of the sunrise, which reminded him that with a new day, there were new opportunities to keep pushing on.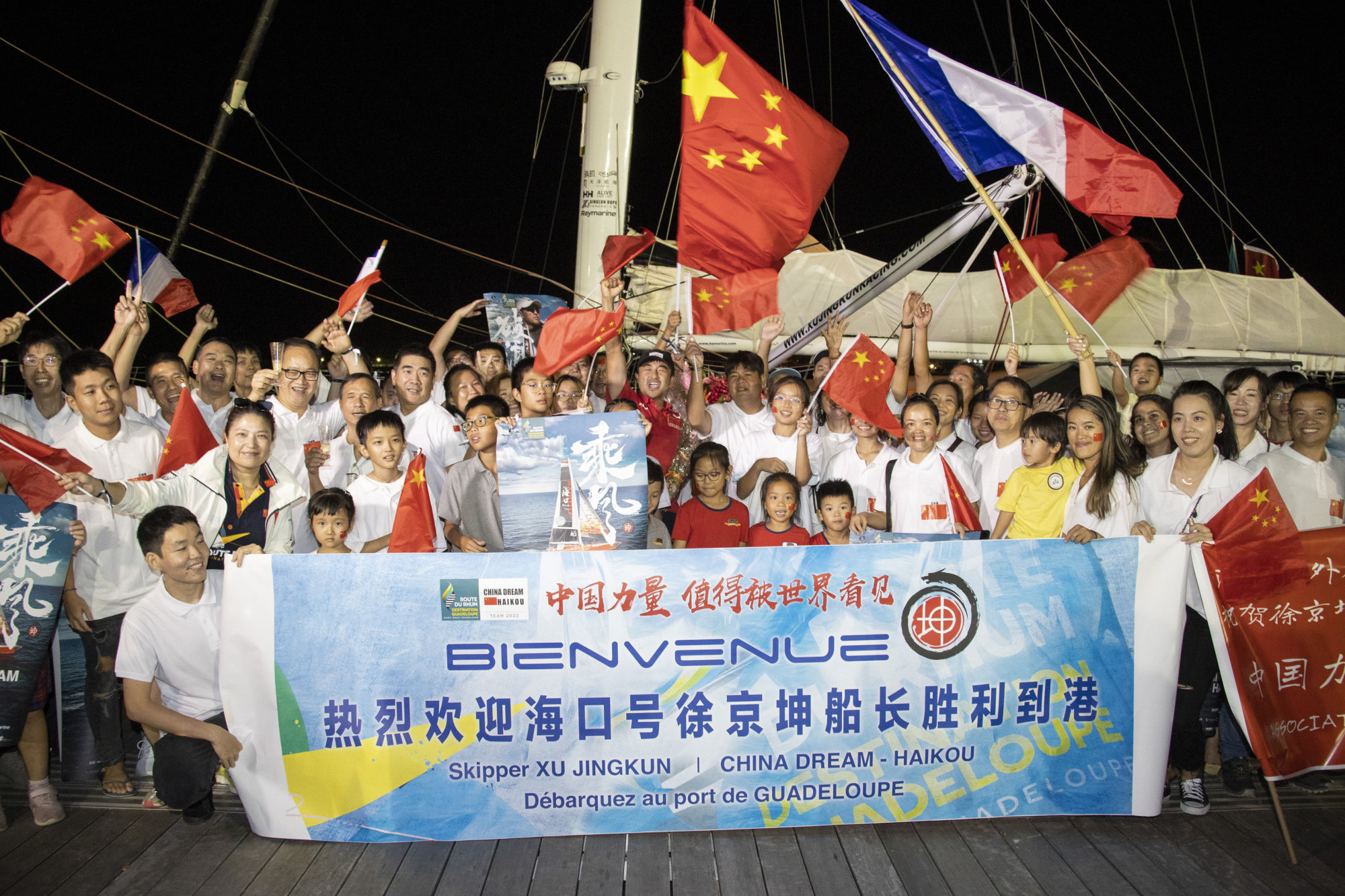 "Even though I have seen countless sunrises and sunsets, the sunrises and sunsets of each day still amaze me. I always believe that as long as the sun rises, everything will find a solution," Xu said.
Along with showing disabled people that they can pursue their dreams, Xu also more broadly wants to grow sailing in China. A large crowd of Chinese expatriates in Guadeloupe gathered to cheer him in.
"I hope to share the things the sea taught me with more people and make more people happy."