Hiking can mean 100 different things to 100 different people. You can plan a massive trek that lasts months or a day excursion into the hills near your home.
Here's a list of some of the shoes on the market at the moment to make sure you have a shoe that fits your needs, not just your foot.
Salomon – X Ultra 3 Wide Mid GTX
The classically shaped boot offers stability with its high ankle. The manufacturers say the top is reinforced by flexible material, so it hugs your foot comfortably but firmly for moving down hill. Despite its sturdy structure, it is surprisingly light but possibly at the expense of a stiff sole, which may or may not be your preference. The bottom is grippy for slippery terrain.
Caterpillar Men's Navigator Mid Waterproof Steel Toe Work Boot
These boots are very sturdy. They are designed for construction sites, so have a steel-capped toe. But they can used on rough or boggy terrain for avid hikers. If you are looking to move quickly over dry, well-maintained trails, these are not the boots for you. If you are going off road for days on end, and want to protect your foot, keep them dry and support your ankle, make sure you try the Navigator.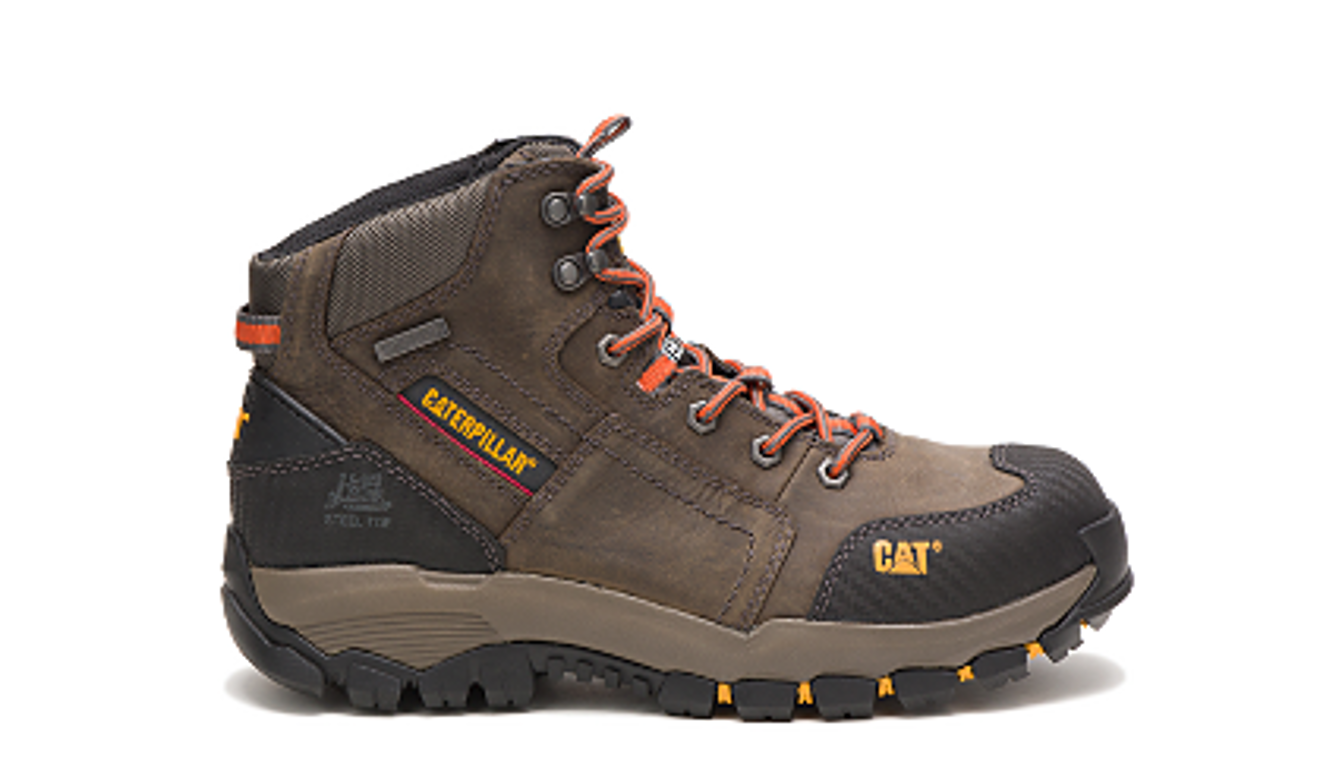 Merrell Moab 2 Ventilator Shoe
In stark contrast to the Navigator, the Merrell is very lightweight and minimalist for a hiking shoe. It's almost a trail-running shoe. It does not come above the ankle like traditional boots, so is perfect for short excursions over well-kept trails. It still has a cushioned sole to allow for longer days, protecting your feet from the impact of carrying a pack long distances. It is comfortable, has a wide toe area and the sole is grippy with Vibram rubber.
Patagonia Drifter A/C Hiking Shoe
Another shoe, rather than boot, for a lightweight option on your hiking days. Its mesh lining material is good for wicking away sweat. It is well cushioned for the long days and also has a Vibram sole for grip. Despite not coming above the ankle, it is supportive and it dries quickly.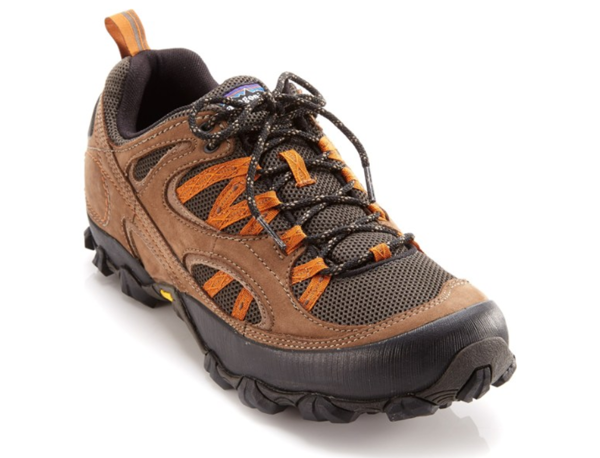 Merrell Moab 2 Mid Ventilator Boot
The boot version of the Moab shoe is still light and flexible, but has a high ankle support like more traditional hiking footwear. Its light design makes it perfect for short excursions, but it can still handle technical hiking terrain. However, it might not be the best shoe for really long tough hikes as it compromises durability for weight, flexibility and comfort.