Hobbies are often started as a means to "get out of the house" but for Benny Chu Kin-wa and Moon Kwong Kwon-lin getting out of the house was a hurdle in itself.
Both Chu and Kwong are members of the Hong Kong Blind Sports Federation, a non-governmental organisation promoting equal participation and opportunities in sports for the visually impaired.
"Every one of us will understand this," said Chu, one of Hong Kong's most promising visually impaired marathon runners.
"Blindness can cause us to hide away in our homes, so taking a step outside and completing something challenging deserves respect."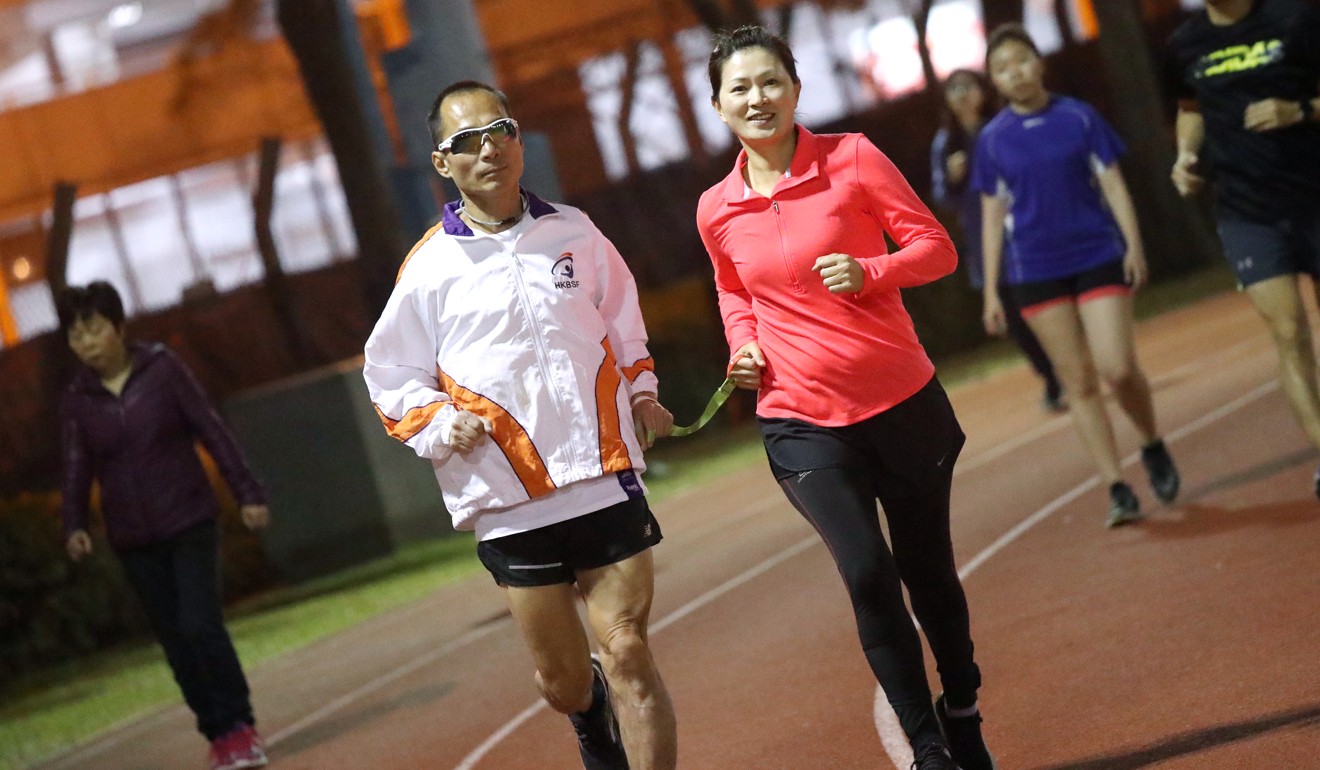 Chu, who is opting for the half marathon on Sunday to conserve energy for the Taipei Marathon in Taiwan in late January, started running seven years ago after his secondary school PE teacher encouraged him to train for the Standard Chartered Hong Kong Marathon.
"It was a slow process, but I realised that despite my condition, I could still take part in huge Hong Kong events." he said.
"It's such a great feeling and it motivated me to start running at international events, too."
Kwong, who has 10 per cent vision, added it is very easy for the visually impaired to lose self-confidence, so much so that she tried to conceal her condition before taking up running.
"I was basically hiding in my flat for two to three years," she said. "I barely had sight, so I couldn't do many things.
"I used to be so worried about what people thought about me – that they knew I couldn't see much – so I pretended that I could see fine, even when I couldn't."
Running her first marathon in 2009 rejuvenated Kwong. She has now completed marathons in Taiwan, South Korea and the USA, with a particularly memorable bronze medal half marathon finish at the Dalian Marathon in 2011.
"My belief came back. After joining the federation, I realised I wasn't the only unlucky one," she said. "There were other people going through worse than me, so why should I be down all the time?"
Kwong – unlike Chu – has taken a break from running marathons, but that does not mean she has stopped exercise all together. Quite the contrary.
"Last year, I trekked up to the Mount Everest base camp with my peers," she recalled. "It was such a memorable experience. I did a lot of biking, too."
Venturing up part of the Earth's highest mountain was a significant milestone for Kwong, who has felt the contrast from being on top of the world now to being rock bottom just over a decade ago.
Aside from her visual impairment, Kwong suffers from neurofibromatosis, a genetic disorder that causes lumps to form on nerve tissue.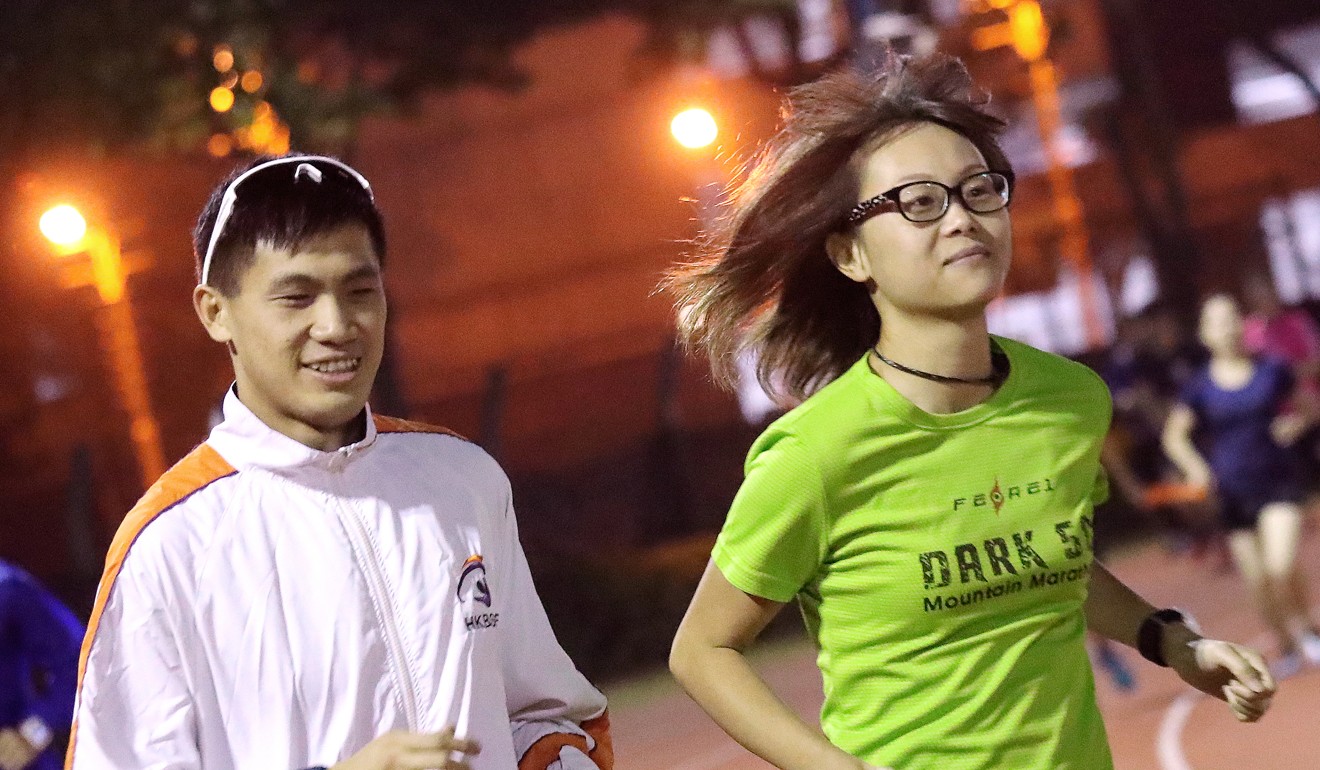 "Every time I get it, that part of me swells up," she said. "I used to wear long-sleeved clothes during my competitions and people would ask 'are you not hot in that?'
"I remember that all changed at the National Day Race in 2009. I had worn my usual long sleeves, but my coach said it was too hot and that I should wear normal running gear.
"I was really unhappy because I didn't want to change, but in the end, I remembered I had spent months training for the race. Why should clothes stop me from running?
"After I changed, I realised nobody was paying attention as they were concentrating on the race. From then on, I accepted that this is what I've been born with.
"Some people have asked whether it's contagious … I would have been very self-conscious about it before, but I'm happy to talk about it now with my sleeves rolled up."
Kwong will provide moral support for Chu and 17 of his federation peers. They will be joined by 23 guides, who will be holding the other end of the tether to maintain correct pacing and avoid any incoming obstacles.
"I've been telling them to show guts and not to be afraid of the difficult times," said Kwong, adding that falling is inevitable.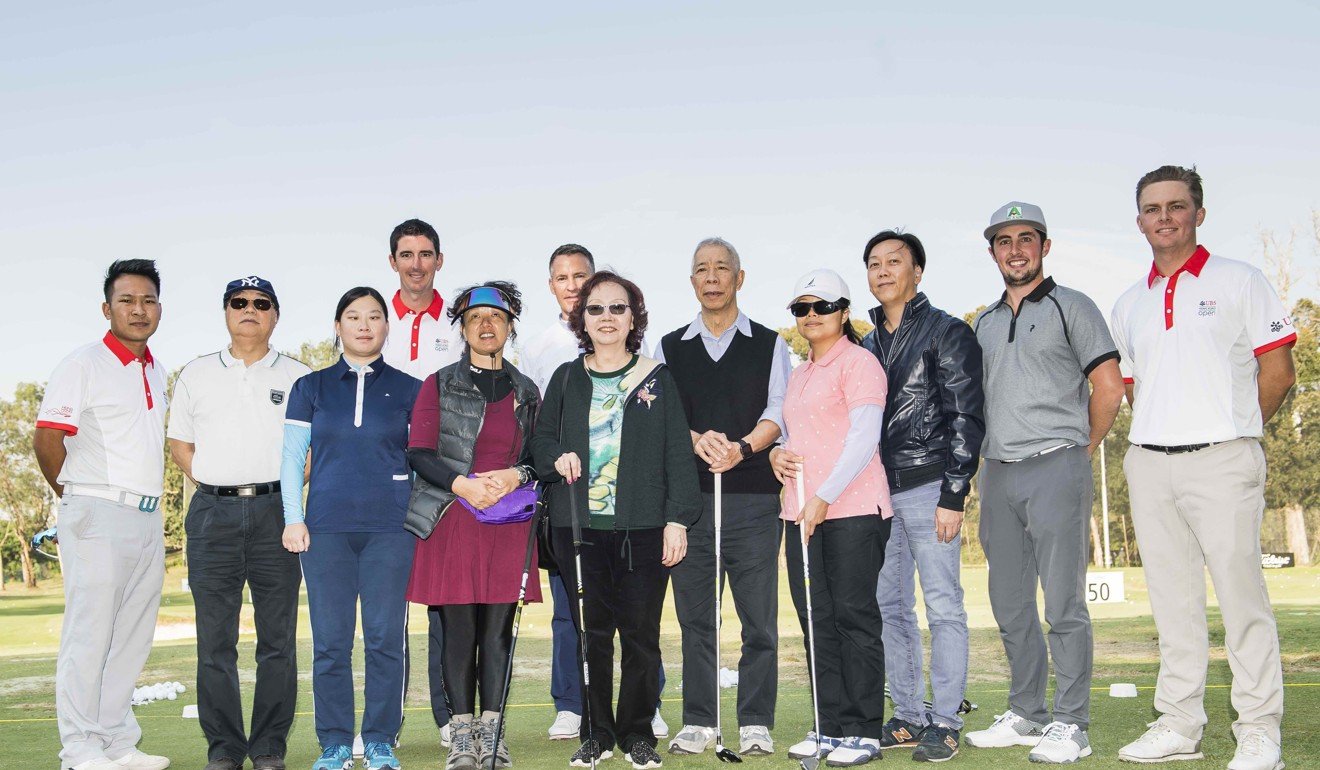 Chu has the utmost confidence in his running partner, who he has formed a friendship with over years of competitions home and abroad.
"The important thing is to learn how to keep next to your guide," he said. "Falling over happens when we're on our own, but they show us the away and know what we want to do during the race.
"When people see us at competitions and shout 'keep going' or 'add oil', you feel accepted. It's that feeling that you can compete alongside anyone."
The Federation's CEO, Grace Chan, set up the body 10 years ago with the mission to use sports as a means to show equality.
"It's so important to them. A lot of [our members] used to be able to see but lost their sight, thus losing self confidence.
"They became passive and didn't want to meet anybody, so we wanted to restore their self confidence and integrate them into society again through sports."