Gulume Tollesa pushed herself to her limits – and then some – in the Standard Chartered Hong Kong Marathon on Sunday.
Not only did the defending champion shatter her 2017 winning time by nearly four minutes, she also blitzed the Hong Kong record by 36 seconds.
With a stunning run of two hours, 29 minutes and 36 seconds, she left everything on the course, even in the literal sense – the 25-year-old moved aside race officials seconds after crossing the line to vomit on the sidelines.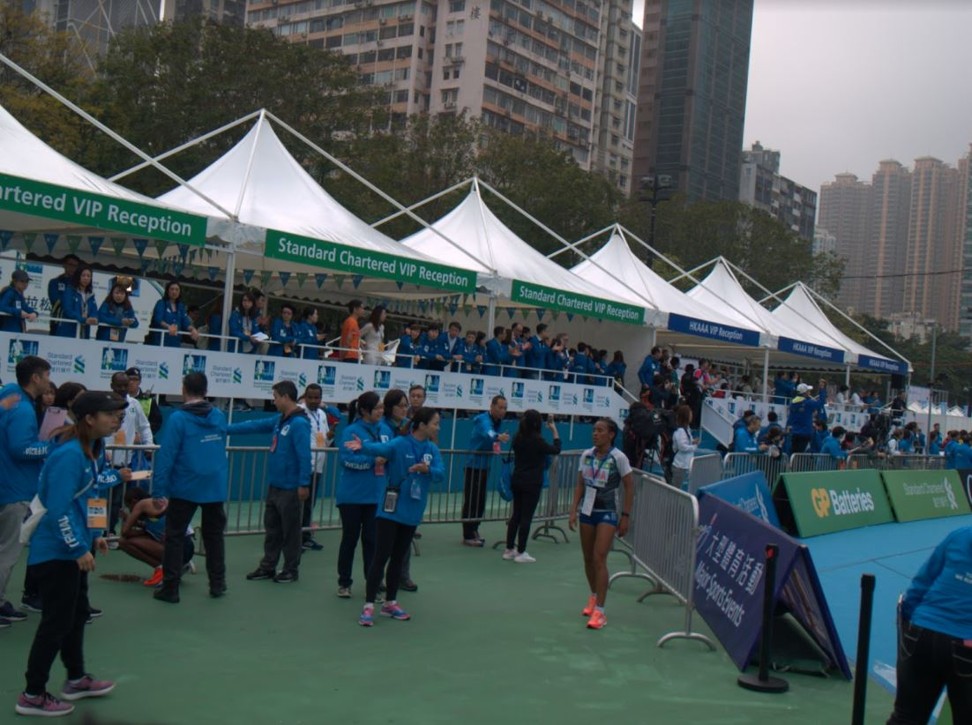 But the brilliant Tollesa shook off any ill effects as she took her place atop the winner's podium in Victoria Park.
"Sometimes there are similarities in the weather conditions between my country and Hong Kong," said the Ethiopian.
"Right now it's medium hot over there, like here, but no rain and no wind."
The long-distance specialist was caught slightly off guard by the Hong Kong breeze but her efforts were still enough to win by a five-second margin.
"I was very prepared for this marathon but the weather conditions made it difficult," said Tollesa, whose personal best stays at 2.23:12 from the 2015 Frankfurt Marathon.
"The wind was challenging to run in, there were a few ups and downs. In general, it was OK. I'm very happy to have won last year and again this year."
Tollesa picked up US$65,000 (HK$508,000) in prize money but kept quiet about what she was going to spend it on.
"I'm going to put it in a business," she smiled. "But I'm not telling anyone just yet."
Tollesa's journey from humble East African beginnings to women's marathon glory is already impressive enough, but she is still hungry for more.
"What motivates me is the future," she said. "I train more and more for the future, and [my aim is to] run more today than I have in any previous encounter.
After making it two from two at the Hong Kong Marathon, Tollesa hinted she would like to make it a hat-trick.
"We are looking forward to going home," she said. "Maybe we'll see you next year."