One runner remained in critical condition following Sunday morning's Standard Chartered Hong Kong Marathon.
A total of 32 competitors were taken to hospital, compared to 27 last year, with 13 having been discharged as of ​9pm on Sunday.
There were five people in serious condition and 13 people in stable condition on Sunday evening. Earlier, three people were listed as critical but the condition of two of them have since improved.
The runner who was still in critical condition was a 50-year-old who ran in the 10km race and who was in the intensive care unit at Eastern Hospital – after being transferred from Ruttonjee Hospital – having lost consciousness after six kilometres of the race.
The other two – a 51-year-old man at Queen Mary who ran in the full marathon, and a 28-year-old man at Queen Elizabeth who ran in the half marathon – have been sent back to the wards.
Hong Kong Marathon results, updates and pictures from the finish line at Victoria Park
"We have sent people to the hospital for an update but it's up to the hospital to release any new information," said Hong Kong Amateur Athletic Association chairman Kwan Kee.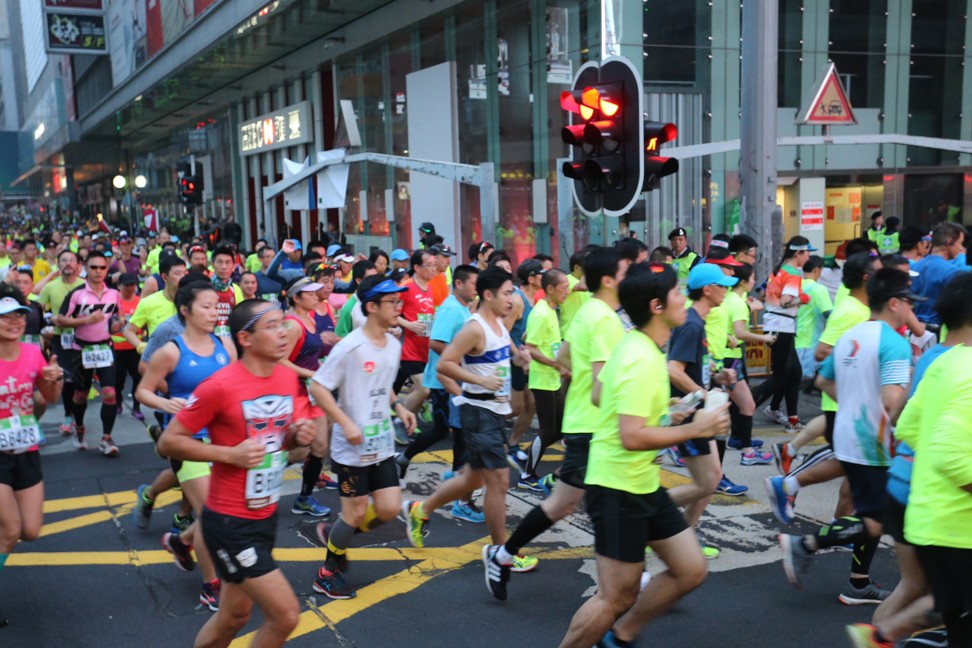 "We will monitor the situation and offer assistance if required."
Despite the forecast suggesting humidity could reach a staggering 90 per cent on Sunday, the official was happy with the weather, saying most of the race was held under cool conditions.
No selfie? No chance, say Hong Kong Marathon finishers as pleas from the fun police fall on deaf ears
"The sun did not come [out] until 11.30am which helped the situation," he said.
"Many of the runners have achieved good results and this is mainly because distance running is getting more popular in Hong Kong. Some even get private coaches to help them prepare for the event."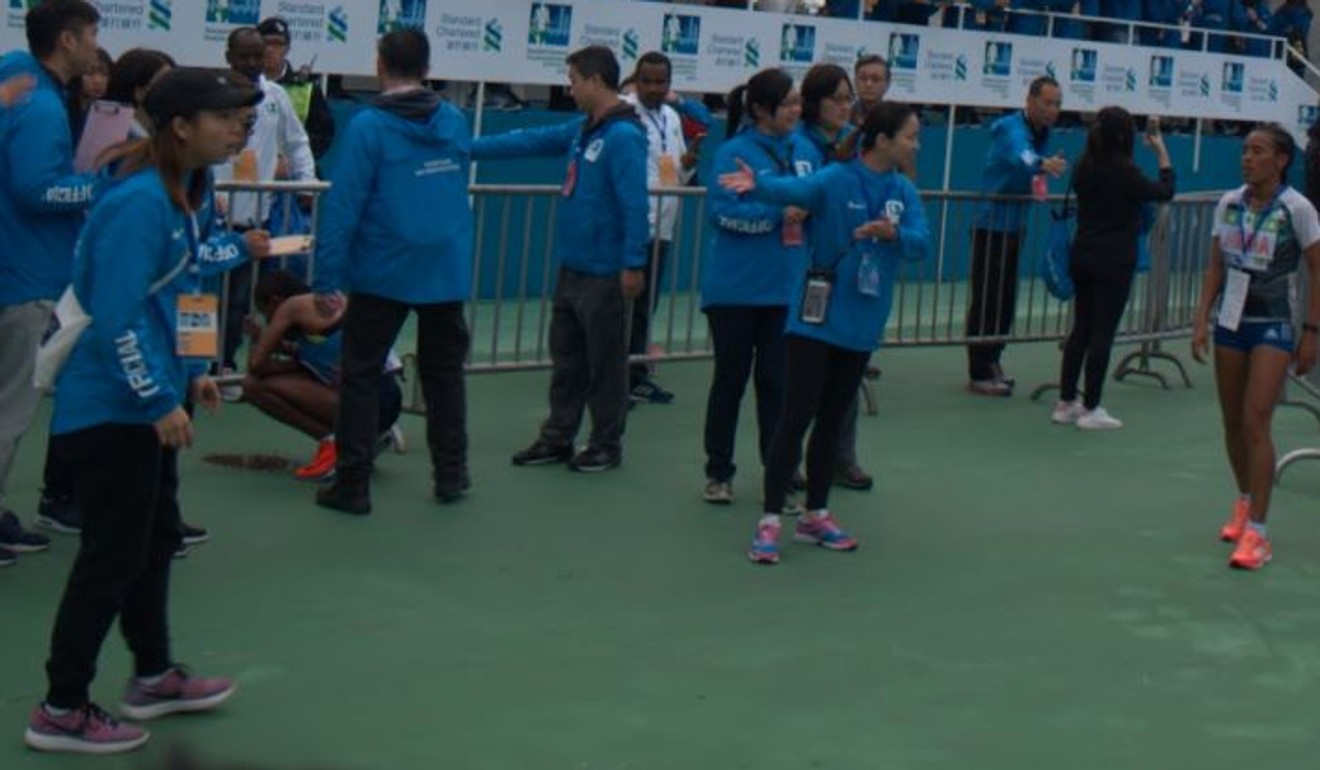 The temperature was between 15 to 19.6 degrees Celsius while the humidity was between 74 to 87 per cent during the race.
Only 83.7 per cent of the 74,365 entries showed up with a total 62,284 attending the event.