As the end came into view a lump appeared in Edie Hu's throat. She was only a kilometre away from becoming the first woman since 1976 to swim the 45 kilometres around Hong Kong Island.
"My safety swimmers joined me for the last kilometre and I got a little emotional knowing it was nearing the end," she said. "But I didn't know how far it was. I kept saying 'it's gotta be around here. OK, it's gotta be around here' but finally I saw the finish."
Hu finished in 12 hours and 37 minutes, becoming the first Chinese-American woman to complete the feat and the first since Australian Olympian Linda McGill in 1976. She finished in over 17 hours.
Hu started at the Sai Wan Swimming Shed near Kennedy Town, continued clockwise through Victoria Harbour, past Shek O, Stanley and Ap Lei Chau, then finishing back in Sai Wan.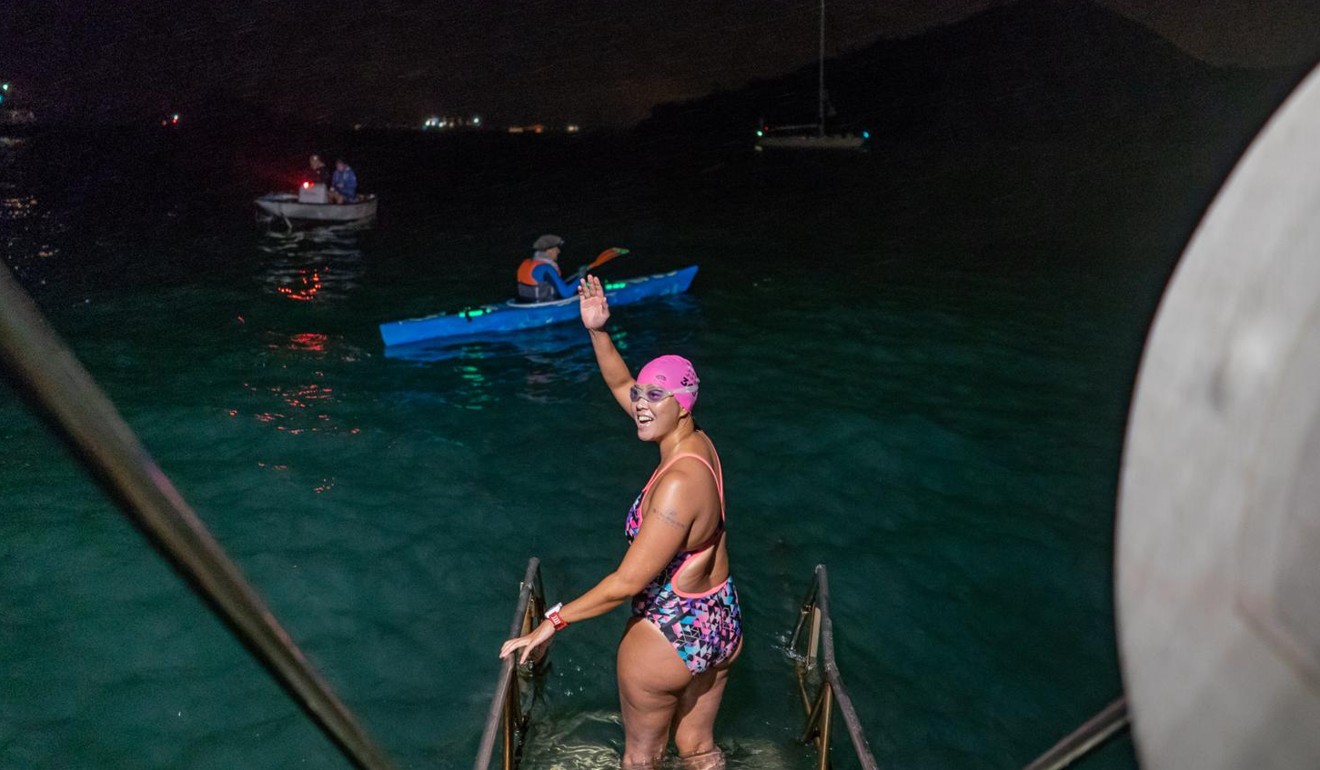 "I felt quite euphoric," she said. "I didn't expect so many people to come and support me at the end."
Hu said the swim went better than expected. She was helped by currents and tides, and credits her navigators and planning team for timing the swim with tidal charts.
Swimming around Hong Kong Island: Edie Hu attempts to circle the city for charity and become first woman to try since 1976
"I turned to my paddler and said it felt like I had been walking downhill the entire way," she said.
Hu is raising money for the charity Splash, which empowers domestic helpers by teaching them how to swim.
Inspired to take on the challenge after Simon Holliday completed it last year, Hu finished only a three minutes off Holliday's time of 12:34. She rued lost minutes trying to refuel.
Two years in the planning … five months of training … 12 hours and 32 minutes of exhaustion … then victory
"If there is something to be disappointed about it is the time," she said. "It was the feeds that cost me time. When it's only three minutes, then just 20 seconds extra here and there can add up."
Initially, Hu received food and water from her main support boat, but trying to collect the fuel proved difficult. She had to chase the cup for water or take food from a net. Eventually, they changed tactics and used a smaller boat.
"For me, it was much more manageable," she said.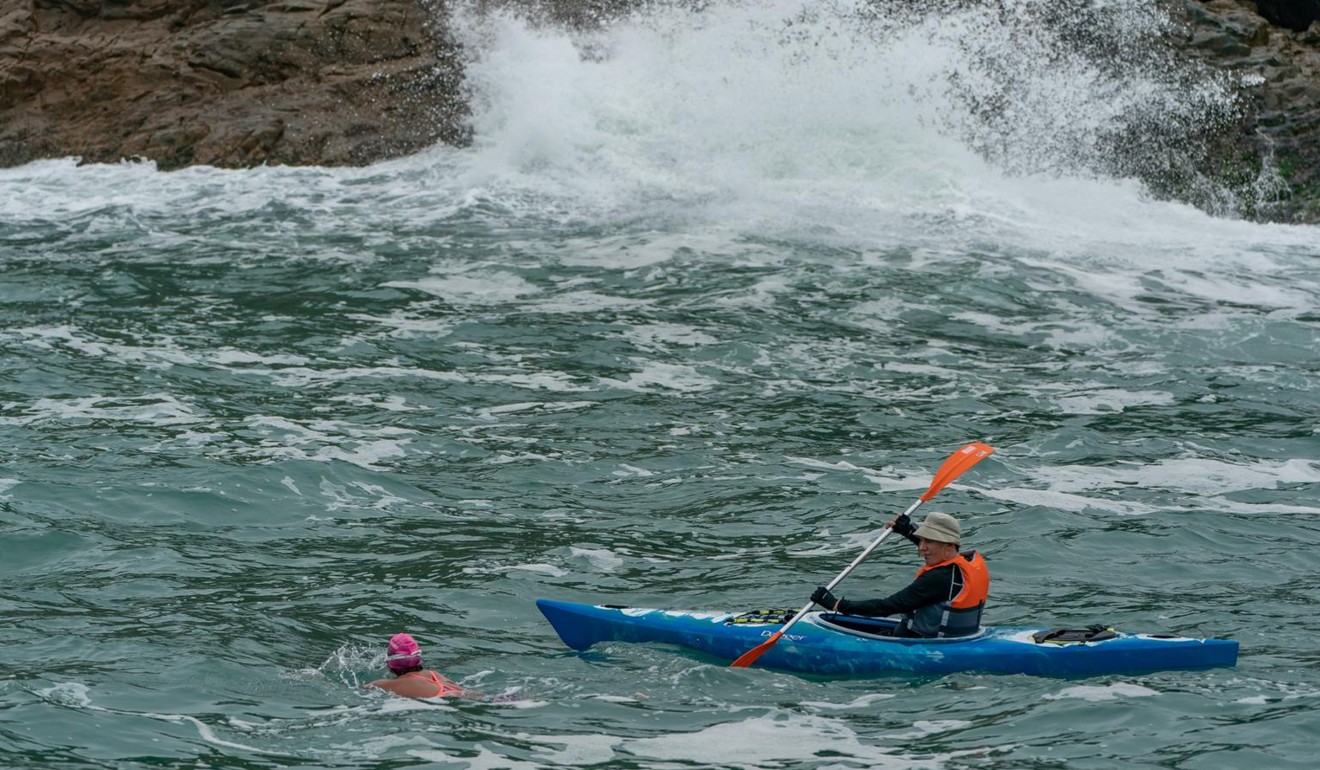 Hu would not have managed the swim without the support of the charity, the safety boat, her paddlers and a great many more people who helped her.
"I'm just so grateful for all the people who were part of the team," she said. "It isn't a solo event, it's a team event."
You can donate to Hu's charity efforts here.