Rod Dixon dedicates his time to getting schoolchildren exercising but the idea to cajole others is just him passing on a message that was once given to him.
Dixon's illustrious career includes a New York Marathon win in 1983 and a 1,500 metres bronze medal at the 1972 Munich Olympics. But he was inspired to start running at the age of 10 when fellow Kiwi Edmund Hillary – the first person to summit Mount Everest – came to his school.
"He told us Mount Everest is not high enough for your goals, your dreams and your aspirations," Dixon said.
Dixon is in Hong Kong this weekend as the guest of honour at the Gammon China Coast Marathon, organised by the Athletic Veterans of Hong Kong (AVOHK).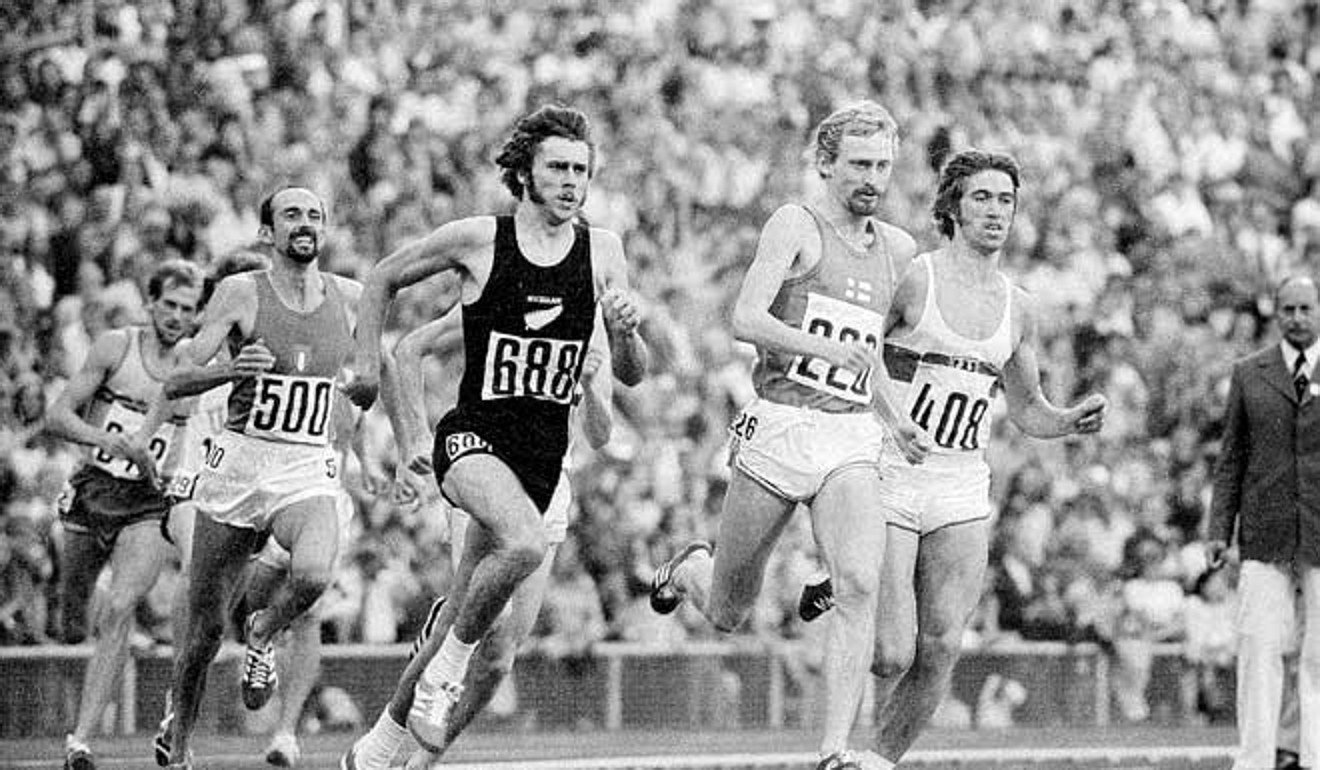 Twelve years after Hillary's visit, Dixon won his Olympic medal but was reluctant to share the story with Hillary.
"I said well, you don't call the queen and you don't call Sir Edmund," Dixon recalled. But upon finding out that Hillary's address was in the phone book he decided to visit him.
Dixon knocked on the door of the great mountaineer, who reached the summit of Everest along with Nepalese Sherpa mountaineer Tenzing Norgay in 1953.
Hillary appeared and Dixon stammered: "Sir, I went to the Olympics last year and I, er, I er, won a medal and it was because of your inspiration from when you came to my school in Nelson in 1960."
Dixon handed the mountaineer his medal.
A beginner's guide to climbing Everest: Hongkonger pens book on daunting challenge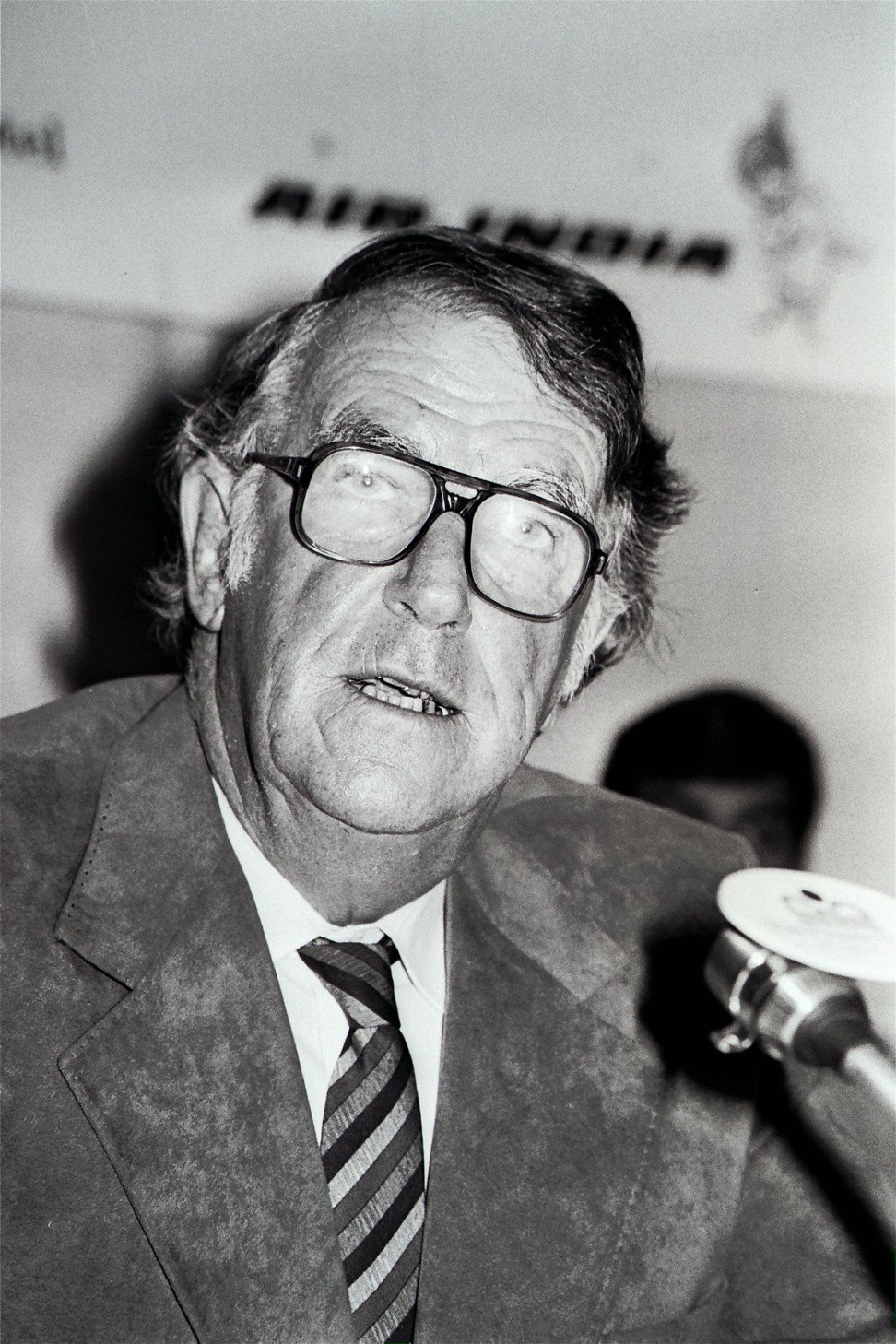 Hillary, who died in 2008 aged 88, remembered the school visit and said: "This is fine young Rodney, but can you promise me one thing?"
"Yes sir," Dixon replied.
"Will you inspire the next generation for me?" Hillary asked.
"Just like you did to me?"
"Yes."
"I'll do that," Dixon agreed.
He gave the medal back, shut the door and Dixon thought, "What do I do now?"
Chinese double amputee talks about finally climbing Everest, 43 years after first attempt
Lost and without a plan, it wasn't until 1990 that an opportunity presented itself. A school was shutting down and Dixon saved it by getting all the kids in the area to run a mile a day for 26 days. On the 26th day they ran their final mile at the endangered school and were awarded a medal their marathon distance.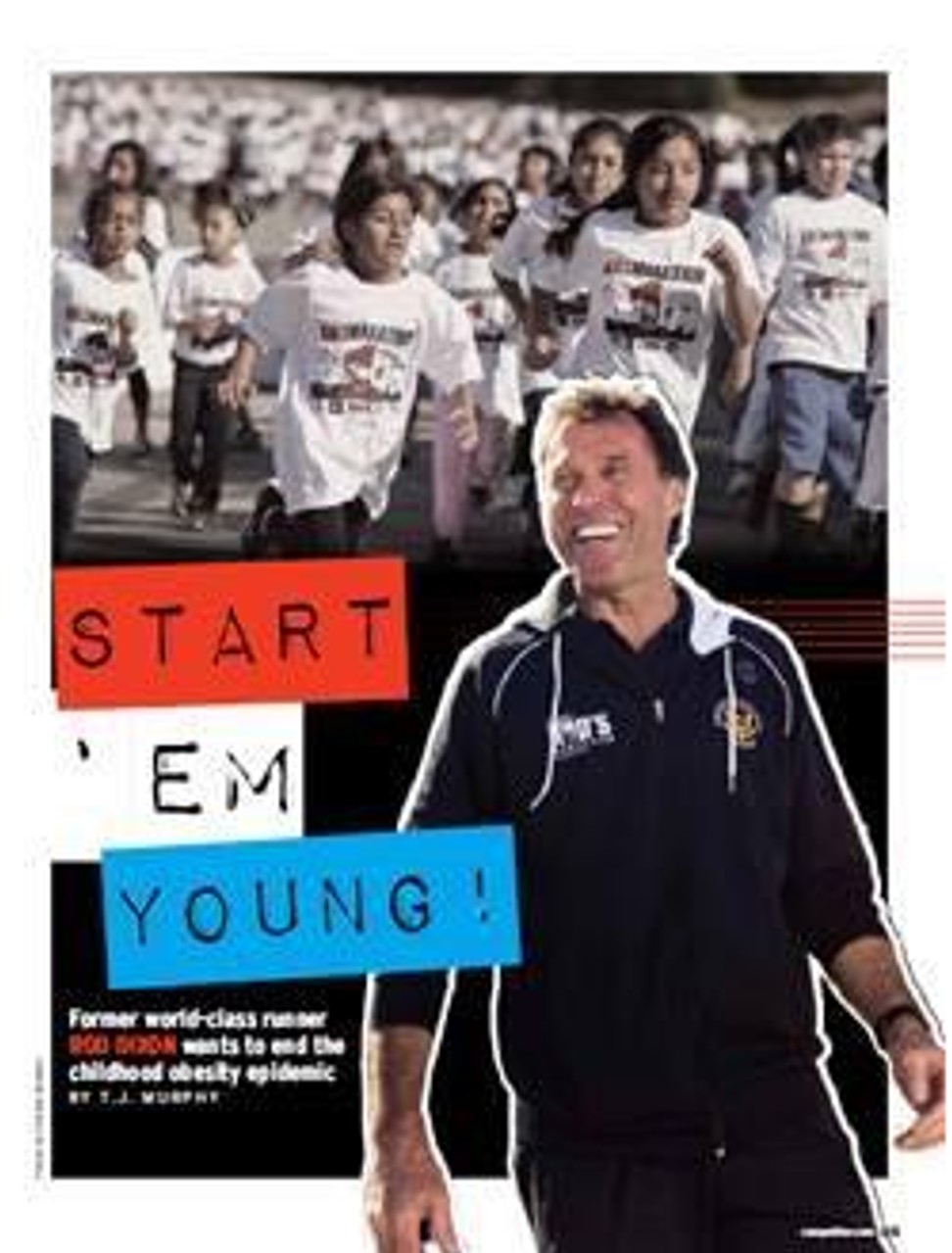 The parents came too and the event raised so much money that it became an annual tradition. Over the years Dixon has built two classrooms and a swimming pool for the school that was on the brink of closure.
Dixon has since set up "KIDSMARATHON", where he goes to schools and gets kids running, even if it is just a few minutes every day. He has kept the same model of 26 miles in 26 days, or 26 kilometres for the younger kids.
"My three S's are sitting, screaming, sugar," Dixon said. "Kids were made to move but the school system tells them to sit down and keep quiet. Sit down and shut up. We're going into schools and getting kids moving."
Cycling to Everest: Chinese rider becomes first to 'scale' 8,848 metres – and match mountain climb
Teachers are seeing the benefits – their students are more attentive and grades improve, said Dixon. In reluctant schools, Dixon gets headmasters or headmistresses from nearby schools already on board to explain the benefits.
"They have seen it, they are my greatest salesman," Dixon said.
Dixon's epic win at the 1983 New York Marathon, where he took the lead after 26 miles, is his career highlight. He targeted it with 27 weeks of training and wanted it to define his career.
But he will not get the itch to run the China Coastal Marathon this weekend, instead content to inspire others and spread the message that everyone who runs wins.
"Finishing is winning, winning is finishing," his KIDSMARATHON logo reads.
"New York was the whole journey. It was what I did rather than winning," he said. "That's what I've tried to do when I've been working with the with kids, I want people to be the best they can be."