There's probably thousands of people all over the city feeling sore and stiff today.
More than 64,700 runners took to the streets in the 50th annual Hong Kong Marathon on Sunday, tacklingvarious course lengths, including a 10K, half and full marathon (42km).
Briton Paula Radcliffe, who has held the women's record for a full marathon since 2003 in London (2:15:25), recently revealed to The Telegraph that she once tore her colon setting the world record.
The 45-year-old said there were a number of things runners can do the day after to speed up the recovery process and avoid gruelling injuries.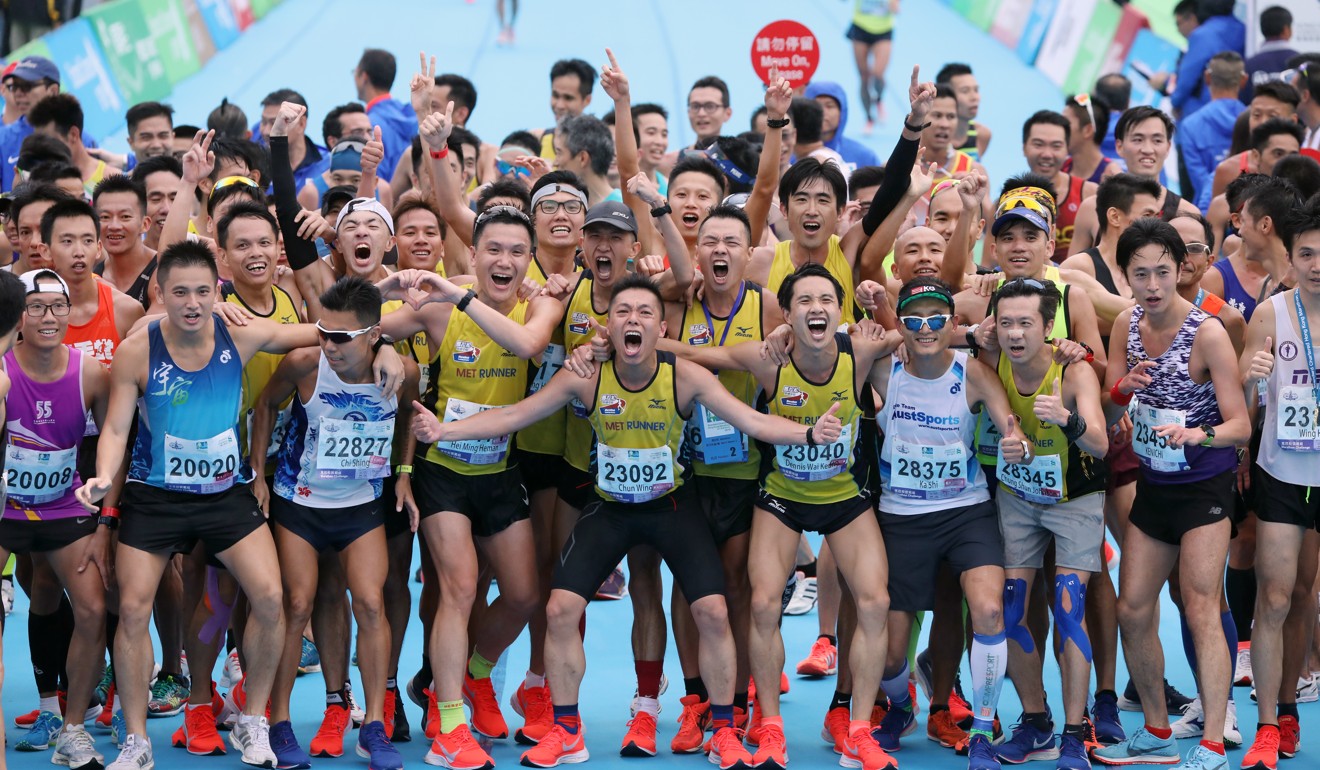 Hong Kong Marathon: youngster Hanniel Chow makes a statement – now he has to be wooed full-time
In an interview with Women's Health, Radcliffe said a deep tissue massage is a great way to help fatigued muscles stay loose and something she does after a race. She also said if you are up to it, a short run the day after is also a great way to fuel recovery, if you can stand it.
One of the recent trends hitting the athletic world is cryotherapy, in which people submerge their bodies in incredibly cold temperatures. Turns out, it can actually aid recovery from various sporting endeavours including marathons.
Hong Kong Marathon: record-breaking Kenyan Barnabas Kiptum so far ahead his rivals never saw him
A 2016 study out of the Netherlands found that "hot to cold" showers, in which participants turned water icy cold for up to 90 seconds, showed a reduction in sickness as well as improved quality of life. The science behind the cold therapy is that it increases blood flow and the production of cortisol and norepinephrine concentrations (which is a fancy way of saying it jolts the body's system).
Cold therapy has also been shown to reduce lactic acid levels, which are seen as harmful metabolic debris, from the system. Cold is also well known to reduce inflammation and swelling, hence the multimillion-dollar industry for ice packs.
Hong Kong Marathon: organisers relieved as record performances overshadow casualty list
In an interview for ACTIVE magazine, Lauren Antonucci, a registered dietitian and marathon runner said the best food to eat after a marathon is a meal high in protein.
A 2018 study out of Rutgers University in New Jersey found that not only is protein vital to recovering from various physical activities, but the timing of eating protein is just as crucial.
The study found that "protein consumption in and around intense or prolonged endurance activity may aid in reduction of upper respiratory tract infection incidence and improved immune system function", meaning you should be upping your protein intake after a marathon, and also maybe pack a protein bar next year for your 42-kilometre trek.
Hong Kong Marathon: Christy Yiu makes stunning return from pregnancy hiatus in half marathon
While it is technically legal in Hong Kong (marijuana is not), cannabidiol (CBD) oil may be hard to get even though it now has growing scientific backing when it comes to athletic recovery. A 2015 study found that it reduced inflammation in rats, and the anecdotal reports from athletes is growing daily. Andrew Talansky, a professional triathlete from California, said he has replaced pain medication like ibuprofen with CBO oil.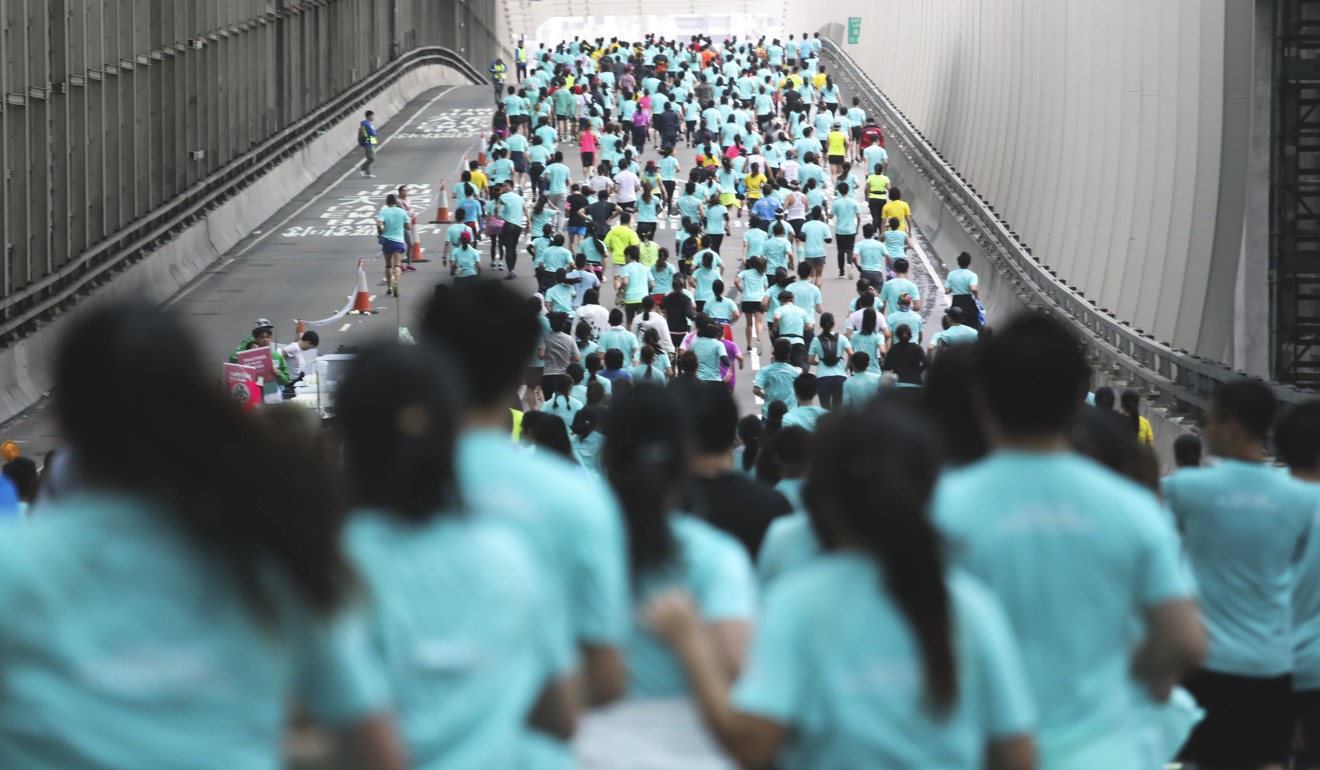 Hong Kong Marathon: finishers share stories of weight loss, friendship and personal bests
Finally, one of the most important things a marathon runner can do after a race is sleep.
Tom Goom, a researcher and practising physiotherapist who has advised the Cancer Research UK Marathon team, said in an interview with The Sunday Telegraph that sleep "is the best form of recovery". He said "the hi-tech stuff is often very faddy but not evidence-based".
One of the recent health fads that has been debunked is an Epsom salt baths (magnesium sulphate), which does not have any real scientific backing to show it helps speed up the recovery process.