Young filmmaker Alex Bescoby will enjoy a view into both the past and present when he teams up with 87-year-old adventurer Tim Slessor to attempt to drive across Asia and Europe – in the same 4x4 vehicle Slessor used to make the reverse trip more than six decades ago.
Slessor was one of a group of young British university students who drove from London to Singapore in 1955 in a pair of Land Rovers they named "Oxford" and "Cambridge".
Slessor, who produced documentaries for the BBC for 30 years before retiring, wrote an account of his exploits, which Bescoby read and drew inspiration from.
The pair teamed up after Adam Bennett tracked down "Oxford" and restored it to running order. "Cambridge" is believed to have been destroyed.
The pair will be part of a group of eight setting out in three vehicles from Singapore on August 25 with London in their sights.
Bescoby, 31, who is based in Myanmar, acknowledges the 56-year age gap between them presents challenges, but insists it also offers opportunities.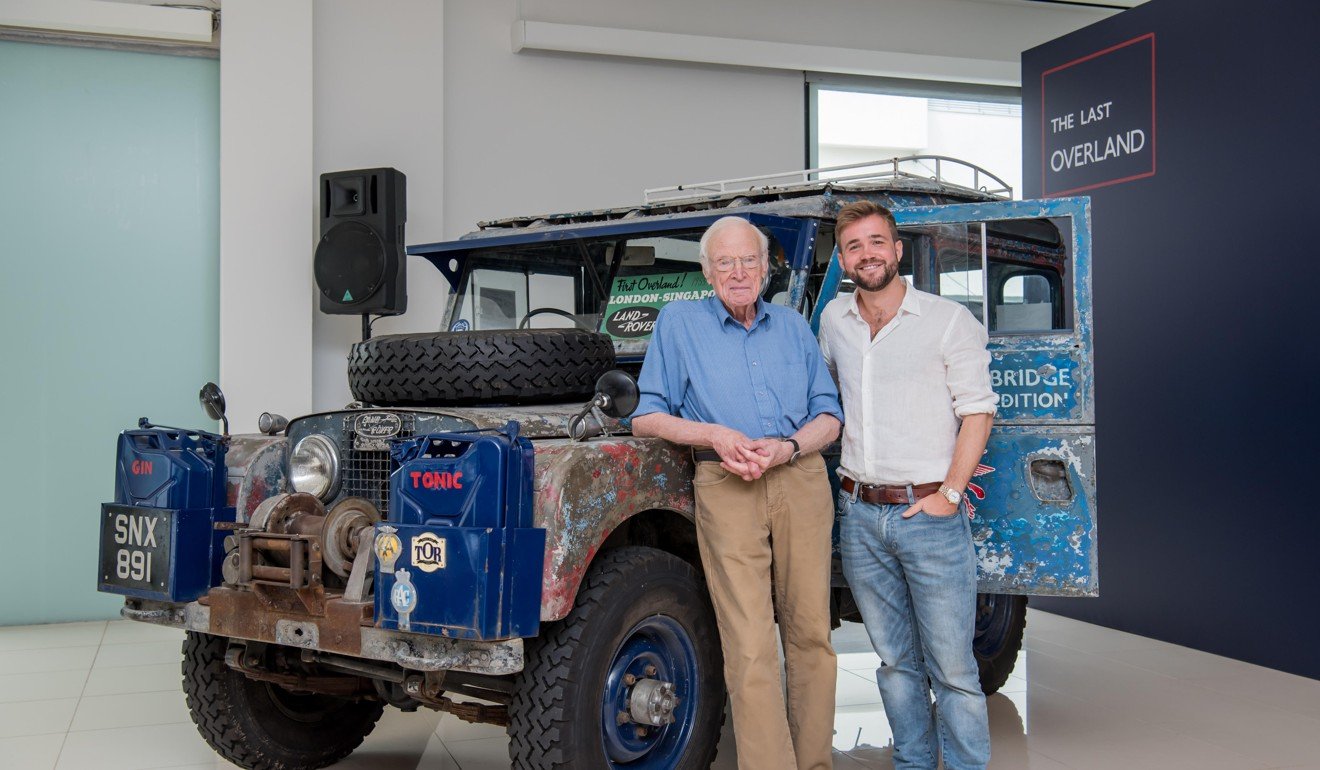 "I don't think we'll find a shared playlist," Bescoby said of their musical tastes. He said he was keen to learn the perspective of an older travelling companion. "It's a bit of meditation on ageing – seeing the challenges of growing old, and the opportunities that come with that devil-may-care attitude."
Bescoby has had to explain new technologies to Slessor, like digital music streaming service Spotify, while Slessor has had to explain the intricacies of driving a car without power steering.
"As young men, we have a lot to learn from old men," he said. "We are all so focused on getting ahead in life, in careers, but there is so much to learn when we realise we won't be around forever."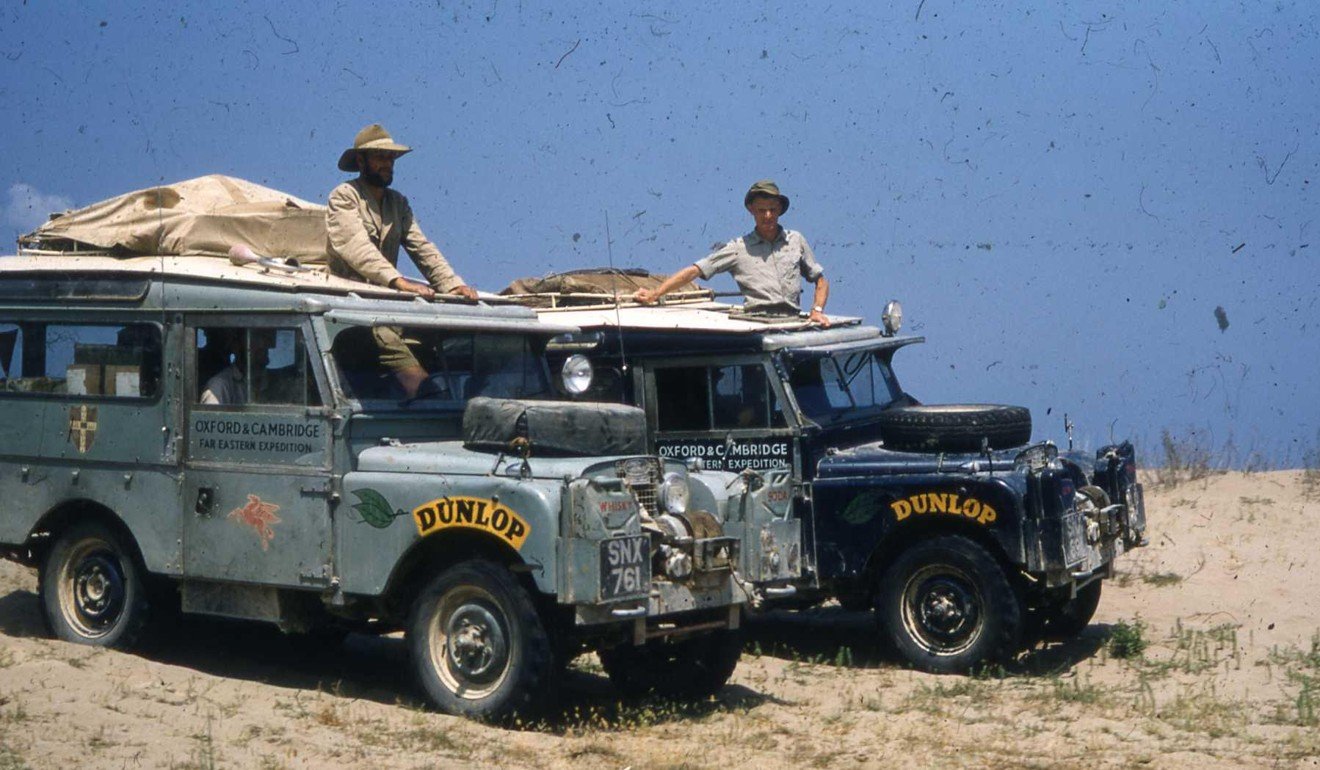 Many of Bescoby's older relatives have died early from cancer or eventually developed Alzheimer's disease.
"As much as I love Tim, I would have loved to do this with my grandad, not someone else's, but [my grandad] has Alzheimer's and doesn't know who I am any more," Bescoby said. "In a way, I'm a bit more attuned to it [mortality] than most. It's driven a more alternative lifestyle of just getting it done."
The group is raising money for charities Walking with the Wounded and Dementia UK.
The original journey took Slessor and his companions through some countries which are unsafe to travel through these days, such as Syria and Afghanistan.
"I loved the pioneering nature of it, meandering through parts of the world you couldn't touch with a barge pole now," Bescoby said. "Reading the book now makes you realise how much the world has changed. The route we're doing would have been unthinkable then, [driving] behind the Iron Curtain."
The team plan to drive through China, Central Asia and West Asia into Europe.
"One of the big appeals is seeing it through Tim's eyes and seeing how the world has changed," Bescoby said. "Or how it hasn't, hopefully."