Bodybuilding superstar Shawn Rhoden was considered a breath of fresh air when he won last year's Mr Olympia, but the Jamaican-born American might suffocate under the weight of serious accusations that could see him put behind bars for a long time.
Never in the history of the Mr Olympia – the world's most prestigious bodybuilding competition – has a champion been in this much trouble and, when rape charges were filed against him in Utah last week, Rhoden's world came crashing down harder than a 500-pound barbell hitting the floor.
Rhoden caused a massive upset when he dethroned seven-time Olympia champion Phil Heath with his polished look and aesthetic physique winning the hearts of the judges at last September's contest.
His victory was seen as a win for bodybuilding in general as the title for the world's best-built man went to a smaller bodybuilder instead of the "mass monsters" we have been used to seeing, such as Heath, Dorian Yates, Ronnie Coleman and Jay Cutler.
Former Filipino bodybuilder and four-time national champion prepares for 2019 CrossFit Games
The 117kg bodybuilder changed the fitness landscape overnight with his chiselled frame and small waist, winning over the bloated "bubble gut" physiques that have dominated the bodybuilding scene for the past 20 years. He was seen as the sport's future.
The father of bodybuilding, Joe Weider, and his brother Joe created the Olympia back in 1965. Rhoden is the 19th winner of the competition and he's the oldest at 43 years old, tied with former winner Chris Dickerson.
It's unprecedented that a Mr Olympia winner, let alone a reigning one, is facing serious time in prison. He was charged last week in 3rd District Court in Salt Lake City with rape and object rape and a host of other nasties. The case has shaken the bodybuilding world to its core and is the biggest scandal since one-time Mr Olympia competitor, Bertil Fox, of Britain, was sent to prison for double homicide back in the 1990s.
Bruce Lee's fitness regime and diet made him a pioneer among athletes and martial artists alike
TMZ Sports reported that Rhoden's bail has been set at US$750,000 after a woman bodybuilder accused him of rape in a hotel room in Utah last October – just a few weeks after winning the Olympia – and details of the allegations make extremely distressing reading.
American Media LLC, the parent company of the Olympia which promotes the competition, acted quickly. A day after being charged, "Flexatron", as he is commonly known, had his eligibility to compete in the 2019 Mr Olympia revoked.
American Media and chief executive David Pecker announced Rhoden, 44, will not be allowed to compete in this year's Olympia and future Olympias. Does that mean that Rhoden has already been given a life ban before he's been convicted?
American Media also announced it would suspend coverage of Rhoden in its media brands, including (magazines) Muscle & Fitness and FLEX, until a ruling has been made.
What is clenbuterol and why are so many athletes testing positive? CrossFit veteran latest to be investigated for PED
It's easy to understand why America Media is taking no chances. It made the decision before the trial, which could take months or even years. The negative publicity surrounding the trial would be bad business.
Who knows what really went on?
How late bodybuilding star Rich Piana paid the ultimate price in pursuit of 'perfection'
No other bodybuilder has been kicked out of the Olympia before and Rhoden has the dubious distinction of becoming the first.
However, the IFBB Professional League has not taken any actions for or against Rhoden, "respecting the rights of the accuser, the accused, and the company which owns and operates the prestigious Mr Olympia contest". Essentially that means they are waiting for the facts to come out.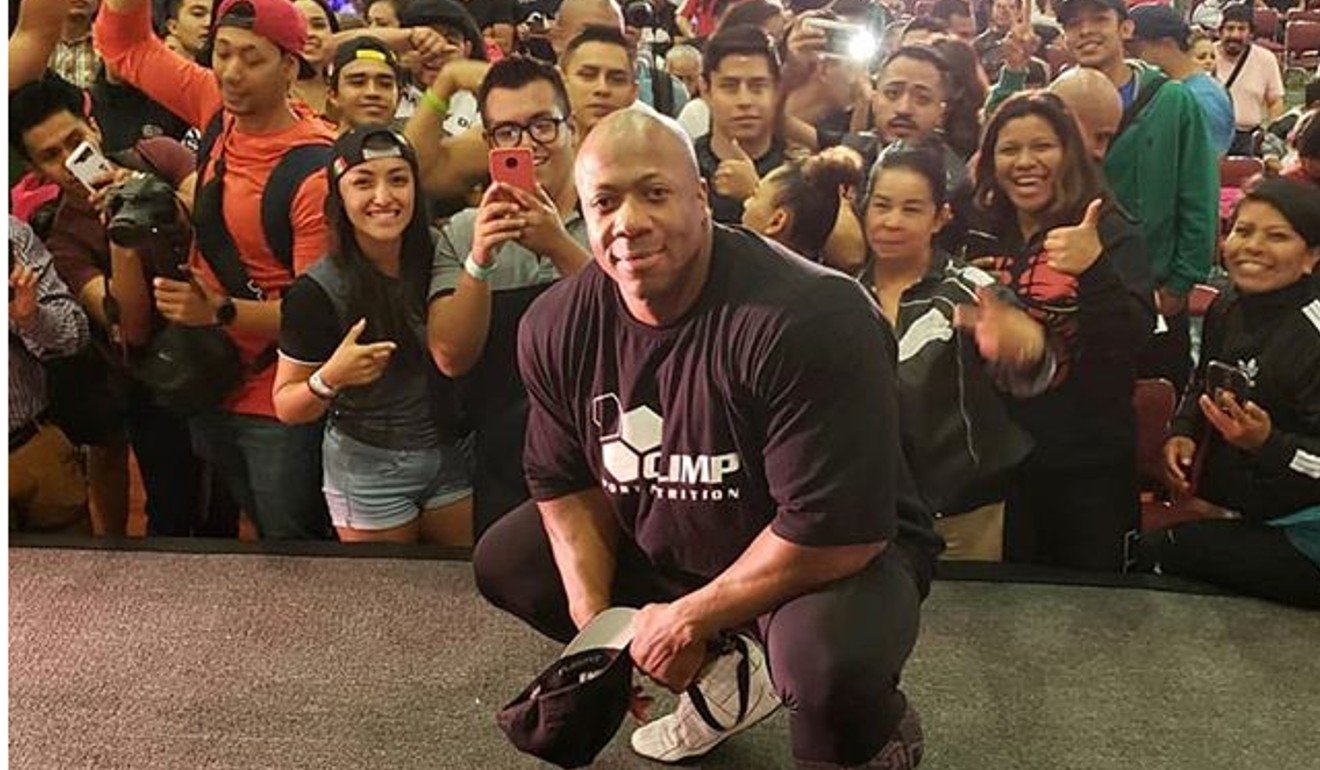 Meanwhile, Rhoden's fans are standing by their man. "Stay strong brother I have been there. The truth will always come to the light," said an Instagram user on his page. "Never give up, Champ," said another.
Other fans were not so kind. "Damn you're gonna be in prison for a while. I was a big fan," said TheReal­_Mario. "I'll let the legal process take its course before I comment. But Shawn will not be allowed to compete at the #Olympia this year say officials," said Matt Weik.
If Rhoden is proven guilty, it would definitely spell the end of his career. Even if he did serve time for his alleged crime, the powers that be would never allow him to compete again, let alone promote their products.
A rape conviction would undoubtedly ruin Rhoden. It would be a sad end to what has been a promising career, with fans (he has more than 1.6 million Instagram followers) needing to look elsewhere to find bodybuilding's future.