Franco Columbu, Arnold Schwarzenegger's best friend, training partner, confidant and one-time strongman who won the Mr Olympia bodybuilding title twice, has died after drowning while swimming in the sea in Sardinia, Italy according to multiple reports.
Columbu's death left Schwarzenegger devastated and the Terminator star took to social media to write a heartfelt tribute to his "partner in crime", closing the final chapter on one of sport's most unusual and greatest partnerships/friendships.
"I am devastated today. But I am also so, so grateful for the 54 years of friendship and joy we shared," wrote Schwarzenegger in his Instagram account.
"The pumps [exercise], the chess games, the construction work, the meals, the pranks, the life lessons – we did it all together. We grew and we learned and we loved. My life was more fun, more colourful, and more complete because of you."
According to Italian media reports, the former Sardinian-born strongman died in the late morning in San Teodoro, a small town in Sardinia, Italy on Thursday as a consequence of "an accident at sea". Reports could not confirm Columbu's exact cause of death with some suggesting that he died of a heart attack while other reports said he had drowned. Emergency services airlifted Columbu to a local hospital where he was pronounced dead. He was 78.
Arnold and Franco became fast buddies, dominating the bodybuilding world together and forming a sort of "Batman and Robin" bromance after first meeting in Munich in 1965. "Arnold and Franco", as they were always known, both emigrated to the United States in 1969 to become two of Joe Weider's (the father of modern bodybuilding) biggest bodybuilding stars.
Columbu, whose feats of strengths are legendary (benchpress 525 pounds, squat 655 pounds, deadlift 750 pounds), was a champion boxer in his native Sardinia (he hung up his gloves after knocking out his opponent cold) before he found fame and fortune as the "sidekick" to Schwarzenegger during the golden age of bodybuilding in the 1960s and 1970s.
FRANCO COLUMBU , The greatest and strongest bodybuilder I have ever met has passed... He taught me many things that I have applied throughout my life - We will NEVER HAVE A MAN LIKE THIS AGAIN - thank you for the memories Franco pic.twitter.com/vJgzlI4Jyk

— Sylvester Stallone (@TheSlyStallone) August 30, 2019
The pair went on all sorts of "madcap" adventures together, even working as bricklayers in the early days of their blossoming friendship. They built a wall together in Venice Beach, California which still stands today.
But it was bodybuilding they would become famous thanks partly to the success of the breakthrough 1977 documentary Pumping Iron that introduced the dynamic duo and many of the world's top bodybuilders to the mainstream media for the first time.
Arnold and Franco helped each other out during their formative bodybuilding years; Franco being a powerlifter in the early stages of his career taught Arnold useful powerlifting moves, while the Austrian Oak reciprocated by teaching the Sardinian Strongman his bodybuilding techniques that helped Columbu become Mr Olympia twice in 1976 and 1981 – the year he won the Sandow trophy in one of the most controversial triumphs a year after Schwarzenegger himself sealed his seventh Olympia comeback title after a five-year hiatus from competition.
Columbu completed his second Olympia success four years after seriously injuring his leg while lifting a "quarter ton" refrigerator during The World's Strongest Man contest and legend has it that Schwarzenegger used his influence to help get his great friend the title.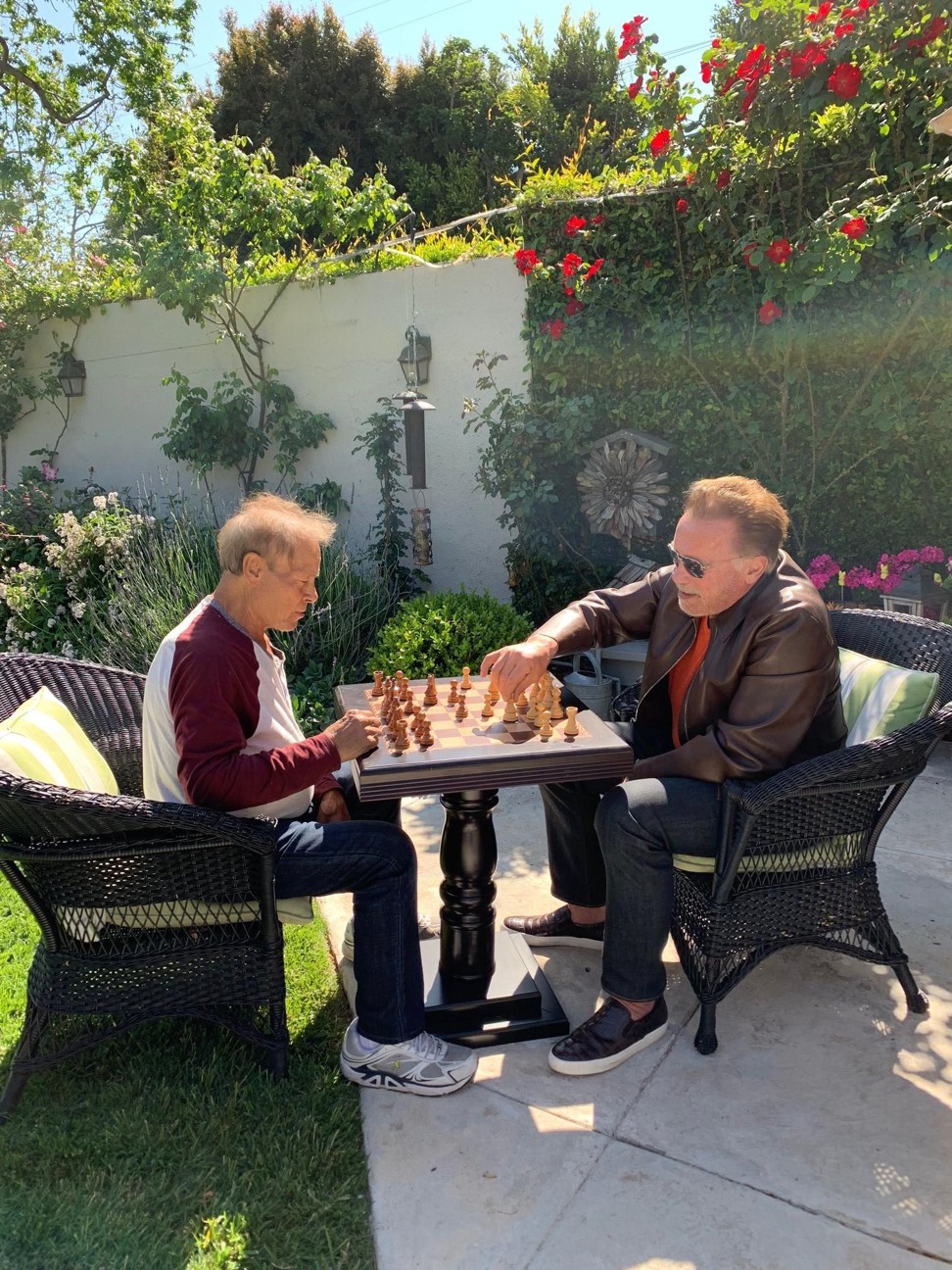 Columbu was also an author of several exercise and nutrition books and was a part-time actor who appeared in the opening scene of Conan the Barbarian and later The Terminator and The Running Man, blockbuster movies for the aspiring Hollywood star, Schwarzenegger, who, even in those early days, wielded enormous influence on studio executives to include his best friend in his movies. Such was the tight friendship they had.
Schwarzenegger, 72, wrote a moving tribute to his best friend on Instagram and added:
"You've heard me say that I don't like when people call me a self-made man. You've even heard me say that you're part of the reason I could never accept that label.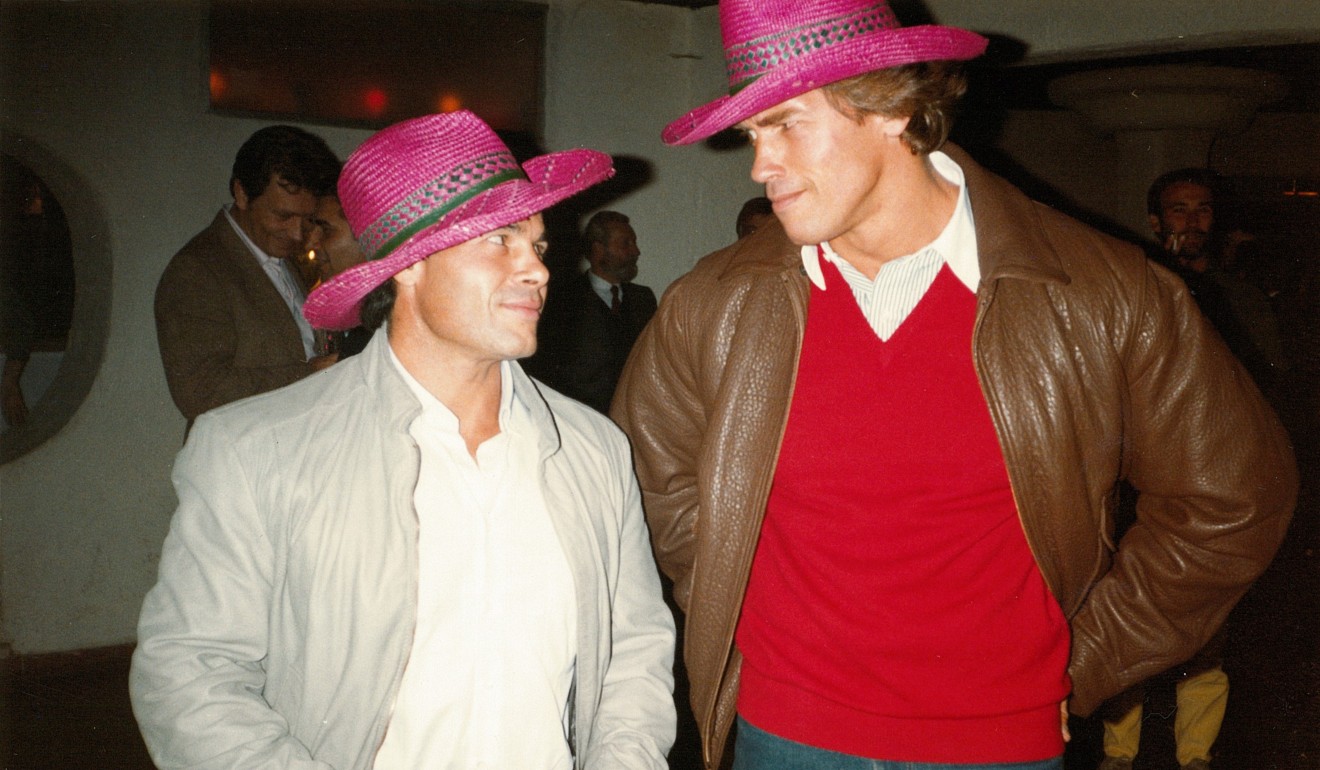 "But I wanted you to know why. From the minute we met in Munich, you were my partner in crime. We pushed each other, we competed with each other, and we laughed at every moment along the way.
"When I finally got to America, I was alone. I'd left my family, my country, my whole life behind. So when I asked Joe Weider to bring you to train with me, it was because I knew I wasn't the same without my best friend. I could thrive without money, without my parents, but I couldn't thrive without you.
"I will always miss you. But I'll also know that a part of you lives on in me, in Debbie, in Maria, and in the millions of people you inspired every day you lived. And I will be there for Maria and Debbie, so you can rest now with no worries.
"I love you Franco. I will always remember the joy you brought to my life, the advices you gave me, and the twinkle in your eye that never disappeared. You were my best friend. Love always, Arnold."
Rambo and Rocky star Sylvester Stallone also paid tribute to Columbu, who helped Sly pump up for Rocky II, while becoming the Hollywood megastar's personal trainer and long-time friend.
"The greatest and strongest bodybuilder I have ever met has passed … He taught me many things that I have applied throughout my life – We will NEVER HAVE A MAN LIKE THIS AGAIN – thank you for the memories Franco," wrote Stallone on Instagram.
A successful chiropractor in Los Angeles for more than 30 years after quitting the bodybuilding scene in the 1980s, Columbu is survived by his wife, Debbie, and their daughter, Maria.