Hosts of schoolchildren, parents and teachers will be taking on the seventh annual Terry Fox Run. The non-competitive event is taking place at Renaissance College Hong Kong in Ma On Shan on Saturday.
Terry Fox was a Canadian athlete who lost his leg to cancer. He tried to raise money and awareness for the disease by running across Canada in 1980. He ended his quest after 143 days because the cancer had spread to his lungs.
He died nine months later but Fox's legacy is annual runs held in schools across Canada every Autumn, all raising money for cancer research. And for seven years, Hong Kong has played host to the tradition too.
Teacher Brad Davies started with his class, and since then it has grown to encompass all of Renaissance College. After contacting the official Terry Fox committee in Canada, it has grown further and although Renaissance College continues to be the base for the event, the entire community is invited and takes part.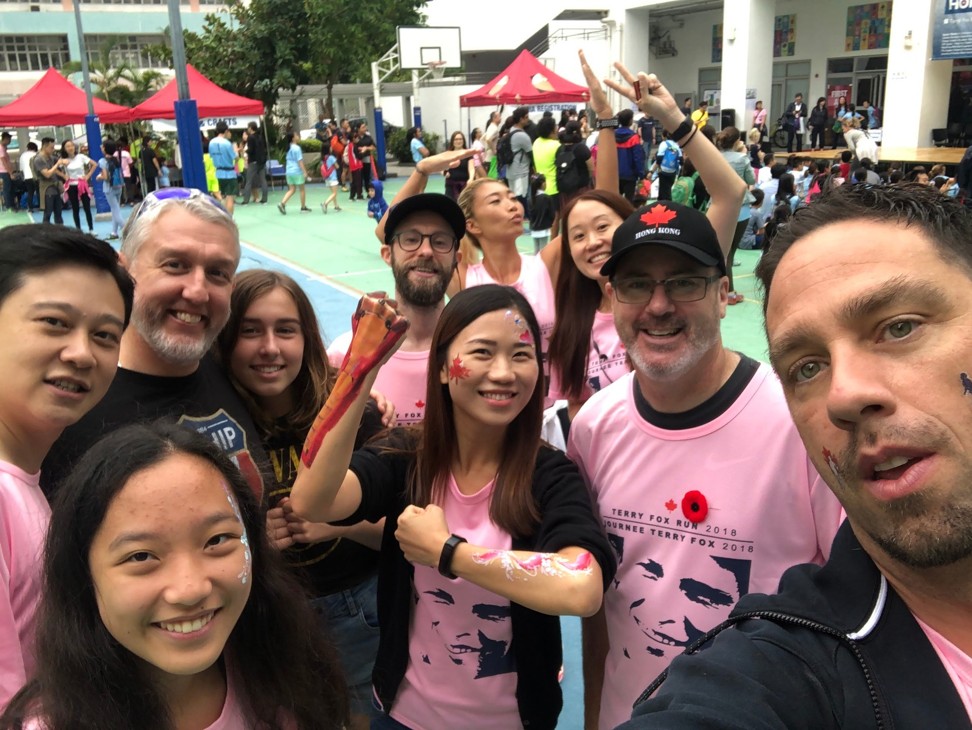 "It's a great way of connecting the local flavour with a Canadian tradition," said Jason Prohaska, a teacher at the College, who has taken part in every run in Hong Kong since its inception.
"It's really a family-oriented day," he said. "It's not a competitive race. People challenge themselves, but we don't keep times."
There are three distances – 3km, 5km and 10km.
When it first started in 2013, the event featured 200 people. Prohaska watched it gradually grow to around 1,600 participants.
"I thought of it like Terry himself, running across Canada," Prohaska said. "At first, he had these lonely days, but then as it got attention it got bigger and bigger.
"There's a sense of pride that we're involved in something important," he said. "It's a little taste of home, and knowing as Canadians we are doing our part."
In the past, Prohaska has campaigned to have a Canadian breakfast available on the day but to no avail.
"In the end anyway, we've got that Canadian feel about it," he added.
You can donate to the charity cause here.