Ajmal Samuel was on a cocktail of drugs and his whole life revolved around the brief pain relief the substances gave him. But he swapped the drugs for endorphins and has racked up an incredible array of endurance accomplishments since.
Now, Samuel is turning his attention to his next challenge – hand cycling the length of Pakistan, starting in August.
Samuel, 54, joined the Pakistan army at 23 years old. But after only one year of service, he was involved in a life-changing car accident and lost the use of his legs. Over the following 15 years, his life and career bounded from success to success, but he was dogged by pain and became addicted to morphine and other pain killers until he found sport. With his next trip he hopes to introduce a range of sports and a new outlook for disabled people across Pakistan.
"Of course, they'll be surprised to see my cycling. But a lot of work has already been done for disabled people in general in Pakistan," Samuel said. "Not in a sport sense, but in general for awareness and rights.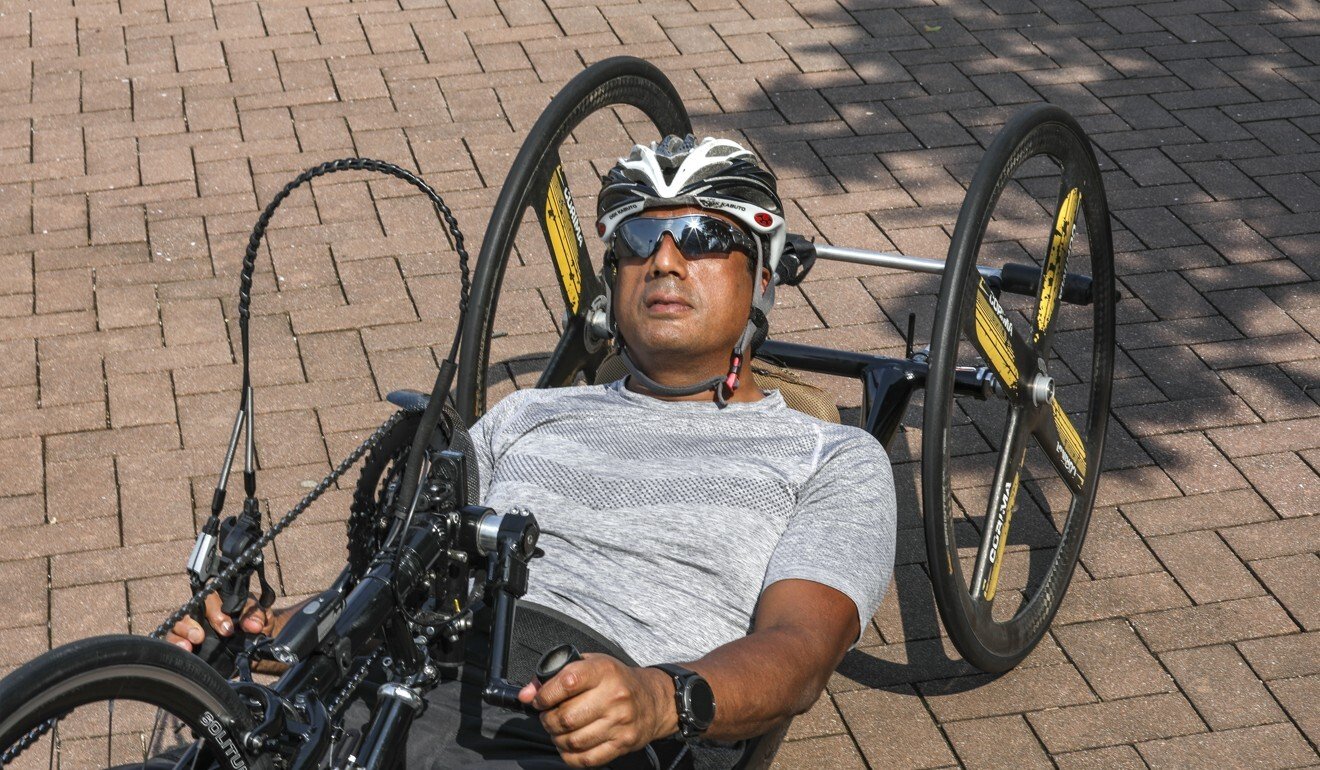 "Pakistan is like any typical Asian country, where if you are disabled, the family takes over. There are organisations that are trying to change that so they have independence," Samuel said, adding that there are also groups trying to change disabled peoples' mindsets, showing they can be active.
"I am biking a very long distance, and if I can do it, they can do it. I want to show by example," he said. Samuel will be holding workshops to introduce rowing, hand biking and other sports. He will also host talks at universities, schools and rehabilitation centres talking about disabled rights and lifestyle.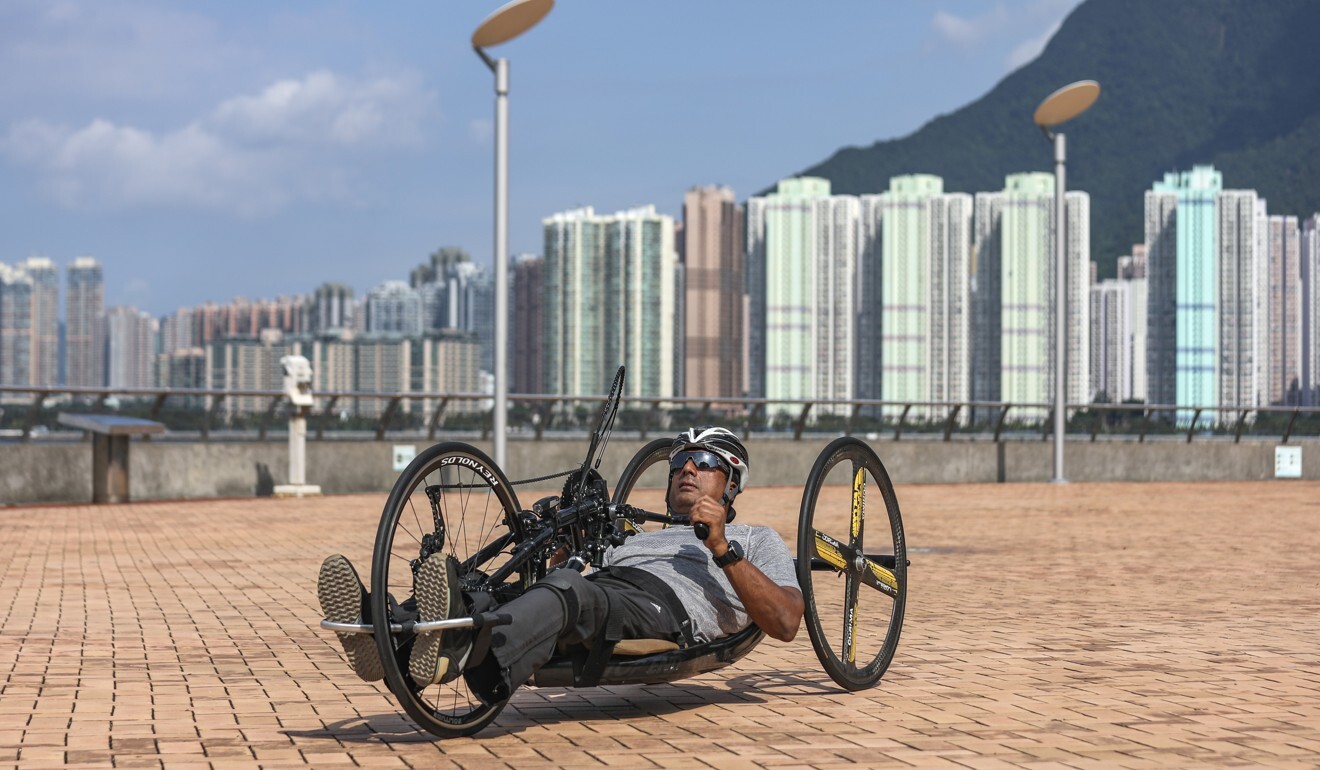 But before any of this is possible, there is the task of cycling through the Himalayas. Samuel is starting in Western China and heading South. Last year, Samuel cycled 2,500km across China as part of the Manchurian Trek, but this is a different ball game. The highest point on the last trip was just 1,000 metres and the climb was gradual over many days. But in the Himalayas he will go up and down 600m in just one day, in the shadow of K2, and then repeat the climbover and over.
"There is not much happening there except exhaustion and crossing it," he said, adding it is one of the parts of the trip he is most excited about. "After that, on the planes, it is all about interacting with people, with disabled people and different communities. That's what I'm looking forward to the most."
Samuel's extreme adventures are a far cry from his life in the early 2000s. After his accident in 1987, he had treatment in the UK, got a second degree in computer science in Germany then decided to move to Hong Kong in 1991 after visiting his parents who had settled here.
He struggled to get a job because "it was a big shock for employers that this guy came in for an interview. This guy comes in in a wheelchair with brown skin? It was a no-no."
Eventually, after two years, he landed a job as a technician, worked his way up the ranks and was headhunted by a Silicon Valley company. But throughout all his success, he was plagued.
"One of the side effects of my accident was chronic pain in my lower limbs. It got to the point when I'd just pass out. I'd be sitting here, I'd have an episode and I'd be gone," Samuel said.
"I was on morphine, I was on cocaine – a mixture of them, you name it. I had to take it for the pain, or at least I used to think I had to take it. I took it for almost 15 years. When I stopped, my dosage was enough to kill a horse.
"Around 2003 and 2004 I was really struggling. I was successful, I had a life and a career but I thought 'what do I do with this pain?'"
He decided that he was going to try to replace his drugs with endorphins. He headed out to Bowen Road and pushed his wheelchair back and forth, completing further distances each time. As he got fitter, the pain become more manageable. So, he bought a hand bike and each day would complete a long circuit up Wong Nai Gap Road from Pok Fu Lam. Soon he was entering triathlons and taking cycling holidays.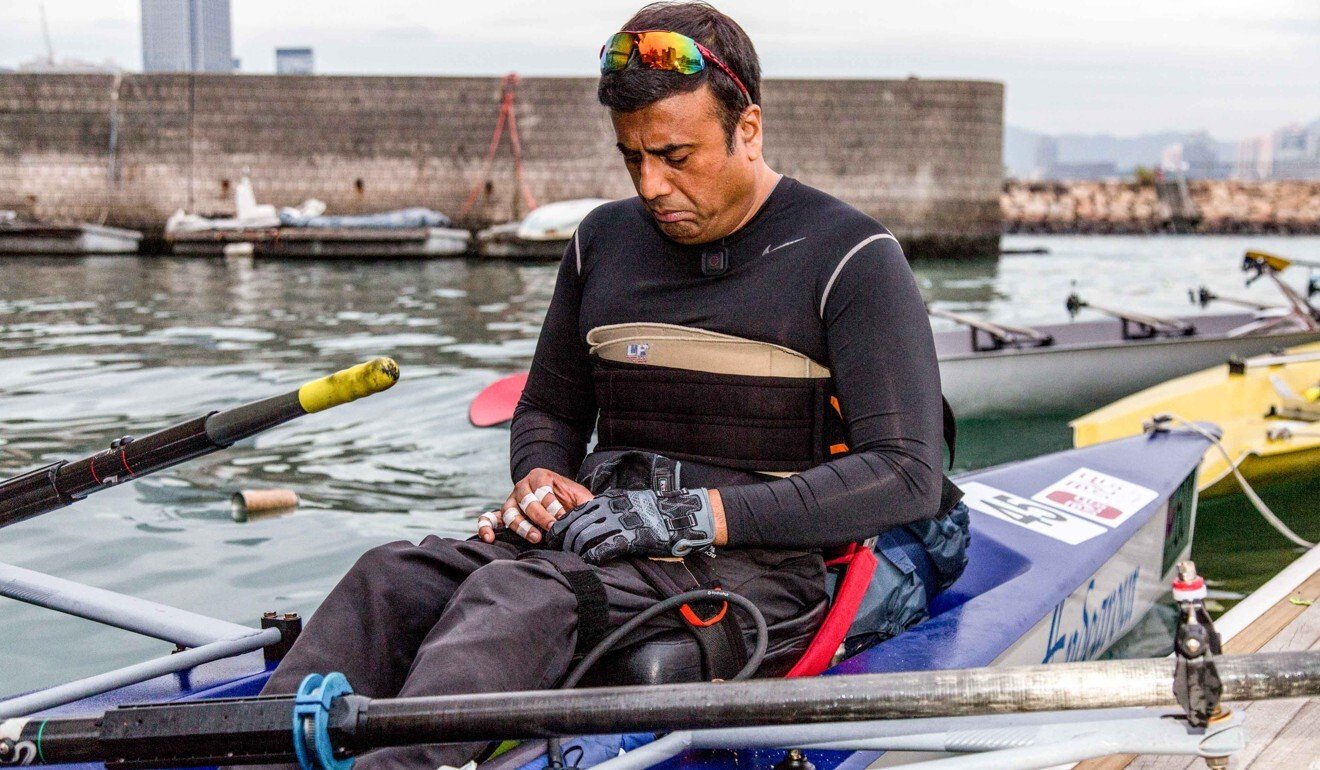 "One day I decided I was going to completely stop all my medication. Cold turkey. It was nasty," Samuel said. "My doctor said I can't because my system is too used to opioids, 'you will go into a coma or have a heart attack', he said."
The first few weeks off drugs were a "nightmare", forcing him to increase his cycling distances.
"Training and exercises turned my life upside-down. I was a completely different person," he said. "My endorphins take care of me now. Suddenly, your whole focus changes from your medication, to focus on life, sports, work. It's a different story. Like night and day."
He began to compete in half Ironman competitions. He lobbied the Standard Chartered Hong Kong Marathon to allow disabled people to compete in 2010, and after two years of campaigning they changed their rules and allowed entries in 2012.
In 2017, he became the first disabled person to row around Hong Kong Island, as part of a four person boat, one other of whom was also disabled. Then, in 2019, he upped it again and set a record – the first team of exclusively disabled people to row around Hong Kong Island.
"People say retire – why? I can't be idle and look at the sea. My mind is always working. A new project is always hatching," he said.
"I have been through the depths of depths of depths and I've come out. It's very difficult to tell someone who is experiencing difficulty to persevere, look at the bright side, 'you will come out of it'. I might as well be talking to a wall. But it's one step at a time. Have a small goal – I started by going along Bowen Road, and build from there.
"I don't consider myself inspirational, but I am told I am. I guess people find the things I'm doing inspirational. But it's for other people to look at me and say."