A group of 16 inspirational schoolchildren is taking on a 2.4km swim around Middle Island on Saturday to show solidarity with their teacher, Lily Pinckney. Her six-year-old son Alfie was diagnosed with aplastic anemia, a rare bone marrow disease, and she could not return to work because she needed to find specialist treatment in Europe.
They are raising money for his medical treatment, but the children, all around nine or 10 years old, insist that the money is secondary to showing support for their teacher in her darkest hours.
"When someone has a problem, don't ignore it. Stand up and try to help them," said Apolline Renoux. "Lily now feels she's not the only one that's doing it by herself, everyone is supporting her."
Renoux is joined by Nicolas Bernard, Philomene Bousser, Louis Brumeaux, Felix Bulle, Axelle Cardot-Guignard, Louis Chabrolle, Oscar Deverchere, Ellie Develter, Naomi Durantez, Victor Hebrard, Hadriel Meunier, Alban Modiano, Louis Morineaux, Juliette Philippon and Sienne Thiry.
Three other swimmers, Natasha Douin, Raphael Cohen and Stanislas Demey, attended all the training sessions including one during a typhoon, but are unable to make it on the day of the challenge. All are pupils at French International School.
When Renoux first heard of the challenge she did not quite understand how far 2.4km would be. During the first training session she swam over 1km and thought, "I'm not doing that again".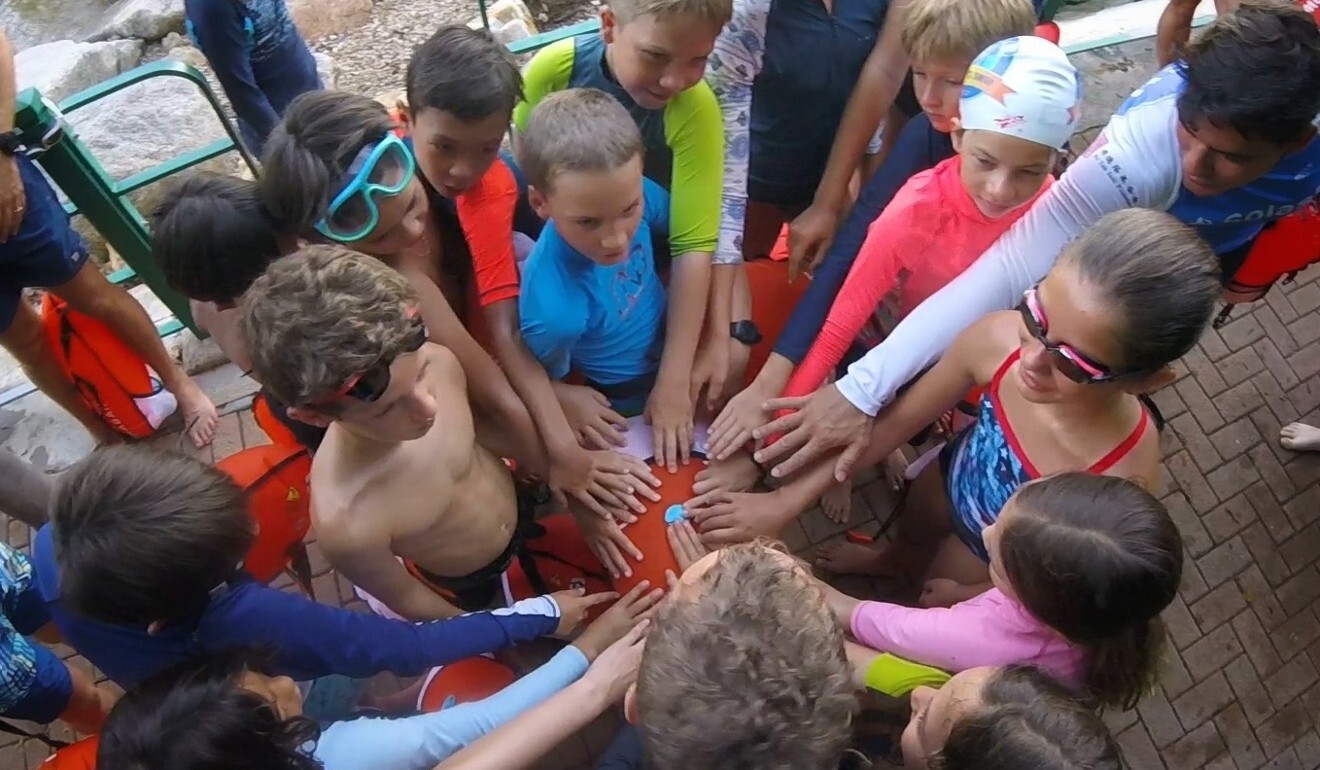 "Of course, it is true. I would not go to any training if my teacher's son was not sick. But I think about him when I swim," she said. "I think I really need to do it to help her."
Renoux has started breaking down her long swims by counting her strokes. She knows it is about 1,000 strokes to the end. She has already grown mentally, too. Early in training, she and a lot of her swimming mates were stung by jellyfish or urchins.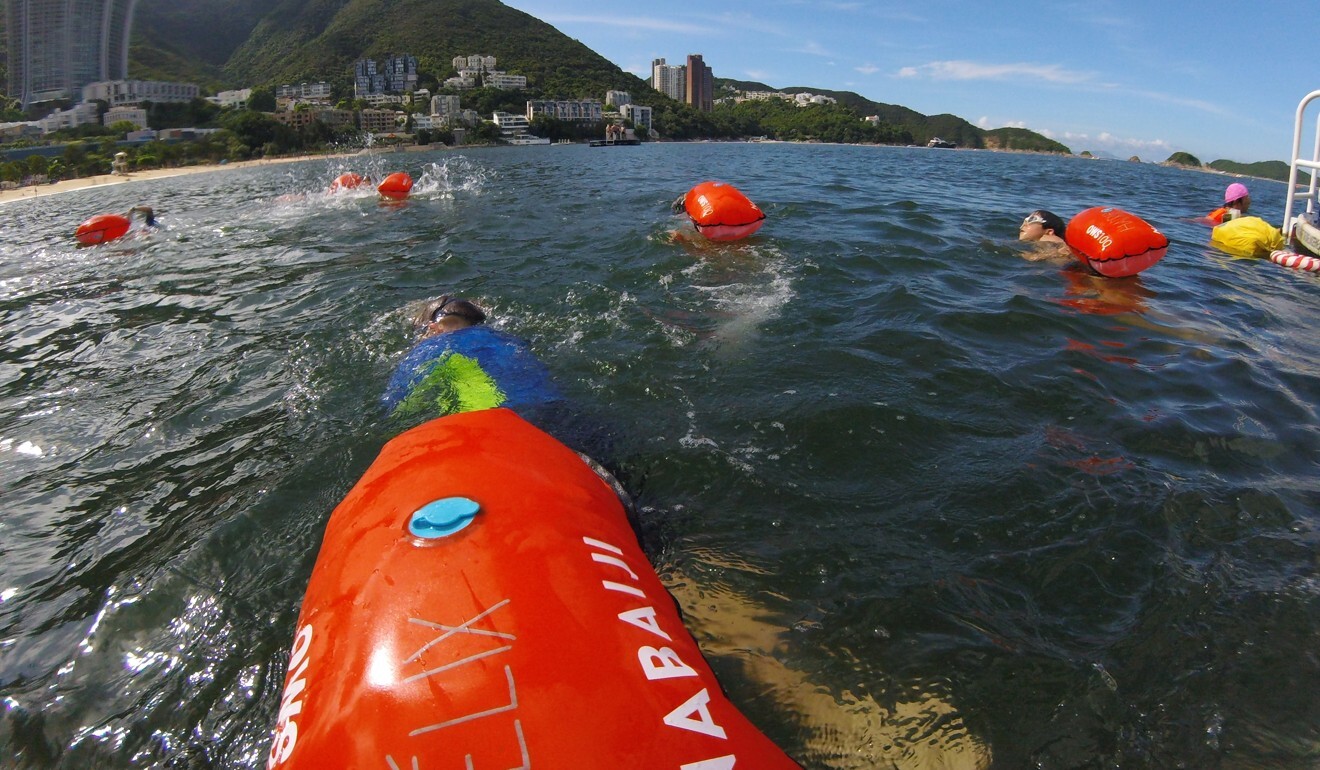 "I think that being stung by something makes you braver. Now you know you are capable of doing anything. You've been stung and you don't care if you get stung again," she said.
Swimming coach Jerome Ducanois offered to train the children after overhearing one discussing the challenge with their mother. He became integral to the project.
Initially, parents thought only four children would join and they would do it in a relay, but now all 16 intend to swim the whole 2.4km.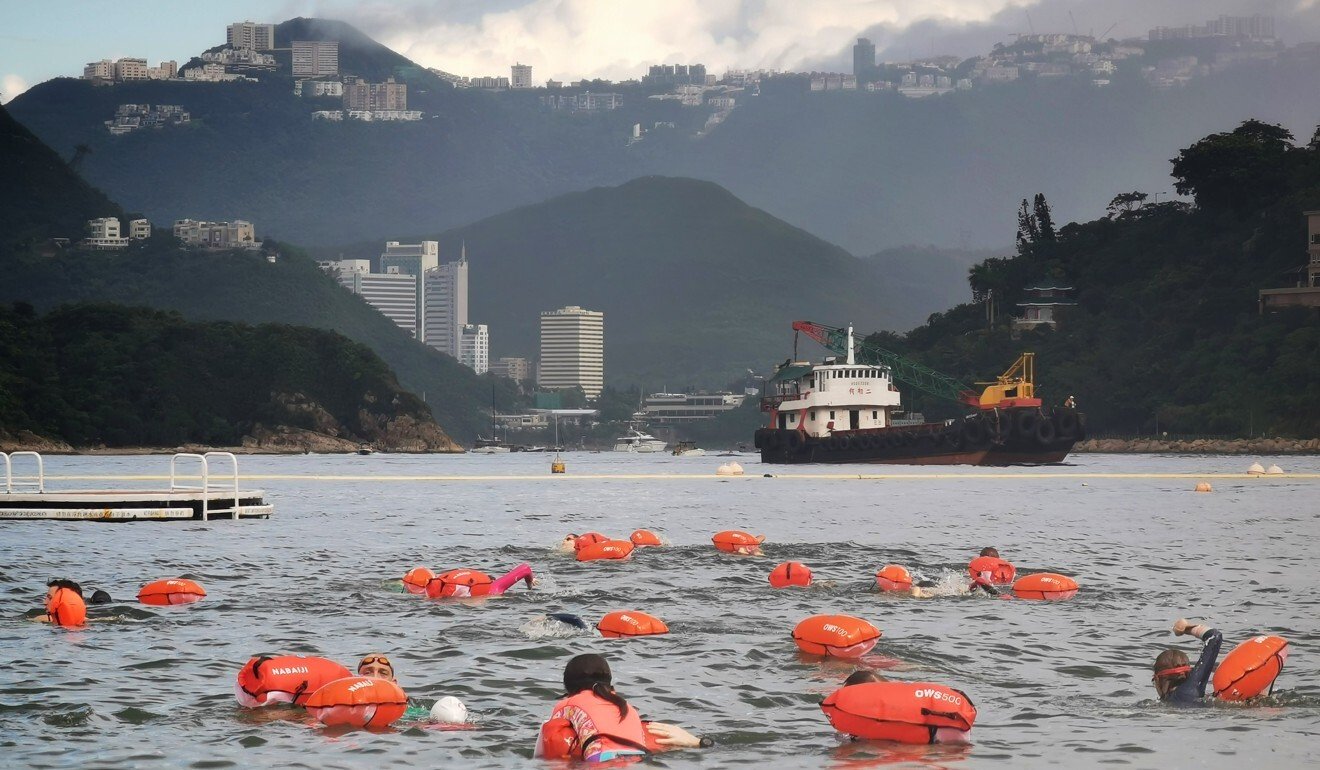 Felix Bulle has had to develop mental tactics to deal with the task.
"My trick is I focus on a point and always go there. It doesn't have to be the end. When I get there, I feel like I've finished but then I continue," he said, adding he learned the trick from the book A Long Walk to Water.
The book, assigned by Pinckney, tells the story of two young Sudanese children, one separated from his family during the civil war and another who has to walk for eight hours to fetch water. It's the first book that has given Felix inspiration for his own life.
"It is much easier to convince yourself it's going to be shorter, and you are able to do it, if you say after the next point it will be finished," he said.
"We think about how this will make Lily feel better if we finish. It shows we care for her and we like her," he said.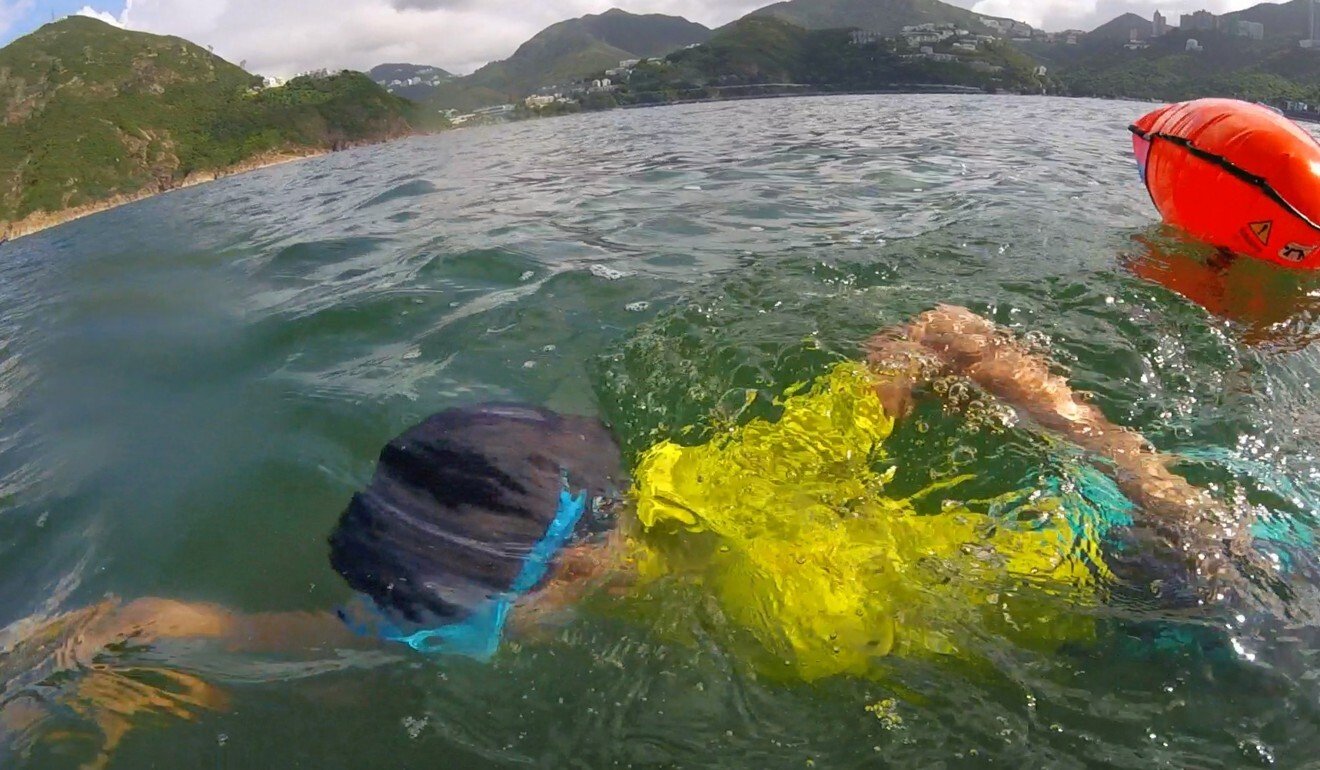 Fellow swimmer Hadriel Meunier also draws inspiration from the same book but he needs an added incentive, too.
"I say to myself, when I finish it will be a good snack. When I was reading the book, I remember thinking they never give up. If you start something, never give up," he said.
"When I swim, almost every day I hurt somewhere, but I ignore it now and keep swimming."
Hadriel's sister, Callisto, who is a couple of years older, has been helping support the swimmers. She can tell they are ready.
"I think if they did the challenge around Middle Island without any reason they would be much less motivated," she said, adding she has been inspired to take up open water swimming. "In a pool, you go back and forth. The sea is infinite. You can go anywhere you want."
You can donate to their charity cause here. 
Purchase the 120+ page China Internet Report 2020 Pro Edition, brought to you by SCMP Research, and enjoy a 30% discount (original price US$400). The report includes deep-dive analysis, trends, and case studies on the 10 most important internet sectors. Now in its 3rd year, this go-to source for understanding China tech also comes with exclusive access to 6+ webinars with C-level executives, including Charles Li, CEO of HKEX, James Peng, CEO/founder of Pony.ai, and senior executives from Alibaba, Huawei, Kuaishou, Pinduoduo, and more. Offer valid until 31 August 2020. To purchase, please click here.