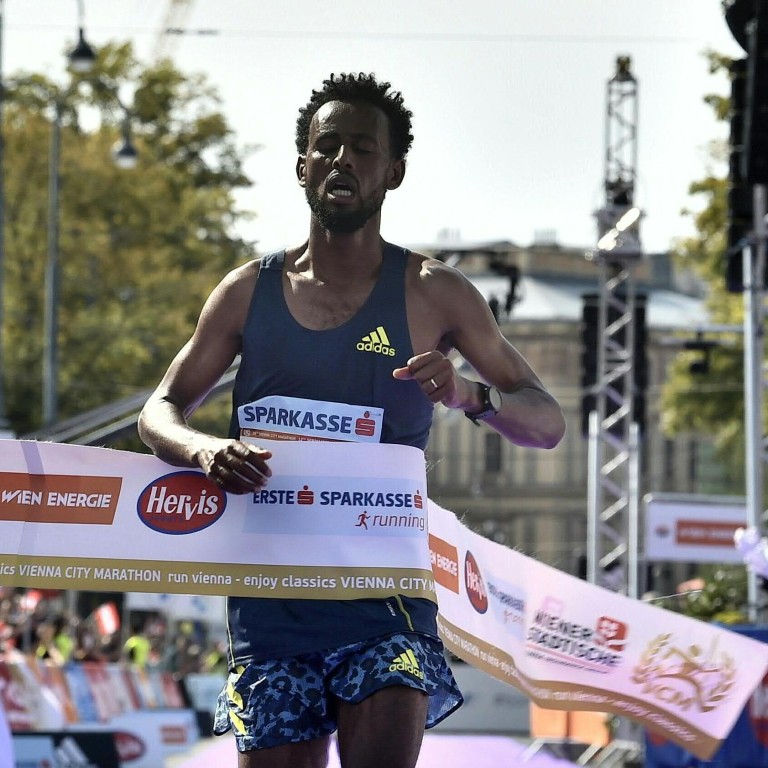 Vienna City Marathon winner disqualified for wearing shoes that are one centimetre too thick
Derara Hurisa is disqualified after winning the marathon by three seconds for wearing shoes not sanctioned by the event
Vienna is where Eliud Kipchoge ran his sub-two hour marathon
The winner of the Vienna City Marathon has been disqualified for wearing shoes that do not fit the race rules. Derara Hurisa ran the race in two hours, nine minutes and 22 seconds, but was stripped of his title when it was discovered the soles of his shoes is 5cm thick. It is one centimetre thicker than allowed in the race.
"Winner disqualified: The initial winner of the Vienna City Marathon had to be disqualified for wearing shoes which are not compliant with the rules. Ethiopia's Derara Hurisa crossed the finish line first after 2.09:22," the race Twitter account said.
"The sole of road running shoes has to be no thicker than four centimetres. Hurisa was running with a model that has a sole thickness of five centimetres."
"Kenya's Leonard Langat is now the winner of the Vienna City Marathon with a time of 2.09:25," the account posted.
Hurisa, 24, made a name for himself last year by setting the Mumbai Marathon record, in 2.08:08.
Running shoes have been the
centre of debate in the athletics world
. Nike were the first to add a carbon plate into their sole, which in theory helped spring athletes forward. Fans and commentators alike wondered if getting an additional boost from shoes is within the ethos of running, where it is a test of fitness and not technology.
The so called "technology doping" prompted the Olympics to set out guidelines for shoes allowed. In January 2020, the Olympics announced shoes with more than one carbon plate were banned, and so were soles thicker than 4cm.