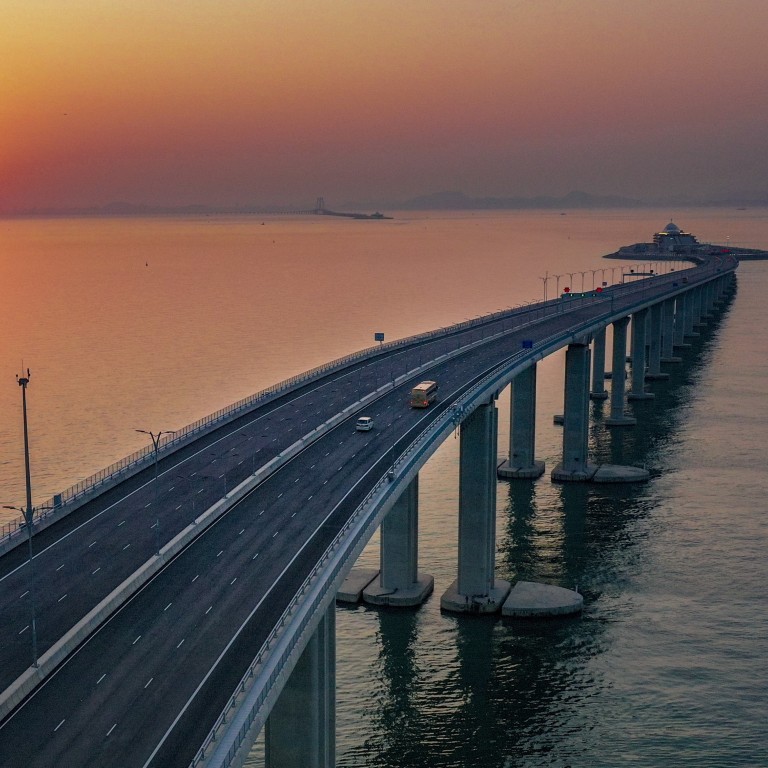 Hong Kong-Zhuhai-Macau Bridge Half-Marathon planned for 2023
Athletics chiefs say feasibility studies on capacity and logistics are under way, with race subject to government approval amid Covid-19 restrictions
First edition of race will take place in Hong Kong, with 'longer-term ambition of expanding to Zhuhai and Macau in future'
The Hong Kong Association of Athletics Affiliates (HKAAA) and sponsors Manulife on Tuesday announced a partnership to bring the proposed race to the bridge, which opened in 2018 and connects the three Greater Bay Area cities.
The bridge runs for 42 kilometres (26 miles), stretching from Hong Kong to Macau's port and on to Zhuhai's port, making it the longest bridge and sea tunnel crossing in the world.
"It gives us great pleasure to partner with Manulife Hong Kong to realise this first-ever half-marathon on the HK-Zhuhai-Macau Bridge," Kwan Kee, the association's chairman, said.
"We are thrilled that HKAAA is pursuing this new and exciting destination for distance runners. Forming this partnership and taking forward our shared ambition of hosting a running event at a signature GBA landmark when the HKSAR is celebrating its 25th anniversary is particularly meaningful."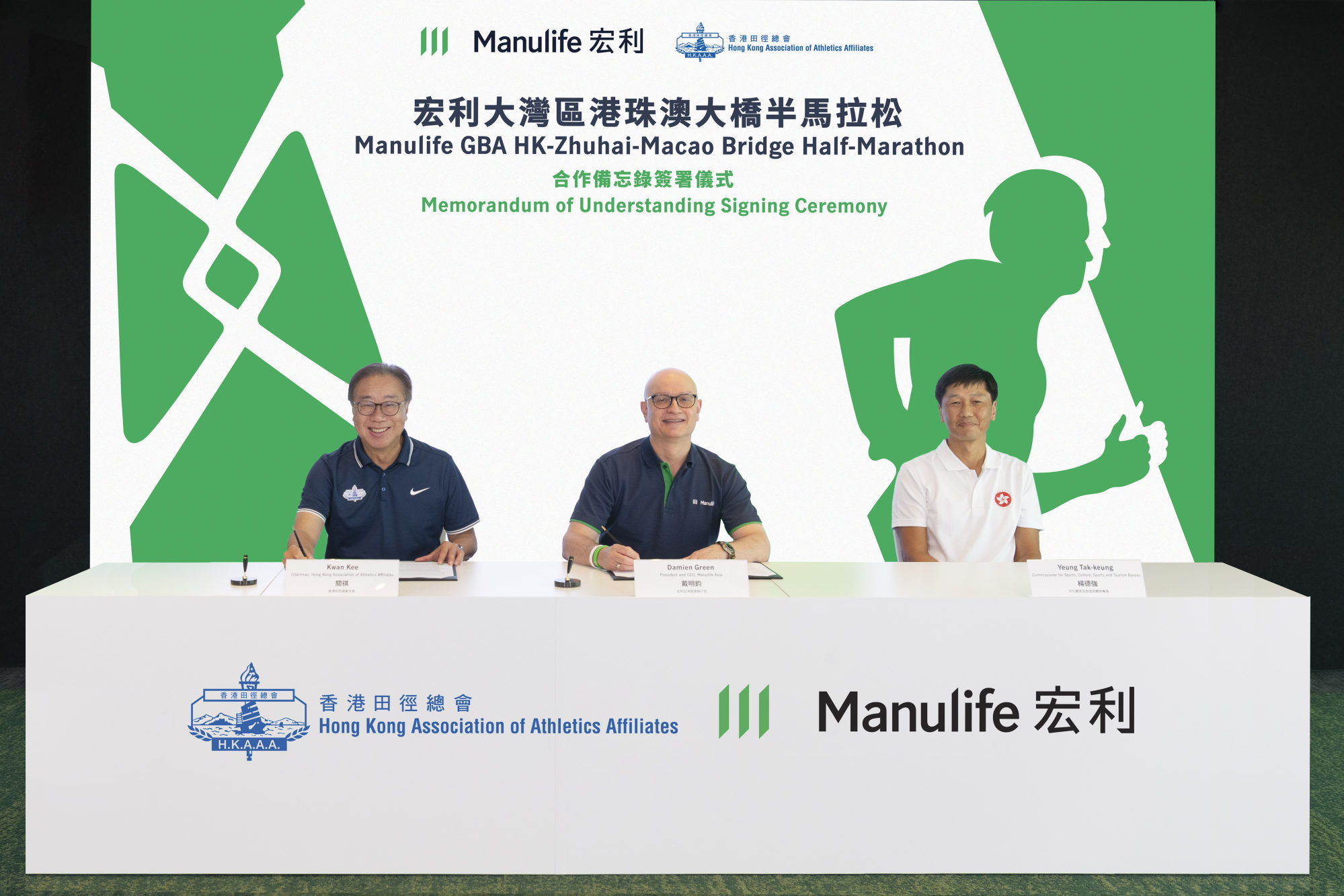 The announcement was made at a signing ceremony for the memorandum of understanding between the two parties.
Manulife Asia President and CEO Damien Green said the race would be limited to Hong Kong for the first year, with an eye on expanding future events.
"We are very excited to enter into this partnership with HKAAA," added Green, whose company has also sponsored the Cambodia Angkor Wat Marathon since 2015 and the Vietnam Da Nang Marathon since 2016.
"The Hong Kong leg of the GBA marathon is planned to be the first event held, with the longer-term ambition of expanding to Zhuhai and Macau in the future.
"This landmark running event will greatly promote healthier living and reinvigorate the local community, as we look towards a post-pandemic future."
A statement said that execution planning, as well as feasibility studies on capacity and logistics, were already under way, but that details of the planned marathon would be announced "in due course", subject to government approval.
Up until now, China's "zero Covid" strategy for the mainland has greatly limited the staging of sporting events.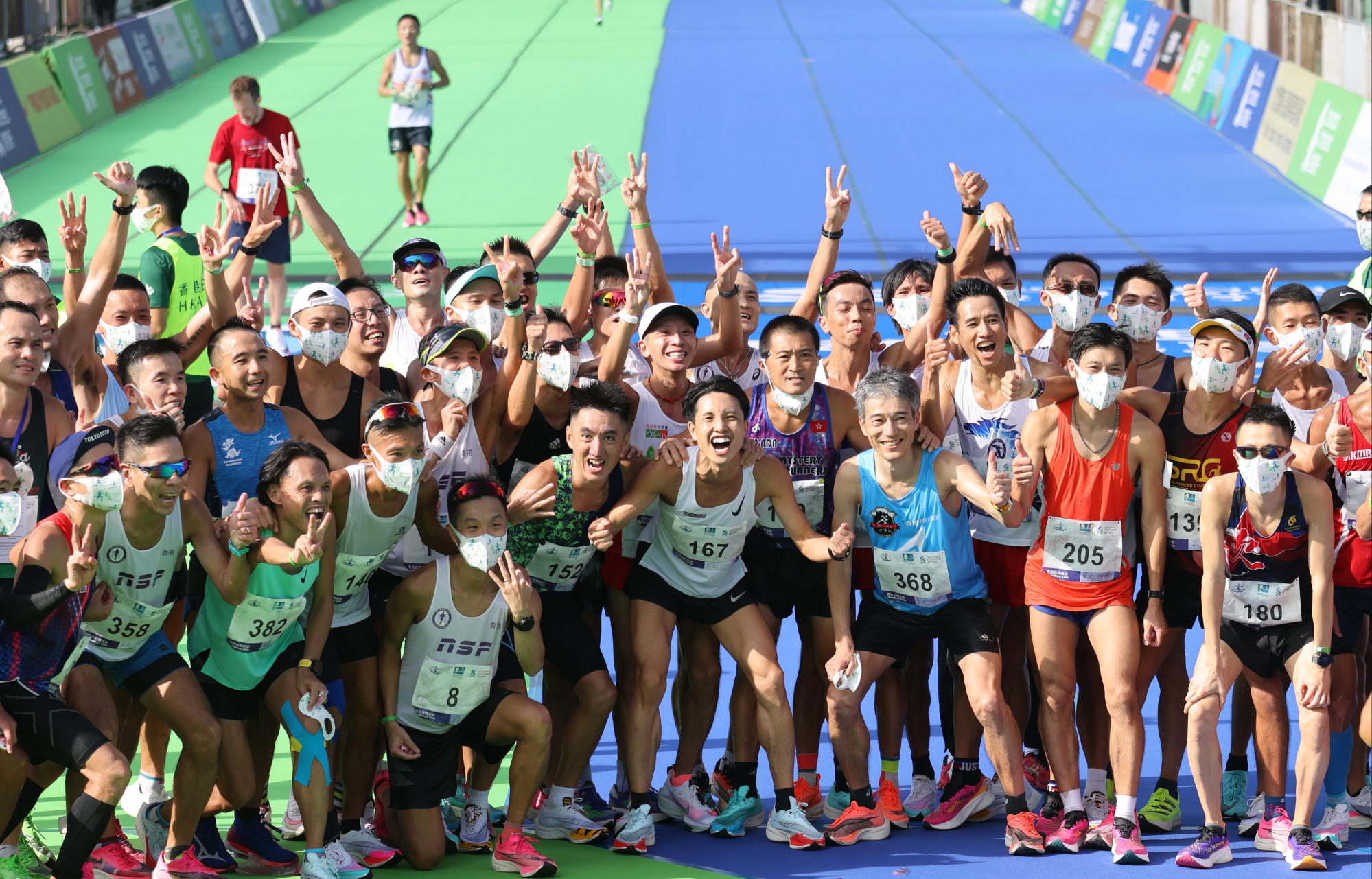 Separately, the organisers of the Hong Kong Marathon have yet to confirm, less than three months out, details of November's planned Standard Chartered event.
Last held in October 2021 after two years of cancellations amid the pandemic, the number of runners was reduced by about 75 per cent with no overseas competitors allowed.
The 2022 edition is tentatively scheduled for November 20, as part of a series of landmark events in the same month designed to show Hong Kong's return to international significance.
The city's flagship sporting event, rugby's Hong Kong Sevens, will be held in the first week of November, with a "closed-loop" system in place for overseas players and staff.