"Billy the Pui O cow", who ran with the local buffalo at Pui O on Lantau Island, has died and the cause of death has been announced as from eating plastic.
A statement on Monday from the Agriculture, Fisheries and Conservation Department (AFCD) declared the cause of death to be from plastic in his intestinal tract.
The AFCD stated an autopsy had found the plastic inside the cow was enough to fill two rubbish bags.
Dead whale washes ashore in Indonesia with 115 plastic cups, 25 carrier bags and a pair of flip-flops in its stomach
They used the hashtag "nofeeding" as a reminder to visitors on their Facebook post, which had received 300 comments.
Pui O is the starting point for stage 12 of the Lantau Trail and a popular tourist site.
The orphaned bovine had been known to check tents at the camping and picnic area in the search for human food, as well as eating plastic food wrappings discarded by visitors, mistakenly believing it was food.
Sad end for whale in Thailand after it swallowed 80 plastic bags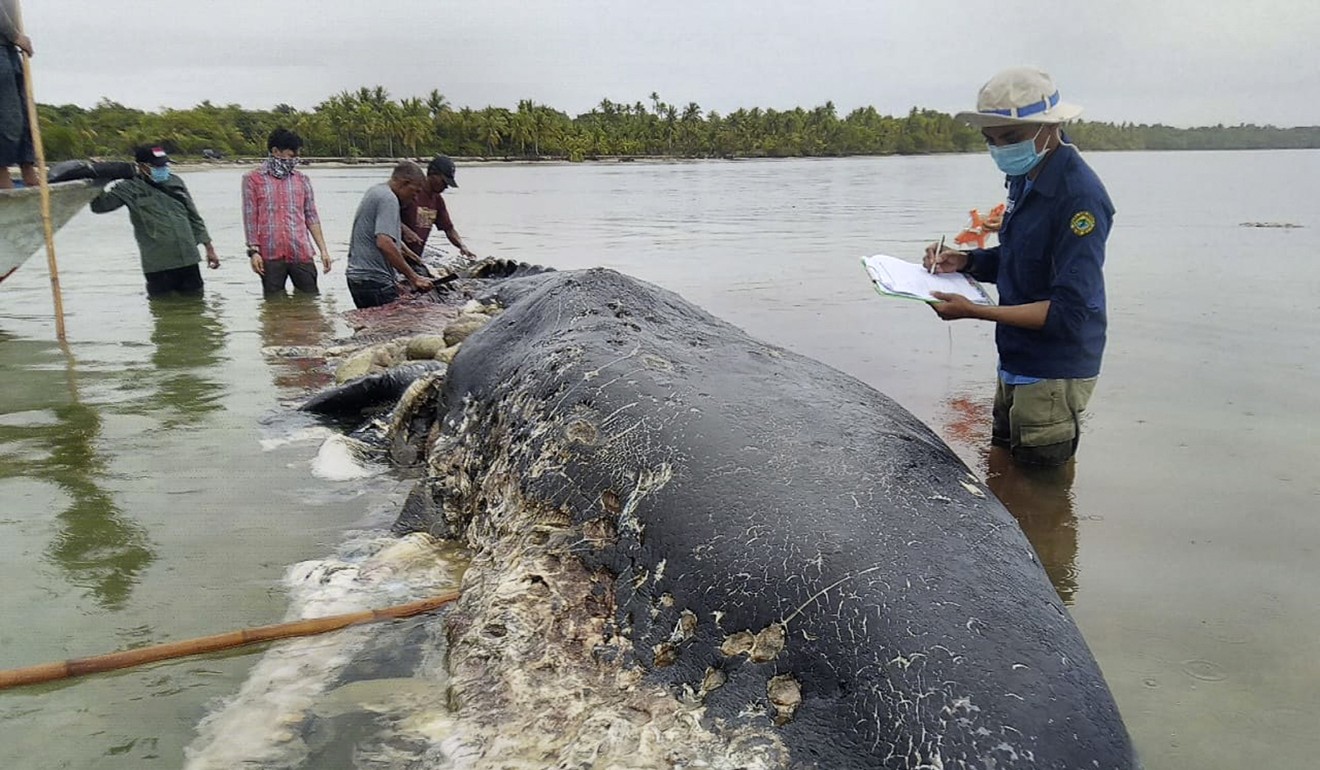 He had become accustomed to human food, rather than a cow's traditional diet of grass, after years of being fed by tourists.
This is not the first tale of animals dying from plastic. In June, a whale on the Thailand coast was found dead after swallowing 80 plastic bags, while only days ago a whale in Indonesian waters was found dead with 115 plastic cups, 25 carrier bags and a pair of flip-flops in its stomach.
Microplastics in South China Sea at its highest levels, according to samples taken by Volvo Ocean Race crew member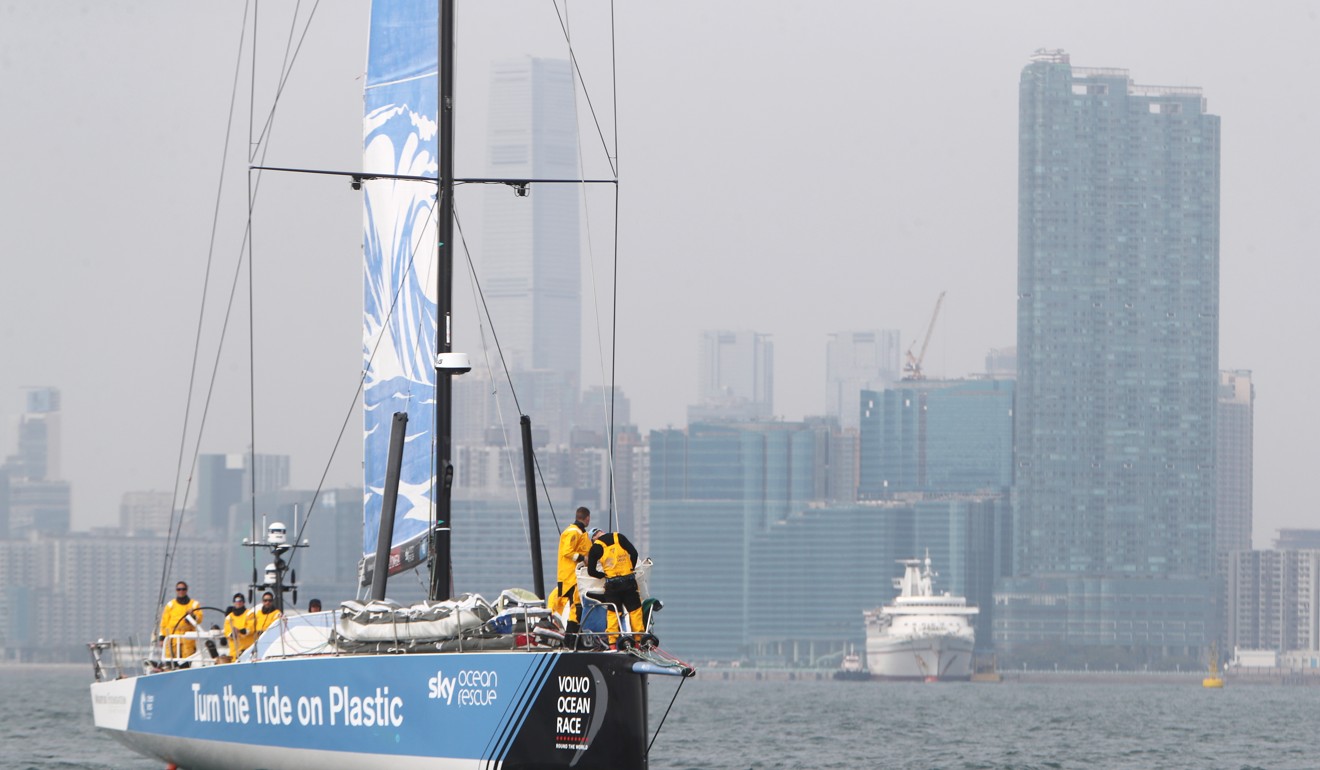 Microplastics in the South China Sea were found to be at their highest levels during the Volvo Ocean Race this year.
According to experiments conducted by crew members aboard the United Nations backed race yacht Turn the Tide on Plastic (TTP), the waters close to Hong Kong showed 75 particles of microplastics per cubic metre.
That was nothing compared to the 360 per square metre found in the South China Sea in an area closer to the Philippines.
Dead whale washes ashore in Indonesia with 115 plastic cups, 25 carrier bags and a pair of flip-flops in its stomach