If Ash Dykes was worried the world wouldn't know about his 6,400km trek in China, in which he became the first person to walk the entire length of the Yangtze River, he need not anymore.
Dykes is set to talk about the 352-day walk he completed in August on the Los Angeles-based Joe Rogan Experience, which is arguably one of the world's most influential podcasts. Rogan, a former television actor who first rose to fame in a role on NewsRadio, and then hosted the original Fear Factor, has since become a renowned podcast host.
So how did Dykes land a spot on the show? He said it was quite straightforward.
"I fired an email across to his team and they reached out saying they'd run it past Joe," said the 29-year-old Welsh adventurer. "A week or so later, they responded saying everyone loves the story and it would be great to have you on the show. They asked my availability and if I was free to head over to LA for the in-person podcast."
The nearly year-long trek along the Yangtze threw everything it could at Dykes, which he outlined in an interview with the South China Morning Post at the halfway point of his trek. This started with his film crew and guide being hit by altitude sickness before the journey began.
Dykes – who has completed two previous world firsts that include walking across Mongolia and Madagascar – then had to deal with a number of challenges. Six partners dropped out during the expedition as obstacles including temperatures below minus 20 degrees Celsius hit the crew. The chilly weather also drew bears and wolves onto their planned route, and Dykes found himself in Tibet at one point, which required the police to drive him back 64km.
Rogan has 7.15 million YouTube subscribers to his show, in which he regularly smokes pot and drinks alcohol with his guests and talks about the nature of the universe, whether aliens exist, and diet and nutrition – alongside his regular subjects of conversation: mixed martial arts, comedy and free speech.
Rogan is known for longform interviews in which guests are free to express themselves and have deep dive conversations with the host, who is also a commentator for the Ultimate Fighting Championship and a stand-up comedian. Most recently, Rogan has spoken to Elon Musk (who infamously took a hit off a joint on the show), US Democratic presidential hopeful Bernie Sanders, mass surveillance whistle-blower Edward Snowden and former boxing legend Mike Tyson.
"His show is huge and reaches a wide audience, not only with him being a great interviewee and top bloke, but also the fact he brings in a wide range of people with various stories and backgrounds onto the show," said Dykes, who is a self-taught adventurer. "He recently had Robert Downey Jnr in the other day. He gives people a chance to tell their story in full and you learn far more about the individuals that way – I think it's great."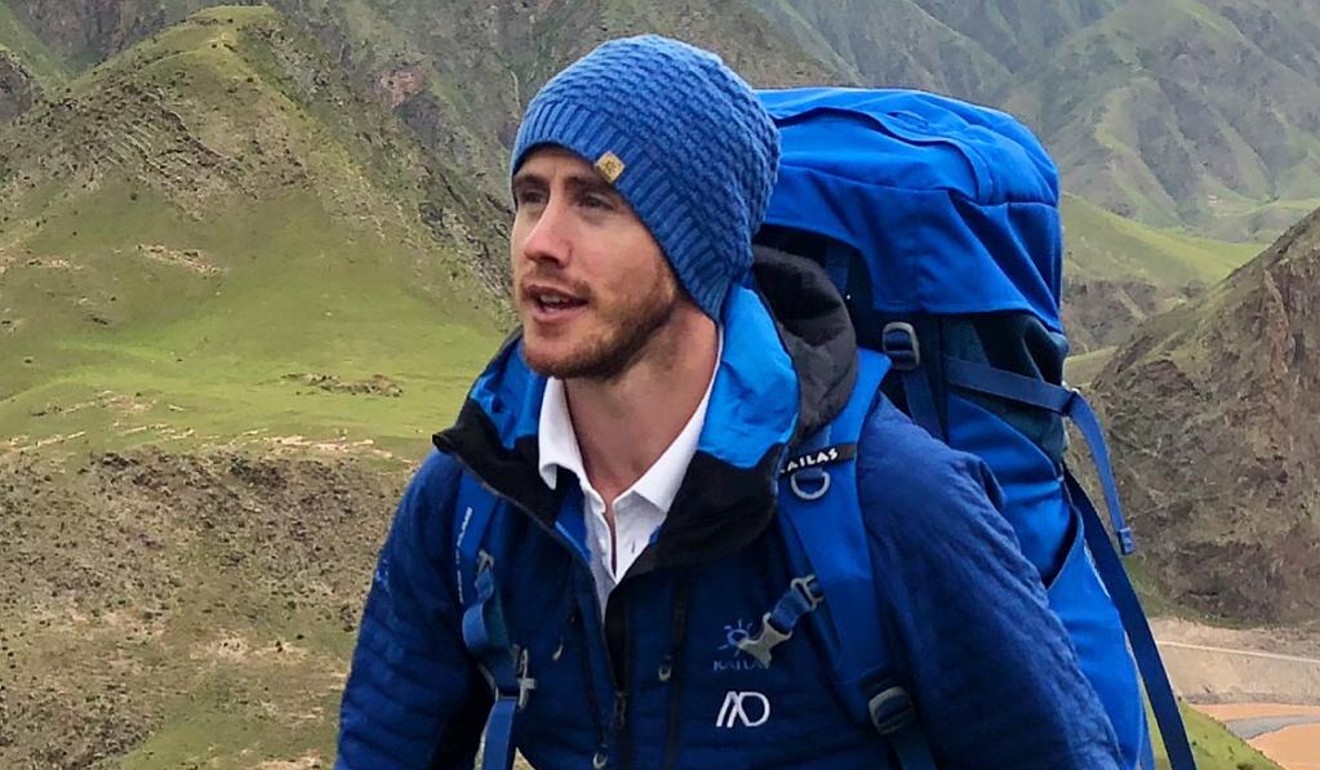 Given Rogan sometimes lets his interviews run well over two hours, Dykes is happy he will get to discus every nook and cranny of his China adventure to a large audience. Rogan has interviewed numerous adventurers, hunters, explorers and extreme athletes, which started in 2009 and has now featured more than 1,400 guests.
"I'm excited and can't wait," said Dykes. "There is an awful lot that will be included into this podcast that nobody ever knew, so it's great to be able to go deeper into the stories, with the amount of time he allows."