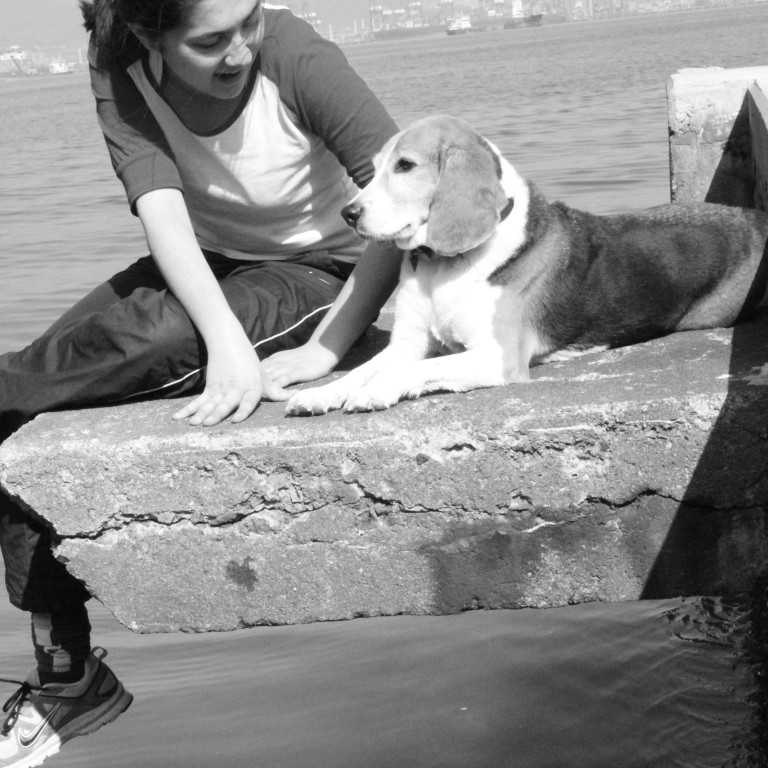 Hiking with dogs in Hong Kong is an 'extra-potent antidepressant' for community embarking on Trail Challenger
Stephanie Lown battles depression on dog walks, surprises herself by launching a community of fellow pet owners
Exploring Dogs links up with Trail Challenger to raise money for Lifelong Animal Protection Charity
Stephanie Lown was sitting at a football game in 2018 when she was overcome with anxiety during what should have been a fun and relaxing occasion.
The 32-year-old, who lost her job just as she signed a new rental agreement for a flat, remembers feeling as if she needed to "run away, like I wasn't safe".
Feeling as though she was the first person in her family to be experiencing these things, Lown said that she "didn't know where to go" when it came to talking about mental health.
"It was a super tough time. I was really struggling," she said. "The only thing that was helping me through it was my dog, Tigger, I'd had since I was 14.
"It just felt like he was the only constant in my life. It sounds silly but it felt like he was the only thing, person or creature that understood me."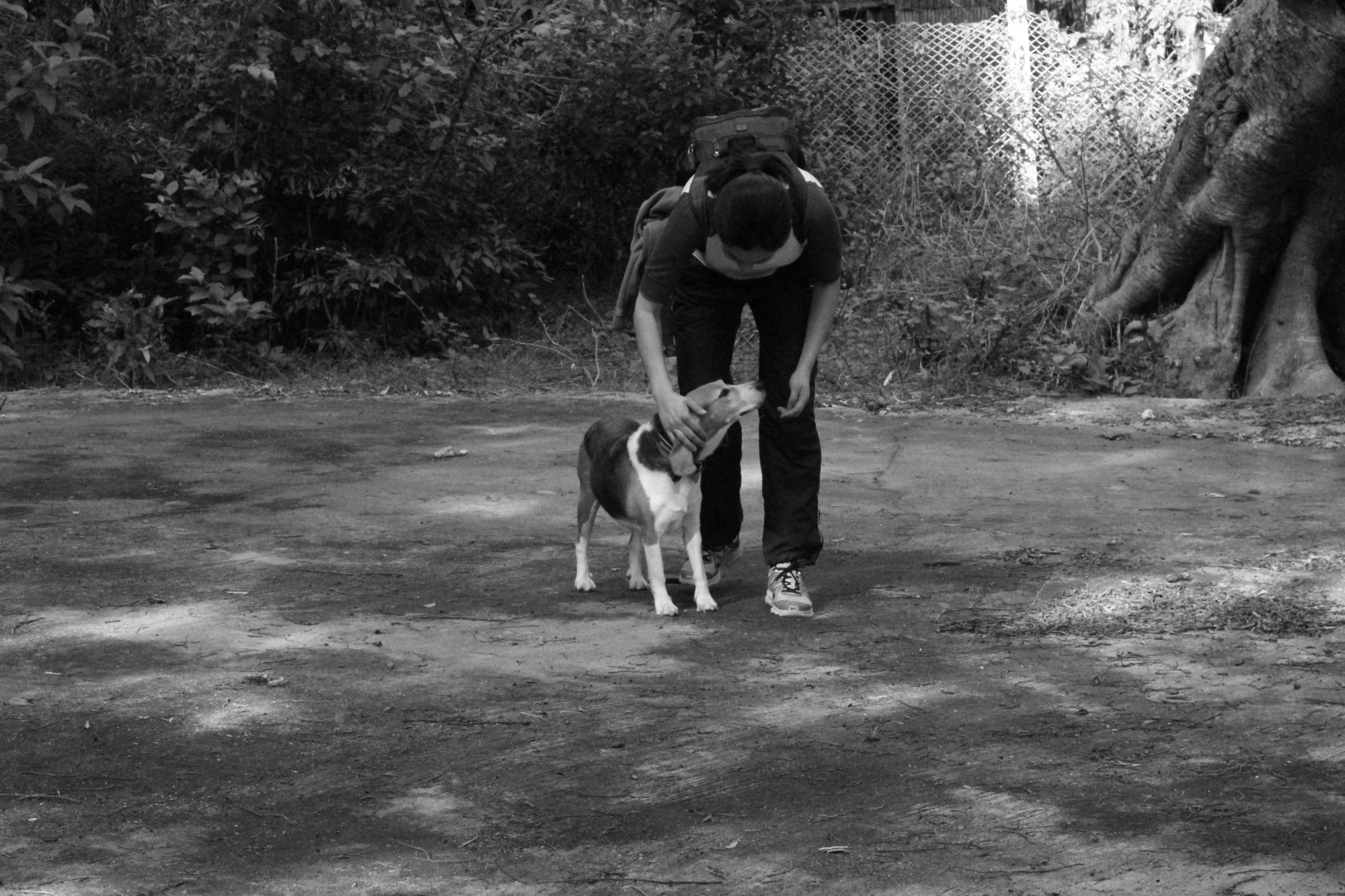 Lown and Tigger went hiking together and it helped her enormously.
"That fact that I get to do it with my best friend was great. Hiking on its own is such a great antidepressant and you add the dog in there and it's an extra potent antidepressant," Lown said.
And then, at an especially difficult time, when she had yet to seek professional help, Tigger died.
"Losing him really destabilised me," Lown said. "I was so used to having him around for half my life. When I lost him, it was a really big struggle.
"Eventually I went to a doctor, and I was diagnosed with depression, and I was given medication and started seeing a therapist."
Even with the help Lown was receiving, it was hiking with Tigger that had helped the most. She got a new dog, Lola, and started getting out on the trails around Hong Kong again.
Lown started an Instagram account called Exploring Dogs, following her trips with Lola. As it grew in popularity, Lown put out a call for other pet owners to join her and visit small island called Wong Mau Chai in Sai Kung.
To her surprise, 30 other dog walkers turned up. She asked them if they'd like to do another trip, and if they'd be happy to pay HK$50 extra for charity.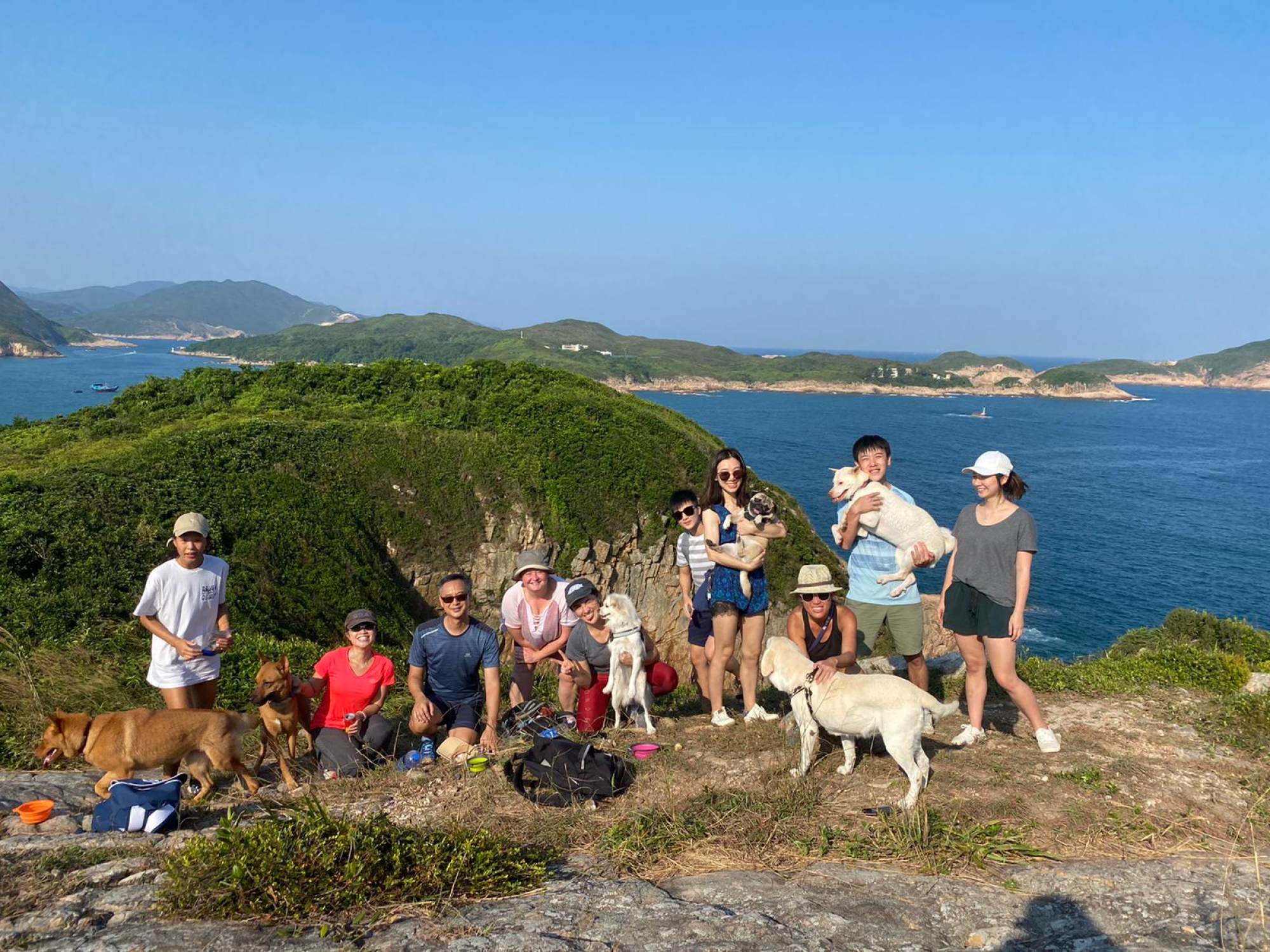 It snow balled. Since then, Lown has organised more than 20 Exploring Dog meet ups, arranging the travel and adding the extra for charity. She has raised around HK$84,000 for animal charities, including local dog shelters, WWF and a shelter in Harbin, China, taking in dogs that were destined for the meat trade.
"Seeing your dog playing with other dogs is such a pure thing, so seeing 30 dogs with other dogs, it's just so great. It's just a great icebreaker," Lown said.
"It's a really nice feeling. When you know when you've put together this trip and the money is going toward helping other animals, it's a really rewarding feeling."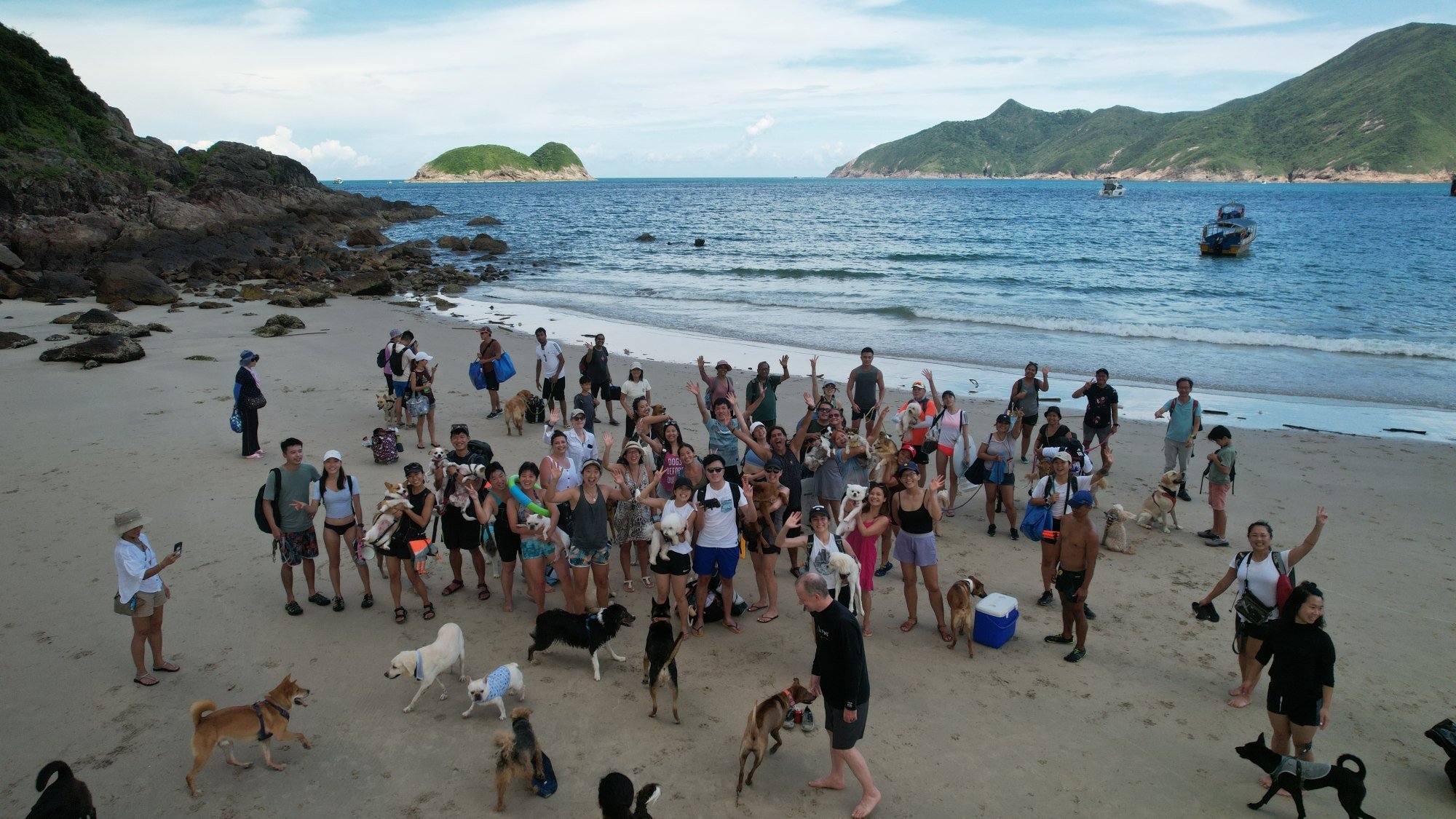 On Saturday November 12, Exploring Dogs is teaming up with Trail Challenger, the Hong Kong website and app that has set an ongoing virtual challenge in which hikers and runners complete the four major trails in Hong Kong and get a medal.
Now, in tandem with Exploring Dogs, Trail Challenger is hosting an additional event. Dog walkers will meet up and complete a 20km walk across Hong Kong Island from Mount Davis Path to Wong Nai Chung Reservoir to receive their medals.
With all the proceeds going to the Lifelong Animal Protection Charity (LAP).
For Lown, it is a far cry from the low of 2018, when she lost her dog, her job and had seemingly her way.
"It's strange," Lown said. "I never thought I'd be the type of person who'd start something like this, or lead a tour group because I'm a bit introverted, I'd say I don't know how to talk to people. But I guess I've found my group I'd say."