It's hard enough running the Oxfam Trailwalker 100 kilometre race when you're competing against hundreds of other teams.
But when your team includes your former boss, you better be ready to step it up a notch.
"It all started as a bit of a competition with my boss from my old company last year when we raced each other in the China Coast Half Marathon," said trader Charlie Landale, who now works for Jardine Matheson.
"It somehow escalated from there and now we've got a team running."
Joining Landale and his old boss Richard Roper, who is a managing director at Jardine Lloyd Thompson, are Karen Tse, a consultant at JLT, and James Mabbutt, a financial analyst at Mandarin Oriental Hotel Group.
Although the four person team are supposed to finish together, Landale hopes it won't be too awkward if he finishes ahead of his ex-colleague.
"It's great fun running against your old boss, especially when you win," he added. "But this is all about charity. Oxfam is a great cause and one that we're delighted to be running for."
The Trailwalker is Hong Kong's most popular off-road race, attracting 1,300 teams who start in Sai Kung on Friday, and race 100km to Tuen Mun.
Landale's team have been preparing by running sections three to eight of the course.
"It took about 12 hours," he said. "Otherwise it's been weekends and an evening every week on the trails for the past three months.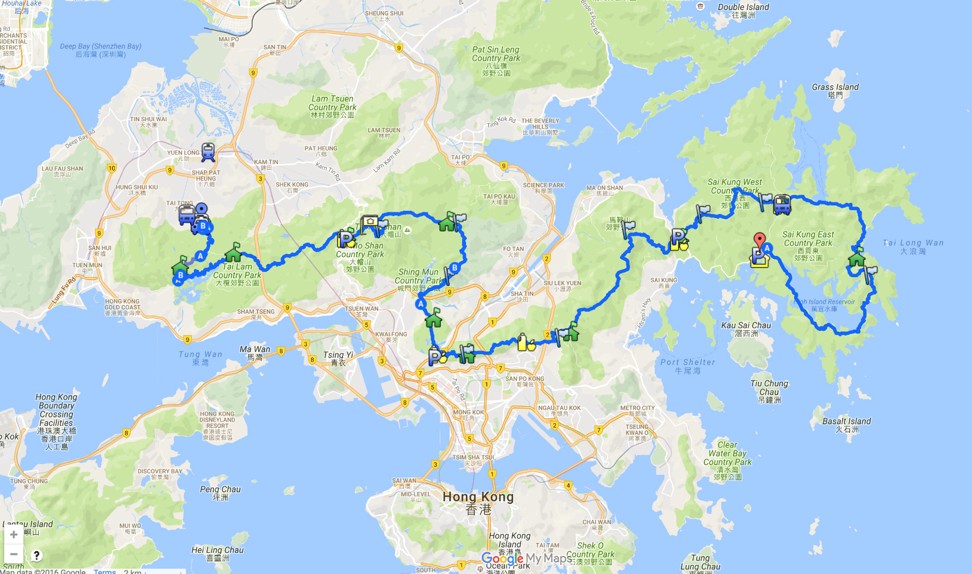 "This is the first time I've done Trailwalker," he added. "I've never done anything as big as this before, none of us have.
"But we've all done Moontrekker (43km) and equivalents. One of us is into trail running and likes Ironman."
Landale said the team are all around the same level of fitness and ability – give or take.
"I'm getting there," he said. "I'm probably the slowest, which is maybe not surprising at 6'5 and 90kg."
When the race begins, Landale conceded that ultimately trying to beat his old boss is not the aim of the game.
"There's been a bit of competition over the past few weeks," he said. "But I think everyone's realised that 100km can't be a race against each other. It's all about finishing."
Though his legs may feel differently for a few days after the race, the Trailwalker is an experience Landale knows he will neither regret nor forget.
"Trail running has definitely been a new thing for me in Hong Kong," said Landale.
"It's been fantastic getting out early at the weekends and seeing a different side to Hong Kong. But I'm quite looking forward to getting normal weekends back."