Team Nepal battled the 30 degrees Celsius heat to win the Oxfam Trailwalker in 12 hours, one minute. Beauty and the Beasts broke the mixed team record by under a minute and came in second overall.
AWOO Team Nepal entered the race as favourites, having just missed the overall record last year.
The Oxfam Trailwalker is Hong Kong's most popular trail race. It attracts over 5,000 runners, who start in Sai Kung and travel 100km by foot to Tuen Mun.
Prior to the race, Team Nepal insisted winning was the priority and the record was an afterthought.
It was just as well, because Friday was far hotter than expected.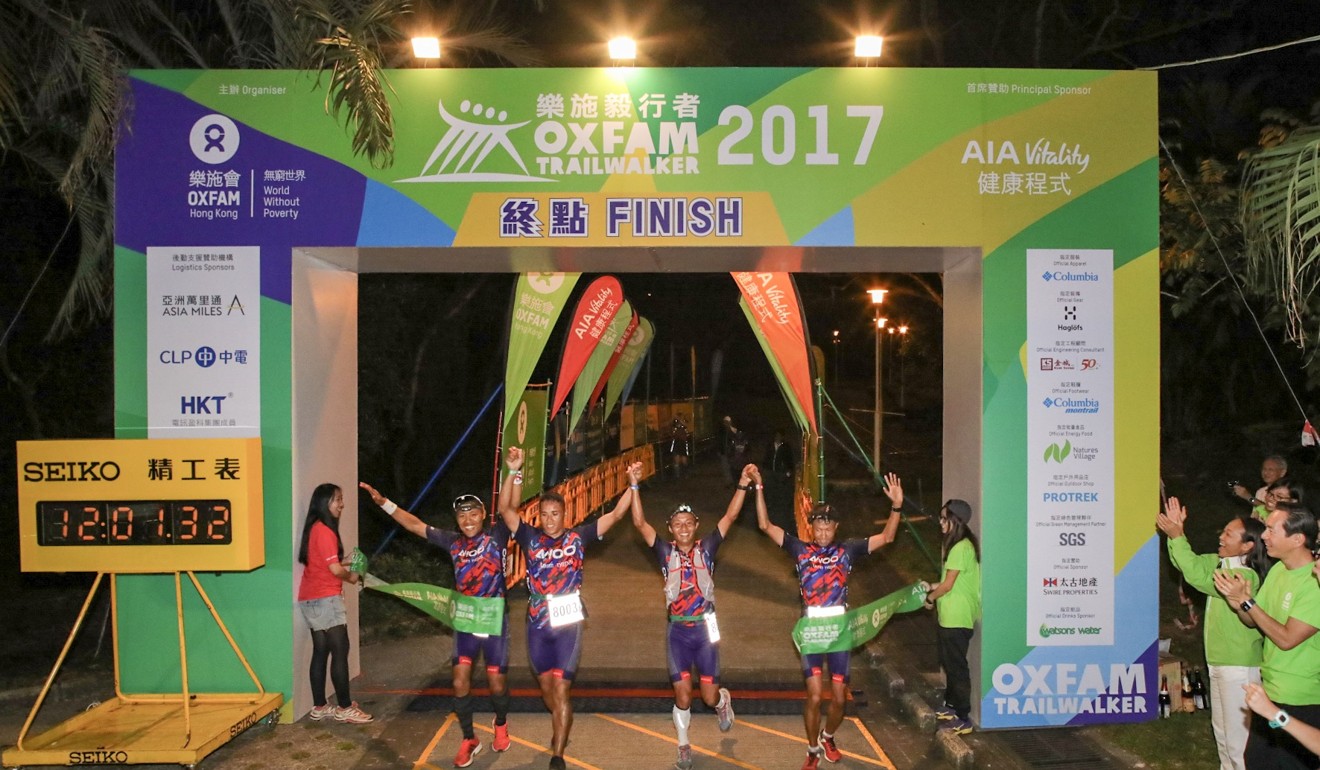 "It was very hot," an exhausted Tirtha Tamang told the Post on the finish line.
"Going to checkpoint 8 was the hardest part," he said. "It was a very steep climb up to Tai Mo Shan."
But by checkpoint 8, in reality, they had the race in the bag.
248 years old – Old-timers out to prove that age is just a number at Trailwalker
By 30km, they were 30 minutes ahead of the next best team. They climbed a huge hill, exposed to the sun, seeming happy if hot.
They continued to stretch their lead until it eventually extended to around 50 minutes ahead of second place, and the gap stayed that way.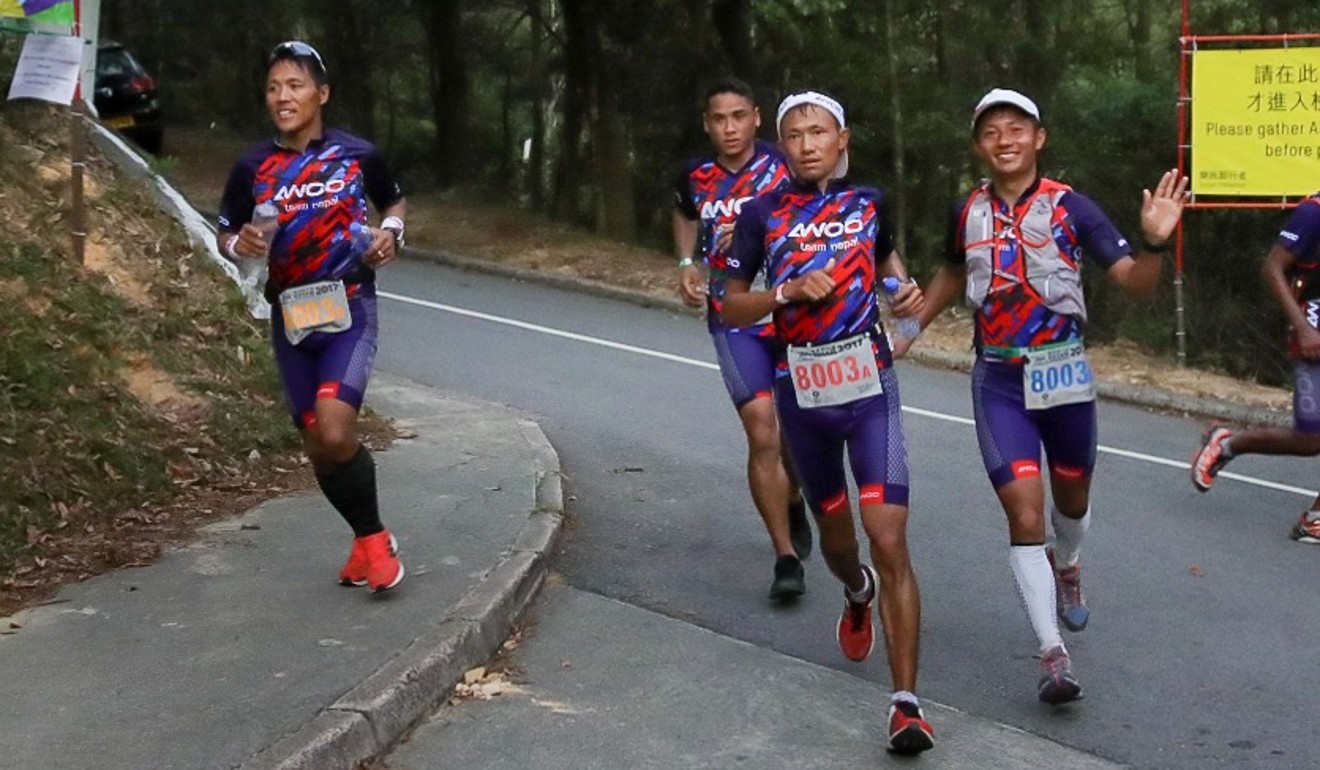 Milos Pintrava, owner Of AWOO sports apparel, said: "Towards the end I was a bit nervous. They were about 10 minutes after I expected them. I worried they were injured. But I think they were just relaxing. The record wasn't on the line, so there was no point in pushing."
Victory first, then think about the record – Team Nepal talk how they can go faster than last year in Oxfam Trailwalker
The Beauty and the Beasts finished in 12 hours and 51 minutes, beating the former mixed team record by under a minute.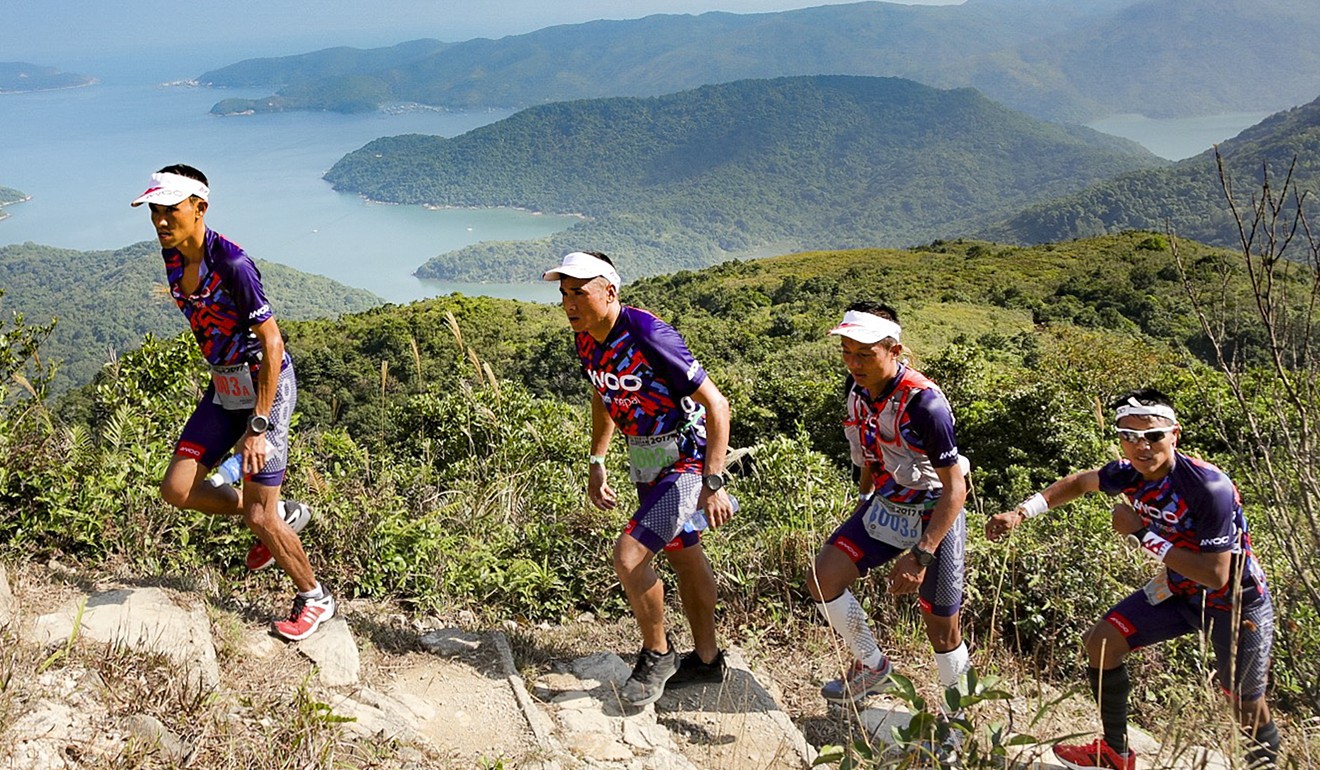 Ying Chun-kit, of Beauty and The Beasts, said that they were seven minutes off their target by halfway because of the heat.
"But we came together as a team and made it", he said.
Tsang said that he and his teammate Wong Ho-chung literally towed the others, Leung Ying-suet and Tang Sun-kan.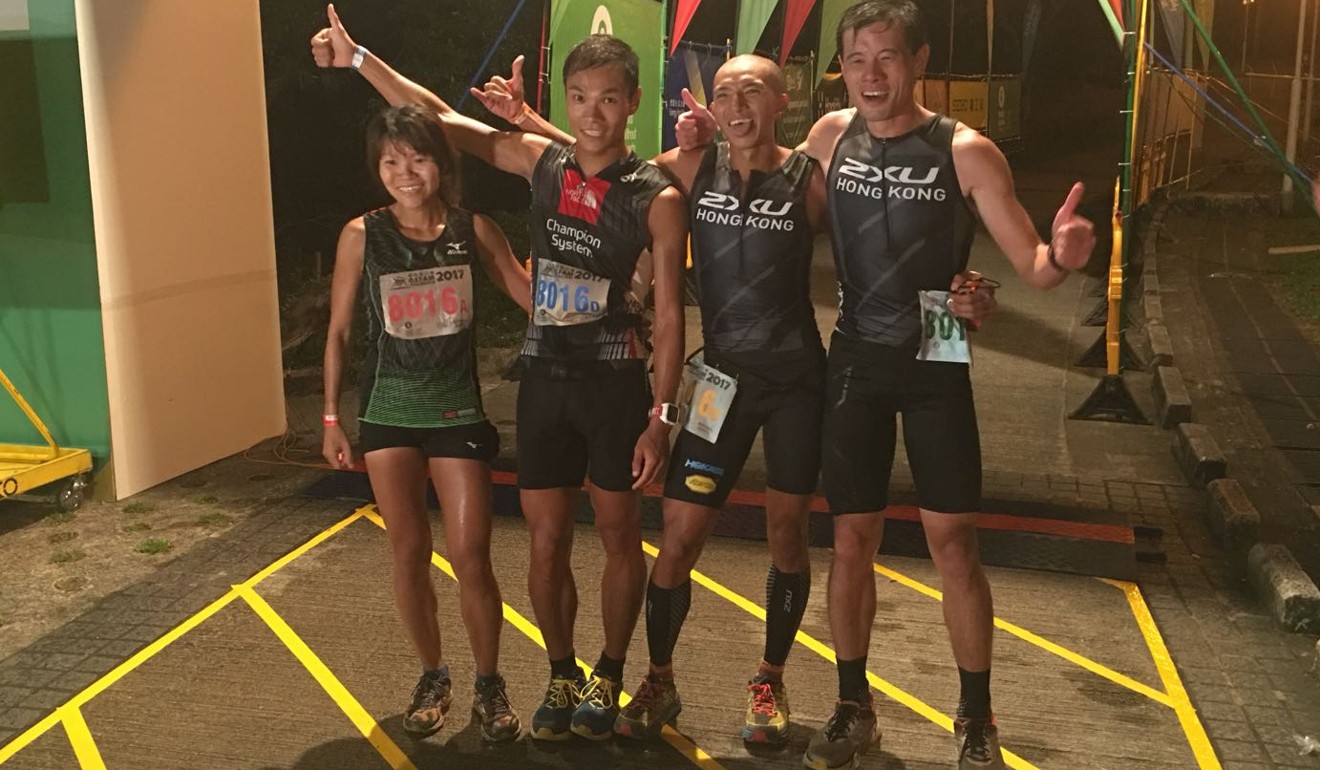 However, Suet crossed the line a minute or so ahead of her team.
"One of the guys was cramping, so the others stopped to help" she said. "I worried if I stopped I wouldn't start again, so they told me to keep going."
It is common for runners to use tow lines during Trailwalker when a teammate begins to struggle. And many struggled in the temperature.
"Around lunch time it was so hot," Tsang said. "But our support team bought us ice."