They were looking to break an Oxfam Trailwalker record, but Beauty and the Beasts found luck was not on their side.
"The weather was so hot, and we were so tired," said team leader Leung Ying-suet. "After about 50km we thought there was no way we were going to be able to break the record.
"I didn't even want to look at my watch because I was feeling so much pressure."
Trailwalker is Hong Kong's most popular trail running event, attracting over 5000 runners in teams of four. Participants race 100 kilometres from Sai Kung to Tuen Mun.
Things were hard enough for Leung's team with temperatures topping 30 degrees Celcius, but then disaster struck close to the finish line of the 100-kilometre course when one of the Beasts started suffering with severe leg cramps.
The clock was ticking, and the record was only minutes away from slipping through their fingers.
"He couldn't even run properly for the last few kilometres, so the other two had to help him," said Leung, the only woman in the four person team.
"I was so tired, I was afraid if I stopped running I wouldn't be able to start again, so my teammates told me to keep running without them."
Leung crossed the finish line several minutes before the rest of her teammates, and waited anxiously to see if they would still break the record for a mixed team.
Fortunately, the Beasts were able to beat the heat and the team finished in 12 hours and 51 minutes, breaking the record, which they set in 2014, with roughly 30 seconds to spare.
Beauty and the Beasts also finished second overall behind Team Nepal.
Leung gave credit to her "super strong" teammates who helped pull her along using a tow line during the more difficult segments of the race.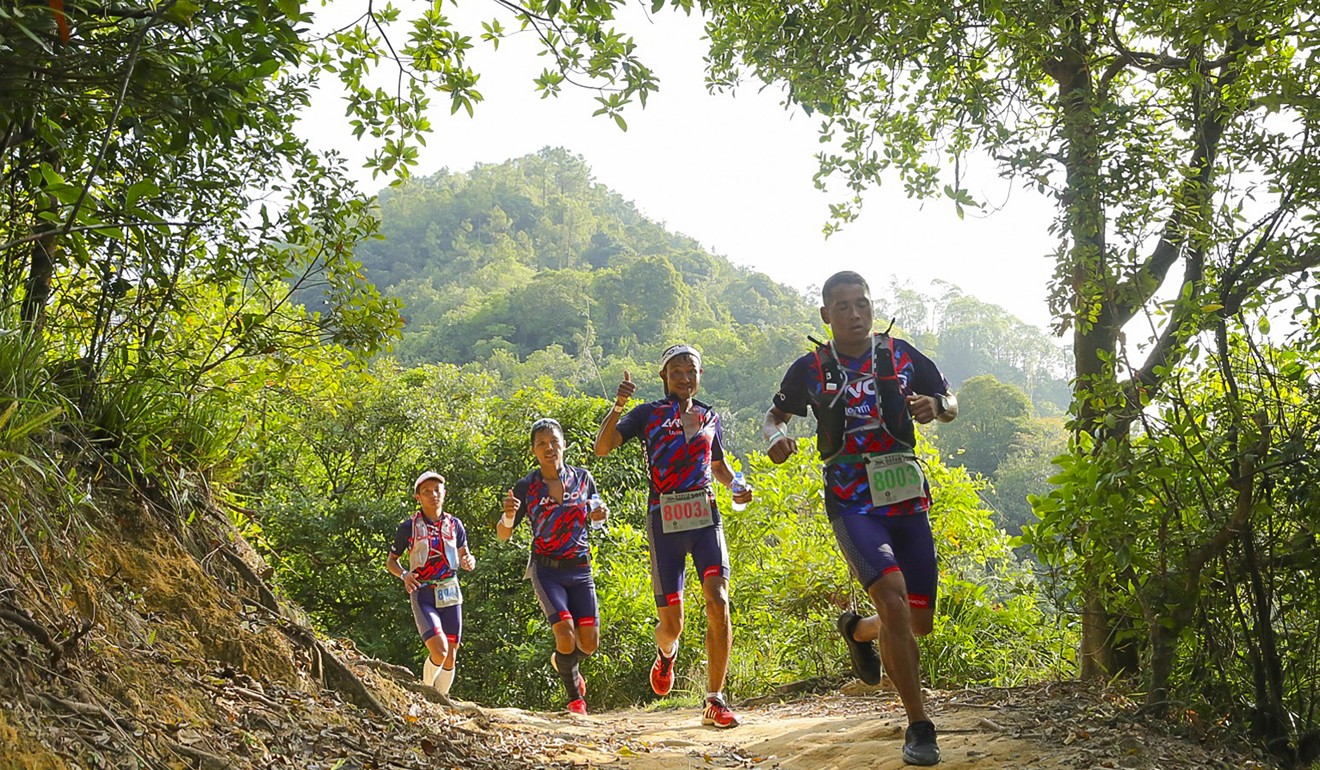 It was redemption for Leung after she was replaced in the Beauty and Beasts line up that set the previous record in 2014 when she suffered a gruesome ankle injury a month before the race.
"I was in hospital for several days and I was in crutches for weeks. It was months before I could even walk normally again.
"For about six months, I couldn't train properly, just jog lightly. I slowly recovered and this year I was finally healthy and able to train again."
But running is in the DNA for Leung, who used to compete for Hong Kong track and field in the 5,000 metres and 10km.
She gave an emphatic "yes, of course" when asked if she enjoyed the Trailwalker, despite all the drama – and said Beauty and the Beasts will be back next year to try and break the record once again.